Theme:

'K, Abe!

A promise to the president, or, in this puzzle, a "bake" scramble.

17A. *Hazards for herpetologists:

SN

AKE B

ITES

. My first learning moment of the day - herpetology, the study of amphibians and reptiles.




26A. *Square-shaped ice cream treat:

KLONDI

KE BA

R

. Never tried one. Am I missing out?




44A. *Novel narrated by a horse:

BLAC

K BEA

UTY

. I picked up an old copy of this book in a pub in England at Christmas. I'm not sure I'd have remembered if the horse was the narrator if I hadn't skimmed a few pages.




11D. *Pry:

PO

KE AB

OUT

. I wanted POKE AROUND, but not enough room.




31A. *Doggie bag item:

ST

EAK B

ONE

Food! If you wonder what to do with steak bones, try melting a stick of butter or two and slow cooking (or sous vide) with the bones for a couple of hours, then strain it into a jar and refrigerate it. Use it to toss vegetables in, spread it on toast, toss pasta in it, eat it out of the jar with a spoon, the options are endless.




59A. Breadcrumb coating brand ... or, as two words, what is found in the answers to starred clues:

SHAKE 'N BAKE.

or "Shaken Bake". Doesn't it strike you as odd that there's an apostrophe to indicate the first missing letter, but not the second?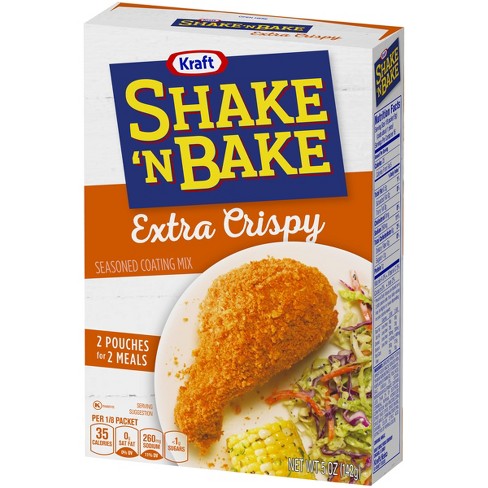 Nice puzzle from Ed. The reveal helped me complete STEAK BONE, I was at a loss to see what could follow "STEAK". I liked the theme entries going both across and down, and the interlocking of the two down entries with two of the across ones.
As always with Ed, some challenging cluing and some nice stuff in the fill. Let's take a tour:
Across:
1. Mosque leaders:
IMAMS
6. Teddy-bearlike Star Wars figure:
EWOK
. Wicket W. Warrick for example.
10. What many icons open:
APPS
14. Prime production:
MOVIE
. Amazon Prime, I'm guessing. I'd be more inclined to clue it "Prime product", as "production" implies that Amazon was the producer. (In my (humble) opinion.)
15. Vase-making dynasty:
MING
. Try not to drop it, these things don't come cheap:
16. Legal plea, briefly:
NOLO.
Nolo contendere, "I do not wish to contend", or "no contest".
19. Ring calls:
TKOS
. Technical Knock-Out called by the referee of a boxing match. The guy getting pummeled could always plead "nolo contendere" through his mouthguard.
20. Falco of "The Sopranos":
EDIE
21. Designer Schiaparelli:
ELSA
. Thank you, crosses.
22. Classic mother-and-son statue:
PIETA
. This came up last week, I believe.
23. Didn't emulate Washington?:
TOLD A LIE
25. Programming language with a coffee icon:
JAVA
30. North-of-the-border gas:
ESSO
. They have the brand in the UK too. They had a brand of paraffin called "Esso Blue" and when the Police were recording the outro of "Message in a Bottle" they replaced one of the repeated"sending out an SOS" with "sending out an Esso Blue". It was remastered at some point because you can't hear that now.
33. Not sharp:
DIM
34. What the fourth little piggy had:
NONE
35. Erode:
EAT INTO
38. Bettor expectations:
PAYOUTS
40. Brought up:
BRED
41. Shuttlecock's path:
ARC
. Fun game, badminton. I used to play against a fiercely-competitive Pakistani lady in London, she'd wipe the floor with me at squash, but we were more evenly-matched on the badminton court, mainly because she hadn't played before!
43. Dols. and cts.:
AMTS.
48. Spelled-out strikeouts:
KAYS
. Baseball's "K". Henry Chadwick "the father of baseball scoring" used "S" to denote sacrifice, and chose "K" for a striKeout. Some scorers mark a regular K for a swinging strikeout, and a backwards K for a batter caught looking.
49. Best Buy buys:
FM RADIOS
. Why do I think of these things as outdated? I listen to the one in my car all the time.
54. Sacked out:
IN BED
56. Great Plains tribe:
OTOE
57. Eurasia's __ Mountains:
URAL
58. Groups of two:
DUOS
61. Poet St. Vincent Millay:
EDNA
My candle burns at both ends;
It will not last the night;
But ah, my foes, and oh, my friends—
It gives a lovely light
"Figs from Thistles: First Fig"
62. Funny Fey:
TINA
63. Meant to be:
FATED
64. Road sign animal:
DEER
65. Fragrant arrangement:
POSY
. Carried by ladies in times past to ward off the pungent "aromas" of urban living.
66. Property claims:
LIENS
Down:
1. "That's enough, thanks":
I'M SET
2. Columbus' world:
MONDO
. Christopher's Italian world.
3. Be of use to:
AVAIL
4. Ready to be recorded:
MIKED
5. Use one's eyes:
SEE
6. Estevez of "The Breakfast Club":
EMILIO
7. Breaking point:
WIT'S END
8. Service status:
ONE-A.
Fit to serve in the armed forces.
9. Metric wts.:
KG'S
Kilograms. "Two and a quarter pounds of jam weighs about a kilogram".
10. Treatment for 17-Across:
ANTIVENOM
. I had ANTIVENIN first. There are rattlesnakes in the hills around here where I hike. Always good to know where the nearest urgent care location is if the worst comes to the worst. Dogs are more likely to come a cropper than humans though.
12. Novelist's starting point:
PLOT
13. Slugger Sammy:
SOSA
18. Tolling place:
BELL
. Is a bell a place?
22. Karachi's country: Abbr.:
PAK.
24. "Locked Up" rapper:
AKON
. I'm not sure I'd describe him as a rapper - he collaborates with rappers on his singles, but his vocal parts are more mainstream than hip-hop.
25. Iwo __:
JIMA
27. Drop down:
DIP
28. Lines in the sand, perhaps:
ANTS
. Odd one this - ants marching in line, in the desert or on the beach.
29. Hi-__ image:
RES
30. First name in tea:
EARL.
I love Earl Grey, my favorite tea. Generally understood to be named for the second Earl Grey, Charles, who was Prime Minister in the 1830's and received a gift of the bergamot-flavored blend.
32. Host of the 1950s' "Your Show of Shows":
SID CAESAR
. Thank you, crosses. Before my time (and geography).
35. Drop off:
EBB
36. Keep-on connection:
TABS
37. Cal. neighbor:
ORE.
39. Sisterhood name in a 2002 film:
YAYA
. "Divine Secrets of the Yaya Sisterhood".
42. Mideast tunics:
CAFTANS
45. "The Spanish Tragedy" dramatist:
KYD
. Alternative title "Hieronimo is mad againe". Here's Mr. Kyd:
46. "I guess it's fine":
UM, OKAY
47. Genealogy chart:
TREE
50. Largest UAE city:
DUBAI
51. Fuming:
IRATE
52. Like some casks:
OAKEN
. I hesitated over this, STEEL being a viable alternative.
53. Downhill runners:
SLEDS
54. Fingered:
ID'ED
. Identified a suspect.
55. Art class subject:
NUDE
56. Birthplace of seven presidents:
OHIO
59. Oil additive brand:
STP
. They make gasoline additives too. If you get Marathon gas in your area, it's got STP additives in it to compete with Chevron's "Techron" brand.
60. Org. with Vikings:
NFL
. The Minnesota Vikings, as local lady C.C. will attest.
And here's the suitably-highlighted grid, and that's this edition of the blog "baked".
Steve.