Theme: Say it Again - The last words are all homophones
17A. Persistent ache:
NAGGING
PAIN
.
23A. Window section:
GLASS
PANE
.
48A. Heartthrob in the band One Direction:
LIAM
PAYNE
.
57A. "Common Sense" author:
THOMAS
PAINE
.
Boomer here.
Hello Auld acquaintances! Trust me, you will not be "forgot". Happy New Year! Now for the bowling scores - Monday 171-209-188, Thursday 158-179-158. The Thursday bowling center has changed the oil pattern and it's fairly difficult for me because I am still weak and my ball speed is around 10 MPH. I think as I get healthier my Thursday results will improve.
I peeked in on last week's blog about the West Virginia and noticed someone mentioned that John Denver replaced Chad Mitchell in the trio. They changed the name to the "Mitchell Trio" but did not last long after that. This vaulted a solo Mr. Denver to huge success. I might add that I attended a single performance by Chad Mitchell at a crummy speakeasy bar in a Minneapolis west suburb back in the sixties and he was terrible.
Across:
1. Actress Vardalos: NIA. I had only heard of Nia Peeples
4. Chapel vow: IDO.
7. Fine apparel: ATTIRE.
13. Bird that gives a hoot: OWL. In Minnesota, we used to have a grocery called "Red Owl". An interesting name and logo.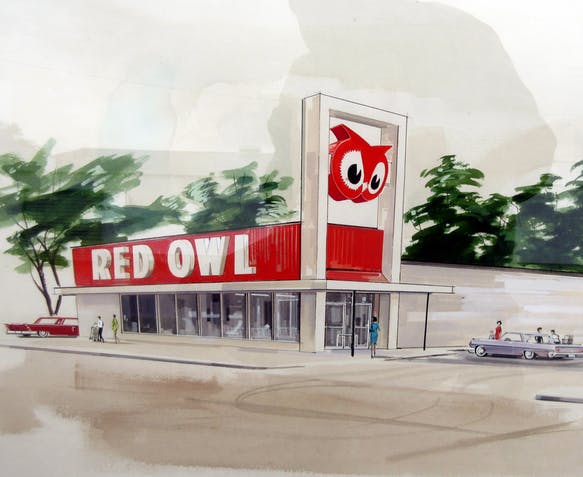 14. Stock horror film servant: IGOR.
15. Came down and spoiled the picnic: RAINED. Uh Huh, Oh No Don't let the rain come down.
16. Open __ night: MIC.
19. Ski resort feature: SLOPE. Chad Mitchell Trio -
Well, they called him Super Skier
As he sat around the sun-deck,
For he swore that he would never take a spill
When they finally took him down
They had to use three toboggans
To carry all the pieces down the hill
21. Self-defense spray: MACE. This is nasty stuff.
22. Fey of "Date Night": TINA. On SNL she looked more like Sarah Palin than Ms. Palin did.
25. D.C. pro: POL.
26. Yard sale caveat: AS IS.
27. Bar for circus swingers: TRAPEZE. "He flies through the air with the greatest of ease."
31. Long-faced: SULLEN.
34. Tire, with "out": WEAR. Replace your tires when they wear out.
35. Controlled Substances Act org.: DEA. Drug Enforcement Administration. One of the decent ideas of Richard Nixon around 1973. I wonder if they are working during the shutdown.
36. Hyde Park buggy: PRAM. I thought they called these "Handsome Cab". Reminds me of when Kramer fed his horse beans.
37. Madison Ave. pro: AD MAN. Now we get hundreds of ads on Facebook.
39. Main point: GIST.
40. Lincoln or Ford: CAR.
41. Poker variety: STUD. 5 cards without a draw, or where they send retired racehorses.
42. Lawn service company that merged with TruGreen: SCOTTS. I have never found anything that works. Maybe because winter messes up lawns and it takes until May just to start turning green again.
44. Fairbanks resident: ALASKAN.
46. Period of prosperity: BOOM. Not reason for my boom. I am part of the "Baby Boom" of 1947.
47. Windy City train org.: CTA. If the Chicago Transit Authority, (Better known as the CTA) raises their rates, "Charlie may never get off of that train."
53. Off-kilter: AWRY.
55. Fuzzy green plant that grows on rocks: MOSS. Number 84 Randy of the Minnesota Vikings. Was controversial, however now headed for the hall.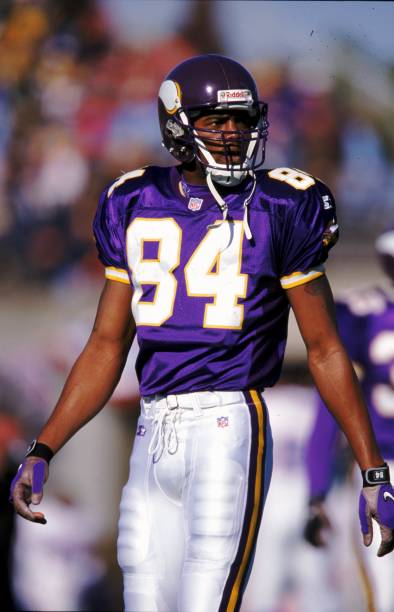 56. Dimwit: IDIOT.
60. Down Under bird: EMU. It's a pretty big bird, but also an acronym for Eastern Michigan University.
61. Make pure, as sugar: REFINE. This could happen if you park in a restricted zone more than once.
62. Maker of Aspire laptops: ACER.
63. Young fellow: LAD.
64. Show up at: ATTEND. Did anyone attend a bowl game this year? I did not go, but our Gophers took care of Georgia Tech in the Quick Lane Bowl in Detroit.
65. Winter hrs. in Minneapolis: CST. While you are reading your L.A. Times, I'll be getting ready for lunch.
66. Beats by __: audio equipment brand: DRE.
Down:
1. Chinese menu assurance: NO MSG.
2. Volunteer's words: I WILL. Who will take out the trash ?
3. Reynolds Wrap maker: ALCOA. Also producer of Aluminum wire of which Graybar sold many thousands of miles.
4. Grocery chain letters: IGA.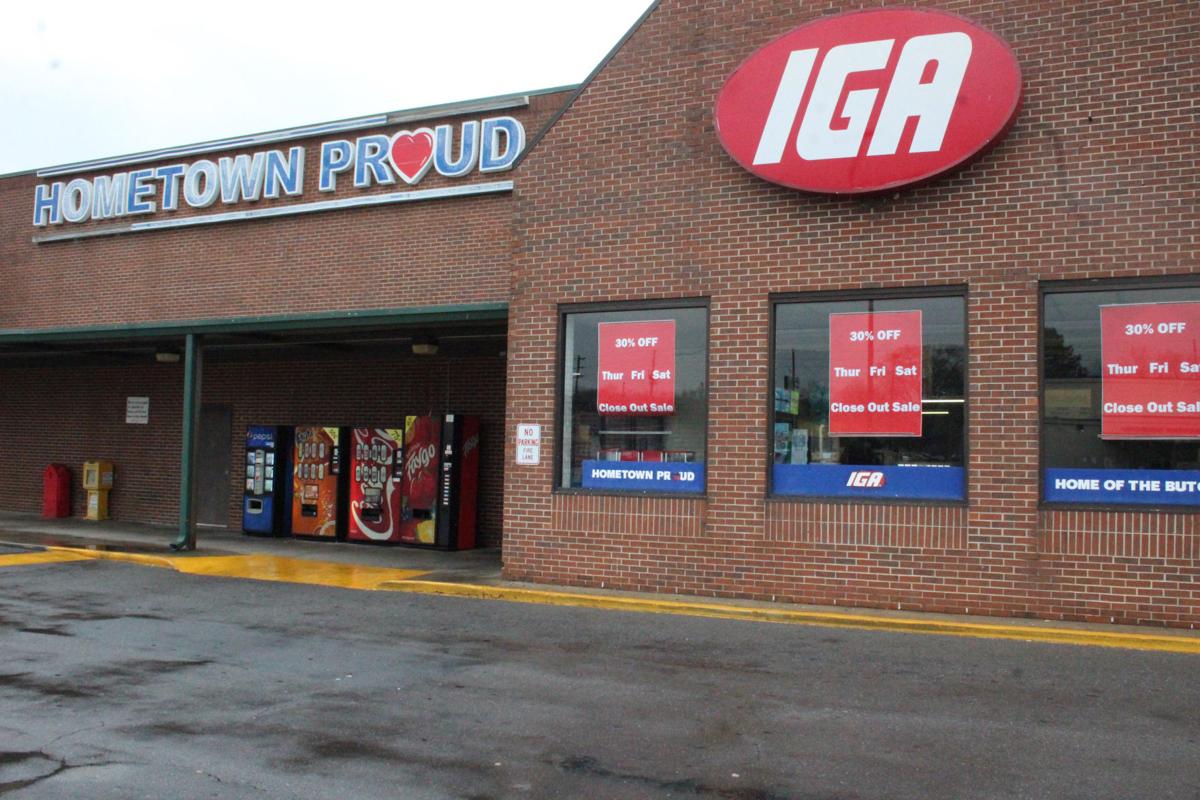 5. Rigid beliefs: DOGMAS.
6. Church instrument: ORGAN. Here's my experience. I sang in a church choir back in the 60's and there was an organist who played wonderfully. The church I attend now has an electronic piano which can sound like an organ, a flute, bongo drums, an accordion, a trumpet, two guitars, and a tambourine. It sounds like a bit much, but they are well- rehearsed and don't play everything at the same time.
7. Obama Education secretary Duncan: ARNE.
8. Garment label: TAG. You're it. Played in Minnesota in the summer.
9. First-rate: TIPTOP. Retailers have used this as an adjective for their business. I seem to remember Tiptop Bread.
10. "Aced that test!": I NAILED IT. Hit a golf ball 300 yards.
11. Horse rider's strap: REIN.
12. Writer Ferber: EDNA.
14. Actually existing: Lat.: IN ESSE.
18. Summer pitcherful: ICE TEA. I think I saw this before. I prefer to call it "Iced tea."
20. Biblical song: PSALM.
24. Whacked gift holder: PINATA.
25. Links standard: PAR. A rare event for me these days (especially in winter). A piece of cake for Dustin Johnson.
28. Coerced payment: RANSOM.
29. Citrus peel: ZEST. A tricky clue. I would prefer soap or energy.
30. Puts away dishes?: EATS. I am not too fond of these tricky clues. Especially in a Monday Puzzle.
31. Animal welfare org.: SPCA. I only know them as ASPCA from TV commercials where they ask for donations.
32. Eurasian border river: URAL. What Peggy Bundy calls her husband. ("Married with Children")
33. "Tomb Raider" heroine: LARA CROFT.
34. Iraq War armament: Abbr.: WMD.
38. Big name in tires: DUNLOP. They have also sneaked into the Tennis market, balls and racquets.
39. Lose one's marbles: GO MAD. Which loss made you madder? Peeries, steelies, agates, or shooters ?
41. Jamaican music genre: SKA.
43. Paper jam site: COPIER.
45. Thwart: STYMIE. The only Stymie I remember appeared with Buckwheat in the our gang comedies back in the 1930's. No, I am not THAT old, I saw replays in the 1950's. When I watched, I did not realize it was a racist characterization.
46. Nuts and bolts: BASICS.
49. Sir __ Newton: ISAAC.
50. Give ground: YIELD. A triangular yellow sign.
51. Red Sox great Garciaparra: NOMAR. Great Major League. He received his unique first name from his father, Ramon.
52. Practice piece: ETUDE.
53. Razor brand: ATRA. I don't use these. I like the Bic 5 blade.
54. Spark, as an appetite: WHET. I think this can also mean sharpen like a knife, dear Liza.
55. Grad. degree for teachers: MSED. Master of Science in Education. This is a highly scholarly degree so why break acronym rules by using the first two letters of Education
58. Landers of letters: ANN. The sister of Abby Van Buren, who is grandmother of Minnesota's new congressman Dean Phillips. (3rd Congressional District where C.C. and I live).
59. Driving range barrier: NET. Not too often on the range, but how might you get the fish into the boat ?
Boomer
Notes from C.C.:
Here are three more pictures of Baby Boomer. The older girl is my sister-in-law Barbara, who lives in San Francisco. (Note from Boomer: I believe this is a Cushman motor scooter, owned by my dad. We did not have a car when I was young.)