Theme -
TEA SET
-- OR --
JUST
TEA
SING
. Several
TEA
varieties cross each other in this well brewed array.
17 A. Indian town in the Himalayas:
DARJEELING
. Once a summer resort for the British Raj elite, with Mt. Kanchenjunga in the background. It is famous for the distinctive black tea grown on plantations that dot its surrounding slopes.
3 D. Like some shampoos:
HERBAL
. These shampoos are infused with HERBS, based on traditional holistic medicine concepts, to cleanse the hair and maintain a balance among body, mind and spirit. HERBAL TEAS are made from HERBS, spices and other plant materials, generally not including traditional tea, nor containing caffeine.
37A. There's always a hole in one:
GREEN
. On a golf course, the GREEN is the target area, and the goal is to sink your ball into the hole in the fewest number of strokes. Best, of course, is a hole in one. GREEN TEA is made from the leaves and buds of
Camellia Sinensis
plants, like ordinary oolong and black TEA, but without the withering and oxidizing processes.
11 D. Massage therapy oil type:
LAVENDER
. The distillate of this small, aromatic evergreen shrub of the mint family is used perfumes and to promote relaxation and healing.
LAVENDER TEA
is made from the purple flower buds. It is purported to be relaxing, promote sleep, reduce inflammation and promote healing
68 A. Treated, as a sprain:
ICED
. This can help to minimize swelling, reduce bleeding and reduce muscle spasms and pain.
ICED TEA
can be any variety of tea served over ice. Might I recommend
LAVENDER
when you have a sprain?
40 D. William IV's prime minister:
EARL GREY
. Charles, 2nd Earl Grey, was a prominent Whig politician and served as Prime Minister of the United Kingdom from 1830 to 1834, which tenure saw the passing of the Great Reform Act of 1832 and the abolition of slavery in the British Empire in 1833. In 1808, he also succeeded his uncle as third Baronet, of Howick. [Wikipedia]
The so-named TEA is flavored with oil of bergamot, a variety of orange grown in France and Italy. It is my afternoon TEA of choice.
And the unifier: 66 A. Pay attention to detail ... and, homophonically, what three pairs of puzzle answers do:
CROSS THE TS
. Along with cross -- I mean dot -- the eyes, to make everythign complete and tidy. Here the three pairs of TEAs cross, so the double meaning is clear.
Hi gang, JazzBumpa here, and not yet in my cups. So, armed with this bracing set of brews, let us venture forth, T's dotted and I's crossed, to solve this puzzle's remaining mysteries.
Across:
1. Israel Philharmonic music director Zubin:
MEHTA
. [b 1936] He also founded the Bombay Symphony.
6. Hook-shaped ski lift:
J-BAR
. Pushes you uphill by the butt.
10. Calculator button:
PLUS
. Addition function
14. Common Era starting date:
ONE AD
. One C. E. I would think. YMMV.
15. Hebrides language:
ERSE
. A Gaelic tongue.
16. Low-tech leaf-blower alternative:
RAKE
.
19. "Best Song __": One Direction hit:
EVER
.
Watching this is optional - 6+ minutes
20. Flow's partner:
EBB
. As of tides, frex.
21. The "P" of rock's ELP:
PALMER
. Along with Emerson and Lake.
Because Karn Evil 9 takes a half hour
22. Badlands landform:
MESA
. Table land - an isolated flat-topped hill with steep sides. MESA is the Spanish word for table.
23. Angles:
SLANTS
. I have mine. What's yours?
25. Spring singer:
ROBIN
. This bird is traditionally the
harbinger of Spring
.
27. Prefix with graph:
TELE-
. The long-distance transmission of textual or symbolic (as opposed to verbal or audio) messages without the physical exchange of an object bearing the message. Thus semaphore is a method of telegraphy, whereas pigeon post is not.
28. Glass of public radio:
IRA
. [b 1959] Ira Jeffrey Glass is an American public radio personality and the host and producer of the radio and television show This American Life.
31. Dug up dandelions, say:
WEEDED
. Removed weeds from the lawn or garden
34. Scout's discovery:
TALENT
. Some person with performing ability.
38. Hot state:
IRE
. Hot under the collar.
41. Spy film poison:
CYANIDE
. Polonium TEA would be more topical.
43. Record label for Pink:
RCA
.
44. Facebook option:
SHARE
. Copy a post to your own page.
46. Surfer's gadget:
REMOTE
. Channel surfing, not in the English Channel -- Traditional tool for couch potatoes, and now also everyone, since modern TVs don't have any dials.
48. Gourmet mushrooms:
MORELS
. Morchella, the true morels, is a genus of edible sac fungi closely related to anatomically simpler cup fungi in the order Pezizales. These distinctive fungi have a honeycomb appearance due to the network of ridges with pits composing their cap. Morels are prized by gourmet cooks, particularly in French cuisine. [Wikipedia]
50. D.C. bigwig:
SEN
ator.
51. "Unique everything" website:
ETSY
. Where people sell their craft items.
55. Peruvian pack animal:
LLAMA
. South American camel analog.
57. Not quite spherical:
OBLATE
. Flattened at the poles. Which one could also say of a candidate who loses in a landslide. Wow - that election was really OBLATE!
59. Hence:
ERGO
. Logically following.
61. Divination:
AUGURY
. The interpretation of omens or signs to predict the future. I interpret a red octagonal sign to mean I will be stopping soon.
64. Med. centers for former soldiers:
VA'S
.
V
eteran's
A
dministration facilities.
65. Actress Sorvino:
MIRA
. [b 1967] She won the Academy Award and Golden Globe for Best Supporting Actress for her performance in Woody Allen's Mighty Aphrodite.
69. Some jewelry stores, informally:
KAY'S
. AKA Kay Jewelers
70. Chill-causing:
EERIE
. weird, spooky and frightening.
71. Small dogs:
TOYS
.
72. Lightly burn:
SEAR
.
73. Brings into harmony:
SYNCS
. From SYNCHRONIZES.
Down:
1. Disinclined to brag:
MODEST
. Unassuming or moderate in the estimation of one's abilities or achievements.
2. Provide power to:
ENABLE
. Grant or concede the authority or means to do something.
4. __ Mahal:
TAJ
. Monument in Agra.
5. Highly skilled:
ADEPT
. Proficient at some activity.
6. Take shape:
JELL
. Firm up
7. Fedora feature:
BRIM
. The protecting edge at the bottom of a hat.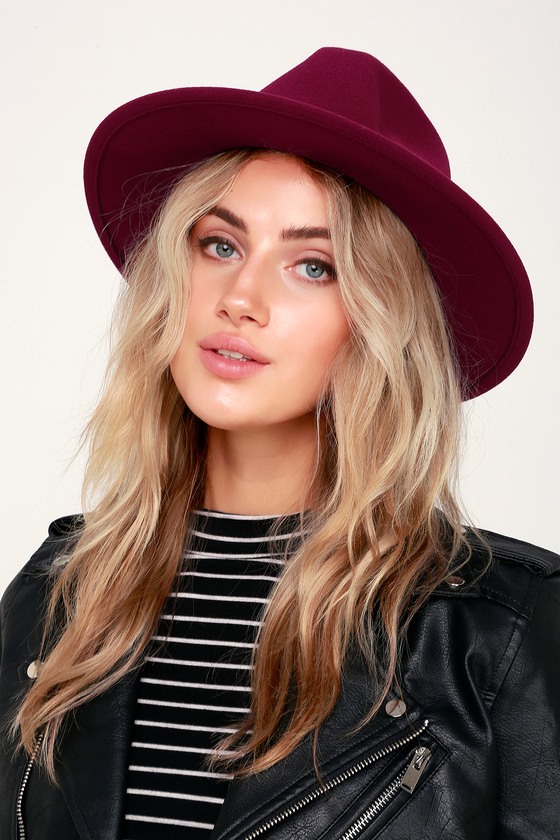 8. Ed with Emmys:
ASNER
. In categories of Lead Actor, Supporting Actor, Guest Actor, and Outstanding Single Performance.
9. Sprout anew:
REGROW
. Like hair or fngernails.
10. English football's __ League:
PREMIER
. We call it soccer.
12. Luau strings:
UKES
.
13. Blood bank fluids:
SERA
. Plural from of the clear liquid that can be separated from clotted blood. The term "serum" also is used to designate any normal or pathological fluid that resembles serum as, for example, the fluid in a blister.
18. How a cinch is done:
EASILY
.
24. After-tax amount:
NET
.
26. Give rise to:
BEGET
.
29. Stern:
REAR
. Back end of a boat.
30. Two of Henry VIII's wives:
ANNES
. ANNE of Cleves and ANNE Boleyn. Also, three Catherines and a Jane.
32. Common Market initials:
EEC
.
E
uropean
E
conomic
C
ommunity.
33. Genetic matter:
DNA
.
35. Big name in fast trains:
ACELA
. Amtrak service along the North-East corridor.
36. Umpire's cry:
TIME
. Granting a brief time out to either the batter or the pitcher. Not the cry one would think of first.
38. Dogma:
ISM
. Suffix that has become an informal stand-alone.
39. Greek consonant:
RHO
. Strangely, "your boat" in Greek - το σκάφος σας - has no RHO.
42. Certain angels:
DONORS
. Patrons.
45. Winds new film into:
RELOADS
. As a movie reel.
47. Ribbonlike fish:
EEL
. Slippery, too.
49. Slaps sharply:
SMACKS
. Not SPANKS.
52. Bar:
TAVERN
. Place to get a drink that is probably not ICED TEA. [Except, perhaps, for Long island]
53. Harsh criticism:
STATIC
. Angry or critical talk.
54. Toadies' answers:
YESSES
. Sycophants' fawning agreements.
56. Subtle glows:
AURAE
.
58. Hard-drive units:
BYTES
. Memory units
59. Put forth:
EMIT
. Let out, produce or discharge something.
60. P.R. part:
RICO
. The other part is PUERTO.
62. "La maja desnuda" painter:
GOYA
.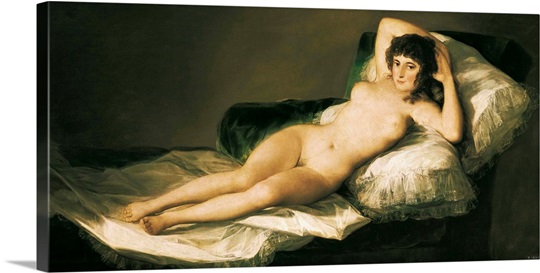 63. Cold War letters:
USSR
. Union of Soviet Socialist Republics, aka, the 20th Century Russian Empire
67. "Hold it!":
HEY
. Just stop right there. Because we're done!
There you have it. That wraps up another Wednesday. Hope all your letters were in order. Now - anyone for a nice cuppa?
Cool regards!
JzB