Theme: Play Ball! - We can't! All the bats are broken.
17A. Popular pool game: EIGHT BALL
32A. Nearly: JUST ABOUT
40A. Bulletin board sticker:

THUM

B TA

CK
5D. Healthful cereal:

O

AT B

RAN
42D. Doctor's order:

L

AB T

EST
58A. Cause of wood splinters in the infield ... and what each set of puzzle circles represents: BROKEN BAT
Argyle at the plate and "Really Rich" pitching. You should draw a walk but you still could be caught in a "pickle".
Across:
1. Outdoor party area: PATIO
6. Hot tub: SPA
9. In-the-wall security devices: SAFEs
14. Andes beast of burden: LLAMA. Two 'L'. In 29A. Great Wall continent: ASIA we have 60A. Tibetan beast of burden: YAK
15. Fox foot: PAW
16. Flashy display: ECLAT
19. Pretense: GUISE
20. Sneaks out after being grounded, say: DISOBEYS
21. Spinach-eating sailor: POPEYE
22. College dorm VIPs: RAs. (resident assistant or resident advisor)
23. Loo: LAV. (lavatory)
24. Blame for the crime: RAP. Noun usage: take the RAP, Slang. to take the blame
25. Capital One's "What's in your wallet?," e.g.: SLOGAN
31. Singer Rimes: LEANN
37. Eduardo's eight: OCHO. Spanish.
38. Brown-toned photo: SEPIA
39. Crowd silence: HUSH
42. Doone of Exmoor: LORNA
Badgworthy Water, a small river flowing through Malmsmead on Exmoor.
43. Israeli statesman Abba: EBAN. Abba Eban died in 2002.
44. Poland's capital: WARSAW where you might see 26D. Peace Nobelist Walesa: LECH. Lech Wałęsa.
45. Sophs, two yrs. later: SRs
48. Milk buys: Abbr.: QTs
49. Kernel holder: COB
50. Bernadette of "Into the Woods": PETERS
52. Surprise winner of fable: TORTOISE
57. Japanese mushroom: ENOKI
59. Hollywood VIP: CELEB
61. Barely enough: SCANT
62. Garden plantings: SEEDS
63. Ambulance initials: EMS. (Emergency Medical Services)
64. Short and not so sweet: TERSE
Down:
1. Asked earnestly (for): PLED. Pleaded, plead, or pled, per Dictionary.com, et al.
2. Et __: and others: ALII
3. Clothing price sites: TAGS
4. Texter's "If you ask me": IMHO. (in my humble opinion)
6. Neuters: SPAYS
7. Buddies: PALS
8. Punching tool: AWL
9. Classical guitarist Andrés: SEGOVIA
10. __ of coffee: A CUP
11. Advertising handout: FLIER
12. No-sweat grade: EASY 'A'
13. Precipitous: STEEP
18. Lima or fava: BEAN
21. Linguine or tortellini: PASTA
23. Eye surgery acronym: LASIK
25. One in a casino row: SLOT
27. Honolulu's island: OAHU
28. Pointy-hatted garden decoration: GNOME
30. Detest: ABHOR
32. Lees on your legs: JEANS
33. Scannable mdse. bars: UPC. (Universal Product Code)
34. For us: OURS
35. Pres. Carter's alma mater: USNA. (United States Naval Academy)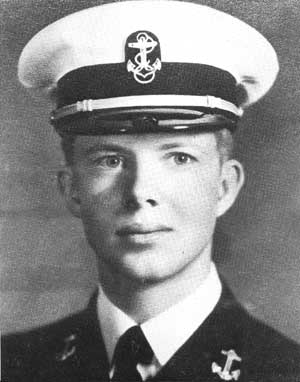 36. Unfreeze: THAW
38. Runs, hits and errors: STATS
41. Backyard beef on the bone, briefly: BBQ RIBS
44. Employment: WORK
45. Project details, for short: SPECS
46. Actress Zellweger: RENÉE. Post surgery.
47. Took badly?: STOLE
49. Broth-spoiling excess?: COOKS. "Too many cooks spoil the broth".
51. Barely managed, with "out": EKED
52. Theme park transport: TRAM
53. At a former time: ONCE. Once upon a time. (In to the Woods?)
54. Letter-shaped beam: I-BAR
55. Without, in France: SANS
56. Suffix with kitchen: ETTE. (kitchenette)
58. "Ciao!": "BYE!". "See ya later!"
Argyle