Theme: "Sportscast" - Each familiar phrase is humorously re-interpreted as if it's a action by the sports player in the clue.

22A. The troublesome soccer player __: KICKED UP A RUCKUS.
34A. The bombastic archer __: SHOT HIS BIG MOUTH OFF.
44A The frugal lacrosse goalie __: SAVED IT FOR LATER.
63A. The daredevil baseball pitcher __: THREW CAUTION TO THE WIND.
81A. The politically ambitious sprinter __: RAN FOR PRESIDENT.
90A. The lucky football receiver __: CAUGHT A FALLING STAR.

111A. The foolhardy hockey player __: SKATED ON THIN ICE. - My favorite.
Fantastic title, Paul! So the first words are all verbs in past tense. They're all verbs associated with the sports player.
I suspect this is the puzzle Paul mentioned that Rich asked him to dial down on the black squares.

Across:

1. Apollo's home:
HARLEM
.
The Apollo Theater.
7. Cartesian concept: IDEE. French for "idea". Also 20. Former French coin: SOU.

11. Edwards, in Calif.: AFB. Air Force Base.

14. Spitting sound: PTUI. Saw this fill in Paul's June 17 puzzle.
18. Early ball game score: ONE ONE.

19. His given name was spelled with horseshoes in the show's intro: MR ED. Minister Ed.

21. Ride, but not in a nice way: TAUNT.

25. Fragrant root used in perfumes: ORRIS. Looks pretty.

26. Actor Morales: ESAI.

27. Covent Garden architect Jones: INIGO. Learned from doing crosswords.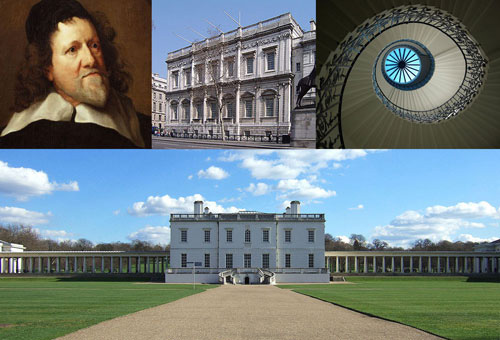 28. Sprightly: AIRY.

29. Chop finely: MINCE.

30. "Sure": YEP.

31. Biol. and chem.: SCIs.

32. Genetic "messenger" initials: RNA.

33. Many a Degas: PASTEL.

39. The Destroyer, in Hinduism: SHIVA.

42. Appearance: MIEN. Another word I only saw in crosswords.

43. 2020, por ejemplo: ANO.

50. Printer function: SCAN.

54. Mideast gulf port: ADEN.

55. Unassuming: MEEK.

56. Dash lengths: EMS.

57. Point a finger at: BLAME.

58. "Downton Abbey" title: EARL.

59. Open, as a bottle: UNCAP.

62. Fisherman with pots: EELER. Really miss freshly grilled eels.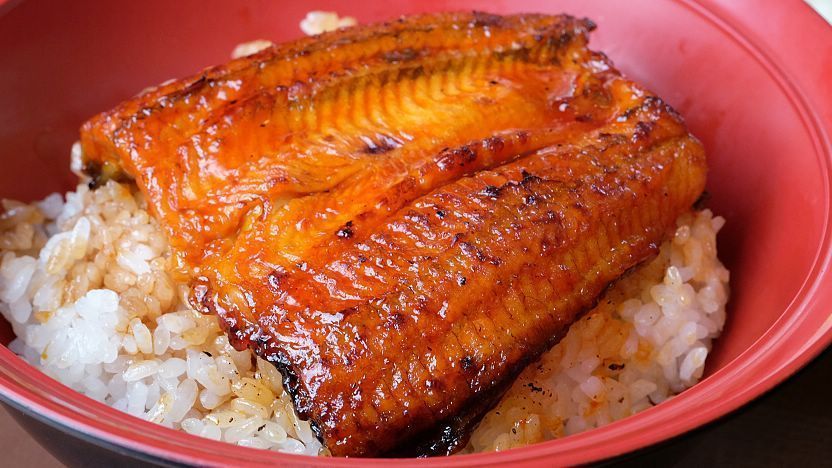 70. Beat, e.g.: ROUTE.

71. Scolds, with "out": CHEWS.

72. Live wire's opposite: WIMP.

73. First name in mystery: EDGAR. Edgar Allan Poe.

74. Pro: ACE.

75. Vintner's prefix: OENO. For Chris.

76. European auto: OPEL.

80. Back talk: SASS.

86. Nintendo debut of 2006: WII.

88. "Dies __": hymn: IRAE.

89. Power source: MOTOR.

99. Masterful: ADROIT.

100. Feverish, maybe: ILL. Read this article before you take your vaccine shot. Basically don't take painkillers. Fever is normal.

101. Judge: DEEM.

102. Marienbad, for one: SPA. Wiki says it's a spa town in Czech Republic. Never heard of it.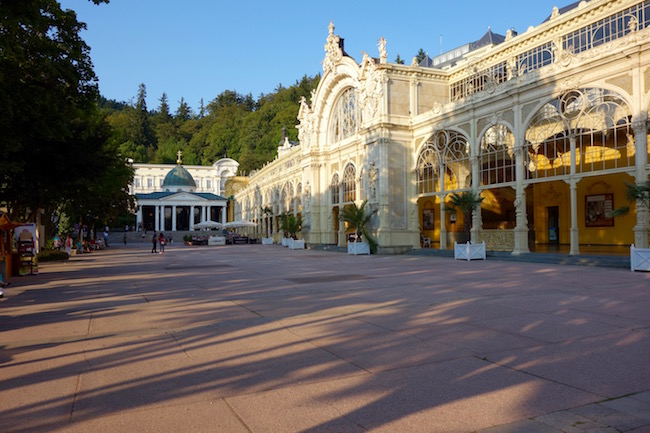 105. Sting: SMART.

106. Single chip, perhaps: ANTE.

107. In pieces: APART.

109. Big name in cosmetics: OLAY. Getting quite pricey these days.

110. Pig out: BINGE.

114. Astrological ram: ARIES.

115. Part of HMS: HER.

116. Coatrack parts: PEGS.

117. Kvetch: YAMMER. I noticed both Hahtoolah and Anon-T used "Yummers" to mean "Yummy".

118. Principal, for one: HEAD.

119. Magazine VIPs: EDS.

120. "Dilbert" intern: ASOK. Been a long time since we last saw this guy.

121. Scornful smiles:
SNEERS
.
Down:
1. Contrived: HOKEY.
2. Biscotti flavoring: ANISE.

3. Go back over: RECAP.

4. Mythical trickster: LOKI.

5. Biloxi-to-Mobile dir.: ENE.

6. Sawbones: MEDICO.

7. Mischievous: IMPISH. Hi there, Spitzboov!

8. Slow party, say: DRAG.

9. MIT Chapel designer Saarinen: EERO. I know this!

10. Dean's email address ending: EDU.

11. For the __: ASKING.

12. Early hr.: FOUR AM.

13. On a tight schedule: BUSY.

14. Louisiana's county counterpart: PARISH.

15. Request help from: TURN TO.

16. Halloween charity: UNICEF.

17. What history repeats?: ITSELF. Not this brutal pandemic.
21. Whopper topper: TOMATO.

23. Condo, e.g.: UNIT.

24. Ship's-keel constellation: CARINA. Learning moment for me also.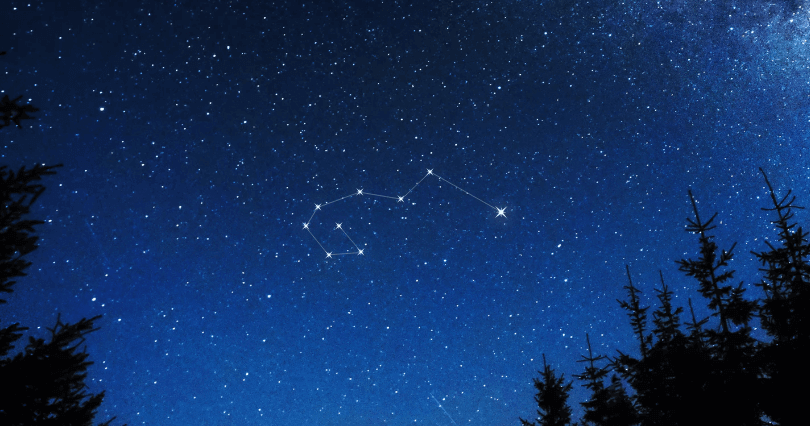 31. Herring prized for its roe: SHAD.

33. "Piano is not my forte," e.g.: PUN.

34. Reindeer in "Frozen": SVEN.

35. "Don't worry about me": I'M OK.

36. Polite address: SIR.

37. __ canto: BEL.

38. Dinghy drivers: OARS.

39. Org. funded by FICA: SSA.

40. "If I __ to do it again ... ": HAD.

41. "__ seen worse": I'VE.

45. Apple variety: IMAC.

46. Prefix with byte: TERA.

47. Mediterranean sailing vessel: FELUCCA. Another unknown.
48. Milk source: TEAT.

49. Authorize: EMPOWER.

50. Passel: SLEW.

51. City WSW of Bogotá: CALI.

52. "Absolutely!": AMEN.

53. Unhip type: NERD.

57. Honk: BEEP.

58. The America's Cup trophy, e.g.: EWER.

59. One-eighty: UIE.

60. With "and" and 67-Down, occasionally: NOW. 67. See 60-Down: THEN.

61. Brain and spinal cord: Abbr.: CNS. OK, Central Nervous System.

63. "__ bien!": TRES.

64. "Today" co-host Kotb: HODA.

65. Floor coverings: RUGS.

66. LAX listings: ETAS.

68. One of three seen in Wood's "American Gothic": TINE. Amy Schumer & JK Simmons.

69. Managed care gps.: HMOs.

74. "Tosca" tune: ARIA.

75. Make the first bid: OPEN.

76. Aroma: ODOR.

77. One often talked down to?: PET. Cute.

78. Brian of ambient music: ENO.

79. Env. contents: LTR.

82. Salmon serving: FILLET.

83. Fla. NBA team: ORL. Orlando.

84. Italy's equivalent of the BBC: RAI. Radiotelevisione Italiana.

85. Muslim leader: IMAM.

86. Omelet ingredients for some diets: WHITES.

87. "The Addams Family" cousin: ITT.

90. Algerian quarter: CASBAH. Looks hilly.

91. Look up to: ADMIRE.

92. Astronomy Muse: URANIA.

93. Consumed greedily: GORGED.

94. Squealed: FINKED.

95. Sites for vows: ALTARS.

96. Birthplace of Solidarity: GDANSK. Poland.

97. Muralist José María __: SERT. Rockefeller Center muralist.

98. Moon of Saturn: TETHYS. One more learning moment.

102. Gunk: SLIME.

103. Reggie Miller, for his entire NBA career: PACER.

104. Australia's __ Rock: AYERS. Stunning color.

106. "Hard Road to Glory" author: ASHE.

107. Cool drinks: ADES.

108. "We have met the enemy and he is us" toon: POGO.

109. "My treat": ON ME.

112. Antipollution org.: EPA.

113. "At Seventeen" singer Janis __: IAN.

Happy birthday to dear Bill G! Here is a picture of Barbara, Bill and their three grandkids. This picture was taken quite a while ago when Bill still went out daily for his bike ride and coffee. He'd then mentioned to us what he saw and what annoyed him (kids glued to their phones). I missed those days, Bill!


Look, so many deer visited D-Otto's backyard a few days ago.
C.C.