Theme: PULLED PORK (63A. Shredded Southern barbecue dish that's depicted in this puzzle's circles) - Letters PORK are pulled apart.

17A. Energy-boosting munch: POWER SNACK.
23A. Explosive container for muzzle-loading guns: POWDER FLASK.
40A. Period or comma: PUNCTUATION MARK.
50A. Escape from jail: PRISON BREAK.
Boomer here. Another BAG (Bruce and Gail) treat. It's Bruce's theme idea, as his name is first in the byline.

Okay, pulled pork! It's a very tasty military meal, served in mess halls throughout the country. Maybe one of the reasons the hall is named mess. Here in Minnesota, we received some wet snow followed by a few inches of lighter snow blown by 35 MPH winds. C.C. and I will be staying home for a while.
A little news for our puzzlers. Leah Remini (Formerly of "King of Queens" sit com) is scheduled to host a new show called "People Puzzlers" on the game show channel (my DTV 233) beginning Monday January 18 I believe at 5:00 PM - Central Time. No, I am not being paid for this commercial.
Across:
1. "Field of Dreams" state: IOWA. A great movie set in Dyersville, IA. I visited there once but I was a little disappointed. Only the ball field and a small souvenir stand.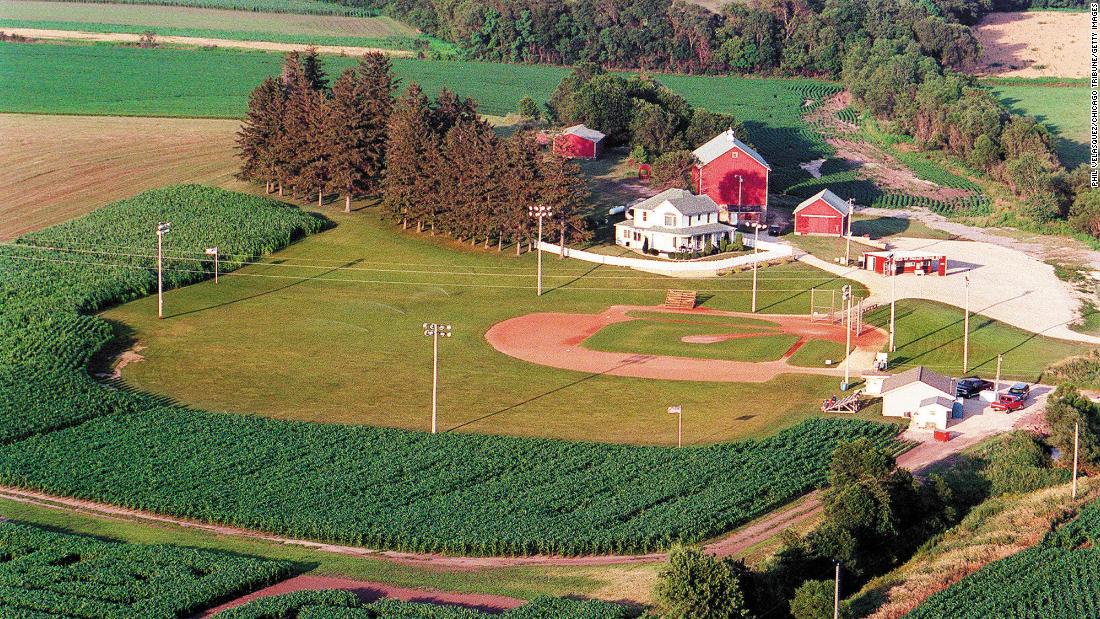 5. Easing of govt. control: DEREG.

10. Snow glider: SLED. I've heard of these. We had a great hill to ride down from a baseball field to our backyard. But then someone built a house there.

14. Iranian ruler ousted in 1979: SHAH.

15. Teaser ad: PROMO. We see these all the time. Stores double the price then have a two for one sale. I was not born yesterday.

16. Buzzing colony: HIVE. A home for the fleas, a hive for the buzzin' bees. A nest for birds, there ain't no words for the beauty and the splendor and the wonder of my HAIR. The Cowsills.
19. "Be it __ so humble ... ": EVER. There's no place like home. Auntie Em and Uncle Henry.

20. Former SeaWorld attraction: SHAMU.

21. Meadowland: LEA. Albert LEA in Southern Minnesota got some snow also.

22. Convenience store inconvenience: LINE. I think the lines I have seen to get a vaccine are a bit longer.

27. Miss a birdie by one: MAKE PAR. Back in the days when C.C. and I played regularly on a par 71 course, she made 11 birdies one summer.

31. Base runner's undoing: TAG.

32. Not fer: AGIN.

33. Qualifying race: HEAT. Miami's NBA team. I took a business trip to Florida back in the 1980s. Visited Epcot, Disney World and Tampa but skipped Miami.

36. Waterproof fishing boot: WADER. A lot of Minnesota fisherman use these. Not me, I always used a boat.

43. With regret: SADLY.

44. __ Ration: old dog food brand: KENL. Only served to old dogs?

45. Opera star Pinza: EZIO.

46. Covert __: secret missions: OPS. Kevin Costner meets with "X" (Donald Sutherland) in JFK.

48. Lip applications: GLOSSES.

55. __ Emu: insurance ad bird: LIMU. I really hate Liberty Mutual ads. ALL of them.

56. Dublin's land: Abbr.: IRE. On my way to Germany, our flight needed to refuel in Shannon Ireland. We only could layover in the airport bar however.

57. Lauder of makeup: ESTEE.

62. Seaweed gelatin: AGAR.

66. Buster Brown's dog: TIGE. "I'm Buster Brown, I live in a shoe. That's my dog Tige, he lives there too."

67. Cybercommerce: E-TAIL. A huge Christmas venture last year due to COVID.

68. Word after cutting or leading: EDGE. Growing up, we had a car dealership named "Town's Edge Oldsmobile". It was in the middle of town.

69. Poetic tributes: ODES.

70. Battle of the __: SEXES. It looks like we may have one for Alex Trebek's job.

71. Stack under a tarp: WOOD.

Down:

1. Web access cos.: ISPS.
2. "I know! Call on me!": OH OH.

3. Toddler's drink: WAWA. Later on in life, they learn how to say "PEPSI".

4. "Can I get a word in?": AHEM.

5. Two-outs-in-a-single-AB stats: DPS. Double Plays. There are usually one or two in most baseball games. In 1990 the Twins made two TRIPLE PLAYS in a nine inning game vs. Boston.

6. East end?: ERN. Eastern.

7. Author Dahl: ROALD. "Charlie and the Chocolate Factory" author.

8. Ceremony host: EMCEE. I've never been a master of ceremonies. But sometimes they call on me to tell jokes.

9. Low-riding, open-wheel racer: GO KART.

10. Sleight-of-hand scams: SHELL GAMES.

11. Wife of Augustus: LIVIA.

Livia and her son Tiberius
12. Odds opposite: EVENS. Seems to me this was a coin flipping gamble waiting for the school bus.

13. Jeter elected to the Hall of Fame: DEREK. I believe his "Rookie" card is 1993.

18. Kentucky's __ Arena: RUPP. Named for a famous basketball coach of Kentucky, Adolph Rupp.

24. Island near Maui: OAHU.

25. Inflict, as havoc: WREAK. Lots of NHL games WREAK of havoc.

26. Stag's daughter: FAWN.

27. Weather report visual aids: MAPS. We still see them on TV, but drivers use SIRI or ALEXA or some other talking ghost.

28. Isla surrounder: AGUA.

29. "Be __: rewind": old video rental reminder: KIND. I still have a few. Maybe I can sell them to a museum someday.

30. Extras in an envelope: ENCLOSURES. Many times it's a well printed invoice that you need to send back with your payment.

34. Didn't fast: ATE.

35. Hint of color: TINGE.

37. Häagen-__: DAZS. "I Scream, you Scream, we all SCREAM for ICE CREAM.

38. The "E" in the mnemonic HOMES: ERIE.

39. Bygone theaters: RKOS. We had an RKO Orpheum theater in Minneapolis. All theaters are struggling now.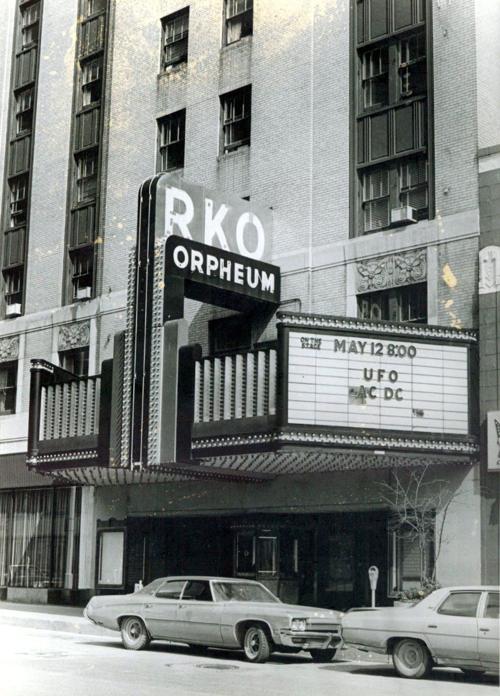 41. Keying-in error: TYPO. I get a red line under all mine.

42. Cantina crockery: OLLA.

47. "Blade" star Wesley: SNIPES.

49. Gave the nod to: OKED.

50. Student of Socrates: PLATO. These older Greek guys are all famous.

51. Stiff as a board: RIGID.

52. Public persona: IMAGE.

53. "Et tu, __?": BRUTE. "How many eggs did you have for breakfast Caesar??"

54. "No reason to get all upset!": RELAX.

58. Eject, as lava: SPEW. Really have not heard about one since Mount St. Helens.

59. Chore list heading: TO DO. Visit L.A. Times Crossword Corner; shovel front step, eat breakfast.

60. Hence, in logic: ERGO.

61. Barely made it, with "by": EKED.

64. Tell it like it isn't: LIE. Remember if you lie, everyone will know, and the Boogie man will get ya.

65. Golf's "Big Easy" Ernie: ELS. On the Champion's Tour now but still shows up on the regular PGA tour now and then.

Boomer