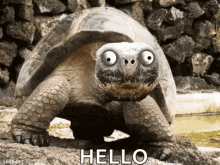 Happy Thursday, cruciverbalists! While it is not yet time for us to poke our heads out, I hope that 2021 has gotten off to a good start with everyone staying safe and healthy.
If you were scratching your head over the theme of today's puzzle it is safe to assume that you had plenty of (socially distanced) company. Prison breaks are, by nature, difficult to discover. These were. Even after solving the "tell", this moronic marine mammal had to stare at the completed grid for several minutes before the theme answers slowly revealed themselves.
I tried looking backwards and forwards within each of the long answers. Nothing. Puns? Homophones? Anagrams? Still stumped. MaryEllen had purposely used "puzzle rows" and not "answers" in her hint to the theme so, perhaps, I should look at entire rows. The hint also contained the word "break" so something had likely been broken apart. Even with these insights I then wasted time looking for some form of symmetry of which there was, well, none. Finally, it dawned on me.
Simply put, on four rows of the puzzle, synonyms for PRISON have been broken apart and wait patiently for us to reassemble them. Of course, once the theme had been figured out, and the letters involved had been identified, everything appeared to be obvious.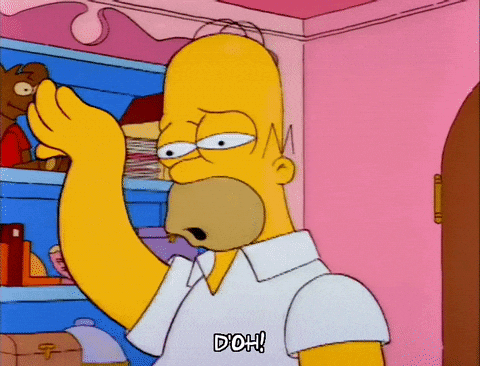 Let's start with the reveal at 65 Across: "The Shawshank Redemption" event, and what's hidden in four puzzle rows: PRISON BREAK.
At 17 Across we have - Angry reaction: HORNETS NEST followed at 19 Across by - "This American Life" host Glass: IRA
The end of the first answer combines with the start of the second to from STIR, a slangy word for prison.
At 27 Across we are asked to solve for - Indian noble: RAJA followed by 31 Across - Surly: ILLNATURED
As above, parts of these answers combine to yield JAIL.
..and so on,
38 Across - It went down in history: TITANIC and 40 Across - Connects with: LINKSTO.
CLINK is another slang term for prison
47 Across - Stable cleaner: SADDLE SOAP and 51 Across - Tolkien tree creatures: ENTS.
PEN is, well, we get it, we get it.
Here is what this all looks like in the grid:
Now that we have successfully escaped the confines of our puzzle penitentiary let's take a look at the rest of today's challenge:
Across:

1. Bobbleheads, e. g.: DOLLS. Do they have to represent humans?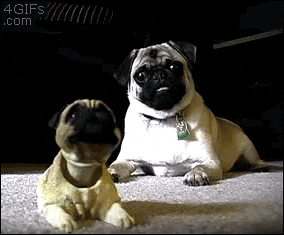 6. Jury decision:
AWARD
. Verdict was the first impulse but, of course, did not fit in the allotted space.
11. Pair of Grammys?: EMS. We have seen this type of clue and answer many times previously...and you know that this MM appreciates EMS.
14. "It's __ time!": ABOUT. A straightforward fill-in-the-blank clue. The seven-letter modifier is implicit.
15. Old photo tint: SEPIA.
16. Dwarf who mixes up his words: DOC. He's the one with the eyeglasses.
DISNEY'S SEVEN DWARFS

20. Meeting goal often not achieved: LENGTH.
21. Nuclear energy device: REACTOR. You can build your own.

23. Lip: SASS. Impudence by any name.

26. Firefighter's tool: HOSE.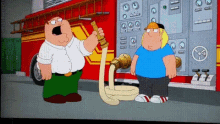 35. Soft palate projection: UVULA.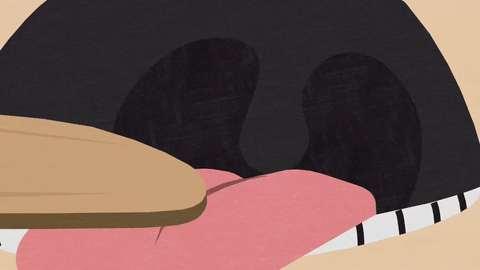 37. Not what one would expect: IRONIC.
AIRPLANE 2
44. Mexican bread: DINERO. Bread, of course, being slang for money.



46. Single-master: SLOOP. This version of "The Sloop John B" involves both The Beach Boys and the Royal Philharmonic Orchestra:
SEE HOW THE MAINSAIL SETS
52. Palm tree superfood: ACAI. A current-day crossword, and for some folks dietary, staple. ACAI was found in yesterday's puzzle. Manatees rarely eat ACAI berries.
53. Ancient home: EDEN. If the stories are to be believed, the most ancient of all.
BARN OWL.
59. Card game with trumps: EUCHRE. Not Bridge. Not Whist.
64. Hurricane season mo.: OCT. The Atlantic Hurricane Season officially runs from June 1st through November 30th.
68. Cravat or ascot: TIE. Not to be confused with 18 Down. Two weeks ago the puzzle demanded No TIE.
69. Like Caspar Milquetoast: TIMID. Caspar Milquetoast is a comic strip character created for the strip "Timid Soul" that launched in 1925.

70. Give a false idea of: BELIE.

71. Low: SAD.

72. Deposit in the attic, say: STORE.