Theme: "Career Counseling" - Common phrases are humorously reinterpreted as if they're the advice given to the person in the clue.

22. Advice to an aspiring preacher?: SPEAK OF THE DEVIL.

39. Advice to an aspiring organizer?: DON'T THROW IT ALL AWAY.
57. Advice to an aspiring journalist?: DON'T FORGET TO WRITE.
83. Advice to an aspiring ballet dancer?: LOOK BEFORE YOU LEAP.
99. Advice to an aspiring history professor?: THERE'S NO FUTURE IN IT. Made me chuckle.

121. Advice to an aspiring stationer?: PUSH THE ENVELOPE.
Did I miss anything extra? A full set of "Don't" advice would be a tighter set, but probably Trent found them repetitive and too simple.
This is Trent's first Sunday puzzle for the LA Times. Perfect 100 theme squares. So many sparkling fill & fun clues, typical of his grids. You can find more of his work at Grid Therapy.
Trent Evans
Across:

1. Movers, but hopefully not shakers: VANS. I'll just highlight a few more great clues: 30A. Star sometimes eclipsing Venus?: SERENA. The Williams sisters. 35A. Support for wind energy?: MAST. 62A. Head of MI6?: LOO 11D. Head of MI6?: LAV Toilet. Not real head.. 76A. Zoom lens?: WEBCAM. Zoom meetings.

5. Hawkeye's title workplace: MASH.

9. Global warming word: MELT.

13. Stumbling block: SNAG.

17. "Are you hurt?" response: I'M OK. After the painful slip last year, I bought these Yaktrax grips.

18. Soprano showpiece: ARIA.

19. Far from clueless: AWARE.

21. It's not a bear: KOALA. Anyone else tried this salt? It has eucalyptus in it. Smells nice.

25. Gives the boot: OUSTS. And 26. Give a lift: ELATE.

27. Finger-wagging word: SHAME.

28. It's nothing to Caesar: NIHIL.

32. Esteem to the extreme: IDOLIZE.

44. NFL's Falcons: ATL.

47. Vatican farewell: CIAO.

48. Messy place: STY.

49. Fictitious: MYTHIC.

50. Dalai Lama's former home: LHASA. And 53. China's Zhou __: ENLAI. Most respected & loved politician in China. Also 5. Red Warhol subject?: MAO.

56. "Watch me do this!": HERE I GO. And 59. "You can't be serious": OH C'MON. 89. "You betcha!": SURE WILL. Love these colloquial phrases.
63. 2020, for many: ORDEAL. Vaccines are coming.

64. "I know! I know!": OOH OOH.

65. Philly Ivy: PENN.

66. Middle schooler, probably: PRE-TEEN.

70. Prairie howlers: COYOTES.

73. Collars, as a perp: NABS.

78. Seyfried of "Big Love": AMANDA.

82. "We __ Farmer's, bum ba dum bum bum bum bum": ARE.

88. Salts, say: SEASONS.

90. Govt. security: T NOTE.

91. Unexpected mug shot feature: SMILE.

92. Bring into harmony: ATTUNE.

93. Exec concerned with hacking: CIO. Chief Information Officer.

96. "__ girl!": ATTA.

98. First name in supervillains: LEX. Luthor.

105. Simple meteorological tool: VANE.

106. Treater's adamant words: I INSIST.

107. Rap caps, perhaps: DO-RAGS.

111. Breaks down: WEEPS.

113. Cosmic comeuppance: KARMA.

117. Devoid of any pleasure: NO FUN. 3. Musical deficiency: NO EAR.

118. Aim high: GO BIG.

125. Speed skater Ohno: APOLO. Also won "Dancing with the Stars".

126. Some fitness ctrs.: YMCAS.

127. Hawaiian seafood salad: POKE. Diced raw fish.

128. Tolkien trilogy, initially: LOTR. The Lord of the Rings.

129. Radio piece: DIAL.

130. Kindle display: E INK. Learned from doing an old NYT puzzle.

131. Ruth's sultanate?: SWAT. Babe Ruth is called "Sultan of Swat"

132. Greens in regulation, e.g.: STAT. And 42. Tiger's target: HOLE. Tiger Woods.

Down:

1. Tools with jaws: VISES.
2. Quite big enough: AMPLE.

4. Got by on one's reputation alone, perhaps: SKATED.

6. Canine chorus: ARFS.

7. Evil sci-fi order: SITH.

8. LOL, verbalized: HA HA.

9. Used what was available: MADE DO.

10. Sheep related to you?: EWE. Homophone.

12. Holy threesome: TRINITY.

13. The one: SOULMATE.

14. "Old Town Road" rapper Lil __ X: NAS.

15. PC shortcut key: ALT.

16. Teslas don't need it: GAS.

20. "My Fair Lady" lady: ELIZA.

21. Japanese garden fish: KOI.

23. Lotto cousin: KENO.

24. Gulf States bigwig: EMIR.

29. Ram's protection: HELMET. LA Ram, right?

31. Mandela's org.: ANC. African National Congress.

33. Painful sequence: OWS.

34. Illuminated: LIT.

36. For a bit: A WHILE.

37. Vietnam War hot spot: SAIGON.

38. Mogul: TYCOON.

40. Cake level: TIER.

41. Drink mix made famous by NASA: TANG. Also 123. Frenemy of Lando: HAN. My hometown Xi'an was the capital city of four Chinese dynasties: Zhou, Qin, Han, Tang. I have Zhouqin. Our puzzle has HAN & TANG.

43. Harp relative: LYRE.

44. Big name in footwear: ALDO.

45. Son of Odin: THOR.

46. Touch down: LAND.

51. Dance moves: STEPS.

52. Nowhere close: AFAR.

54. Right this minute: AT ONCE.

55. Olympic skating medalist Midori: ITO.

56. Kermit's greeting: HI HO.

58. Praise for a torero: OLE.

60. Seek the affections of: WOO.

61. Rob __: ROY.

65. One of a biblical 150: PSALM.

67. Jefferson bills: TWOS.

68. "OMG, a mouse!": EEK. We finally caught the mouse with our glue traps. Wow, he was sneaky.

69. Ease up: EBB.

71. Eastern "way": TAO. We say "Dao" in China.

72. Birds that boom and grunt: EMUS. Wow, I don't know. Sounds so noisy.

73. Channel that provided coverage of the New Horizons Pluto flyby: NASA TV. Gary probably watches it regularly.

74. Respectful singer?: ARETHA. One of her songs is "Respect".

75. Taken down: BEATEN.

77. Back on the boat: AFT.

79. Scientist __ deGrasse Tyson: NEIL. Harvard classmate of constructor Andrea Carla Michaels.

80. View from a hill: DALE.

81. Top of a hill: APEX.

83. Like the Texas flag's star: LONE. Hi there my Texas T's!

84. Baby's outfit: ONESIE.

85. Crowd eruption: ROAR.

86. Rock ending?: ETTE. Rockette.
87. Mountain legend: YETI.

93. Take over or take in: CONSUME.

94. Hypotheticals: IFS.

95. Yes, to Yves: OUI.

97. "Your point is?": AND.

100. Chilly: NIPPY.

101. Finger-wagging sound: TSK TSK.

102. Four Corners state: UTAH.

103. Skye of "Say Anything...": IONE.

104. Fishes, in a way: TROLLS.

108. On, as Sherlock's game: AFOOT.

109. Sanjay of CNN: GUPTA. Is this a common Indian surname, Vidwan? We have a Dr. Gupta in our VA hospital also.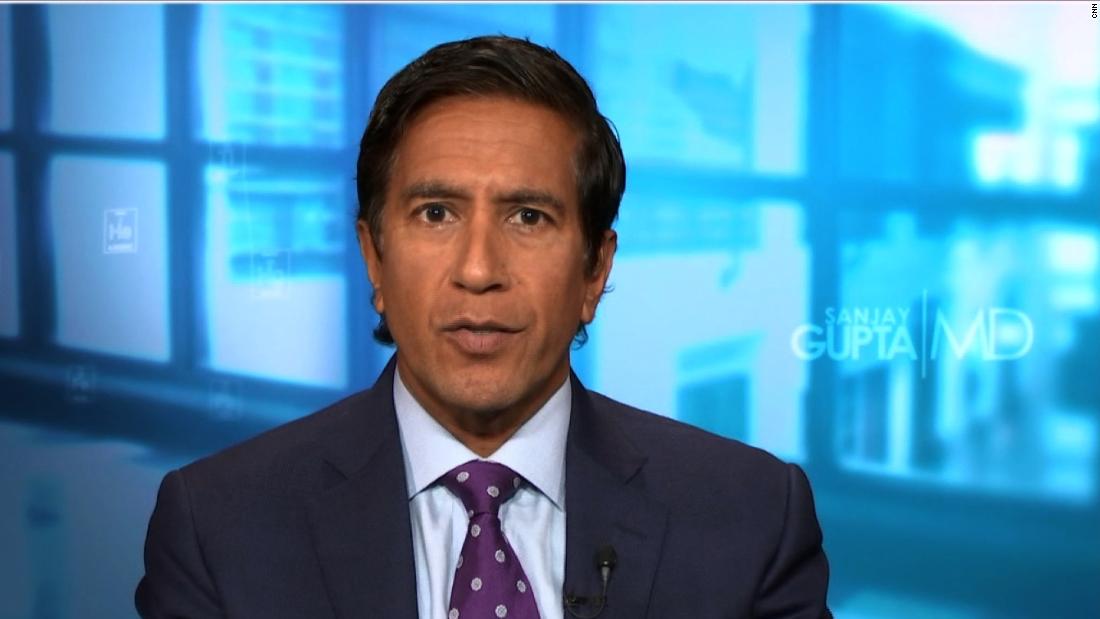 110. Hägar's dog: SNERT.

112. Film director's challenge: EGO.

114. Gym set: REPS.

115. "May I have some tuna, please?": MEOW. Such a polite cat.

116. "My Way" lyricist: ANKA.

118. Wander (about): GAD.

119. Big name in nail polish: OPI.

120. Slithery squeezer: BOA.

122. Bio or chem: SCI.

124. Lab coat checker?: VET. Labrador.

C.C.