Theme: "Metamorphosis" - Five different shapes are anangramed inside each theme entry.

23A. Quadrennial victory determinant: ELECTORAL VOTE. Oval.

39A. Solar panel components: PHOTOELECTRIC CELLS. Circle.

57A. Source of narrowly focused thinking: SINGLETRACK MIND. Triangle. More familiar with one-track mind.

83A. Virgil's optimistic sentiment: LOVE CONQUERS ALL. Square.

98A. Wrap up: BRING TO A CONCLUSION. Octagon.
Reveal:

120A. Sci-fi creatures who arranged each set of circled letters?: SHAPE-SHIFTERS.
Looks like this the Sunday debut of Dylan Schiff , who co-constructed this puzzle Chairman Moe blogged a few weeks ago. Congrats, Dylan!

The key to this type of theme is span those key letters in two or more words. It's not easy when the shape words are long or have unfriendly letter combos.

Across:

1. Frozen snack: ICE POP. Cold opening.

7. Ford failure: EDSEL.

12. Promising Hold 'em holding: TOP PAIR.

19. Painting, e.g.: FINE ART.

21. Slip: LAPSE.

22. '30s-'40s period: WWII ERA. I love 50s and 60s in American history, esp those vintage bobble heads.

25. Tinkered with like a tailor: ALTERED.

26. Prepares to fire: AIMS.

27. Mario Bros. console: NES.

28. Mexican month: ENERO. Also 48. Calendar pgs.: MOS. Months.

30. Indian wrap: SARI. Indian brides often wear red sari. Chinese brides wear red too. Must be an Asian thing.

31. Biopic about Charles: RAY.

32. Hidden stockpile: STASH.

34. Up for __: GRABS.

36. Champs-Élysées feature: CAFE.

43. Dance studio fixture: BARRE.

46. Smart: CHIC.

47. Light bulb generator?: IDEA.

49. Casual "Same here": I FEEL YA. I'm fond of colloquial phrases.

52. Ingenuous: NAIVE.

55. Capital NE of Buffalo: OTTAWA. And 115. Alberta speed meas.: KPH.

61. Slightly drunk: TIPSY.

62. Nabisco offering: OREO. Boomer likes these sugar-free wafers.

63. Earth: SOIL.

64. Tokyo, long ago: EDO. Pre-1868, Japan's capital city was Kyoto. Moved in Edo in 1869, then changed the name to Tokyo, which means "east of the capital", since it's east of Kyoto.

65. Clickable image: ICON.

67. Jacqueline Kennedy Onassis, __ Bouvier: NEE.

68. Dennis, e.g.: MENACE. Not MARINE.

70. Like vision dimmed from fatigue: BLEARY.

72. Total: SUM.

75. The Arno runs through it: PISA. Oh, our Pisa guy.

76. Kitchenware brand: OXO. D-Otto's brand.

78. Man, for example: ISLE.

79. "Hmm ... doubt it": UH NO.

80. Baffled: STUCK.

87. One placed near a gutter: TEN PIN. The bowling centers here are opened again. Hopefully Boomer can get vaccine soon.

89. Surrendered: CEDED.

90. Made one's case: PLEADED.

91. Surfer's destination?: URL. Good, old clue.

92. Small salamander: NEWT.

94. Troubles: AILS.

97. Ways to lose: DIETS.

104. Sushi go-with: SAKE. Pairs better with sashimi.
105. Scents: ODORS.

106. Coagulates: CLOTS.

107. Lucrative, contractually: FAT.

110. Help badly?: ABET.

113. Dealt with: SAW TO.

116. Mötley __: CRUE.

117. Yolk's counterpart: ALBUMEN. Wow, have not seen this entry for a long time.

123. Litter, say: POLLUTE.

124. Spud: TATER.



126. Over the moon, so to speak: PLEASED. So glad to see you back, PK! I'm also so happy to see Kelly Clark on our blog again. Kelly is a very accomplished crossword constructor.

127. Shorthand pro: STENO.

128. Emmy-winning "Lou Grant" actress Linda: KELSEY.

Down:

1. "What concerns me is ... ": I FEAR. And 103. Start of a view: I THINK.
2. Eyelashes: CILIA.

3. Hamilton, to Burr: ENEMY.

4. Muscle Beach display: PECS.

5. Feedbag morsel: OAT.

6. "Now!": PRONTO.

7. Building extension: ELL.

8. Humor columnist Barry: DAVE. Quite a few fans on our blog.

9. Boston cream pie component: SPONGECAKE.

10. Non-acidic vitamin brand: ESTER-C. I'm using One-A-Day multivitamin.

11. Eye lustfully: LEER AT. And 125. Show disdain for: SNORT AT.

12. Pan Am rival: TWA.

13. Rowling's Hedwig and Lewis' Glimfeather: OWLS.

14. Hummus go-with: PITA.

15. He played James in the four films before Daniel: PIERCE. Brosnan. I really like Daniel Craig.

16. Satellite imaging product: AERIAL MAP.

17. Wrath: IRE.

18. "Tubular!": RAD.

20. Pay for: TREAT.

24. NBA part: Abbr.: ASSOC.

29. "Nineteen Eighty-Four" foe of Winston and Julia: O'BRIEN. Learning moment for me.

32. Seashore souvenir: SHELL.

33. Bit of a "Beavis and Butt-Head" chuckle: HEH.

35. Grauman of Chinese Theatre fame: SID. Wiki says he created both the Chinese Theatre and the Egyptian Theatre.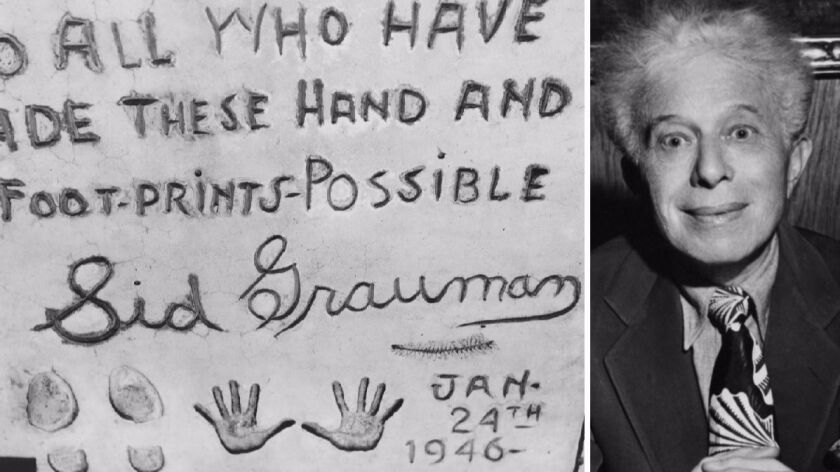 37. Proceeds smoothly: FLOWS.

38. Many an op-ed piece: ESSAY.

39. Ragú rival: PREGO.

40. "The Mod Squad" role: LINC.

41. Co. bigwig: CEO.

42. Ball of yarn, perhaps: CAT TOY. CrossEyedDave had a cat named PK. I forgot what it stood for.

43. Yellowstone sight: BISON.

44. Burning: AFIRE.

45. "Chicago" actress Zellweger: RENEE.

50. Votes for: YESES.

51. Without a key: ATONAL.

53. Website with film profiles: IMDB.

54. "The Four Seasons" solo instrument: VIOLIN.

56. What pewter is, mostly: TIN.

58. Narrow inlet: RIA.

59. Breakfast area: ALCOVE.

60. Broadband predecessor: DIAL-UP. Good old days.

66. Angler's basket: CREEL.

68. Providing amplification for, as a speaker: MIKING.

69. Crossed (out): EX'ED.

71. Attorney's letters: ESQ.

72. "Thrown" criticism: SHADE.

73. Not rented: UNLET.

74. Chocolatier's array: MOLDS.

75. Angel dust, initially: PCP.

77. New England nickname: OCEAN STATE.

79. Bolt on the track: USAIN.

80. Hard pencils to sharpen: STUBS.

81. __ firma: TERRA.

82. Far from charming: UNLIKABLE.

84. White and black pawns, e.g.: OCTADS.

85. Lyrical: ODIC. Gluey.

86. Second chances: RE-DOS.

88. Trawler's tool: NET.

93. Court: WOO.

95. Inc. cousin: LLC.

96. Grouchy moods: SULKS.

99. Crab in space: NEBULA.

100. Progresses with ease: COASTS.

101. "And if I don't?": OR WHAT.

102. Last year's frosh: SOPHS.

107. Bars on necks: FRETS.

108. Saintly glows: AURAE.

109. Short-tempered: TESTY.

111. Outback runners: EMUS.

112. French crown?: TETE. "Head" in French.

114. Welcoming sign: OPEN.

116. Key used in combinations: CTRL.

117. Instagram, e.g.: APP.

118. Online outburst: LOL.

119. Homer's TV neighbor: NED.

121. Ranch extension?: ERO. Ranchero.

122. The Red Baron, to Snoopy: FOE.
It broke my hear to read Bill G's post. It brought back the dark time when Bill lost his son to a car accident a few years ago. But we're all here for you, Bill, just like you've been here for us all these years, comforting those who lost loved ones and entertaining those who love math problems or other trivia.

C.C.