Theme: - "Reboots" - Each TV show is humorously rephrased.

23. Show about monks who form a rock group?: BAND OF BROTHERS.
25. Show about Alfred E. Neuman and company?: MADMEN.
37. Show about some St. Louis sluggers and their fixer-upper?: HOUSE OF CARDS. Cardinals.

55. Show about a mom-and-pop neckwear business?: FAMILY TIES.
70. Show about mug shot photography?: ARRESTED DEVELOPMENT.
88. Show about a village and its mountain lion problem?: COUGAR TOWN.
102. Show about a red sock, a blue sock, and the love they found in the dryer?: THE ODD COUPLE.

120. Show about a school pep squad?: CHEERS.

121. Show about Quaker Oats, Mikey, and the partnership that changed cereal forever?: THE FACTS OF LIFE.
Such fun clues. The red sock and blue sock love story made me chuckle!

Rarely do we see 6-letter theme entries on Sundays, but they're perfect for this grid. Very clean 142-worder. Patti's grids are always clean, and consistently so.

Across:

1. Wild hog: BOAR.
5. Latish lunch hr.: ONE PM. We have lunch at 11:00am.

10. Place for "me time": SPA.

13. Inflame with love: ENAMOR.

19. Atlanta Hawks arena until 1997: OMNI. Wikipedia says the Omni was closed and demolished in 1997. Replaced by State Farm Arena.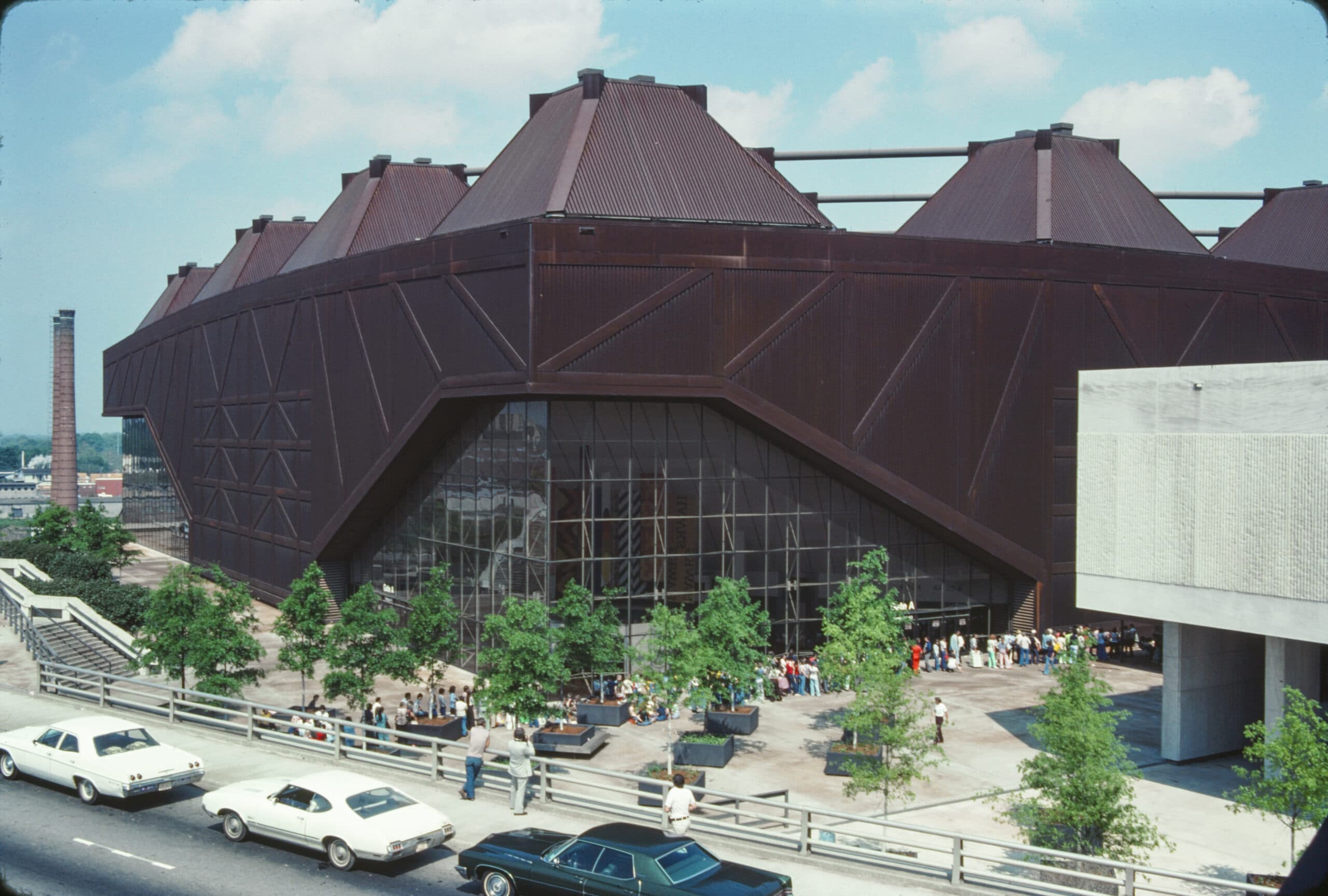 20. Cause of in-flight turbulence: AIR POCKET.

22. "__ Bovary": MADAME. Emma. Kind of like the lady in "The Necklace".

26. Start: ONSET.

27. Comedian Mandel: HOWIE.

28. Consecrate: ANOINT.

29. Charming person?: SORCERER. Great clue.

34. "Who here hath __ these two days buried": "Romeo and Juliet": LAIN.

36. "Queer Eye" grooming expert Jonathan Van __: NESS.

41. "Fiddlesticks!": NUTS.

43. Lhasa __: APSO.

44. Tea party attendee: DOLL.

45. Highway scofflaw: SPEEDER.

48. Old dietary std.: RDA. Recommended Dietary Allowances.

51. Physicist Nikola: TESLA. The electric car is named after him.

53. Delta deposit: SILT.

57. Sign up: ENROLL.

59. Ceremonial pile: PYRE.

61. Clog front: TOE.

62. Letters of urgency: ASAP. Sometimes Boomer's blood draw is marked as STAT.

63. Gal: LASS.

65. NBA Commissioner Silver: ADAM.

67. Muted colors: PASTELS.

75. Fitness coach: TRAINER.

76. City near Tahoe: RENO.

77. Foil kin: EPEE.

78. Cal's twin, in a Steinbeck novel: ARON. "East of Eden".

79. Ortiz of "Ugly Betty": ANA. Here with Betty, her sister in the series.

81. Storage tower: SILO.

83. Pats gently: DABS AT.

92. Actress Merrill: DINA.

94. Old-school: RETRO.

95. Hooting bird: OWL.

96. Tiny garden planting: SEEDLET. I simply use "seed", no matter how tiny the "seed" is.

98. Attic pests: MICE.

100. Exploit: FEAT.

101. Uneven do: SHAG.

105. One-word warning: DON'T. And 129. Declines: SAYS NO.

108. Black shade: COAL.

111. Loses enthusiasm: RUNS COLD.

112. "Ooh! There!": I SEE IT.

114. Zenith's opposite: NADIR.

116. Go off-script: AD LIB.

126. Sniggler's trap: EEL POT. Nothing beats freshly roasted eels.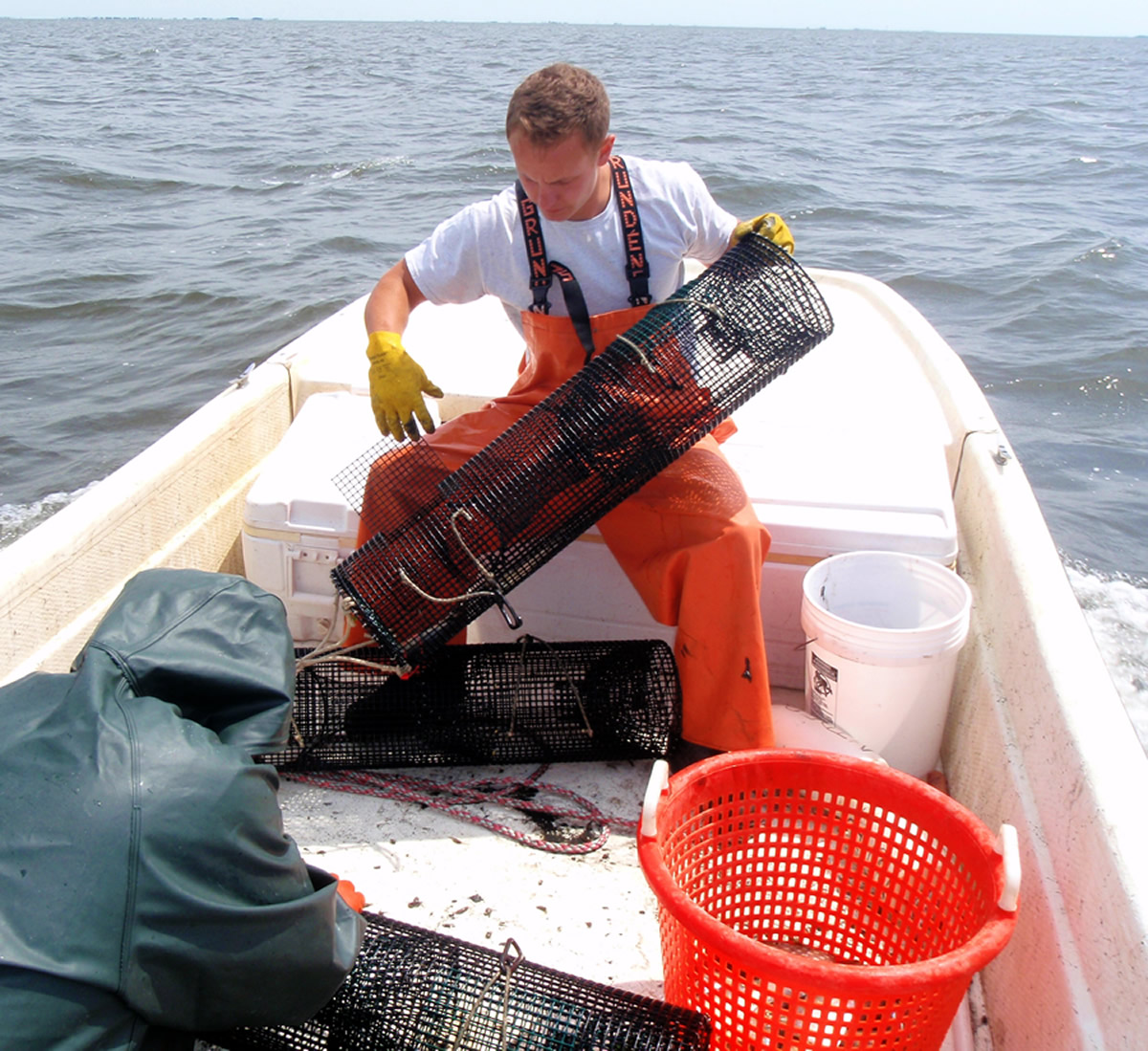 127. Network announcement: STATION ID.

128. Facility: EASE.

130. Yang counterpart: YIN. Yin food for summer. Yang for winter.

131. Give some space: LET BE.

132. Deliver by parachute: DROP.

Down:

1. Former wrestling star __ Brazil: BOBO. Learning moment for me. His real name is Houston Harris. Wikipedia says he's "credited with breaking down barriers of racial segregation in professional wrestling, Harris is considered one of the first successful African-American professional wrestlers."

3. Writers Patchett and Brashares: ANNS.

4. Goes it alone: RIDES SOLO.

5. Dolt: OAF.

6. Tip for a writer: NIB. Pen tip.

7. Make a typo, say: ERR.

8. HMO alternative: PPO. Preferred Provider Organization.

9. May honoree: MOTHER.

10. Distort, as data: SKEW.

11. Danger: PERIL.

12. Utterly lost: AT SEA.

13. Name that means "God is with us": EMMANUEL. Hebrew meaning.

14. Flatbread served with tandoori chicken: NAAN.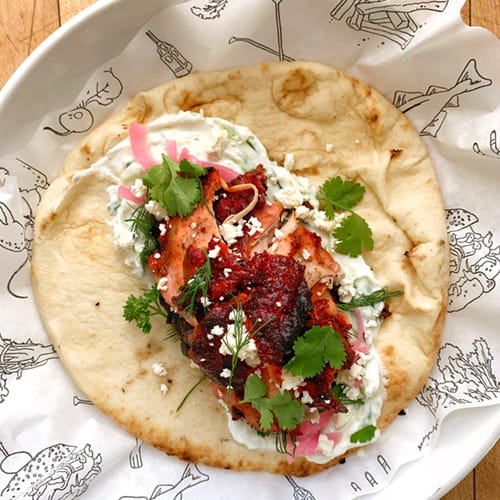 15. Bells and whistles: ADD-ONS.

16. First lady after Bess: MAMIE.

17. Signs: OMENS.

18. Uses for a fee: RENTS.

21. Guitar Hero combinations: CHORDS.

24. Native Nebraskan: OTOE.

30. Baton: ROD.

31. Heads of cabbage, for short?: CFOS. Oh, cabbage can mean "money".

32. Celestial event: ECLIPSE.

33. Come from behind: RALLY.

35. The Shins' genre: INDIE POP. We also have 47. Punk offshoot: EMO. The Shins is from Albuquerque, New Mexico.

37. Not fancy: HATE. Verb "fancy".

38. Double-click, say: OPEN. As a link.

39. Cold War letters: USSR.

40. Beach bottle letters: SPF. Mostly 50 these days.

42. Attempt: TRY.

46. Wonderland cake message: EAT ME.

48. Ascended: RISEN.

49. Passed out: DEALT.

50. Nile vipers: ASPS.

52. __ wrench: ALLEN.

54. Sports page news: TRADE.

56. Name on four British art galleries: TATE. Tate Britain, Tate Modern, Tate Liverpool & Tate St Ives.

58. Use a surgical beam: LASE.

60. Idyllic spots: EDENS.

64. Battlefield board game: STRATEGO.

66. Elude: AVOID.

68. Copied: APED.

69. Makeup mishap: SMEAR.

70. Shape hidden in the FedEx logo: ARROW.

71. Fauvist painter Dufy: RAOUL. French for Ralph.

72. Key holder: RING.

73. Southern inflection: DRAWL.

74. November meteor shower: LEONIDS.

75. __ Tuesday: TACO.

80. Silent assent: NOD.

82. Spanish citrus fruit: LIMON.

84. Discombobulated: BEFUDDLED.

85. Fitbit unit: STEP.

86. Asian lake memorialized by UNESCO: ARAL. Fresh clue angle.

87. Pledge drive freebie: TOTE.

89. Volcanic debris: ASH.

90. Is affected by: REACTS TO. This new oral chemo Olaparib is very toxic. Poor Boomer is dealing with a few side effects.

91. Volleyball court divider: NET.

93. Electrically flexible: AC DC.

97. Economy: THRIFT.

99. Earth-friendly prefix: ECO.

101. Brews: STEEPS.

103. Continental travel pass: EURAIL.

104. Snowman in "Frozen": OLAF. Built by our crossword regular ELSA.

105. Chops up: DICES.

106. "Straight Outta Compton" actor __ Jackson Jr.: OSHEA. Son of Ice Cube, whose real name is O'Shea Jackson.

107. Bruins legend Cam: NEELY. Hockey Hall of Famer.

109. On edge: ANTSY.

110. "Chicago Hope" Emmy winner: LAHTI (Christine)
113. Wrinkle remover: IRON.

115. Faculty head: DEAN.

117. Perjurer: LIAR.

118. "In that case ... ": IF SO.

119. [The light's green!]: BEEP.

122. Cedar Rapids college: COE. Founded in 1851.

123. Blast letters: TNT.

124. Bro or sis: SIB.

125. Tribute in verse: ODE.

Boomer and I ventured out to Wisconsin last Monday and visited his childhood friend Carol, whom he had not seen for over 60 years. We enjoyed the breaded walleye strips and the Bang Bang Shrimp Tacos at The REC on the Yellow Lake.
The trip was tiring for Boomer, esp with the nausea issue. But he recovered quickly. He was so happy to be outside again. He had a minor fall on our stairs on Friday. I was able to get him up. Nothing was broken, so it's all good.
Have any of you visited Danbury, WI before? The Yellow Lake is so quiet and pretty, a little paradise in the middle of nowhere.
C.C.