Theme:

Seasonal Scrambles

- each theme entry has a scramble of one of the seasons hidden in it, as the reveal explains:




59A. What happens tomorrow ... and a hint to this grid's circled letters:

CHANGE OF SEASONS

. We move from spring to summer on Friday.

17A. Brief CV:

SHORT FOR

M RESUM

É

. Summer.

24A. Make music with one's mouth closed:

H

UM A TUN

E.

Autumn.

36A Dessert potables :

PO

RT WINE

S

. Winter.

52A. Some facial decor:

LIP RINGS.

Spring.

Cool theme, I like how the seasons follow each other rather than just appear randomly. My daughter has a LIP RING which I was rather startled by the first time I saw it, but it's grown on me. PORT WINE is my favorite go-to with the cheese plate after dinner. SHORT-FORM RESUMÉ I'm not so sure about, but I did like the overall challenge here. Solid crosses for a lot of proper names. I wonder if Peter suggested to Rich when to run this puzzle and changed the reveal clue accordingly.

Across:

1. Hogwarts professor played by Rickman:

SNAPE

6. Monk style:

BEBOP

. Nice misdirection. I was trying to think of another word for "tonsure" when I saw the light. Thelonious Monk.

11. "It's __-win situation":

A NO

14. Groovier part of a 45?:

SIDE A

. How many grooves are there on a standard 45? Two, one on each side.

15. Achille __: hijacked liner:

LAURO

16. Baseball commentator Darling:

RON

. New to me. Crosses solved it for me.

20. Ristorante rice dish:

RISOTTO

. I can just hear Gordon Ramsay say "Two Wellingtons, one spaghetti and one perfect risotto".

21. Votin' no on:

AGIN

22. The geographic center of the 48 states is in it:

KANSAS

. I need to look this up. I'd like to know exactly where. In the UK, it's somewhere in Leicestershire, I think, 70 miles from the sea. For a reasonably large country, 70 miles from getting wet is not a long way away.

27. Decide that one will:

ELECT TO

29. Cargo unit:

TON

30. Spanish article:

LAS

31. __ deck: cruise ship feature:

LIDO

. There's a Lido pool in Paris on the Seine. I've swum in it. Not sure that was the best idea I've ever had.

32. System starter?:

ECO

34. "Paper Moon" pair:

O'NEALS

. Ryan and daughter Tatum.

39. Quarterly Nielsen ratings periods:

SWEEPS

. The sweeps are getting less important. Nielsen survey a week's worth of watching broadcast TV every quarter to set the price of advertising for the next three months on any given show. The problem is - cable. Nielsen don't survey cable, so if you are watching ESPN or HBO you don't count. Have you been watching the World Cup? Fantastic soccer.

42. Wind up:

END

43. Free of charge:

COMP

47. Ranch nickname:

TEX

48. French pronoun:

TOI. The

50. They may hold rosés:

CARAFES.

I hope you spotted the E-ecute in the clue. I missed it at first, and was off on the VASE trail, Then I looked again.

55. Katmandu native:

NEPALI

56. Hard to watch:

UGLY

57. Indentations:

NOTCHES

. I

64. "Lord, is __?":

IT I

65. Under-the-sink fitting:

P-TRAP

66. Get ready to refinish:

STRIP

67. Writer Rand:

AYN

. We've had Ayn Rand and Anne Rice today. Completely different writers, but I've enjoyed reading both of their work. I think "Interview with the Vampire" was one of the most stunning novels I've ever read.

68. Some globe users:

SEERS

69. With great passion:

HOTLY Down:

1. Old conscription agcy.:

S.S.S.

2. Bethesda-based medical org.:

N.I.H.

I

had to look this one up after I solved the puzzle, I think this might be a tad obscure?

3. Gussied up:

ADORNED

4. Sub need:

PERISCOPE

. Hard to steerwithout one. You tend to bump into things.

5. Preoccupies a lot:

EATS AT

6. Moral flaw:

BLOT

7. Terra firma:

EARTH

8. Disappoint, in slang:

BUM OUT

9. 1967 NHL Rookie of the Year:

ORR

. One of the most famous photo in sports is Bobby Orr scoring the Stanley Cup-winning goal being tripped while celebrating the win. It is quite wonderful.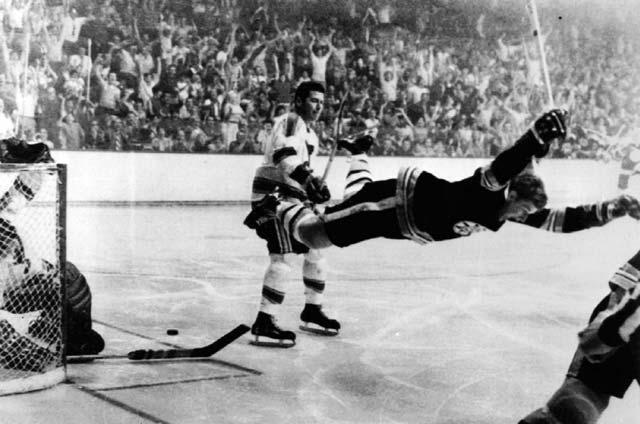 10. "The Tell-Tale Heart" writer:
POE
11. Salad green:
ARUGULA.
Called "Rocket" in England, if you ever get a menu and wonder.
12. Insignificant:
NOMINAL
13. Zen harmony:
ONENESS
. There's a spooky commercial running now about ginger beer and oneness, not sure if I like it.
18. Boy who may be adopted:
FOSTER SON
19. Took a load off:
SAT
22. Kenan's Nickelodeon pal:
KEL
. Completely clueless about this one.
23. "Green Book" Oscar winner Mahershala __:
ALI
25. Van Morrison hit with the line "A fantabulous night to make romance":
MOONDANCE
. Let's hear from
Van the Man
.
26. Writer Rice:
ANNE
28. Thanksgiving mo. in Canada:
OCT.
I have a Canadian friend here in LA who hosts a Thanksgiving Dinner in October. It's great, we get to eat turkey twice in two months. I cook turkey at Easter too - it's not particularly traditional, but our family always had an Easter turkey.
33. Fall behind:
OWE
35. Reaches after getting away, as a safe haven:
ESCAPES TO
37. __-FREE: contact lens solution:
OPTI
. Thank you crosses, no clue.
38. Forbes rival:
INC
Well good luck to INC's circulation numbers. Never heard of you.
39. Lesser Antilles isl. country:
ST. LUCIA
. A beautiful spot in the Caribbean.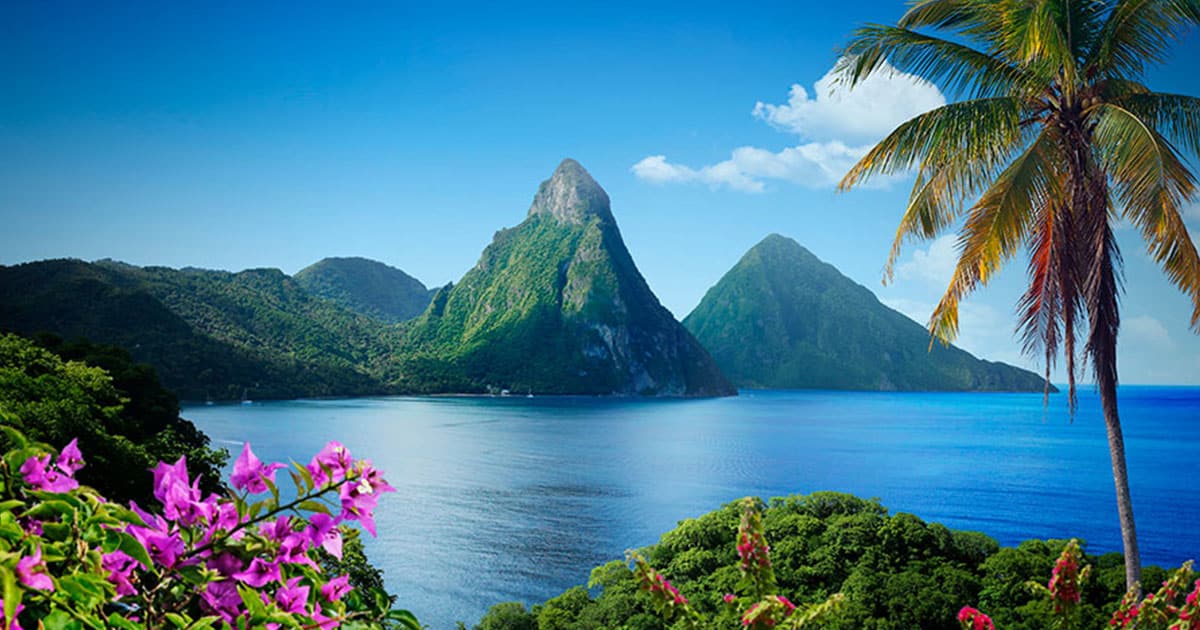 40. Ponderous:
WEIGHTY
.
41. Clarify:
EXPLAIN.
I used to work with a guy who would say "Let me 'splain you". it got to be quite a joke.
44. Qualifying phrase:
OF A SORT
45. "Hacksaw Ridge" director Gibson:
MEL
46. Tire letters:
PSI
. I think my tires are 32/24 on the front and back,
49. Brush aside:
IGNORE
51. Go over again:
REHASH.
Usually no point. Accept and move on.
53. Rembrandt van __:
RYN
. Why do I always want to fill in RJN?
54. As of yet:
SO FAR
58. Cookbook amts.:
TSPS
. I messed up yesterday smoking chicken. The cookbook called for 1 tbsp on wood chips, I decided more is better, and used two. Bad idea. All you can taste is smoke.
60. Modern rte. finder:
G.P.S.
Not Google Maps? I use my Garmin GPS sailing, but on-the-road navigation is firmly in the hands of Google.
61. Tour de France time:
ÉTÉ
I love the TV coverage of the Tour de France. This year will be bittersweet as Paul Sherwen, one of the the co-commentators and one of the voices of the Tour passed away this year from heart failure at the young age of 62. I was shocked when I heard the news.
62. Zilch:
NIL
63. Make like a mole:
SPY
And the grid:
Steve