Theme:
INSANE OCTETS
. The theme answers have circles - or at least they should - so that's usually a sign that the theme includes an anagram concept. This is definitely not my forte, but I sussed it pretty easily. Lets check it out
17 A. Oscar-nominated song from "The Little Mermaid" :
KISS
THE GI
RL
. Just don't get slapped.
26. Tie the knot :
GET HI
TCHED
.
GET MARRIED
also fits, but the slangy answer is more appropriate to the clue
33. Jewelry alloy :
W
HITE G
OLD
.
Per Wikipedia
, "an alloy of gold and at least one white metal, usually nickel, manganese or palladium. In order to make the gold white, it is combined with metal alloys that are white in nature and plated with an extremely hard element called rhodium."
43. Alertly eager :
BR
IGHT E
YED
. Evidently, this phrase goes back to the late 1500's, but that's all I was able to uncover. However, FWIW, there is this --
There is no obvious common thread here, so if you didn't get the circles, you were probably pretty puzzled by the puzzle. So, here is the unifier. 53 A. Card game that literally explains this puzzle's circles :
CRAZY
EIGHTS
. "
CRAZY
" is one of many possible indicators that the letters of the key word "
EIGHT
" have been mixed up, scrambled or confused, i.e anagrammed. The letters, contained in circles if you're lucky, in each case are split across two words. There are 120 permutations of the 5 letters in the word
EIGHT
, so the puzzle could only give us a small sampling of the possibilities. Very nicely done, I'd say.
CRAZY
EIGHTS
is a pretty simple game that I must have played at some time in my 'ute. You can
read about it here
. When I did, it occurred to me that UNO is an elaborated derivative of this game.
Hi gang, Crazy ZabaJzump here. Nice puzzle, well executed theme. Let's see if we can get through it without any further mix ups.
Across
1. Passé movie rental need : VCR.

V

ideo

C

assette

R

ecorder.
4. Defeat decisively : STOMP.
9. Fixtures that may have claw feet : TUBS.
13. "__ you in or out?" : ARE.
14. On top of things : AWARE.
15. Blazing stars : NOVAE. All stars are blazing. These are the REALLY hot ones.
16. Word in four state names : NEW. Hampshire, Jersey, Mexico, and York.


19. Rose __ : GARDEN. White House feature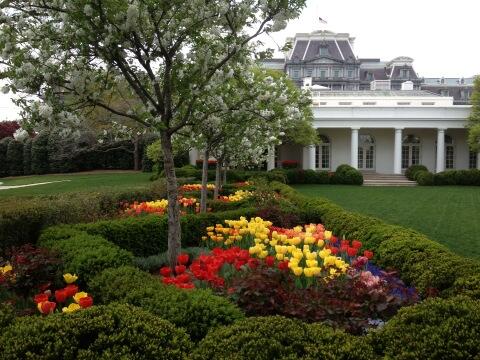 21. Steve Martin film based on "Cyrano de Bergerac" : ROXANNE.
22. Melville novel : OMOO. Easily the most popular novel in X-words. Has anyone read it in the last 100 years?
23. Circus prop : STILT.
25. Friend of Wyatt : DOC. Earp and Holliday, famous for participating in the gun fight down the street a piece from the OK Corral.
29. Fixed (on) : BENT. Firm and determend in purpose or belief.
30. Charlemagne's domain: Abbr. :

H

oly

R

oman

E

mpire.
31. Peaty land : MOOR. Acidic soil where plants die faster than they can decompose.
32. __-Coburg, Bavaria : SAXE. A Duchy from the 14th Century in what is now Bavaria.
36. "Toodles!" : CIAO. B'bye.
38. City NNE of Austin : WACO. Never a good thing when it's in the news.
39. Managed care gp. :

H

ealth

M

aintenance

O

rganization. Note abrv.
42. Half of a Billy Idol #1 song : MONY. Better than half a fly, I suppose. Anyway, it's a cover. Here's the real thing, from 1968.
46. Gardner of film : AVA. She had many roles from the 40's through the 70's and was married to Mickey Rooney, Artie Shaw, and Frank Sinatra.
47. Debt securities : LIENS. The way this is phrased makes me think of bonds. A LIEN is a legal encumbrance on a property, which is a form of security interest. Details differ from country to country.
49. Tries to reach again, old-style : REDIALS. Old time phone calls.
51. Rejects : SPURNS.
56. Super Bowl highlights : ADS. 'Cuz the game itself is often lousy.
57. Anise-flavored liqueurs : OUZOS. Greek fire water.
58. "Toodles!" : SEE YA. A chlecho, but I don't believe I've ever heard anybody say "Toodles."
59. Originally named : NEE. Generally used in the context of a bride's maiden name.
60. Flew : SPED. Look at the time. I must be having fun.
61. Article of faith : TENET. Do those of lesser faith only have ninets?
62. Audition, with "out" : TRY. Competition for roles.
Down
1. "The Starry Night" painter : VAN GOGH. Vincent.
2. Morning pitcher : CREAMER. Presumably holding cream for that all-important cup of coffee. I take mine solo.
3. Did over, as a manuscript : REWROTE. Writing is rewriting.
4. Japanese libation : SAKE. An alcoholic beverage made from fermented rice. Sometimes thought of as either a wine or a beer, but is neither.
5. Mattress size : TWIN.
6. Defense gp. since 1948 :

O

rganization of

A

merican

S

tates, founded in 1948.
7. Dash of flavor? : MRS. Cute
8. Van Dyke role : PETRIE. Rob, with wife Laura
9. Forum garb : TOGA.
10. Measure discussed on the EPA's SunWise web page : UV INDEX. It predicts the level of solar UV radiation and indicates the risk of overexposure on a scale from 0 (low) to 11 or more (extremely high).
11. Including everything : BAR NONE.
12. Choose : SELECT.
15. "Wait till __ year!" : NEXT. Losing sports team's cry of anguish and hope.
18. Clutch : HOLD.
20. Word from Homer : D'OH.
23. Glasgow native : SCOT. From a city in Scotland.
24. Included free : THREW IN. Has anyone ever included a free towel for you?
27. Texter's "Here's what I think" :

I
n
M
y
H
umble
O
pinion
.
28. Paris pronoun : TOI. Sure. Whatever.
29. Rancid : BAD. Food going bad, not misbehaving. I think.
32. Hotel keycard opening : SLOT. Keyholes are passé.


33. Route : WAY.
34. Comedy material : GAGS.
35. 23-Down's "Golly!" : OCH. Scottish vernacular.
36. Watergate subterfuge : COVERUP. Sometimes worse than the actual crime.
37. Not lucid : IN A DAZE.
39. Curbside water source : HYDRANT. For putting out house fires.
40. Wind, as a country road : MEANDER.
41. Post-Trojan War epic : ODYSSEY. The story of Odyssius taking the long way home.
42. Former Philippine president : MARCOS. Ferdinand, a corrupt and brutal dictator.
43. Ill humor : BILE.
44. Fight temptation : RESIST. I misread this a "flight temptation" and was mightily confused. Anyway, always let your conscience be your guide.
45. University URL suffix : EDU. Representing EDUcation.
47. Sets down : LAYS. Not lies - that would be untrue.
50. Name on a sport shirt label : IZOD. Actually, they make all sorts of apparel.
This symbol magically magnifies the

value

price of whatever it's attached to
51. Eye trouble : STYE. An infected abscess near the edge of the eyelid.
52. H.S. exam : PSAT. Pre-SAT. Preparation for the SAT, which is a college admission test with no record of predicting success in college. IMHO, all standardized tests are scams.
54. "Golly!" : GEE.
55. Egg source :
HEN
. Yeah - but which one came first?
There it is folks, a nice puzzle from start to finish. I'm not mixed up any more, but I am still crazy.
Cool regards!
ZbJ