Theme: FORTIES (39. Decade in which the Slinky debuted ... and a phonetic hint to the answers to starred clues) - Each theme entry has Four T's.

20A. *Inside scoop: SCUTTLEBUTT.
55A. *End-of-broadcasting image on old late-night TV: TEST PATTERN.
11D. *Minor shoplifting crime, say: PETTY THEFT.
29D. *Snitch: TATTLETALE
Boomer here.
This theme is right up my alley. I mean lane. I was born in the FORTIES of the Truman administration. After WWII I was part of the "Baby Boomer" Generation. I dropped the baby adjective when I started bowling and playing golf. Speaking of which, there are many upscale golf courses that have FOUR TEES. They generally mark them with different color markers. Back tees are blue for Pros and club tournaments. White tees are for mediocre players like me. Red tees are usually for the ladies and the shortest distance to the green are yellow, for the younger crowd and beginners. FORE!
Across:
1. Mineral used in much tailor's chalk: TALC.

5. Bridge feat: SLAM. I played bridge during lunch with some coworkers, now I have found a website where I can play against three other robots.

9. March parade VIP: ST PAT. My cousins grew up in St. Patrick's Parish in Hudson Wisconsin and March 17 was celebrated famously.

14. Hipbones: ILIA. Plural of ilium.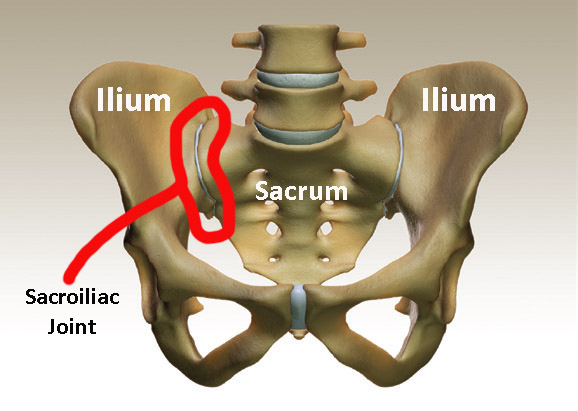 15. Ripped into pieces, with "up": TORE. "Oh, she ripped and she TORE and she ran through the door".

16. Football venue: ARENA. I really do not think football is played in an ARENA. Most stadiums are open air, and even the Vikings in an enclosed facility is called U.S. Bank Stadium.

17. Rind: PEEL.

18. "Terrible" Russian ruler: IVAN. Russian? I thought he was a WWE Wrestler.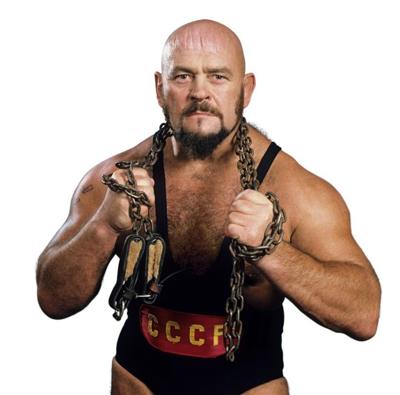 19. Subsequently: LATER. See you LATER Alligator, After while Crocodile!

23. Couple: TWO.

24. Civil rights leader Medgar: EVERS. "Civil Rights leaders are a pain in the neck, can't hold a candle to Chiang Kai-Shek. How do I know, I read it in the Daily News"." Tom Paxton.

25. Greasy: OILY.

27. Feline metaphor for a wealthy donor: FAT CAT.

30. Actress Bening: ANNETTE. Never paid a lot of attention until she appeared as Virginia Hill in the Movie "Bugsy". Mr. Segal hated that name.

33. Brightly colored fish: OPAH.

34. Bathroom fixtures: TUBS. We only have one TUB in our home.

37. Lucy's best friend in old TV: ETHEL. Unforgettable Vivian Vance, with Fred Mertz was a favorite for Baby Boomers.

38. Not dis?: DAT.

41. Part of ESL: Abbr.: ENG.

42. Eight-related: OCTAL. I'll remember OCTAL the next time I get an 8 on the golf course.

44. Soccer score: GOAL. Yes but do not forget about that other game called hockey.

45. Shaving lotion brand: AFTA. Use it "AFTA" you shave.

46. Let go: RELEASE. RELEASE the ball behind behind the foul line. Start by trying to hit the second arrow from the gutter. Right for righties and left for southpaws. If you miss the head pin move a bit toward the gutter. If your shot goes high on the head pin or crosses over righthanders start more to the left and vice versa for lefties.

48. Newspaper chief: EDITOR.

50. Art Deco master: ERTE.

51. More wise: SAGER.

53. Proactiv target: ZIT. There is no cure, just put something on it and hope it goes away.

60. Farsi speaker: IRANI.

62. Beach bird: TERN.

63. "I had no __!": "What a surprise!": IDEA.

64. Frigid: POLAR.

65. Clapton who sang "Layla": ERIC. A fellow Baby Boomer who toured with the "Yarbirds".

66. Sail support: MAST.

67. Public to-do: SCENE.

68. Brazilian soccer legend: PELE. I was never a soccer fan but this guy was the Mickey Mantle of soccer.

69. CPR pros: EMTS.

Down:

1. Waitstaff rewards: TIPS. Also a guy at the racetrack who sells a paper with which horse to bet.
2. Actor Baldwin: ALEC. There was a different ALEC who played Obi Wan Kenobi.

3. "In __ of gifts ... ": LIEU.

4. Pasadena institute where most of "The Big Bang Theory" characters work: CAL TECH.

5. High, thin heel: STILETTO. I never knew how ladies could walk in these things.

6. Aficionado: LOVER.

7. Many Yemenis: ARABS.

8. Software options list: MENU. Or a restaurant list of what kind of pizza to order.

9. Soup crackers: SALTINES. Oyster Crackers are better.

10. Singer's syllable before la-la: TRA. "Oh the flowers that bloom in the Spring, Tra La." The Mikado.

12. Again: ANEW. No just keep going.

13. Hawaiian tuber: TARO.

21. FDR power project: TVA. Every old Graybar guy has heard of the Tennessee Valley Authority.

22. Freight weight: TON. "You load 16 Tons and whatta you get. Another day older and deeper in debt." Tennessee Ernie Ford.

26. Allow: LET.

27. Big name in travel guides: FODOR.
28. Lickety-split: APACE. Medina spirit?

30. Largest continent: ASIA. No doubt here. It is huge.

31. __-one: long odds: TEN TO.

32. "Pomp and Circumstance" composer: ELGAR.

35. Strong desire: URGE. I do not have the URGE to leave the mask at home, no matter what the CDC and governor says.

36. "Takin' Care of Business" rockers, initially: BTO. Bachman Turner Overdrive.

39. What a spare replaces: FLAT TIRE. My Dodge van never had a spare, just a phone number to call for roadside assistance. The Santa Fe has a spare, but I hope I never need to use it.

40. Refinement: ELEGANCE.

43. __ Lingus: AER.

45. When the show must go on: AIR TIME.

47. "Comprende?": SEE.

49. MLB's Tigers, on scoreboards: DET. They passed the Twins in the standings last week. It could be a season-long battle for last place in the A.L. Central.

51. Cubic meter: STERE.

52. Month of showers: APRIL. Minnesota had showers we had to shovel.

53. Postal codes: ZIPS. The mail seems to becoming less ZIPpy,

54. Classic Camaro: IROC. By 1985, I was WAY to OLD to own one of these.

56. Big first for a baby: STEP. I guess mine was sometime in 1948.

57. Mild Dutch cheese: EDAM.

58. Take it easy: REST. We went to Las Vegas for a change and a rest. The slot machine got the change and the bartender got the rest.

59. D.C. MLB team: NATS. Since we already have the state of Washington. I wonder what they might call the 51st state ??

61. Tandoori bread: NAN.
Boomer