Theme: R AND B (69. Ray Charles' genre, and a hint to the answers to starred clues) - Each theme entry is in the patter of R* B*.


17. *Dilapidated car: RUST BUCKET.

27. *Bowling alley's "start over" device: RESET BUTTON.

46. *Unscrupulous 19th-century tycoon: ROBBER BARON.

62. *High-fiber cereal with dried fruit:

R

AISIN

B

RAN

.

Boomer here. This is probably the last grid Gail Grabowski & Bruce Venzke (GAB) created together. May she rest in peace.

Gail and Bruce

I certainly can relate to RUST BUCKET as I was the proud owner of a 1953 Dodge that could not make a trip over 20 miles without overheating. I junked it and bought a 1955 Oldsmobile which served me a bit better. This was in 1964 because you needed to be 16 to get a driver's license in MN.
I have not changed my attitude of the Twins, although they did have a 5 or 6 home run game against Cleveland. I thought Cleveland was going to change their nickname out of respect for Native Americans How about the GROVERS?
Across:
1. Quench, as thirst: SLAKE. In our 10,000 lakes, I am sure you might find in an "S" shape.
6. Musical pause: REST. Who said anything about MUSICAL? C.C. and I planted some flowers in our front garden which required a lot of REST.

10. Osbourne of heavy metal: OZZY. Reminded me of OZZIE and Harriet Nelson. I'm old.

14. Item sold in reams: PAPER. Our stores seem to be well stocked with Toilet PAPER again. One year ago was a different story.

15. Nevada city: ELKO. Traveled through several times on I-80 on my way to the National Bowling Stadium in Reno.

16. London lavs: LOOS.

19. Cooked just right: DONE.

20. __-Z: classic Camaro: IROC. As I mentioned my 1955 Olds, I could only drool when passed by an IROC. However I assume that I received less speeding tickets.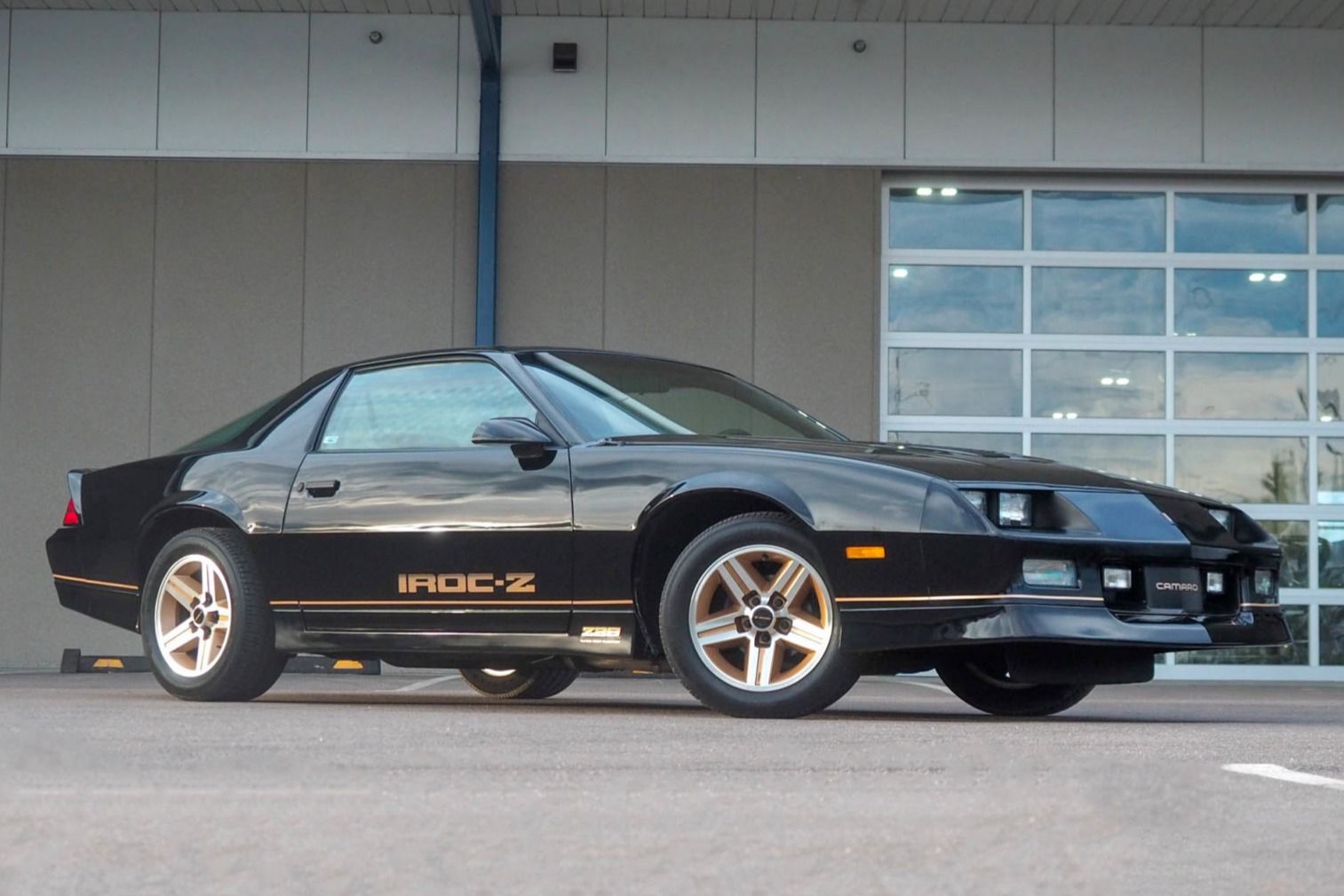 21. Lively Irish dance: REEL. It can hold your fishing line in the land of 10,000 lakes.

22. Discourage: DETER.

23. Fuel-eating cars: GAS HOGS. Speaking of IROCs, I think the Z-28 had a 350 cubic inch engine with a four barrel carb. Can you say "Oink, Oink"?

25. Listening organ: EAR. Yup, I listen to the organ at church over the weekend.

33. Irregularly sharp-edged: JAGGED. "On top of Old Smokey".

37. Fiber source: ROUGHAGE. PIZZA did not have enough letters.

38. Man's name that's a green fruit spelled backwards: EMIL. Lime.

39. Persistent noise: DIN. What? I cannot hear you.

40. Assures, as a win: ICES. Or knocks the puck down to the other end of the hockey rink.

41. Personifies: EMBODIES.

44. Butts, in slang: TUSHES.

48. Early Olds auto: REO. A lot earlier than my 1955 4-door sedan.

49. Very excited: AROUSED. When I get out of bed in the morning, I would not call it "very excited".

54. Anglo-__: SAXON.

58. Mark Harmon CBS series: NCIS.

60. Bull or ram: MALE. Okay guys, which one are you?? I decided that I am a Bull because I am full of it.

61. Tree branch: LIMB.

64. Jai __: court game: ALAI. I think that this is only popular in Florida.

65. Late evening, informally: NITE. I'm Hairy noon and NITEY, NITE,NITE. The Cowsills.

66. "Whooping" bird: CRANE.

67. Attention-getting whisper: PSST.

68. Bellicose Greek god: ARES.

Down:

1. Parsley or sage piece: SPRIG. I thought Sage was a black powder.
2. With 42-Down, Best Supporting Actress Oscar winner in "Marriage Story": LAURA. 42. See 2-Down: DERN.

3. Lhasa __: Tibetan dogs: APSOS.

4. Two-masted vessel: KETCH. A two-masted sailboat that they would pull UP from the sea and put it on hamburgers.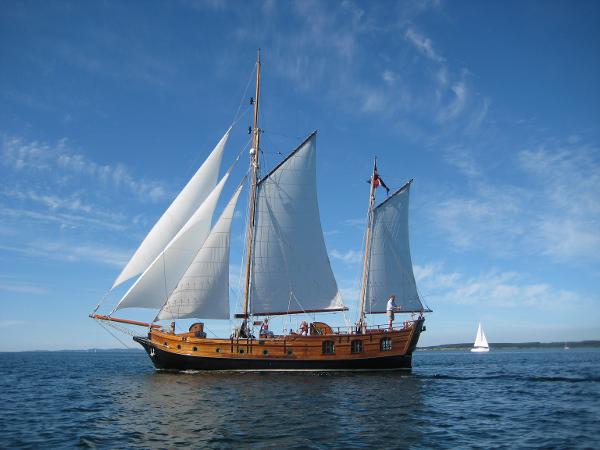 5. "Tarzan" creator's monogram: ERB. Edgar Rice Burroughs.

6. Students' play period: RECESS. Those were the days. We would have a softball game every day, weather permitting.

7. Sommer of "A Shot in the Dark": ELKE. Some times I would pull over in ELKO on my way to Reno and take "a shot in the" casino.

8. Bony-looking Halloween costume: SKELETON. Trick or Treat.

9. Tyke on a trike: TOT.

10. Word often seen before "shoppe": OLDE. Some people just have trouble with spelling.

11. __ suit: '40s apparel: ZOOT. I am way too young to wear one of these.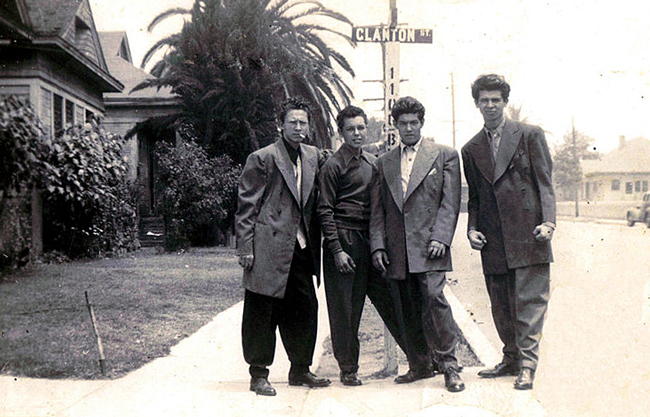 12. The "Z" in ZIP Code: ZONE. I heard on the news that the Postal service is a bit screwed up, so we are no longer to expect ZIPpy service.

13. Belgian river: YSER.

18. More than suggested: URGED.

22. The "D" in FDA: DRUG. Also a big part of my lunch.

24. Lode load: ORE. These loads of lode are mainly loaded in Oregon.

26. __ Dhabi: ABU.

28. 1974 pension plan legislation: ERISA. Employment Retiree Income Security Act. Graybar has treated me well. Have you seen the sign in the left center outfield at Bush Stadium, St. Louis ??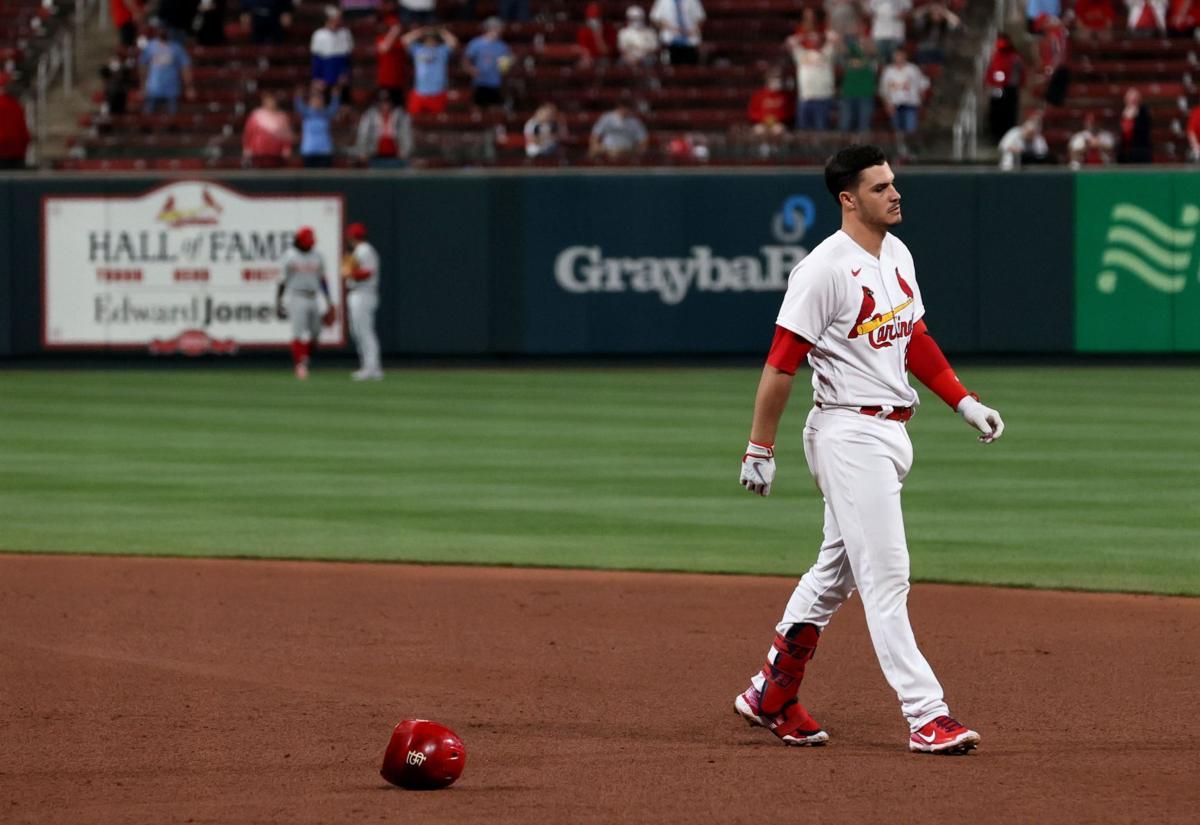 29. "What's __ about?": THIS. It's about advertising on a major league baseball fence. I was there once for Game 5 of the 1987 World Series - Twins vs. Cardinals. We lost that game but went home and took two games for the title.

30. It measures rpm: TACH. Have they designed one yet to measure R.P.M.s of a golf ball??

31. Curved molding: OGEE. O GEE, I suppose I have to hit it first.

32. Monster's loch: NESS.

33. Taunting cry: JEER. I suppose most non-Yankee fans might JEER JETER..

34. Rifle range rounds: AMMO.

35. Bee Gees surname: GIBB. "Ooh it's a HOLIDAY" The Bee Gees.

36. Lump of clay, say: GLOB.

39. Sophisticated and charming: DEBONAIR.

43. Angry feeling: IRE. I'm sure people from Ireland and Notre Dame must hate this word.

44. Body trunks: TORSI. Torso plural.

45. Crazy Eights cousin: UNO. I never liked this game.

47. Poker strategies: RAISES. Not too happy about poker RAISES either.

50. Planetary shadow: UMBRA.

51. Cling wrap brand: SARAN. Drives me nuts. I cannot reel off a piece without it sticking to itself.

52. African antelope: ELAND.

53. Huge star in Cygnus: DENEB.

54. Open-handed hit: SLAP. Really hard and fast hockey shot.

55. Is hurting: AILS.

56. Dec. 25: XMAS.

57. Closing words?: OBIT.

59. Formally commend, as for bravery: CITE.

62. Cellular messenger: RNA.

63. ATM maker: NCR. Another black man was shot in Minnesota, and protesters ripped off the ATM at our Wells Fargo bank. The bank was boarded up for over two weeks, but now protests have subsided.
Boomer