Theme -

LET"S ALL TAKE A BOUGH

. Vertical theme entries all start with, and are therefore

TOPPED

by letters that spell the name of a

TREE

. Let's start with the unifier.
55 A. Canopy creators ... or what can literally be found in 6-, 10-, 24- and 34-Down :
TREE TOPS
.
Coming back down to earth we have the theme entries.
6 D. Brain part that produces melatonin :
PINE
AL GLAND
. It is tucked into the groove between the two halves of the thalmus, near the center of the brain. It is so-named because its shape resembles that of a pine cone. Topped by a
PINE
, an evergreen, and the first of our
TREEs
.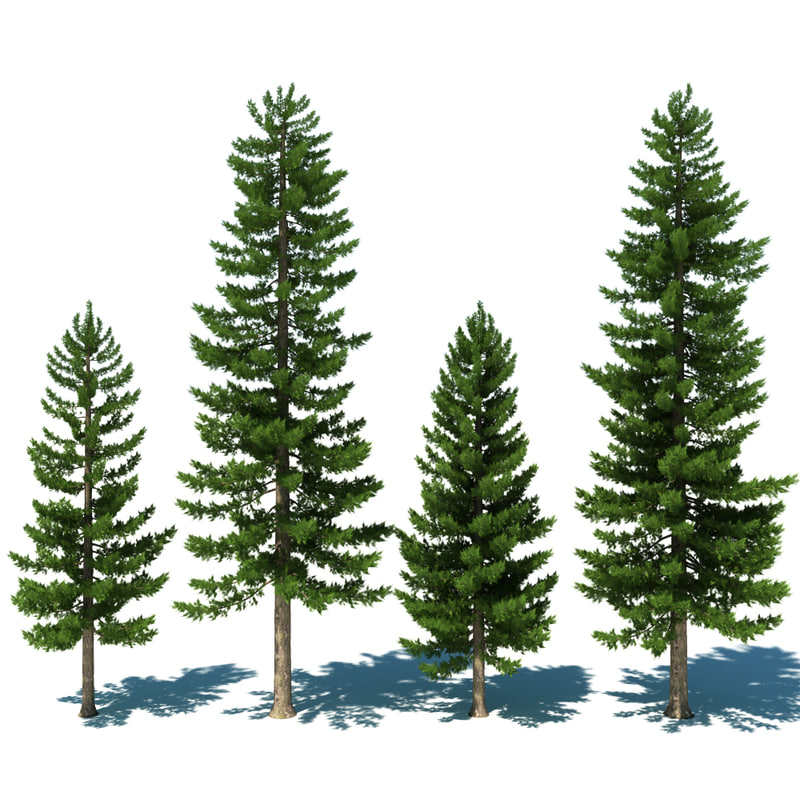 10 D. Cartographer's table :
MAP LE
GEND
. An inset that explains the meanings of symbols and other features used on the map. The maple tree is prized for its lumber, used for furniture and decorative purposes.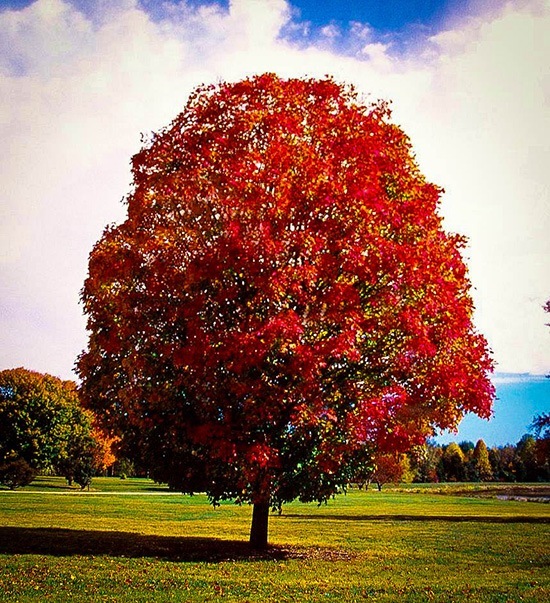 24. Reason for a parking restriction :
FIR
E HYDRANT
. FIR trees are can be distinguished from other members of the pine family by their needle attachments and cone shapes.
34 D. "Wascally wabbit" hunter :
ELM
ER FUDD
. Something we all knew. But it gives me an excuse to post this --.
ELM TREES were used along streets all over America as decoration and to provide shade. Most of these were lost to Dutch elm disease, caused by a microfungus carried by bark beetles. Disease resistant varieties have since been developed.

Look for a clue gimmick when the theme arrangement is vertical. This one is clever, with the tree names topping the theme fill entries. Two of the four trees are hard woods, and two are conifers. The conifers are adjacent to the vertical center line, and the hard woods farther toward the edges.
Hi, Gang, Jazzbumpa on duty, lumbering through this puzzle. Let's see what we can saw.
Across
1. Produced, biblically speaking : BEGAT. Was the father of.
6. Racetrack stops : PITS. For fuel and quick tire changes.
10. Finance majors' degs. : MBAS.

M

aster of

B

usiness Administration. I have one.
14. Kagan associate : ALITO. Supreme Court Justices.
15. Not yet out of the running : IN IT. To win it, no doubt.
16. Strong lobby for seniors : AARP.

A

merica

A

ssociation of

R

etired

P

ersons. I belong.
17. One who wants to come home? : BASE RUNNER. Baseball reference. Most do not make it, though.
19. Insanity, in court : PLEA. A formal statement in response to a charge, not [necessarily] a description of behavior.
20. Makes eligible for, with "to" : ENTITLES. Supplies a legal or just right to something.
21. Sign up : ENLIST. Or enroll, which sadly has the same number of letters.
23. Albacore, e.g. : TUNA. Something fishy here.
24. Price of a crosstown ride : FARE. In a bus or cab.
25. 19th Greek letter : TAU.
28. Eight pts. : GAL. Pints and gallons, guys and gals.
29. "Just think!" : IMAGINE.
33. In unfamiliar territory : AT SEA. Without a paddle.
35. "An Officer and a Gentleman" star : GERE.
37. Black, in poetry : EBON.
38. Castro of Cuba : RAUL. Fidel's brother.
39. Adjust to fit : ALTER. As clothing.
40. Statistician Silver of ESPN's FiveThirtyEight : NATE.
41. British baby buggy : PRAM. Short for perambulator.
42. "The cow is of the bovine ilk / One end is moo, the other, milk" poet : NASH. Ogden.

To keep your marriage brimming
With love in the loving cup,
Whenever you're wrong, admit it;
Whenever you're right, shut up.

- Ogden Nash


43. Floppy disk successor : CD-ROM. Data storage media.
44. Solemn ending? : SILENT N. Holy N, Batmen.
46. Vote in favor : YEA. parliamentary procedure.
48. What's up to you? : SKY. Sometimes hidden by clouds.
50. TiVo products : DVRS.

D

igital

V

ideo

R

eordings. Nobody tapes any more.
52. Confuse : BAFFLE. Wait . . . what?!?
59. Free speech org. : ACLU. American

C

ivil

L

iberties

U

nion. We won't talk about it here.
60. Three, to nine : SQUARE ROOT. A number that when multiplied by itself yields another specified number. Round roots are things like carrots.
62. Get rid of : SHED. Discard, as leaves, skin, hair or clothing.
63. Change directions : TURN. Don't get steered the wrong way
64. Box cutter insert : RAZOR. Actually a blade.
65. Top dog : HEAD. Of an organization.
66. Not hard : SOFT. Pretty straight forward.

67. Prefix with foam : STYRO-. Expanded polystyrene. I worked with it on my first job.
Down
1. Innocent one :
BABE
. One who is at a severe disadvantage in the woods.
2. Panache :
ELAN
. Confidence, flair, style, enthusiasm.
3. Heart of the matter :
GIST
. Get the point?
4. Absorbed the loss :
ATE IT
. Financial indigestion.
5. Haitian island whose name is Spanish for "turtle" :
TORTUGA
. Located north of the north-west arm of the main island.
7. Overnight stops :
INNS
.
8. 50-50, e.g. :
TIE
. Even score in a sport or game, usually settled by some sort of overtime play.
9. Party decoration :
STREAMER
. Colorful ribbons used for ornamentation.
10. Cartographer's table :
MAP LEGEND
. An inset that explains the meanings of symbols and other features used on the map.
11. Indonesian island :
BALI
. Immediately to the east of Java, it is home to most of Indonesia's Hindu minority.
12. "Iliad" war god :
ARES
. Greek. Mars to the Romans.
13. Petty argument :
SPAT
. It caused a SPAT what he spat on my spats.
18. Forearm part :
ULNA
. The longer of two forearm bones, extending from the elbow to the little finger. The radius extends from the elbow to the thumb side of the hand.
22. New Deal prog. :
NRA
. The
N
ational
R
ecovery
A
dministration was created in 1933, under the National Industrial Recovery Act. It had a two year charter and expired in 1935. At that time the Supreme Court also determined that it infringed on separation of powers and was therefore unconstitutional. Many of its provisions reappeared under the National Labor Relations Act that same year.
25. Camping cover-ups :
TARPS
. Baseball diamonds, too.
26. Centipede creator :
ATARI
. Electronic game company.
27. Garden-variety :
USUAL
. Typical
30. Bridge beams :
I-BARS
. Structural elements named for their cross-sectional profile, which resemble the letter I.
31. Against the rules :
NOT OK
. Let the OK - Okay battle begin.
32. Redcoat, to a Minuteman :
ENEMY
. American revolutionary war.
36. Sci-fi visitors :
ETS
. Extra-Terrestrials - off world entities, who sometimes claim to be friendly.
39. Colonies crawling with critters :
ANT NESTS
.
43. Board game with an "Unemployment Office" corner :
CAREERS
.
45. Zip :
NIL
. Zilch. Nada
47. Penultimate word of many fairy tales :
EVER
. Penultimate -- hmmmm. I wonder what comes after?
51. Classic guitar, briefly :
STRAT
. Fender Stratocaster. Costing $600, and up. Buddy Holly's
were stolen
twice in April, 1958.
52. Shindig :
BASH
. Spree, blow out. Have fun, but make good choices.
53. Bruise symptom :
ACHE
. Owie!
54. One in the doghouse? :
FLEA
. One hopes not
55. Gang land :
TURF
. Claimed territory.
56. Like slime :
OOZY
. Moving like this?
57. Substandard :
POOR
. Like certain movies from 1958.
58. Houston athlete, for short : '
STRO
. ASTRO evidently has too many syllable to be spoken conveniently. The STROs are currently atop the A. L. Western division. Let's give them a bough.
61. Status __ :
QUO
. The current state of things.
That wraps up another Woden's Tag. Hope you got through it without feeling board. But now I have a strange desire branch out - maybe even join a splinter group. Perhaps I should just go with the phloem. Now it's time to leaf.
Cool regards!
JzB