Theme
Stock Stuffers.
Stuff with "stock" in them.
18A. Target, for one:
BIG BOX STORE
. Some people like to call the chain "Tar-jay" to make it sound posher.
24A. Dairy producer:
CATTLE FARM
. Now, I'm not sure I can let this one go. A dairy farm produces dairy. A feedlot, which might be called a cattle farm by some, turns cattle into beef. A cattle ranch produces more cattle. By the way, "cattle" is one of those great words that the more times you write it, the funnier it looks.
51A. Instant Pot function:
SLOW COOKER
. Strange really - the primary function of an Instant Pot is cook things quickly, not slowly. It's a pressure cooker, first and foremost.
60A. Typical annual meeting attendee ... or what 18-, 24- and 51-Across each can be, in a way:
STOCKHOLDER
Corner stalwarts Agnes and C.C. teamed up on this one. Straightforward theme, some nice longer downs, my usual challenges with the TV show talent, but crosses took care of those. Let's see what pops:
Across:
1. Cristal maker:
BIC.
This is my kind of Cristal - salut!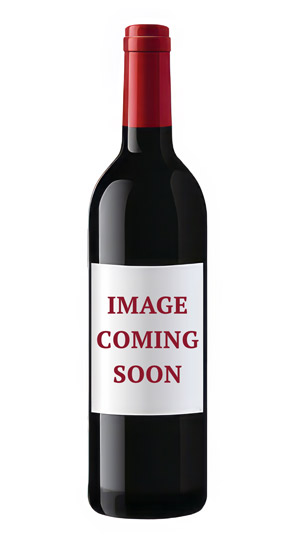 4. Challenging:
HARD
8. English town worth its salt?:
EPSOM
. Magnesium sulphate, chemically. The salt has quite a range of uses, from lowering blood pressure to acting as a binding agent in tofu. Handy stuff to have around. Here's the original well in Epsom:
13. "Queen of the South" TV network:
USA
. A drama-thriller adapted from the telenovela which aired on Telemundo. Queen of the South are also a Scottish professional soccer team, playing in the company of other splendidly-named sides such as Hamilton Academical, Inverness Caledonian Thistle, and Heart of Midlothian.
14. Moon of Uranus:
ARIEL
16. Goat sound?:
LONG "O"
. Got me again, this long/short stuff is tough for me to parse.
17. Got together:
MET
20. "Goodfellas" Oscar winner:
PESCI
22. What a muff may protect:
EAR
23. Has debts:
OWES
28. "Cheers" spin-off:
FRASIER
29. Hungers:
YEARNS
33. Campus official:
DEAN
34. Returning GI's diagnosis:
PTSD
. Post-Traumatic Stress Disorder
36. Crush a test:
ACE IT
37. A bit off:
ODD
38. Ad Council ad:
PSA
. Public Service Advertising.
39. 18-time MLB All-Star Carew:
ROD
41. Crime scene letters:
DNA
42. Bowen of "Modern Family":
JULIE
44. Bunny slope lift:
T-BAR
. When I skied in the Alps back in the Stone Age, many of the longer lifts to take you up the mountain were t-bars. It took practice not to knock your fellow-rider off when you were doubled-up.
46. After that:
THEN
47. Act that warms up the crowd:
OPENER
49. Baby bodysuits:
ONESIES
53. Player on three FIFA World Cup champion teams:
PELE.
The only player in World Cup history to do so. Cracking World Cup so far this time around. It's just a shame that the announcers, analysts and play-by-play folks on Fox demonstrate at least once a minute that they have little to no clue what they're talking about.
56. Ballet shoe part:
TOE
57. "Molly's Game" actor Elba:
IDRIS.
This is Cader Idris, or "Chair of Idris" in the Welsh mountains, named for the giant of legend:
64. Words of assent:
I DO
65. Nation:
STATE
66. Cluster of small stars?:
D-LIST
67. Fresh:
NEW
68. Aster family member:
TANSY
. I read "Astor" first and went to look up Tansy Astor to see where she fit in the family. Silly me.
69. Scalawags:
IMPS
. What do you call a Milanese opera humorist? La Scala wag.
70. Pump output:
GAS
Down:
1. Road warning sign:
BUMP
2. "It's clear now":
I SEE
3. String game:
CAT'S CRADLE
4. Patterns that repeat:
HABITS
5. "Entourage" agent Gold:
ARI
6. Fix:
RIG
7. "A diamond is forever" sloganeer:
DE BEERS
. Founded by Cecil Rhodes, he of "Rhodesia" fame, or infamy, depending on your viewpoint.
8. Golfer known as "The Big Easy":
ELS.
South African major championship winner. His "Els For Autism" foundation focuses on helping adult ASD sufferers transition to a more independent lifestyle. Great guy.
9. Foggy Bottom river:
POTOMAC
. DC neighborhood west of the White House and downtown. A diner near me used to serve the "Foggy Bottom Burger" which had peanut butter and jelly along with the patty. No-one ever knew why. The place is closed now, some might say one had something to do with the other.
10. Winter coat:
SNOW
11. Tyrant:
OGRE
12. Springfield hangout:
MOE'S
. Homer's hangout in "The Simpsons".
15. Sit around:
LOAF
19. Body image, perhaps:
X-RAY
21. Scott of "Hawaii Five-0":
CAAN
25. What waiters wait for:
TIPS
26. Set on:
LET AT
27. Audition (for):
READ
28. Out of patience:
FED UP
30. Distracting literary device:
RED HERRING
31. Best-dressed goal?:
NINES.
"Dressed to the nines". A Scottish phrase, alluding to the nine muses. Robert Burns' "Poem on Pastoral Poetry" has:
Thou paints auld nature to the nines,
In thy sweet Caledonian lines.
I wonder if he was an Inverness Caledonian Thistle fan?
32. "American Dad!" dad:
STAN
. Thank you, crosses.
33. Karate studio:
DOJO
35. Pipe cleaner:
DRANO
38. Rind:
PEEL
40. Nabisco nibble:
OREO
43. About 80% of the world's species, according to the Smithsonian:
INSECTS
45. Italian tenor Andrea:
BOCELLI
46. Like games needing extra innings:
TIED
. A tie in Test Match cricket is one of the most exciting finishes to a five-day game. There are no extra innings, you all shake hands, toast each other with a cup o' tea and go home.
48. Type of IRA:
ROTH
50. Goes around:
SKIRTS
52. Mahogany or oak:
WOOD
53. Covert "Over here!":
PSST!
54. Vocalist James:
ETTA
55. Balance sheet liability:
LOAN
. Depends if you make the loan or take the loan.
58. Creative thought:
IDEA
59. Scatters, as seed:
SOWS
61. Major:
KEY
. Let's indulge in a little
Canon in D Major
played from Pachelbel's original manuscript on instruments of the era. Rather lovely. I feel a little sorry for the cellist and the dude on the theorbo stage left, unless they're deliberately camera-shy!
62. Low-lit:
DIM
63. Paranormal claim:
ESP
. Extra-Sensory Perception.
And the grid:
That's me done!
Steve
1) Note from Agnes and C.C.:
Sorry this theme sounds familiar to some of you. We first sent this puzzle to Rich in early 2017, but our revision query got lost for some time. Then Rich had to wait a bit as he had just published another puzzle with the same reveal.

2) Here is a note from our Wednesday constructor Jeffrey:

In reference to the comment from Anthony Gael Moral at 9:42 – It is reasonable that many people were expecting a Fourth of July theme today, and some seemed rather disappointed by the lack of it. However, this specific comment seemed to imply that the LA times unpatriotically shunned the Fourth and used an acting theme instead. As a constructor who has had a July 4th themed puzzle published in the LA Times, I think this notion is rather far-fetched. The LA Times puzzle editor has no control over what puzzles are submitted; it's probably simply the case that there happened to be no July 4th-themed offerings this year. And by the way, about a month ago I thought of a July 4th related theme, but it was too close to the holiday to submit it in time. I will do so next year. Also, I am confident that whether the puzzle is accepted or not will depend solely on the professional consideration of the editor on the objective quality of the theme concept and the filled grid.