Title: I must P!

Hi, Lemonade here back with my Friday foil, Jeffrey Wechsler. It was fun to read Tom's slant on JW's last two Fridays. It reminded me of when marti was reviewing Jeffrey's Thursdays when he first appeared here at the LAT. But now I am back on the clock with another over-sized offering that no doubt was the product of (my guess) the inspired 16 letter fill -

P

ART APPRECIATION

(16). With Jeffrey's background as a curator, I am betting that was where this gem started. Of course, he had to then make the rest of the themers grid-spanners, the middle two at 15 spaces and the outside two 16 spaces. He also introduced some unused fill, one with one prior appearance in any mainstream puzzle (ICY HOT), and AHIAHI brand spanking new. We also get to reveal EXTERNS, HOE CAKE, NYMPHET, TITULAR, HANDKNIT, and PURLOINS. There are some very fun words there.

17A. Gratitude for a well-played role?:

P

ART APPRECIATION

(16). A literal but funny clue/fill.

27A. Crackin', peelin' and fadin'?:

P

AINT MISBEHAVIN'

(15). By far my favorite, as I could hear the music in my head as this filled.

45A. Couples therapist?:

P

AIR CONDITIONER

(15). How many have ever tried couples therapy?

55A. Extreme example of layering for cold weather?:

P

ANTS IN ONE'S PANTS

(16). This is absurd which is its charm, though the second P is distracting.

Time to solve...

Across:

1. Irrigation need:

PIPE

.
5. '90s trade pact:
NAFTA
.
N
orth
A
merican
F
ree
T
rade
A
greement.
10. "Go no further!":
HALT
. Reminds me of Sergeant Schultz from
Hogan's Heroes
.
14. Heart:
CRUX
. The heart of the matter. Hey marti, hope you are well.
15. "... __ player, / That struts and frets his hour upon the stage": Macbeth:
A POOR
. Jeffrey's Shakespeare quote.
16. Lake near Carson City:
TAHOE
. It may be the perfect place on Earth.
20. Papal messenger:
LEGATE
. Now it is an ecclesiastic delegated by the pope as his representative. Historically it was a provincial governor of senatorial rank appointed by the emperor in ancient Rome.
21. On the other side of: Abbr.:
ACR
oss.
22. Enzyme suffix:
ASE
.
23. Unscrupulous:
AMORAL
. As opposed to Anthony Gael Moral.
25. Youthful maiden of myth:
NYMPHET
. I think of Lolita and Nabokov's words, "Now I wish to introduce the following idea. Between the age limits of nine and fourteen there occur maidens who, to certain bewitched travelers, twice or many times older than they, reveal their true nature which is not human, but nymphic (that is, demoniac); and these chosen creatures I propose to designate as 'nymphets.' " - Part One, Chapter 5." Please no Jeffrey Epstein comments.
31. Clean, as greens:
RINSE
.
32. Newton honorific:
SIR
. Isaac.
33. LGBT History Mo.:
OCT
ober.
34. '60s campus gp.:
SDS
.
Students for a Democratic Society
.
35. Start growing:
SPROUT
. Add an "S" and you have the newest grocery chain coming to my neighborhood,
LINK
.
37. Hem partner:
HAW
. Hee.
40. Asian language:
LAO
. Like THAI, just the beginning of the land.
42. Hammer site:
EAR
. The ear bones - the malleus, or hammer, the incus, or anvil, and the stapes, or stirrup.
43. Kofi Annan's birthplace:
GHANA
. His
BIOGRAPHY
.
49. Like Macbeth in "Macbeth":
TITULAR
. Like eponymous. A bonus Shakespeare reference.
50. Jumpy:
ON EDGE
.
51. Jeff Lynne rock gp.:
ELO
.
E
lectric
L
ight
O
rchestra
52. HP product:
INK
. Funny, not technology.
53. Hit:
STRUCK
. No violence, please.
60. Discrete things:
ITEMS
.
61. Poetry Muse:
ERATO
.
62. Fruit with fuzz:
KIWI
.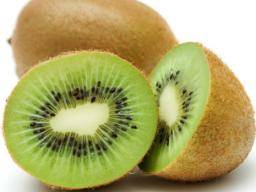 63. First name in Latin bands:
DESI
. Arnaz.
64. "Holy cow!":
YIPES
. Yipes?
65. Venerable college that owns a river island:
ETON
. Did you know? Queen's Eyot (pronounced 'eight') is an island on the River Thames close to Windsor. The island has been owned by Eton College since 1923 and has a beautiful clubhouse used for weddings etc.
Down:
1. Angel dust, briefly:
PCP
.
Phencyclidine
.
2. Investment option, briefly:
IRA
.
3. Misappropriates:
PURLOINS
. There was a famous letter.
4. Nonresident doctors:
EXTERNS
. Intern ≠ extern.
5. Controversial combat material:
NAPALM
. This is a highly flammable sticky jelly used in incendiary bombs and flamethrowers, consisting of gasoline thickened with special soaps.
6. Cal. entry:
APPT
. Calendar - appointment.
7. Golf alert:
FORE
. Mini-clecho.
8. Golf club part:
TOE
.
9. Understood by few:
ARCANE
. Jeffrey's middle name?
10. Seuss title top:
HAT
. Cat in the...
11. "Aloha __": Hawaiian "Good evening" that sounds like a repeated fish:
AHIAHI
. Not to be confused with AHI AHI. Timing so soon after the lovely Jimmy B. C.C. puzzle.
12. Ease:
LOOSEN
.
13. Principle:
TENET
.
16. Lighting area?:
TARMAC
. My guess is this refers to the runway lights at airports. Very Friday clue/fill.
18. Patterned mineral:
AGATE
. This one is for sale at $4,200.00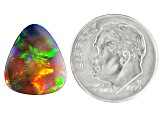 19. Lidocaine brand endorsed by Shaq:
ICY HOT
. The second appearance of this brand, It was introduced to the LAT and all major newspapers by one C.C. Burnikel July 25, 2017.
23. Car loan nos.:
APRS
. An
a
nnual
p
ercentage
r
ate (APR) is the annual rate charged for borrowing.
24. Hotel employee:
MAID
.
26. Mil. rank:
PVT
.
28. Comcast, e.g.: Abbr.:
ISP
.
I
nternet
S
ervice
P
rovider.
29. Warning sound:
SIREN
.
30. Wide-ranging:
BROAD
.
35. "You're not the only one!":
SO CAN I
.
36. Ocean State sch.:
URI
. The University of Rhode Island.
37. Like some homemade sweaters:
HAND KNIT
. We have a friend who gives Oo something she knitted every time we see her. I am not sure she should have retired.
38. Rare blood type, briefly:
A-NEG
.
39. Word with hard or soft:
WARE
.
40. Lucy of "Elementary":
LIU
. Dr. Watson.
41. Bygone HBO series about a sports agent:
ARLISS
. You can now stream this series.
43. Generate:
GIN UP
. Not a phrase I know. The idiom gin something up means to increase something, to get something going, to stir something up, to agitate or perhaps make a little trouble, sometimes through less than honest means. grammarist.com
44. Southern cornmeal fare:
HOECAKE
. A hoecake is cornbread made minimalist—a thin, unleavened round made from the simplest batter (cornmeal, water, and salt).
45. "Ecce homo" speaker:
PILATE
. His Latin name was Marcus Pontius Pilatus. As a child, I heard him called Pontius Pilate (Pilot). It should have been said like the exercise.
46. Makes up (for):
ATONES
. A continguous clue with religious overtones.
47. Scottish archipelago:
ORKNEY
. You can
READ ALL ABOUT
. More arcane knowledge about Great Britain.
48. Ancient statuary fragments:
TORSOS
.
49. Unenthusiastic:
TEPID
.
53. Cinch:
SNAP
.
54. Parisian bean?:
TETE
. Bean as noggin or the like in French.
56. "That's quite enough":
TMI
.
T
oo
M
uch
I
nformation.
57. "Do it, __ will!":
OR I
. Sounds ominous.
58. What a V-sign probably means in a restaurant:
TWO
. I love this clue. Very visual.
59. Envy, say:
SIN
. One of seven supposedly deadly ones.
Where do all the Fridays go? Another gone, but not before some good old fashioned Jeffrey Wechsler challenge and humor. My two granddaughters are now going to school after a very fun summer. Labor Day approaches. Thank you, Jeffrey and all who read. Lemonade out.
Notes from C.C.:
Here are a few cute pictures of Lemonade's grandchildren Charlotte, Harper and Owen. You can see more pictures
here.
2) Happy birthday to
the always cheerful and happy Tinbeni, who's been with our blog for a long long time. Hope it's a day full of adventure and fun, Tinbeni!