Theme: BREAK IT UP (60. Stop a fight ... and a hint to a literal feature of the answers to starred clues) IT spans across each theme entry.

17A. *Half of a two-piece suit: BIKINI TOP.
31A. *Indian spiced drink: CHAI TEA.
44A. *Winter Olympics squad: SKI TEAM.

10D. *Miniature garden grower: BONSAI TREE.
30D. *"American Crime" actress: LILI TAYLOR.

Boomer here.
IT's Monday and you know what IT means. Time to go to the golf course and play IT. IT looks like IT's going to be a pleasant day. The weatherman says IT's going to be around 60 with no rain. Of course he lies a lot.
Across:
1. Sampras of tennis: PETE. Also Mr. PETE Weber who is a decent bowler on the senior PBA tour.

5. Biological pouches: SACS. Is this on 5th Avenue ??

9. Monastery leader: ABBOT. I believe I saw him doing "Who's on First" with Lou Costello.
14. Door-to-door cosmetics company:
AVON
. I think it was door-to-door before computers, or at least before the nasty virus. I seem to remember cologne for men. I bought once or twice but it was kind of spendy.
15. Folksy Guthrie:
ARLO
. "You can get anything you want, at Alice's Restaurant".
16. Lose one's cool completely:
GO APE
. Maybe when I miss a two-foot putt?
19. Tossed in a chip:
ANTED
. I've done it.
20. Devious sort:
SLY DOG
. "You ain't nothin' but a sly dog." Elvis got the words wrong.
21. "__ the matter?":
WHAT'S
. "Up Doc?"
23. General with a Chinese dish named for him:
TSO
. I thought it was spelled "Chew".
24. Village cousin:
TOWN
. "It's not that the colors aren't there, it's just imagination they lack. Everything's the same back in my little TOWN." Simon and Garfunkel.
26. Beer after a shot:
CHASER
. I used to like a Manhattan but I cannot imagine following that with beer.
30. Actress Anderson:
LONI
. Born in St. Paul, MN in 1945, she is two years older than I. She is also still better looking than me.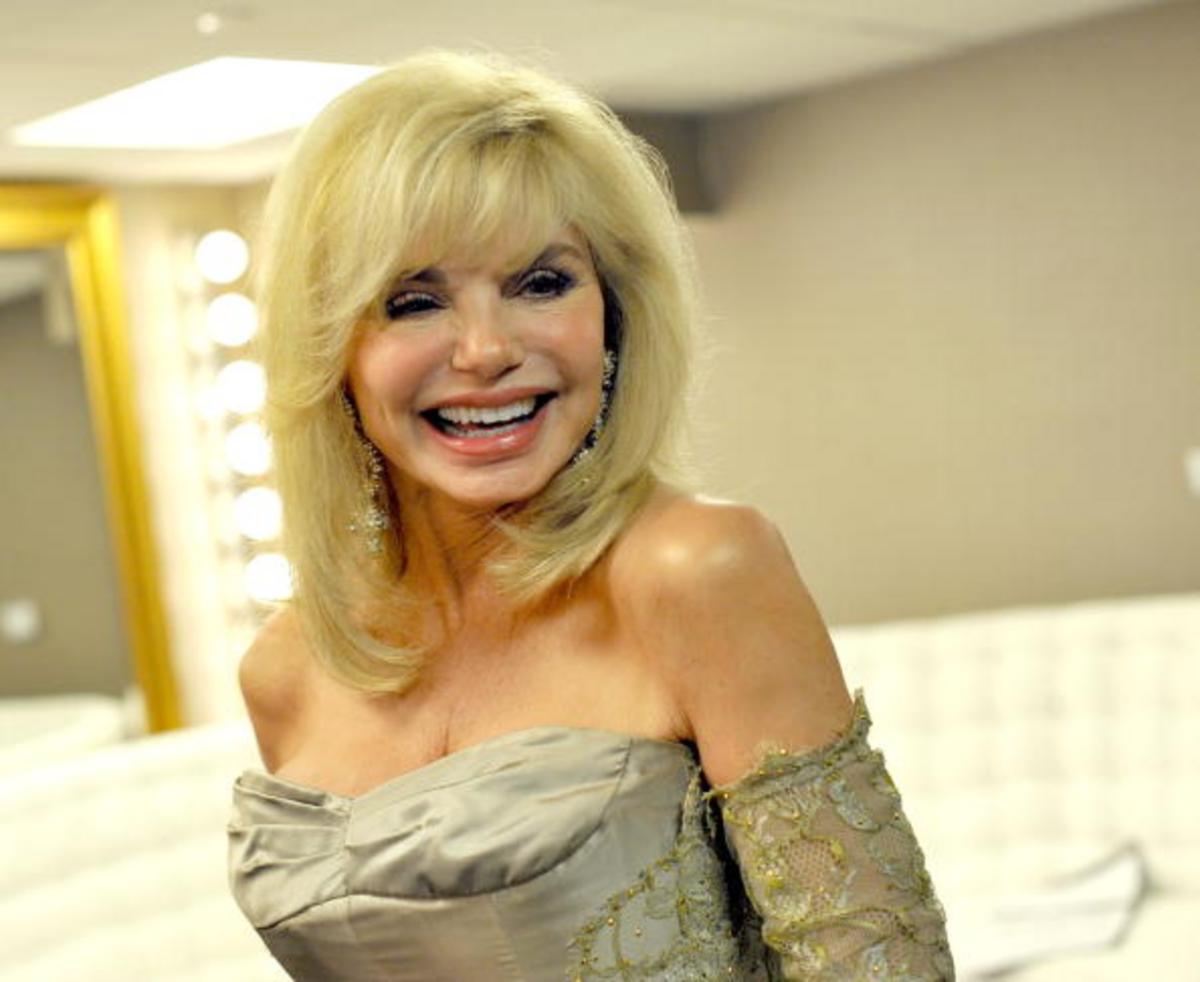 32. Mental giant:
BRAIN
. If only the scarecrow had one.
35. Like gloomy skies:
GRAY
.
37. Garr of "Tootsie":
TERI
.
38. Cotton thread:
LISLE
.
39. In need of a towel:
WET
. I believe someone may have tossed a WET TOWEL over my Vikings to start the season.
40. Blue eyes, e.g.:
TRAIT
.
41. Italian sparkling wine:
ASTI
. Martini and Rossi, I am not a fan of wine.
42. Dolts:
OAFS
. Minnesota Vikings??
43. Get a new tenant for:
RE-LET
. Sadly, many are facing homelessness at this time.
46. "So that's it!":
I SEE
. "I SEE," said the blind man, but he really didn't.
48. Oppressive ruler:
TYRANT
.
49. Grab with a toothpick:
STAB
.
50. Old ultrafast plane, briefly:
SST
. Super Sonic Transport. I guess the Concorde is no longer making the trip.
53. Popular search engine:
YAHOO
.
55. Light humor:
LEVITY
. I always try on this blog.
57. Colgate rival:
ORAL-B
.
62. Burnett with a namesake Golden Globe:
CAROL
. Born in 1933 and still kicking. My favorite was when Tim Conway called her Mrs. Wiggins.
63. Checklist component: ITEM.

64. Barn topper: VANE. Do farmers really need to know which way the wind is blowing?

65. At that place: THERE. "Hey THERE Georgy Girl". The Seekers.

66. Anklebones: TALI. "Connected to the shin bones"

67. Cogito-sum link: ERGO.

Down:

1. Blue Ribbon brewer: PABST. What'll you have ??

2. Lesser of two __: EVILS. ELVIS spelled wrong.

3. Planned 2020 Olympics city: TOKYO. Not any more, maybe 2021?

4. Oklahoma city NNW of Oklahoma City: ENID.

5. Ho Chi Minh City, formerly: SAIGON. Never been there, thankfully.


6. Museum display: ART. Or ART Carney of Jackie Gleason Fame.
7. Class cutup:
CLOWN
. I was accused of that, now I am just a blog CLOWN.
8. Last year's frosh:
SOPH
. Always disliked being called frosh. Junior and Senior was better.
9. Mystery award named for a British writer:
AGATHA
. Famous for Miss Marple.
11. Flier that sleeps upside-down:
BAT
. "Take me out to the Ballgame."
12. Reveal, to a poet:
OPE
.
13. Danson of TV:
TED
. Two months younger than I but he looks a lot older. "Where everybody knows your name." Cheers !!
18. Nary a soul:
NOT ONE
.
22. Needing a rubdown:
ACHY
. I have lots of over- the- counter rubs on my dresser. Nothing seems to work.
25. Domed Native American dwelling:
WIGWAM
. This is very sad, We have many Native Americans in Minneapolis who have lost their homes. They pitch their tents in a field just South of downtown Minneapolis. They are not WIGWAMS.
27. Make off with:
STEAL
.
28. Like a wolf's howl:
EERIE
. Remember Matt Wolfe in the U.S. Open? When he hit a great shot or made a long putt, the very small group of spectators would holler WOOO. I am not looking forward to watching him when crowds are admitted.
29. Singer Bonnie:
RAITT
.
31. Keep tabs on a tabby:
CAT-SIT
. Does it pay more than .35 per hour?
32. Leave the launching pad, with "off":
BLAST
.
33. Foolhardy:
RISKY
. It's a bit RISKY to play golf with some of the guys in my league. But no one hollers WOOO.
34. Up and about:
ASTIR
. "Not a creature was A STIRring, not even a mouse. Christmas is coming.
36. Slo-mo reviewer:
REF
. Otherwise known as UMP.
40. "Jeopardy!" host:
TREBEK
. I watch frequently. I usually manage to get a few right. TREBEK is a hero continuing to put in his time while battling cancer.
42. Sworn statement:
OATH
. "I cannot tell a lie".
45. Make possible:
ENABLE
. Eve's two kids - CAIN EN ABLE.
47. Italian sub meat:
SALAMI
. SALAMI, SALAMI, Baloney.
49. Not exactly, informally:
SORTA
.
50. Shankar's strings:
SITAR
.
51. Bitten by bees:
STUNG
. When I was a kid, I got STUNG several times. It really hurt me, but not as much as the bee got hurt when I took care of business.
52. Versatile blood donor:
TYPE O
. That would be me. I have donated a few times. When I was in the Army I got two days off for every pint.
54. "In memoriam" bio:
OBIT
.
56. "__ le roi!":
VIVE
.
57. Costume-buying mo.:
OCT
. Also a birthday month for Boomer.
58. Cheer word:
RAH
.
59. "All bets __ off":
ARE
.
61. Fish that swims backwards:
EEL
. How does one know it is swimming backwards. I cannot tell front from back on an eel.
Boomer

Notes from C.C.:
Abejo's wife Linda informed me that he was taken off the ventilator last night. She said he was shutting down and most likely not make it through the night even with support.
As we've learned from his regular posts over the years, he had a very active life. Always on the move. Always volunteering and giving. He donated blood for many years until cancer hit him. He actually had two donor cards. One for Chicago. One for Pennsylvania. That's how dedicated he was about whatever he did.
He also had such childlike curiosity. He noticed a MME DFRG license plate outside a restaurant on his way to the post office. He asked the driver what it meant and was told "Madame DeFarge". He then went inside the restaurant and located our own Madame DeFarge (Janice). Then we had this precious picture.
Brad, I'll miss your daily presence and fine reviews about our blogging team's "fine reviews".