Theme: "Walk Around the Block" - 6 words that can precede "walk" take a tour around a black square (block).

25. "But there is a silver lining ... ": ON THE BRIGHT S(IDE). Sidewalk.

43. Made a volatile situation worse: ADDED FUEL TO THE F(IRE). Firewalk.

62. Scramble to meet a deadline: (RAC)E AGAINST TIME. Racewalk.

76. "Deadliest Catch" catch: ALASKAN KING C(RAB). Crabwalk.

97. Egg-laying mammal: (DUC)K-BILLED PLATYPUS. Duckwalk.

116. Beethoven piano classic: (MOO)N LIGHT SONATA. Moonwalk.

OK I'll copy and paste what Will Shortz wrote
here:
"Meghan Morris is an appellate public defender in Denver, where she lives with her partner and twin kindergarteners. She got into crosswords at the University of North Carolina, where she did them in The Daily Tar Heel."
Congrats on your LAT debut, Meghan! Very creative and consistent theme. And entries and key words are symmetrically placed, this is not always the case with this type of theme.

Across:
1. Jury makeup: PEERS.

6. "Look after yourself": BE SAFE Always listen to Agnes!

12. Took steps: ACTED.

17. Good for farming: FERTILE.

19. Los __, New Mexico: ALAMOS.

20. Moan and groan: WHINE.

21. Nuclear power sources: REACTORS.

23. Some digital watches: CASIOS. I think I got first one in 1987. Quite a rage then.

24. Actress Sykes: WANDA. Do you think she's funny?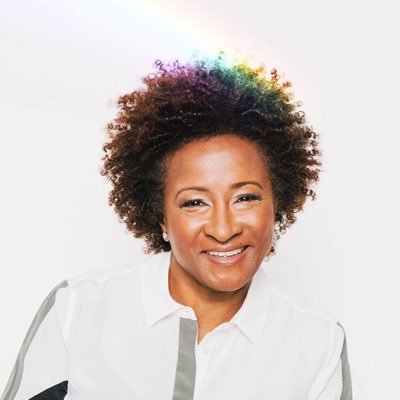 27. Uno y uno: DOS.
29. Tater: SPUD.

30. Child's pose, e.g.: ASANA. Ask sumdaze about anything yoga-related. Or running. Or swimming. She's just amazing, Vidwan!

31. Watched: EYED.

33. Graphics that typically have AK and HI as insets: US MAPS.

35. City with Heat and Hurricanes: MIAMI.

39. __ Fridays: TGI.

40. Jaded sort: CYNIC.

42. "Sorry, lassie": NAE.

48. Devotee of Jah: RASTA.

50. Perkins known as the "King of Rockabilly": CARL.

51. Apartment divs.: RMS.

52. Currency of 94-Across: EURO. 94. Continental gp.: THE EU.

53. Shakespearean king: LEAR.

55. Christina of "Yellowjackets": RICCI.

57. None: ZERO.

58. Splotchy garment: SMOCK.

61. Steeped drink: TEA. And 68. Pub pints: ALES.

70. Opener: INTRO.

72. Italian peak: ALP.

73. Unhittable serve: ACE.

74. Hunts, with "on": PREYS.

75. French silk: SOIE. Also 108. Pâté de __ gras: FOIE. 9. French pal: AMI. 66. "Vous êtes __": French map phrase: ICI.

81. Pool float filler: AIR. Guess what my sweet neighbor at 5507 told me last week when I told her about the relentless weed smell from the 5501 renters? She smokes marijuana also, my God! No wonder I can't even enjoy baths. The bathroom is just so weedy. My air filter was red for 2 hours yesterday morning. Some bad air probably comes from the 5505 pot user.

82. Immune system component: T CELL.

84. New York canal: ERIE.

85. Library IDs: ISBNS.

87. Pollen pouches: SACS.

89. Signify: MEAN.

90. Visual communication syst.: ASL.

92. Depose: OUST.

101. Guys: HES. And 67. Guys: MEN. 86. Laddie: BOYO.

102. Australian greetings: G-DAYS.

104. Big name in gourmet pasta sauce: RAO. Never used this. Good?

105. Old Testament prophet: HOSEA.

106. Twist in pain: WRITHE.

111. Say: UTTER.

113. Oscar-winning film set in Iran: ARGO.

114. Olympic figure skater Midori: ITO.

122. Monopoly payments: RENTS.

124. Sleeve band: ARMLET.

126. Obama campaign slogan: YES WE CAN.

127. Something special: TREAT.

128. "__ 8": Sandra Bullock heist film: OCEAN'S. Ensemble cast.

129. Most prized: DEAREST.

130. "Alas ... ": SADLY.

131. Two-wheel scooter: SEGWAY.

132. Long-legged wader: STORK.

Down:

1. Hammer end: PEEN.
2. Basic Latin verb: ERAT.

3. Laser cut, perhaps: ETCH.

4. Walgreens rival: RITE AID. Do you guys use arnica gel? I bought this a few years ago to help Boomer with his pain and bruises. Now I use it often. I hit my left hand so hard into the pool edge last week when I did the backstrokes.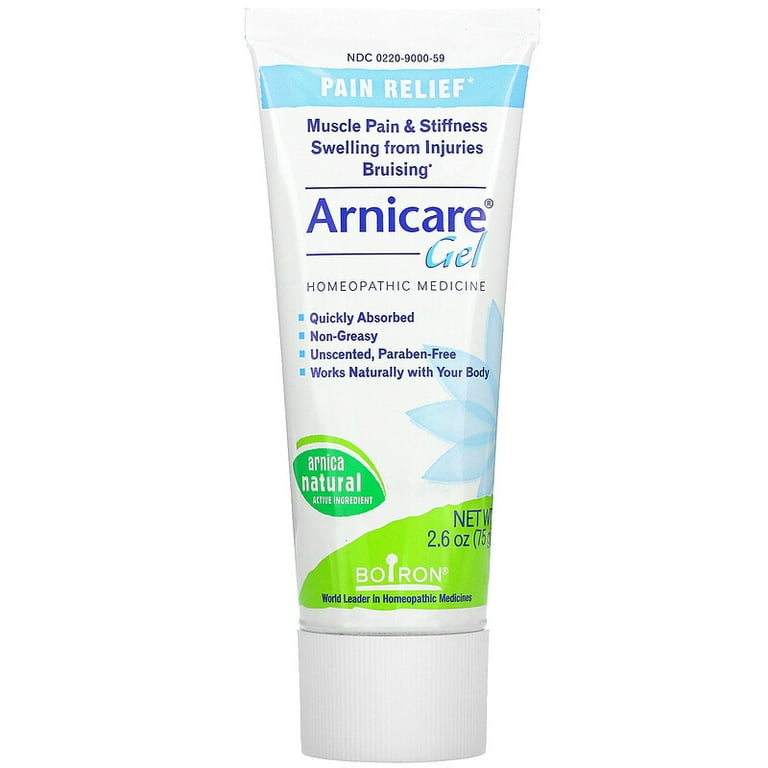 5. Ones who stay out of the pick-up game?: SLOBS. Nice clue.

6. "Goldberg Variations" composer: BACH.

7. Overjoy: ELATE.

8. Smart: SASSY.

10. Easter activity supply: FOOD DYE.

11. Petrol brand: ESSO.

12. "So cute!": AWW.

13. Abyss: CHASM.

14. Some disposable cookware: TIN PANS.

15. Get to, eventually: END UP AT.

16. Body of water that's nearly 10 times saltier than the ocean: DEAD SEA.

17. To and __: FRO.

18. Typo discovered after printing: ERRATUM.

22. Gets a little too close to a flame: SINGES.

26. "Birds of Prey" comic book writer Simone: GAIL. Learning moment for me.

28. __ generis: SUI.

32. Bounce back: ECHO.

34. "Beat it!": SCRAM.

35. Laptop choice: MAC. 74. 35-Down alternatives: PCS. 119. Big name in 74-Down: ACER.

36. "That's too scary for me": I DARE NOT. I asked David a while ago what his biggest fear was. He said "trapped in the cloud".

37. Balkans border: ADRIATIC.

38. Sporty Spice of the Spice Girls: MEL C.

41. Saints' org.: NFL.

44. Cold, in Cancún: FRIA.

45. High schooler, usually: TEEN.

46. Yours and mine: OURS.

47. Jog: TROT.

49. Loud, as a crowd: AROAR.

54. -speak: ESE.

56. Corp. head: CEO.

57. Compresses, in a way: ZIPS.

59. Post-spill operations: CLEAN-UPS.

60. Debate focus: KEY ISSUE.

61. Poetic contraction: TIS.

63. Lass: GAL.

64. In the manner of: ALA.

65. Opinion: TAKE.

69. Former union member: Abbr.: SSR.

71. Actress Witherspoon: REESE.

76. Wine bottle abbr.: ALC. OK, alcohol.

77. Nautical spine: KEEL.

78. North __ Sea: Kazakh lake: ARAL. I only know Aral Sea.

79. Sudoku digit: NINE.

80. __ monster: GILA.

83. Chuckle: LAUGH.

88. Reggae kin: SKA.

89. Japanese soup: MISO. Yellowrocks has mentioned this a few times. Miso is the paste. You want "miso soup", misoshiru, never "miso" alone for the soup. But we're in America.

90. Disinterest: APATHY.

91. Like some spoons: SLOTTED.

93. Airport safety org.: TSA.

94. Stymies: THWARTS.

95. Venezuelan designer Carolina: HERRERA. I have the full set of these bags she made for Target ages ago. Very pretty. Guess what I put inside?

96. Approved, as a PDF contract: E-SIGNED.
98. Using coercion: BY FORCE.

99. Pharmacy purchase: DRUG.

100. Attempt to hit: THROW AT.

103. Agnus __: DEI.

107. Add up to: TOTAL.

109. Spouse's sibling, e.g.: IN-LAW. My sister-in-law Connie has been amazing. We've been very close after she moved back to Minneapolis last December.

C.C. & Connie, Vegas, 2019

110. Justice Kagan: ELENA.

112. Swiss borders?: ESSES. Swiss.

115. Art community in New Mexico: TAOS.

117. Teeny: ITSY.

118. Wolfe of "Death of a Doxy": NERO.

120. Chore: TASK.

121. Wee worker: ANT.

123. Pigpen: STY.

125. The White Stripes drummer White: MEG.
Alright, here's my flawed freestyle. I did not expect swimming to be so hard when I jumped into the water back in June. I still only feel comfortable breathing from one side. I'm right-handed, somehow I kick harder on my left leg. Those are the flutter kicks, D-Otto!