Theme:
It's all about space
. But what about time, I wonder? What would Einstein say? Actually, that's misleading. Today's theme goes off to a different dimension - or at least in a different direction.
No double meanings in today's straight forward, sideways and up and down theme. Simply the grid-spanning titles of three 3-D movies. No - that's not quite right, either. As we are about to see, it's the
THREE
D
titles of three movies.
So, first the unifier. 63 A. Like some movies ... literally including 17-, 37- and 56-Across :
THREE
D
. Usually, this designation indicates that the movie is presented in
THREE
D
imensional format, where interesting or frightening objects seem to jump out of the screen at you. But here, it's reconsidered to mean movies with the letter
D
appearing
THREE
times in the title.
17 A. 1986 movie set partly in the Australian Outback :
CROCO
D
ILE
D
UN
D
EE
. As near as I can tell, this movie was only released in TWO D flat screen format. And as near as I can recall, it's a movie about a knife.
37 A. 1988 movie set in a Southern California high school :

STAN

D

AN

D

D

ELIVER

. About a math teacher who inspired a tough group of drop-out prone kids to excel in calculus. Originally released in 2D, it was re-released in 3D in 2012.
56 A. 1996 movie set in Nevada's Area 51 :
IN
D
EPEN
D
ENCE
D
AY
. A seemingly invincible alien force attacks earth on July 2nd. The scrappy earthlings - specifically Americans - figure out a way to win, a mere 2 days later. A
THREE D
rerelease was planned in 2012, but cancelled.
Hi gang, JazzBumpa here to explore what goes along with this solid [see what I did there?] theme. Let's dig in.
1. Way back when : AGES AGO. Back in my 'ute.
8. __ top : PAJAMA. Sleep wear.
14. Winnipeg's province : MANITOBA. in western Canada.
16. Doubleheader half : OPENER. In baseball, the first game of two scheduled on the same day, by the same two teams.
19. Shoe parts : INSTEPS. For each shoe, the part that covers the INSTEP of the foot - the raised area along the top between the toes and the ankle.
20. Loch with a legend : NESS. A murky lake in Scotland
21. One-named singer : ADELE.


24. Biol. or ecol. : SCI. Biology and ecology are sciences.
25. Under attack : BESET. From Old English, meaning surrounded.
26. Co-star of the 2015 film "Joy" : DENIRO. Robert
28. Boot attachment : SPUR.


30. "Bridge of Spies" actor Alan : ALDA.
31. Onion rings are fried in it : HOT OIL.
34. Worldwide economic org. : IMF.

I

nternational

M

onetary

F

und.
40. Tam or trilby : HAT. A trilby is not quite a fedora.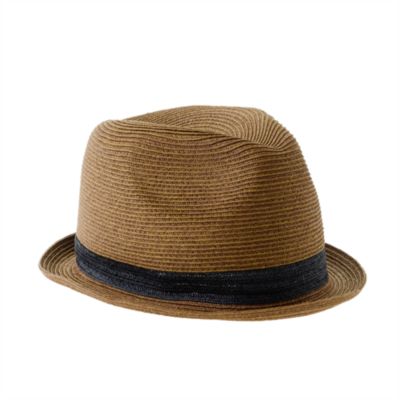 41. Pencil tip : ERASER. True enough - there is a tip at both ends.
42. Time in ads : NITE. "Night" to the literate.
43. FBI agent : G-MAN. Government agent.
44. __ of influence : SPHERE. Also, a round item in THREE D.
46. Start of el año : ENERO. January begins the year in Spain, and other countries that use its language.
49. Record players, briefly : DJs.

D

isc

J

ockeys - people who play records, not machines.
52. Improve a lawn : RESOD.
53. Roman baker's dozen? : XIII. Roman numeral.
54. More sudsy : SOAPIER.
61. Nicks on many albums : STEVIE. Certain singer, not physical damage. At the edge of 70, I still love this song.


62. 1967 Temptations hit : ALL I NEED. After a moment of weakness.


64. Wine competition attendees : TASTERS.
Down:
1. "Better Call Saul" network : AMC.

A

merican

M

ovie

C

lassics
2. Long-nosed fish : GAR. This fish is native to the eastern U. S., Central America, and the Caribbean islands. It's skin is so tough that early American farmers covered their plows in gar skin. Native Americans used gar scales as arrowheads.
3. "Microsoft sound" composer : ENO. Brian, a pioneer in ambient music, and collaborator with many recording artists, including David Bowie, Talking Heads, U2 and Coldplay.
4. Like cannoli : SICILIAN. Cannoli are desert tubes of fried pastry dough filled with a sweet creamy blend containing ricotta cheese.
5. One making amends : ATONER. Awkward word, though.
6. Mars and Venus : GODS. God of war, Goddess of love. Strange bedfellows.
7. Bios are often part of them : OBITS. Shortened biographies and obituaries.
8. Vanilla containers : PODS. Beans on the plant.
9. "The Simpsons" shopkeeper : APU.
10. Star of E! network's "I Am Cait" : JENNER. Is [s]he trans-jennered?
11. Machu Picchu's range : ANDES.
12. Attorney general under Reagan : MEESE. Edwin
13. "Give it __" : A REST. Stop it, already.
15. Novelist Waugh : ALEC. (1898-1981) Prolific author.
18. Single show : EPISODE. Weekly installment of TV series program.
21. Cookbook measuring words : A DASH. Of salt or a spice.
22. Fourth of 24 : DELTA. Letter of the Greek alphabet,
Δ
δ
.
23. Run until : END AT. Terminal date.
25. Calf father : BULL. Barnyard parentage.
27. Tara family name : O'HARA. From Gone With the Wind.
29. Harborside strolling spots : PIERS. Structures extending from the shoreline into the water. Here's the pier and lighthouse at Petoskey, MI on a stormy day in Oct. 2014. The lack of strollers is notable.
32. Without end : ON AND ON.
33. NFL scores : TDS.

T

ouch

D

owns.
34. Green climbers : IVIES. Vines famous for climbing the walls of university buildings.
35. D.C. underground : METRO. Commuter train system.
36. Set loose : FREED.
38. Sample in a product pitch : DEMO.
39. Hard-wired : INHERENT. This means existing in something as an essential part of its nature. I get it, but it's a very strange way of putting it.
43. Mourn : GRIEVE. Feel great distress, as from a loss.
45. Summary : PRECIS. As of a speech or written work. New word for me.
46. Have a place in the world : EXIST.
47. Critical inning : NINTH. Baseball. The NINTH is usually the final inning, and the last chance for a team to score the winning run.
48. Down for a pillow : EIDER. Duck feathers.
50. Actress __ Pinkett Smith : JADA.
51. Competed in a British bee : SPELT. "Spelled" spelt as they do it across the pond.
54. Flower starter : SEED. The beginning of a plant.
55. At Hollywood and Vine, for short : IN L. A. On a certain street corner in the Hollywood district of Los Angeles. It became famous almost 90 years ago for the concentration of radio and movie related businesses in the area.
57. Crusty dessert : PIE. Often, but not always, fruit filled.
58. Fourth of 26 : DEE. English language alphabet, and a clecho.
59. __ Lingus : AER.

Israeli

Irish airline. [My gaffe of the day]
60. Cloth meas. : YDS. Yards - measure of length, or square yards, measure of area.
That brings to a close today's EPISODE. Hope you enjoyed the excursion. See also, C. C.'s interview with Todd Gross, also posted today.
Cool regards!
JzB