Theme: Chill! It's Labor Day! times three (like a three-day weekend).
17A. "Chill! It's Labor Day!": "SIT BACK AND RELAX!"
38A. "Chill! It's Labor Day!": "LET YOUR HAIR DOWN!"
61A. "Chill! It's Labor Day!": "DON'T LIFT A FINGER!"
Argyle here; some of us have to work. John sent us this note:
"No pics this time. How on earth did I manage to make a puzzle with no critters in it?!
Sometimes people ask, "How long does it take to make a puzzle?" I submitted another version of this in 2013 but Rich rejected one of the 15's and it took two years for me to find a replacement. It was supposed to run last year but there was a conflict with an August puzzle that had a similar entry in an unrelated context so it got bumped to this year. So the answer is, "Sometimes, four years!"
Across:
1. Jam holder: JAR
4. Nike logo: SWOOSH
10. H.S. junior's exam: PSAT. (Preliminary Scholastic Aptitude Test)
14. "__ Beso (That Kiss!)": Paul Anka song: ESO
15. Stephen King's telekinetic high schooler: CARRIE. Sissy Spacek received a nomination for Best Actress but lost to Faye Dunaway(Network).
16. Short car trip: RIDE
20. Open, as a Chablis: UNCORK. "Chill! It's Labor Day!"
21. Toy block brand: LEGO
22. NYC airport on Flushing Bay: LGA. (LaGuardia Airport)
23. Gas for signs: NEON
25. "Actually, you're right": "WELL, YES"
27. Oared: ROWED
30. More than zero: ANY
32. Trail behind: LAG
33. Señora Perón: EVA
34. River, in Mexico: RIO
35. Kick out of office, as a dictator: DEPOSE
42. Early ball game score: ONE-ONE
43. "... at the __ ball game!": song lyric: OLD
44. Speak: SAY
45. Coax (out), as a genie: RUB
46. Letters in a certain bachelor's ad: SWM. [Single White Male]
47. "Bye!": "SEE YA!"
49. Unanalyzed info: RAW DATA
52. Came home in a cloud of dust: SLID
54. Inventor Whitney: ELI
55. Hawkeyes' home: IOWA
57. Historic cold period: ICE AGE
64. "Young Frankenstein" seductress: INGA
65. Big name in little trains: LIONEL
66. Prefix with verse: UNI
67. Yappy dog, e.g.: PEST
68. Holy female fig. in a Renaissance painting: ST. MARY
69. Lumberjack's tool: AXE
Down:
1. Son of God, in a Bach cantata title:
JESU
. Cantata: a medium-length narrative piece of music for voices with instrumental accompaniment, typically with solos, chorus, and orchestra. Bach - Cantate BWV 41 -
Jesu, nun sei gepreiset
,
Full Length
(27:36)
2. B __ bravo: AS IN
3. Campus mil. unit: ROTC. (Reserve Officers' Training Corps)
4. Chicken or cowed: SCARED
5. Ridiculously silly: WACKO. (tsk, tsk) 11D. Foolish one: SILLY GOOSE
6. Mork's planet: ORK. Now that was silly.
7. Like a dental exam: ORAL
8. Stringy, as meat: SINEWY
9. Row of foundation bushes: HEDGE
10. Antonym of post-: PRE
12. "Better a witty fool, than a foolish wit," e.g.: ADAGE
13. Lone Star State: TEXAS
18. Leftover for Fido: BONE
19. Painting gadget: ROLLER
24. Former Neet rival: NAIR. (depilatory lotions)
26. SoCal cop force: LAPD. (Los Angeles Police Department)
27. Move, in realty ads: RELO. (relocate)
28. Roast roaster: OVEN
29. Student swimmer's aid: WATER WINGS. Good or bad?
31. "Ain't happenin'!": "NO HOW!"
34. Feel regret over: RUE
35. "The butler __ it": DID
36. Persuade: SWAY
37. Irish New Age songwriter: ENYA
39. "__ be surprised": YOU'D. (You would)
40. One way for a jailed suspect to get out: ON BAIL
41. Aid to the poor: ALMS
46. Considered appropriate: SAW FIT
47. Italy's largest island: SICILY.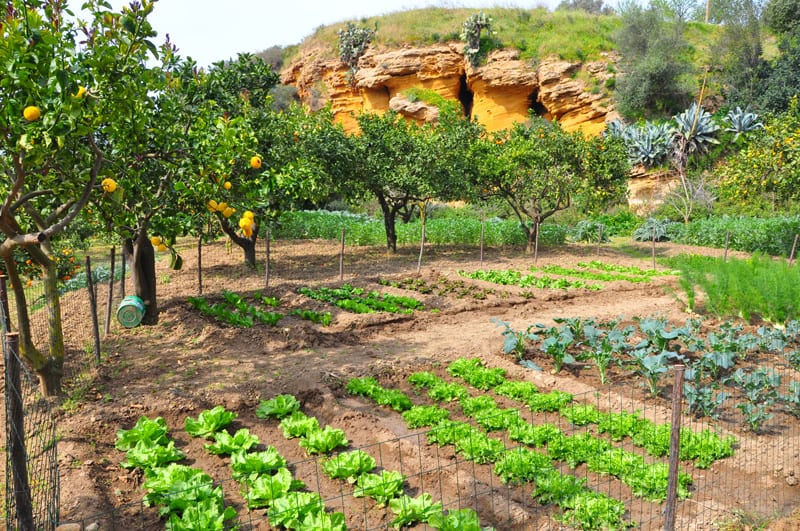 (Valley of the Temples, Sicily)
48. Biblical garden: EDEN
49. Immerse in salsa again, as a chip (only do this if you're 50-Down!): REDIP. "Don't be a George." "Chill! It's Labor Day!"
50. By oneself: ALONE
51. Works hard: TOILS
53. One devoted to a single profession: LIFER
56. Itty-bitty bit: ATOM
58. 34-Across filler: AGUA
59. Group after boomers: GEN X
60. Spooky-sounding lake: ERIE
62. Tit for __: TAT
63. Santa __, California: ANA
Argyle