Theme: Seeing Double - Heteronyms, the last word and the last syllable of the preceding word are spelled the same but sound different.
17A. Devotee of singer Gloria:
ESTE
FAN
FAN
24A. Precise price:
ACCU
RATE
RATE
39A. Mata Hari story, e.g.:
FEMME FA
TALE
TALE
51A. Garden purchase from a Lowe's rival:
HOME DE
POT
POT
63A. According to the U.S. Census Bureau, it's 63 for retirement:
AVER
AGE
AGE
Argyle here. No reveal and five entries yet still an easy Monday.
Across:
1. Knight's "shining" protection: ARMOR
6. Elegant: POSH
10. WWII servicewomen: WACs. (Women's Army Corps)
14. Car body style: COUPE. 45D. Family car: SEDAN
15. Mennen shaving lotion: AFTA
16. Get one's ducks in __: A ROW
19. Heavy book: TOME
20. Buck or doe: DEER
21. Beluga yield: ROE. The Beluga sturgeon, not Beluga whale.
22. Viewed to be: DEEMED
27. Mineral springs: SPA
30. Believer's suffix: IST
31. Five-time Wimbledon champ Bjorn: BORG. "Resistance is futile."
32. Portion out: ALLOT
34. "Westworld" network: HBO. (Home Box Office)
35. Bon Ami alternative: AJAX
43. Simplicity: EASE
44. The "I" in TGIF: IT'S
46. Disney's "__ & Stitch": LILO. (2002)
48. Above-the-street trains: ELs
50. Chapter in history: ERA
56. Truck capacity: ONE TON
57. Coffee order: Abbr.: REG. (regular) Does that mean with cream and sugar to you?
58. Image to click on: ICON
62. Gadget's rank: Abbr.: INSP. (Inspector) Animated TV series.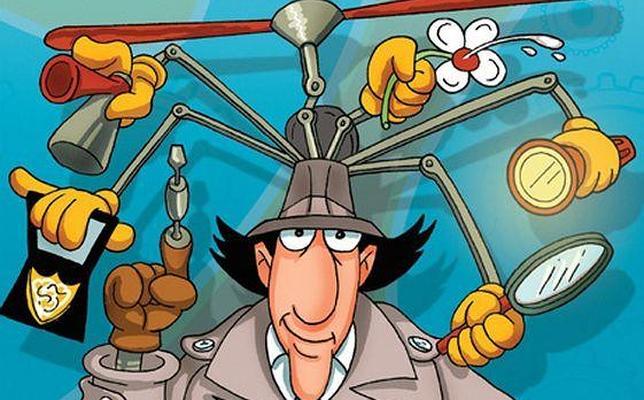 66. Slugger Sammy: SOSA. Baseball.
67. Earth orbiter: MOON
68. Wafer brand: NILLA by Nabisco.
69. Jacob or Esau: TWIN
70. Choice word: ELSE
71. Not reached, as a goal: UNMET. Like most fund drives, right down to the wire.
Down:
1. Scored 100 on: ACED
2. Went up: ROSE
3. Sound-off button: MUTE
4. Wagner work: OPERA
5. Striped-shirt wearer: REF
6. Happen as expected: PAN OUT
7. Buyer's proposal: OFFER
8. BART stop: STA. (Bay Area Rapid Transit)
9. Hammer or screwdriver: HAND TOOL
10. Nixon Era scandal: WATERGATE
11. Pleasing smell: AROMA
12. Tailed celestial body: COMET
13. 31-Across, by birth: SWEDE. "Resistance is futile."
18. Rainbow shapes: ARCs
23. Poetic "always": E'ER
25. Credit in a footnote: CITE
26. "Dancing Queen" group: ABBA
27. Place for valuables: SAFE
28. Not guilty, for one: PLEA
29. Gift for the poor: ALMS
33. Skillet for folded egg dishes: OMELET PAN
34. Growth chart nos.: HTs. (height)
36. Green stone: JADE
37. Banned apple spray: ALAR
38. TV warrior princess: XENA
40. It's often followed by .pdf: FILE NAME
41. On the summit of: ATOP
42. Old U.S. gas brand: ESSO
47. Swearing-in words: I DO
48. Timeless, in verse: ETERNE
49. Women's links gp.: LPGA.(Ladies Professional Golf Association)
51. Lift up: HOIST
52. Televised as we speak: ON NOW
53. Soccer great Lionel: MESSI. I still haven't learned his name.
54. Black-and-white cookies: OREOs
55. Marketing gimmick: TIE-IN
59. Period "before the storm": CALM
60. Look at lasciviously: OGLE
61. Without ice, at the bar: NEAT
64. TV loud-soft control: Abbr.: VOL. (volume)
65. Bearded antelope: GNU. Available in the gift shop.
Argyle