THEME -
HEARTS and FLOWERS
for
VALENTINE'S DAY
.
Our theme song.
Wow - that's horrible. Moving right along, here are our theme entries. The first words of each horizontal three-word entry build up to today's pressing question.
19 A. Has no chance of working :
WILL
NEVER FLY
. Won't get off the ground.
23 A. "This is a sure bet" :
YOU
CANT LOSE
. If it's too good to be true . . .
42 A. "Hold on a sec" :
BE
RIGHT BACK
. Don't wait up for me.
48 A. 2000s sitcom starring Jason Lee :
MY
NAME IS EARL
. Grifting bully wins the lottery and has an epiphany, then decides to use his new unearned wealth to right all the wrongs of his life. Never watched it.
Today's quasi-unifier completes the idea. 20 D. End of a question begun by part of 19-, 23-, 42- and 48-Across :
VALENTINE
. You can read about the eponymous saint
here
.
Putting it all together:
WILL YOU BE MY VALENTINE?
. Of course I will, I love you all.
Found these gems on Face Book.
Hi gang, Jazzbumpa on duty. I didn't bring you any chocolates, but let's see what other lovely delights we can uncover.
Across
1. Drive-thru device :
ATM
.
A
utomatic
T
eller
M
achine for banking from your driver's seat.
4. Org. people line up for? :
TSA
.
T
ransportation
S
ecurity
A
dministration. I used to love air travel. This is one more reason not to.
7. Sell under false pretenses :
PALM OFF
. I had PASS OFF, which slowed me down a bit.
14. Tries to scam online :
PHISHES
. Uses fraudulent e-mail to get people to reveal personal information, like pass words or credit card numbers.
16. South Pacific region :
OCEANIA
. A collective name for the many scattered islands in the Pacific Ocean, north and south of the equator, plus Australia.
17. Good thing to break gently :
BAD NEWS
. Otherwise, you're breaking bad, badly.
18. Bought time :
STALLED
. Dragged one's feet.
21. "__ Lisa" :
MONA
. Famous painting, and a chance for some better music.
22. Golf's "Big Easy" :
ELS
. South African golfer Theodore Ernest [Ernie] b.1969, with 19 PGA wins, 28 European Tour wins, and dozens of other trophies.
28. "Halt and Catch Fire" network :
AMC
. TV network formerly known as
A
merican
M
ovie
C
lassics. The named program was a fictional drama series about the early days of personal computing and the growth of the world wide web.
31. Writers Patchett and Brashares :
ANNS
. I'm currently reading
Lords and Ladies
, [without having read the necesssarry prequels, and it's till working out OK] and misread Patchett as Pratchett. But TERRY doesn't fit. Ms Patchett [b 1963] is an American writer of magazine articles, short stories and novels. Her novel
Bel Canto
won the PEN/Faulkner award in 2002. Ms Brashares [b 1967] is an American writer of YA fiction, best know for her novel
The Sisterhood of the Traveling Pants
.
32. Korea setting :
EAST ASIA
. With whom we have not always been at war.
34. Rhodes of Rhodesia fame :
CECIL
John Rhodes [1853-1902]. Without spending more time than I was willing to, I couldn't verify that he was the eponym for Rhodesia, but I'll still make that intuitive leap. His Wikipedia entry says he was a mining magnate, businessman and staunch believer in British imperialism, which I take to mean he was also a virulent racist and exploiter.
36. "__-Man": superhero film :
ANT
. The IMDB entry for this movie says, "Armed with a super-suit with the astonishing ability to shrink in scale but increase in strength, cat burglar Scott Lang must embrace his inner hero and help his mentor, Dr. Hank Pym, plan and pull off a heist that will save the world."
37. Longtime SeaWorld star :
SHAMU
. The killer whale.
38. Four-legged collar wearer :
HOUSE PET
. Cat or dog, most of the time.
40. Indigo plant :
ANIL
. Indigofera suffruticosa, is a flowering plant of the pea family native to tropical and subtropical Americas. It is a source of indigo dye.
41. Rubble-making stuff :
TNT
.
T
ri
N
itro
T
oluene. Originally used as a yellow dye, it is now best known as an explosive. Since it is rather difficult to detonate, it has relatively safe handling properties.
46. Storybook crone :
HAG
. Witch.
47. Close at hand :
NEAR
.
53. "God willing!" :
I HOPE SO
. Wishful thinking.
55. "We've heard enough" :
SPARE US
. T M I.
57. Accumulates :
PILES UP
. I had AMASSES, leading to more difficulty.
58. Cautious bettors :
HEDGERS
.
Here
is how they do it.
59. Mailer's need :
ADDRESS
. Only if you want it to arrive.
60. Many promos :
ADS
.
61. Spot for family game night :
DEN
. AKA, family room.
Down
1. Manhunt letters :
APB
.
A
ll
P
oints
B
ulletin. A broadcast to law enforcement agencies to be on the look out for a certain dangerous or missing person.
2. Winter warm spell :
THAW
. We had two or three last week, with snow storms in between.
3. Skirt style :
MIDI
. I had MINI first. More wishful thinking, I suppose. Then MAXI 'cuz i go to extremes.
4. Title role for Geena :
THELMA
. Along with Susan as Louise. Iconic feminist story with a Greek tragedy finale.
5. Attached, as a button :
SEWN ON
. Holding on by a threat
6. Give the go-ahead :
ASSENT
.
7. Something struck by a model? :
POSE
.
8. One in a cast :
ACTRESS
. I believe ACTOR is now the preferred non-gender-specific term.
9. Circulars :
LEAFLETS
. Things that are circulated, not things that are shaped round.
10. Store collections :
MALLS
. Nice misdirection. Collections of stores rather than collections of things in stores.
11. The Beach Boys' "God __ Knows" :
ONLY
. I never knew this was title.
12. Quaint "For shame!" :
FIE
. Expression of outrage or disgust.
13. Fidget spinners, apparently :
FAD
. Short-lived enthusiasm for some thing that generally doen't deserve it.
15. Kate McKinnon is in its ensemble, briefly :
SNL
.
S
aturday
N
ight
L
ive. Common X-word TV entry.
23. Regatta entry :
YACHT
. A recreational boat in a race. The word YACHT derives from the Dutch word for "hunt." Originally it meant a fast sailing ship used to hunt down pirates and other aquatic miscreants.
24. Diamond situation after a leadoff double :
ONE ON
. One base runner in baseball. Why a double and not a single, triple, walk, or batter hit by pitch?
25. Full-length, as a film :
UNCUT
. Unabridged.
26. Several CBS dramas :
CSIs
. Crime Scene Investigation - a franchise of CBS crime dramas involving procedural forensics in evidence gathering and crime solving. Never watched any of them.
27. Bread grain :
OAT
. Not just for horses.
28. Yoga pose :
ASANA
. Didn't we already have a POSE?!? An ASANA is a seated posture, or other yoga position.
29. Make like :
MIMIC
. Act in the manner of, aka a la.
30. Sink sealant :
CAULK
. A waterproof sealant.
33. Captain described as a "grand, ungodly, god-like man" :
AHAB
. From Melville's classic Moby Dick.
35. Beirut natives :
LEBANESE
.
36. Bubbly prefix :
AER-
. [gurgle]
39. Winged steed of myth :
PEGASUS
.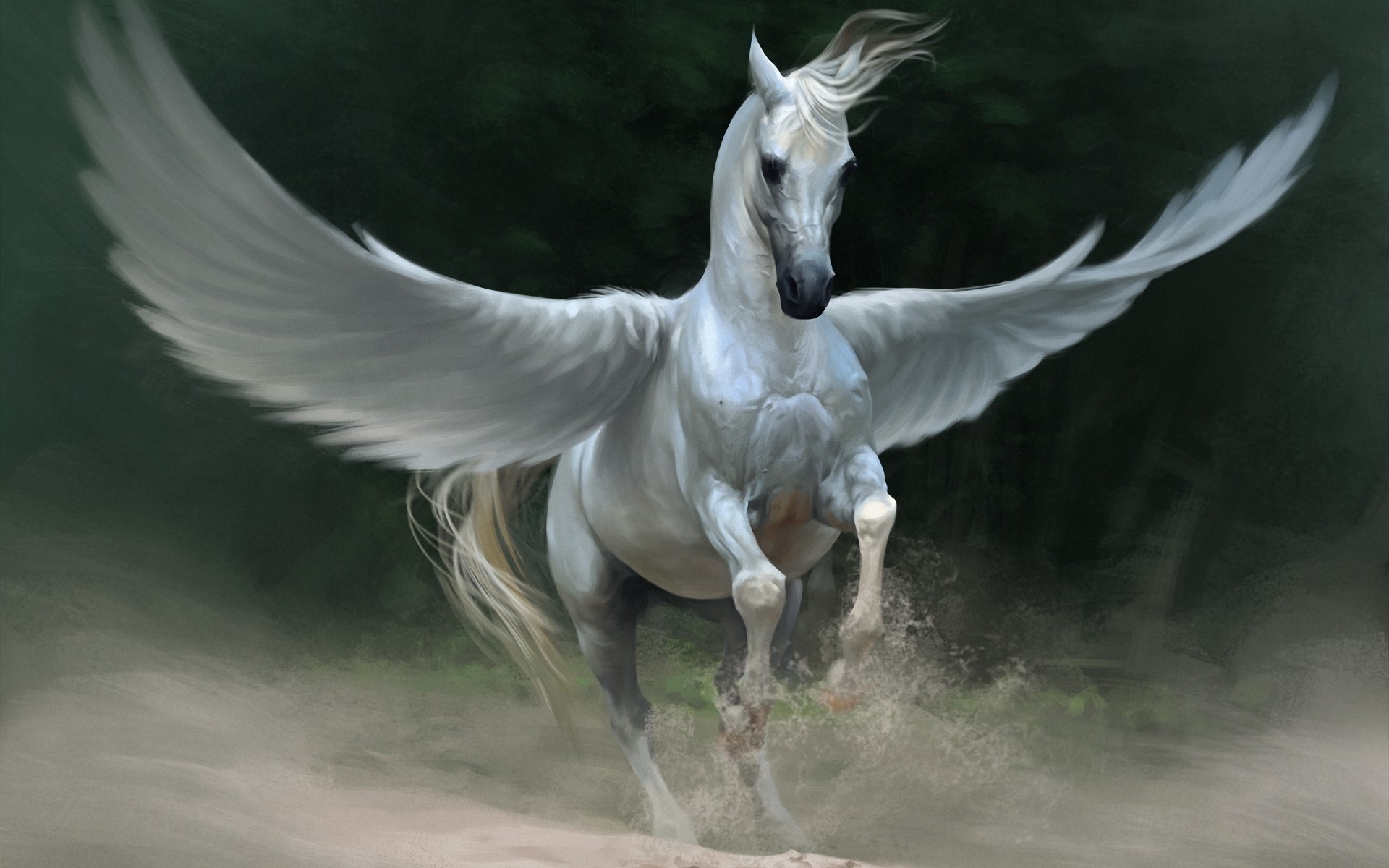 43. Performer with many fans? :
GEISHA
. Another misdirection.
44. Secured, as a gate :
HASPED
. Dating back to the Germanic origins of Old, English, a HASP is a perforated metal plate that fits over a metal loop that can then be secured with a lock. Its use as a verb is archaic.
45. Tire features :
TREADS
. The textured surfaces where the rubber meets the road.
46. Bouncing off the walls :
HYPER
. Over-excited or -active.
48. Shape :
MOLD
.
49. Hairdressing challenges :
MOPS
. Unruly locks. Maybe a HASP would help?
50. Uru. neighbor :
ARG
. Two So. Amer. Ctries.
51. Swamp thing :
REED
. Plant life.
52. Angler's fly, e.g. :
LURE
. A type of bait that attracts the targeted fish.
53. Pub letters :
IPA
.
I
ndia
P
ale
A
le. A high hop content brew, originally designed to be brewed in England and shipped to India. The hops stabilize the product in transit.
54. Squirreled away :
HID
.
56. Bank acct. info :
SSN
.
S
ocial
S
ecurity
N
umber. Guard it from the PHISHermen.
OK kids. That wraps up another Wednesday. And since it's Valentine's day, I'll close with this. Nā Pana 'Elua, in Hawiian means "The Two Heartbeats."