Theme: Go Lickety-split - Synonym themes.
17. Online site for making a will:
LEGAL
ZOOM
.
23. Ironic exclamation before an unsurprising announcement:
NEWS
FLASH
.
38. Fills (someone) in about the latest developments:
BRINGS UP TO
SPEED
.
47. All people, with "the":
HUMAN
RACE
.
59. Hollywood pre-award speculation:
OSCAR
BUZZ
.
Boomer here.
Greetings from Minnesota. Many states tend to brag about their annual State Fair, and Minnesota is no exception. The fair is huge and draws about 1.5 million visitors in the 11 day period ending on Labor Day. Most food items are served on a stick, ice cream, pronto pups, etc. Last year I saw a booth selling a large dill pickle on a stick for $6.00! The University of Minnesota has a building and they offer a number of free shirts and souvenirs. There are quite a few merchant displays with free giveaways. I am not interested in the fattest hog, or who grew a 4 pound green bean. But there is an art building where you may find a replica of Mount Rushmore made out of corn. C.C. and I ran into a huge parking shortage last year, topped by some bad travel advice at the Sun Country Airlines booth, so we probably will skip the fair this year. I am sure the politicians will be there though.
Across:
1. Chowder bit: CLAM. Interesting - this can be a direct to shut up.
5. Conversation: TALK. And this is to say whatever might be on your mind.
9. Chopped cabbage sides: SLAWS. My daily lunch salad.
14. Tree with needles: PINE. Plenty of these in Minnesota.
15. Mine, in Metz: A MOI.
16. Bounce off the wall: CAROM. I remember every house having a carom board when I was a kid. It was about 3 feet square and had four net pockets on each corner. The play included wooden rings and small cues to knock them around.
19. Wagner work: OPERA. I think he did some Beethoven stuff.
20. Not kidding: SERIOUS.
21. Wards (off): FENDS.
22. System of connected PCs: LAN. Stands for Local Area Network and is essential for multi location businesses.
26. __-di-dah: pretentious: LAH. Stands for Local Area Hogwash. (Thank you John Brennan)
28. Suffix with violin: IST.
30. "__ a Sin": Pet Shop Boys hit: IT'S. "To tell a lie"
31. Fashion's Versace: GIANNI.
33. __-pitch: SLO. Okay, I played Slow Pitch softball for years and we always spelled it with a W. But I will lend some crossword constructor latitude.
34. Coif for the prom: UPDO. Not in my Funk and Wagnalls.
41. Flat to change, in Chelsea: TYRE. I know Chelsea is in England, but I did not know that they don't know how to spell tire.
42. Attempt: TRY. If at first you don't succeed …..
43. Profited: GAINED. I depends what was gained. If you gained weight, do you call that a profit?
44. Some fridges: GES.
45. Coop layer: HEN. Chickens live in coops, I thought hens lived in hen houses.
46. Online chats, briefly: IMS. Instant Messages.
52. Airer of old quiz show reruns, for short: GSN. I won't watch "Family Feud", I hate Steve Harvey.
54. San Antonio mission: ALAMO. Hi Up Santa Anna, We're killing your soldiers below. So the rest of Texas will know …. And remember the Alamo.
55. Placate: APPEASE.
58. Doodle on the guitar: STRUM. Hee Haw
61. Get up: ARISE.
62. Summer weather word: HEAT. Miami NBA winter word.
63. Muffin spread: OLEO. Covered this in the past. When I was young, you could not buy yellow margarine in Wisconsin. Minnesota had it, but they also had it in plastic bags where you had to pop a button and squeeze to color it.
64. Stuns in an arrest: TASES.
65. Legend: MYTH.
66. Hawaiian root: TARO. C.C. makes taro cakes from time to time.
Down:
1. NCO below sgt.: CPL. NCO is a non commissioned officer. Corporal is the lowest ranked NCO.
2. False statements: LIES.
3. Thin spaghetti: ANGEL HAIR. My favorite kind of pasta.
4. Anne who teamed with Stiller: MEARA. Or Tiger Woods golf buddy Mark O'
5. Starbucks tea brand: TAZO.
6. Total up (to): AMOUNT. Trigger to Roy Rogers.
7. Running free: LOOSE.
8. "Lil'" rapper: KIM.
9. Pooh-poohs, with "at": SCOFFS.
10. Boutonniere site: LAPEL. I prefer a number of lapel pins. I can't spell Boutonniere.
11. Sports stadium: ARENA. I have a problem with this. I consider Stadiums outdoors and Arenas indoors. You can yell at me in the comments if I am wrong.
12. Lexicographer's love: WORDS.
13. Huge hit: SMASH. Joe Mauer had one on Friday night vs. Detroit.
18. Every cloud's silver feature?: LINING. I have heard this but I think an optimist made it up.
24. Go limp: WILT. I don't remember Mr. Chamberlain ever limping.
25. Moe or Curly, e.g.: STOOGE. Or Shemp or Larry
26. Rainbow flag letters: LGBT.
27. Well-ventilated: AIRY.
29. Anne Brontë, to Emily: SISTER.
32. Opposite of SSW: NNE. I always fill in these clues first
33. One of many in TV's "The Americans": SPY.
34. AP competitor: UPI. United Press International. Lately I have noticed that our local paper gets a lot of stories from the New York Times and the Washington Post. I can get them from MSNBC.
35. Florida, mostly: PENINSULA. And a huge one it is!
36. Consider to be: DEEM.
37. Pre-Kentucky Derby postings: ODDS. In 1973, Secretariat went off at 1.5 to 1. By the time he got to the Belmont Stakes he paid .10 to 1. But the track still made a ton of money because thousands bought a $2.00 bet ticket and kept it as a souvenir.
39. Heavenly bear: URSA. Ursa Major is the Big Bear. Ursa minor is the small bear.
40. Birth control activist Margaret: SANGER.
44. Pointy-hatted garden figures: GNOMES. I wonder if these will keep rabbits and squirrels away. Fake owls did not work for us.
45. Jazz music fan: HEPCAT.
47. Attacks: HAS AT. This is two words. Not a boss of a Mideastern country.
48. Michelob diet beer: ULTRA.
49. He broke Ruth's home run record:
MARIS
. Yes I remember. He broke the season record of 60. Hank Aaron broke the career record of 714. Then a few others broke the performance enhancement drug record in the nineties and 2000s.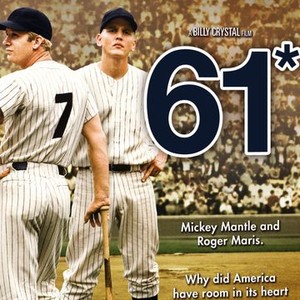 50. Get a guffaw from: AMUSE.
51. "... mighty __ has struck out": CASEY. There's no joy in Mudville.
53. Wooden shoe: SABOT. This is not the boss of a Mideastern country either.
56. Way in the woods: PATH.
57. Weizman of Israel: EZER.
59. Unit of resistance: OHM. I think gold has the least resistance to electric current, but it costs more than copper.
60. Animal house: ZOO. Someone told me it's all happening at the ____.
Boomer