Theme: "It's All in the Game Show" - Each theme answer sounds like a game show.
22A. [Bee home + Venus + heron kin]: HIVE GODDESS EGRET. I've Got A Secret.
39A. ["Star Trek" villain + mailed + light beam + take pains to avoid]: KHAN SENT RAY SHUN. Concentration.
52A. [Sass, in slang + inferno + turkey + Babe with a bat]: TUDE HELL DUD RUTH. To Tell The Truth.
76A [Legume + yank + pound sound + bee product]: PEA PULL ARF HONEY. People Are Funny.
93A. [Cutlet meat + statute + quartet + goatee site]: VEAL LAW FOUR CHIN. Wheel Of Fortune
114A. [Utter + cherish + old laundry detergent + harm]: SAY LOVE DUZ INJURY. Sale Of The Century.
Did you guys all get the theme?
Wow, I was at a total loss. Asked D-Otto, who spelled out each original game show for me. He thought I would have got 93A myself. Nope.
Across:
1. Roll of dough: WAD.
4. Covert agents: SPIES.
9. ||, on a remote: PAUSE.
14. Melt: THAW. The last patch of snow on our yard was finally gone on Friday.
18. Bar order: ALE.
19. Ain't right?: AREN'T. ARE for [Modern art?] often confuses some.
20. Beach wear: TRUNKS.
21. Pixar clownfish: NEMO.
25. Crime film genre: NOIR.
26. In the same place, in footnotes: IBIDEM.
27. State as fact: AVER.
28. Kitten's cry: MEW.
29. NFL ball carriers: RBS. Running backs.
30. E Street Band guitarist Lofgren: NILS.
31. Actor Davis: OSSIE.41. A few other grid-friendly names: Anderson of "WKRP in Cincinnati": LONI. 48. Ward on TV: SELA. 50. Lennon's love: ONO. 81. Wray of "King Kong": FAY. 90. "The Raven" writer: POE. 106. "Scream" star Campbell: NEVE. 108. "This Is India" novelist Santha Rama __: RAU. 112. Author Dinesen: ISAK.
33. Stereotypical shipwreck site: DESERT ISLE. Great fill.
37. City near Düsseldorf: ESSEN.
43. Take effect, as meds: ACT.
44. Binges: SPREES.
45. Org. funded by FICA: SSA.
51. Everyday article: THE.
57. Flavor: SAPOR. Not a word I use.
62. O.T. book after Amos: OBAD. Obadiah. Before Jonah.
63. They may be vacant: LOTS.
64. Furrow maker: HOE.
65. Run off to wed: ELOPE.
66. Harry Potter's forte: MAGIC. We normally don't have "Harry" on Sundays.
68. Junkyard dogs: CURS.
69. Benefit: SAKE.
70. Hardly bold: TIMID.
71. Gladiator's venue: ARENA. Do you think these gladiator shoes look cool?
72. Has too much, for short: ODS.
73. Aretha's queendom: SOUL.
74. Musical pitch: TONE.
75. Lazy __: SUSAN. Not our Hahtoolah, who's super efficient.
83. Anger: IRE. And 84. Angry: SORE.
85. Suffix with cannon: ADE.
86. Level between kingdom and class: PHYLUM.
91. What's expected: NORM.
99. Instrument with movable frets: SITAR.
103. Poker pros, say: CARD SHARPS. I call them SHARKS.
104. Snap course: EASY A.
107. Opposite of COD: PPD. Prepaid.
109. Raggedy dolls: ANNS.
110. Advanced: LOANED.
117. __ stick: POGO.
118. Climber's tool: ICE AXE.
119. Hit the road: LEAVE.
120. Itinerary abbr.: RTE.
121. Fed. power dept.: ENER.
122. "Napoleon Dynamite" sidekick Sánchez: PEDRO. Learning moment for me. The guy on the left.
123. Borders: EDGES.
124. Slalom segment: ESS.
Down:
1. Female surfer: WAHINE. What is a male surfer then?
2. Suspects' stories: ALIBIS.
3. New Jersey NHL team: DEVILS.
4. "Parsley, __, rosemary ... ": SAGE. I never knew how these herbs are related to the girl he still loves. But it sounds sweet. Do you have a herb garden, TTP?
5. Teaser: PROMO.
6. Mil. roadside hazard: IED.
7. Hyphen cousin: EN DASH.
8. Lydia's sugar substitute on "Breaking Bad": STEVIA. Boomer uses Equal.
9. __-op: PRE.
10. Enlarge: AUGMENT.
11. Turmoil: UNREST.
12. Kebab holder: SKEWER. Mine always have pineapple chunks. Do any of you make tacos al pastor at home?
13. Body shop fig.: EST.
14. Spike TV, once: TNN.
15. Flexible pronoun substitute: HE OR SHE.
16. 1929 title words following "Now he's gone, and we're through": AM I BLUE.
17. Deteriorates: WORSENS.
20. Original D&D co.: TSR. Dungeons & Dragons.
23. Ford flop: EDSEL.
24. Gone out with: SEEN.
32. Talent: SKILL. I'd like to be a handyman in my next life. Fixing others' leaking faucet. Install a grab bar. Solve others' little problems. Bring smiles to others.
33. Designer's concern: DECOR.
34. Itchy red area: RASH.
35. Work on galleys: TYPESET.
36. Neighbor of Syr.: ISR.
38. Quick snack: NOSH.
40. Smooths in woodshop: SANDS.
42. Maiden name preceder: NEE.
45. Plant pores: STOMAS. Wiki says this is a tomato leaf. Looks like freshly soaked and plumped-up wakame seaweed.
46. Outback automaker: SUBARU.
47. Sayings like "Haste makes waste": ADAGES.
49. Refer (to): ALLUDE.
50. Scoreboard count: OUTS.
51. What you used to be?: THEE. I used to be like this.
C.C., 1987
53. Minneapolis suburb: EDINA. Constructor Tom Pepper lives in Edina.
54. Backs, anatomically: DORSA.
55. Moving brand: U HAUL.
56. Stein's confidante: TOKLAS. Died in poverty.
58. 2006 Supreme Court appointee: ALITO.
59. Cal Poly city: POMONA.
60. Expressed a view: OPINED.
61. Flight named for its effect on fliers: RED EYE.
67. Flower-watering amounts: CANFULS.
68. Backup: COPY.
69. One and only fish?: SOLE. Cute.
73. More reliable: SURER.
77. Devout: PIOUS.
78. Opie portrayer Howard: RONNY.
79. To and __: FRO.
80. For the woman: HERS.
82. Asian nurse: AMAH. Popular term in Hong Kong. Lots of expats there hire amahs from Philippines, who speak good English and have low salary requirements. Locals are too expensive. You can see lots of amahs gathering every Sunday (Maids Day Off).
86. Material for drainage lines: PVC PIPE.
87. Adds and adds: HEAPS ON.
88. Golf hole measure: YARDAGE.
89. Honorary law deg.: LLD.
90. Well-liked: POPULAR. I finally tried these Trade Joe's shishito peppers. Very mild. You need fresh lemons.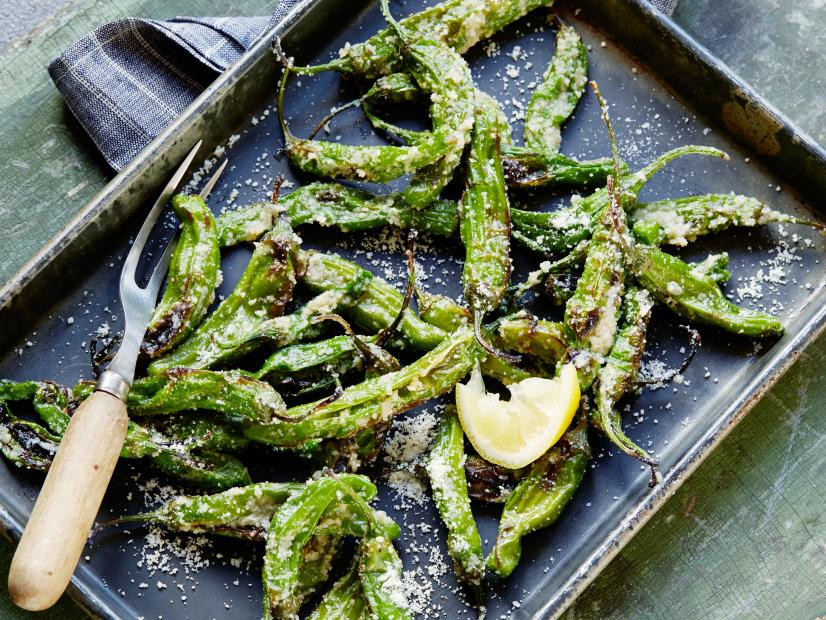 92. Rapper Nicki: MINAJ.
94. The Red Baron, e.g.: WAR ACE.
95. Unraveled: FRAYED.
96. Suffix with Pleisto-: CENE.
97. Take care of: HANDLE.
98. Put out, as a magazine: ISSUED.
100. Prof's security: TENURE.
101. Wards off: AVERTS.
102. Colors again, as hair: REDYES.
105. Still in the game: ALIVE.
109. Fifth in NYC, e.g.: AVE.
111. Till bills: ONES.
113. "MASH" setting: Abbr.: KOR.
114. Drink sampling: SIP. I'm enjoying this kombucha right now.
115. Kitchenware brand: OXO.
116. Zig partner: ZAG.

C.C.