Theme:
Corporate Takeover
- the theme entries are clued punningly as commercial operations:
16A. Place to get gifts?:
PRESENT COMPANY
. "Present company" seems tied to the word "excepted" in my mind. Anyone else?
24A. Place to get fireplace equipment?:
POKER DEALER.
Disney's "Toy Story 4" is in theaters shortly and apparently features the poker-playing dogs from the movie "Up".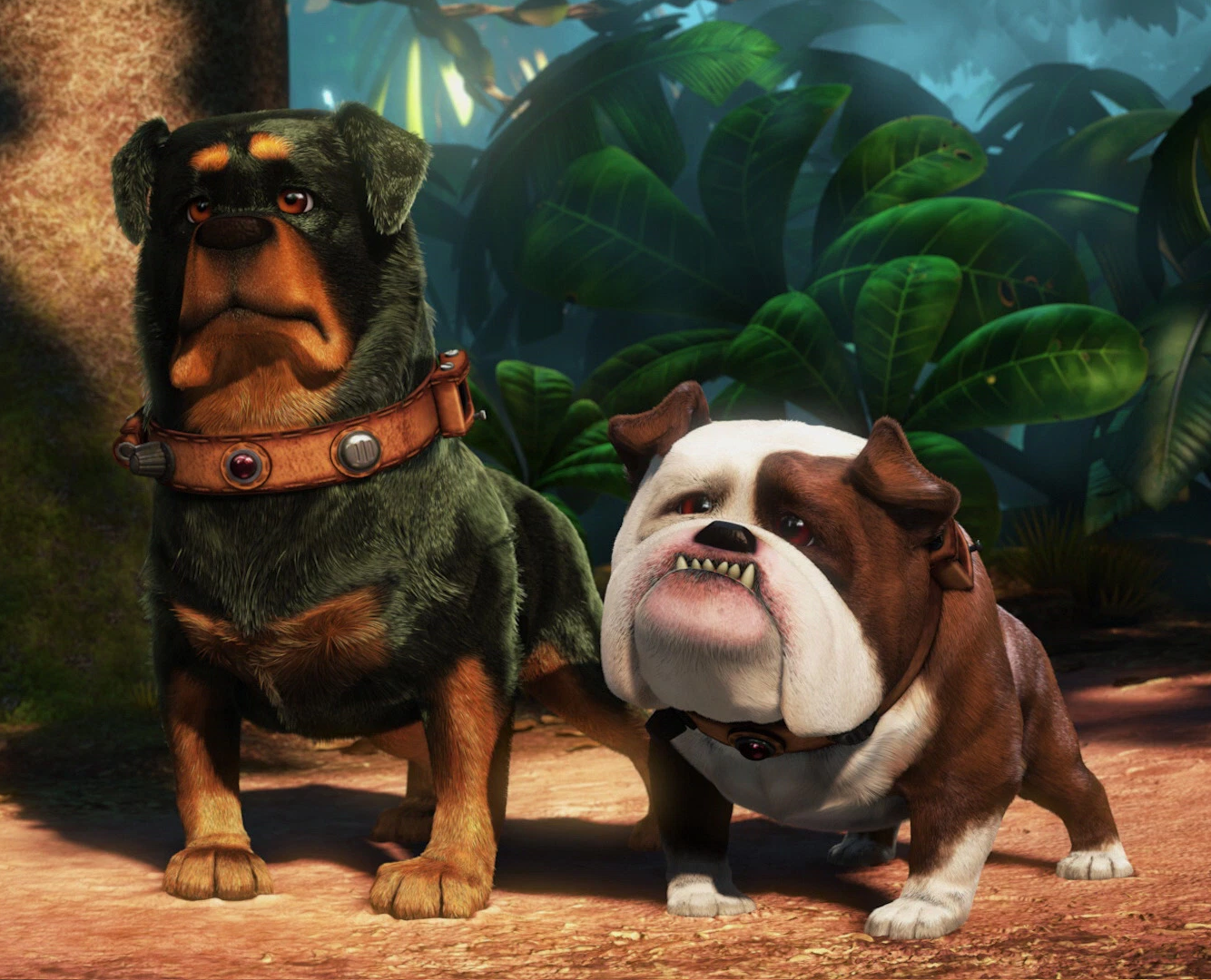 35A. Place to get movie actors?:
EXTRA FIRM
. Food! As in extra firm tofu, I use it for my pad thai noodles.
49A. Place to get laundry detergent?:
ALL BUSINESS
. I rarely see ALL on the shelves on my shopping forays. Is it exclusive to Walmart?
57A. Place to get help with estate planning?:
PASSING CONCERN.
A problem that keeps soccer coaches awake at night. Did anyone else think the England v. Cameroon game in the World Cup was one the most bizarre sports events you've ever witnessed? Quite strange.
And to the summary!
Enjoyable puzzle from Bruce. It was a pretty much left-to-right and top-to-bottom solve for me, I was firmly on the Haight wavelength today. I caught myself entering "PASSING COMP .." and then realized it must be something else, it was too similar to 16A and didn't make sense in the context of the theme.
All the theme entries are fresh, but the fill less so - maybe that's why there wasn't a lot holding me back. The puzzle is only the "Z" short of a pangram - I wonder if Bruce tried to find a place to slot one "Z" in there somewhere?
Let's go and look at what catches the eye:
Across:
1. "Welcome to Kauai!":
ALOHA!
6. Channel bobber:
BUOY
. Pronounced "BOY" in the UK. Makes as much sense as "BOO-EE" here in the US.
10. Persian for "crown":
TAJ
13. "Service at the Speed of Sound" fast-food chain:
SONIC.
I've never been in one, they're relatively scarce here in California, and we already boast the king of all burger chains - In N Out. If you've got a couple of spare minutes, check out the late, great Anthony Bourdain
describing the glorious food item
that is the In N Out burger.
14. Tolstoy title name:
ANNA
15. Moment or way lead-in:
IN A
19. Web statistic:
HITS
20. Cruet contents:
OIL
. A cruet set always seemed so posh to me when I was a kid, something that exotic people had on their dining table. We had salt, (white) pepper and a bottle of malt vinegar.
21. "Yay me!":
I RULE!
23. French friend:
AMI
27. Hedy of Hollywood:
LAMARR
. She wan't just a pretty face - she and co-researcher and composer George Anthiel were inducted into the National Inventors Hall of Fame for their wartime work developing radio guidance systems.
29. Stick with a boat?:
OAR
30. Singer DiFranco:
ANI
31. Roman fountain:
TREVI
32. "Rebel Yell" singer Billy:
IDOL
34. Grasp, in slang:
GROK
. Well known around these parts referring to when you finally see the theme in a puzzle.
38. Put up with:
BEAR
41. Techniques:
WAYS
42. Liver spreads:
PATÉS
. Food! You could leave the accent out and have a collection of bald heads.
46. Prefix with catastrophe:
ECO-
47. Online help page:
FAQ
48. "My turn":
I'M NEXT
53. Shopkeeper who by his own admission sells "surprisingly expensive" penny candy at the Kwik-E-Mart:
APU.
Customer 1: I need one twenty-nine cent stamp.
Apu: That's a dollar eighty-five.
Customer 2: I want two dollars worth of gas, please.
Apu: Four-twenty.
Martin: How much is your penny candy?
Apu: Surprisingly expensive.
54. Silent performers:
MIMES
55. Oz. or lb.:
AMT.
I tried QTY first, but it looked a little odd.
56. "Instinct" star Cumming:
ALAN
. A very talented stage, film and TV actor, as well as performing in cabaret.
61. Park it, so to speak:
SIT
62. Slope overlooking a loch:
BRAE
. Alan Cumming would know this, he's Scottish. Did you know there are five inlets named as lochs around Pearl Harbor?
63. Speak formally:
ORATE
64. Pair of allies?:
ELS
. Nice clue. Two "L"s.
65. "G'day" addressee:
MATE
, followed closely by "Throw another shrimp on the barbie while I shout us all stubbies".
66. Put on the back burner:
DEFER
Down:
1. It can cover a lot:
ASPHALT
. Another nice clue. I'm always tempted to put an extra H in there ... ASHPHALT - then it looks wrong and out it comes.
2. "Dallas" production studio:
LORIMAR.
I couldn't believe I didn't hesitate on this one. "Dallas" was enormously popular in the UK. The BBC caused all kinds of rumpus among the traditionalists when they announced the shooting of J.R. on the prime BBC news broadcast after the episode was aired.
3. Former:
ONE-TIME
4. Sound neither an actor nor a hiker wants to hear:
HISS
.
5. Top fighter pilot:
ACE
6. Dyeing art:
BATIK
7. "I give up!":
UNCLE!
8. Peace activist Yoko:
ONO
. Beatle fans on one or other side of the Yoko divide should enjoy this picture published today of John and Paul during the recording of "Abbey Road", taken by Paul's wife Linda. He says "... it reminds me that the idea we weren't friends is rubbish. We were lifelong friends, our relationship was super-special." which might put paid to the notion that Yoko was instrumental in the breakup of the band.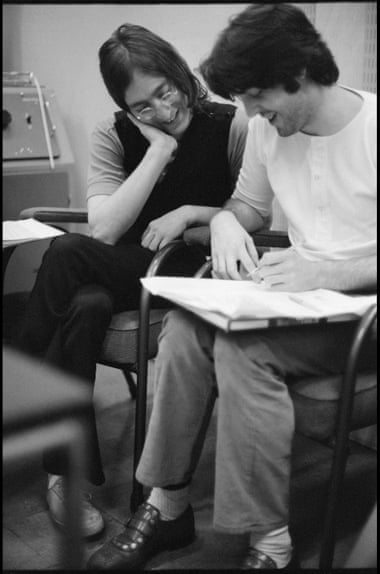 9. Thanksgiving veggie:
YAM
10. Royal topper:
TIARA
. Wasn't sure about the "royal" part here. Anyone can wear a tiara.
11. Ring-shaped:
ANNULAR
12. Host of a "garage" show since 2014:
JAY LENO
17. Jordan's Queen __:
NOOR
18. Berth place:
PIER
22. Composer Satie:
ERIK
. Here's
"Gymnopédie No.1"
beloved of unimaginative ad agencies all over the world.
24. __ fixe:
PRIX
25. They may be pitched:
ROOFS
26. Spanish surrealist:
DALI
28. Say with conviction:
AVER
32. Mosul native:
IRAQI
. I'm never quite sure about the middle east cities, I know I should be ashamed. IRANI/IRAQI to me means "wait for the crosses".
33. Calendar square:
DAY
34. FBI agent:
G-MAN
36. Christmas poem contraction: '
TWAS
37. Tach nos.:
RPMS
. I wanted REVS, but the crosses I had already completed wouldn't let me.
38. Ray:
BEAM
39. Total or partial event:
ECLIPSE
40. Outlook alternative:
AOL MAIL
. Is this still a thing? I suppose it is. My first email address was with Compuserve, later acquired by AOL. In the early days, you couldn't choose your own email address, it was your 10-digit Compuserve account number. Mine was something like 11287.84913@compuserve.com. Hardly memorable.
43. One steeping in a cup:
TEA LEAF
44. One-sided, in legal proceedings:
EX PARTE
45. Huge surprise:
STUNNER
47. Complain:
FUSS
48. Analogy words:
IS TO
. There's a whole existential debate about analogies that I began to read and fell down the rabbit hole that is the Internet. I emerged an hour later with my head spinning with examples from linguistics, mathematics, artificial intelligence, anatomy and other areas I can't wrap my head around. I'll stick to "like" as evidenced in a
Washington Post
competition entry: "Her vocabulary was as bad as, like, whatever." Wonderful.
50. Conquers:
BESTS
51. Pester:
NAG AT
52. One sporting a mic:
EMCEE
56. "Back forty" unit:
ACRE
58. Tech giant that sold its PC division to Lenovo:
IBM
. Lenovo have done a pretty good job with the tech acquisition. My last three work laptops have all been Lenovos. My personal laptop is a Chromebook, to the chagrin of my techie chums. I love it (I'm writing this blog on it as we speak). I've not found anything I can't do on this that I did on the PC.
59. New Deal agcy.:
N.R.A.
The National Recovery Administration.
60. Drift (off):
NOD
Well, the puzzle didn't make me nod off, so huzzah! for that. Here's the grid, "one Z short of the pangram." Do you have any expressions for someone not "quite there"? The British have "One sandwich short of a picnic", the Australians "two bricks short of a full load" (or "he's got kangaroos loose in the top paddock" which has to be my all-time favorite, but not quite fitting this theme).
OK, as you were, back to business. Here's the grid.
Steve