Theme: MIXED SIGNALS (62. Communication confusion ... or what's literally found in this puzzle's three sets of circles) - SIGNAL is scrambled in the middle of each theme entry.
17. Vessel for Bond:

MARTI

NI GLAS

S

.
28. "... for the remainder of my days":

AS LO

NG AS I L

IVE

.
47. Places to get bronzed skin:

TANN

ING SAL

ONS

.
Boomer here.
I am pretty sure that I have played my last round of golf for 2019 last Thursday. We had a nice weekend but the weatherman says that the future is not looking too warm or dry. Well, our Gophers remained undefeated on the football field while Wisconsin took one on the chin from Lovee's crew. The door is open to Pasadena. The last time the Gophers were in the Rose Bowl, I watched it on our 19" black and white TV.

In 1961, Calvin Griffith moved the Washington Senators to Minnesota and they became the Twins. Washington was without Major League Baseball until the Montreal Expos moved to the nations Capital in 2005. D.C. has not seen a World Series since before I was born and I am pretty old. It was pretty impressive the way the Nats took care of the Dodgers and Cardinals. Houston has their hands full and it should be fun to watch.
Across:
1. Thespian's platform: STAGE. The last one out of town ??
6. English Derby site: EPSOM. I believe the salt is named after this site.
11. Earlier: AGO. "A long, long time AGO, I can still remember how the music used to make me smile. Don McLean - American Pie.
14. Handsome god: APOLLO. APOLLO CREED, a Heavyweight champ that ran into Rocky.
15. "Me too!": DITTO. One of the Flagston kids.
16. Coffee hour vessel: URN. I have heard of this, but I get my coffee from a pot.
19. Sigma follower: TAU.
20. Golf tournament kickoff: PRO-AM. I have bowled many PRO AMs as a bowler. Recently bowled with Parker Bohn III at Treasure Island (in MN). Parker was the PRO, I was the AM.
21. Clairvoyant: SEER.
22. B-ball: HOOPS. We have Timberwolves in Minnesota. They are not too good with HOOPS.
24. Spanish "month": MES. See 31. Twelve 24-Acrosses: ANO.
25. Money in the middle of a poker table: POT. This used to describe my belly, but then I thinned up.
27. Smoke for Sherlock: PIPE. I tried this after I quit cigarettes in 2001. It did not last long.
34. No-holds-__: BARRED. A lot of Viking opponents get "BARRED" by Anthony.
Anthony Barr
37. "Like it __ ... ": OR NOT.
38. 2020 Super Bowl number: LIV. We had LII in Minneapolis.
39. Lemony Snicket's evil count: OLAF. We have a St. Olaf College in Northfield, south of Minneapolis. You may have heard of it. Jesse James wishes he had not.
40. Celestial shower component: METEOR.
42. Ice cream holder: CONE. David was a great pitcher for the Mets.
David Cone
43. "The Greatest" boxer: ALI. This guy only pitched his greatest to the media, but he was pretty good.
44. Painter of café scenes: MANET.
45. John of "Three's Company": RITTER. The son of country singer Tex Ritter. He had a great career on the sit-com but passed away early at the age of 55.
50. Adolescent: TEEN. "Well, I'm just eighTEEN got a ruptured spleen and I always carry a purse." Draft Dodger Blues - The Chad Mitchell Trio.
51. Cuteness reactions: AWS.
52. State-of-the-__: ART. Mr. Garfunkel.
55. "Me too!": SO DO I.
56. Give off: EMIT.
59. Debate topic: ISSUE.
61. Game with Draw Two cards: UNO. I think everyone had one of these games when I was a kid.
65. Quito's country, to the IOC: ECU. That would be Ecuador, down by the Equator.
66. "Time is money," e.g.: ADAGE.
67. Texting devices:
PHONES
. It's odd. I mentioned to three of my bowling coach buddies that I mentioned them in "
My Nickel's Worth
" column on mnbowling.com. All three took out their phones and read the column.
68. Filming site: SET. Six wins in a tennis match or another name for a TV.
69. Tibetan priests: LAMAS. Okay a man became a monk in Tibet in an order that allowed only two words after five years. So after the first five years he visited the monk superior and said "I'm Hungry". "No problem brother, we'll see that you receive more food". After another five years he said "I'm cold." Once again the head monk said "No problem, we will get you more blankets." After the third five year period he proclaimed "I Quit". The head monk said "Brother, I am not surprised, You have done nothing but complain ever since you got here."
70. Engaged in battle: AT WAR.
Down:
1. Fifth tire: SPARE. No, everyone knows that it's when you leave a ten pin and pick it up on your next ball.
2. Pamplona runners: TOROS. We have a TORO company in Northern Minnesota that makes lawn mowers and great snow throwers.
3. Utah ski resort: ALTA. One letter off from a vaping product called ALTO. I could not help but notice that since the Medicare season is upon us, it seems as though there are a dozen health care commercials on TV every hour. One of them was followed by one of these ads for ALTO. I could not help but think if you buy one, you better have the other paid up also.
4. Quick look: GLIMPSE.
5. Ages and ages: EON.
6. Beat by a bit: EDGE. A smaller Ford SUV. I once owned an Explorer, but they are really huge now.
7. Paperwork accumulation: PILE. Not Gomer, his name was PYLE.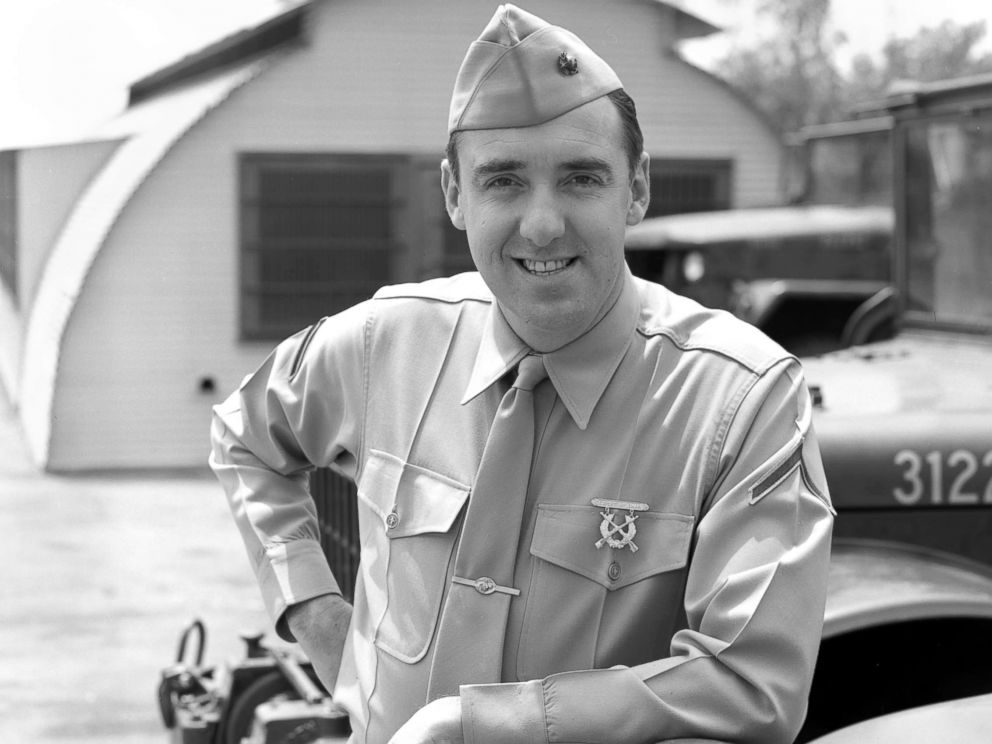 8. "A __ Is Born": STAR. "When you wish upon a STAR, makes no difference who you are."
9. Tense NBA periods: OTS. It takes a tie game to get there and the Timberwolves seldom squeak out a tie.
10. Slam-dancing area: MOSH PIT.
11. Tesla self-driving car system: AUTOPILOT. Reminds me of the movie Airplane and the blow up doll named OTTO.
12. Fruity metaphor for a rumor mill: GRAPEVINE.
13. Burden: ONUS.
14. Clock radio toggle: AM PM.
18. "No one __ blame": IS TO. That's what Rocco said when the Yankees kicked our Twins butts.
23. Crude in a tanker: OIL.
26. 2018 Best Actor Gary: OLDMAN. Now this puzzle is getting personal.
28. Dog's bark: ARF. Dennis the Menace says his dog goes "RUFF".
29. What students take at lectures: NOTES.
30. Legendary Garbo: GRETA.
32. Melancholy: SORROW. "Only one thing that money can't buy, True Love will never die. All my sorrows, soon forgotten." Kingston Trio.
33. Of all time: EVER. "If you're ever in a jam, here I am." I don't know who sang that one.
34. Yacht or ferry: BOAT. I once owned a boat, and took my son fishing a lot in the summer. Now he owns a boat and lives by a lake. C.C. and I used to go for pan fish off a fishing dock in a small town called Annandale, MN. Now we go to Cub and buy walleye from the freezer.
35. Suddenly: ALL AT ONCE. It's a strike if you knock the pins down ALL AT ONCE
36. Postponed, as a ball game: RAINED OUT. Sometimes it's also a golf game.
41. U.K. language: ENG.
42. Dime's 10: Abbr.: CTS. Jeopardy's James Holzhauer called a dime, $1,000.00. Must be Las Vegas talk.
44. Barely enough: MINIMAL.
46. Acumen: INSIGHT. A Honda Hybrid car.
48. Prefix with liberal: NEO.
49. Pull-up muscles, briefly: LATS.
52. Yoga posture: ASANA.
53. Measuring stick: RULER.
54. Hardy's "__ of the D'Urbervilles": TESS.
55. Takes to court: SUES. Johnny Cash once touted, "My Name is Sue, How do you do". Then Elaine Benes of Seinfeld said "Don't call him SUES."
56. More than a quiz: EXAM.
57. Prefix between kilo- and giga-: MEGA. There's a lottery game called "Mega Millions". C.C. and I do not play. Once in awhile we might buy a $2.00 ticket and we would be happy to double our money.
58. March 15, notably: IDES.
60. Skiing surface: SNOW. I think I have heard of this. I think it was Chrissy's surname in "Three's Company."
63. Wash. neighbor: IDA. I have a cousin that lives in Twin Falls. He told me his golf season is not yet over. I'm not sure if he hits golf balls or potatoes.
64. Hoppy brew, for short: IPA.
Boomer