Theme: Solo Act - The first words are synonyms of "only":
18. Tonto's friend, with "The":

LONE

RANGER

.
23. Early Neil Diamond hit:

SOLITARY

MAN

.
36. Offspring sans siblings:

ONLY

CHILD

.
53. Used car selling point:

SINGLE

OWNER

.
60. Something unlike any other:

ONE

OF A KIND

.
Boomer here.
I see SINGLE in the puzzle. Reminds me that the Major League season begins March 28. Baseball has always been my favorite sport, however I am taken aback by the contract given to Bryce Harper by the Phillies. $330 Million ???? I hope he can do something about his hair. What bothers me the most is that one of my idols, Harmon Killebrew I believe earned $120,000 after his MVP year in 1969.
I had a tough week at the VA hospital last week. A couple of treatments to fight cancer. Very necessary but it knocked me on my butt for a few days. I even had to get a sub for bowling on Thursday.
Across:
1. Slick-talking: GLIB.
5. Crime organizations: GANGS. Not always crime. Reminds me of the "Gang of 8". Four GOP and four Dems in the senate who wrote the prelude to border security and economic horizons for the U.S.
10. On the Atlantic, say: ASEA. "I joined the Navy to see the world, but what did I see? I saw the sea."
14. Bow-and-arrow-carrying Hindu god: RAMA.
15. Spry: AGILE.
16. Running shoe brand: NIKE. One of the PGA Players tournament commentators said Tommy Fleetwood looks like a homeless person who just robbed a Nike store.
17. Smartphone downloads: APPS
20. Copper-and-zinc alloy: BRASS. Of course this was a group designation for all the officers in the Army.
22. Countries: NATIONS.
26. Fireworks reaction: OOH. And don't forget AAH.
28. "Honest" prez: ABE. Of course he presided before our time. But he will always be a benchmark President.
29. Suffix with ranch: ERO. I had a few friends that drove Ford Rancheros. It was kind of half sedan, and half pickup truck. I thought it was a pretty good vehicle, but Ford discontinued it in the late 70s.
30. Work into a frenzy: STIR UP. I think if you insert another "R", you have that nasty little thing on your cowboy boot to make your horse run faster.
32. Brother of Bobby Kennedy: TED. Brother of John and Bobby. Chappaquiddick did him in.
33. Lawman Wyatt: EARP. Hugh O'Brien played him in adult western of the 60s.
35. Body art, briefly: TATS. Never liked them. But I respect others' choice.
40. Sheet music pitch indicator: CLEF.
43. Leaning Tower site: PISA.
44. "Survivor" station: CBS. It also had the Big 10 (+4) hoops tournament. Gophers made it to the semis and will get a nod for the NCAA March Madness. Final Four will wrap up in Minneapolis next month. I don't expect to see the Gophers there, but give them a couple of circles in your bracket.
47. Gauchos' lariats: REATAS.
50. Chair part: LEG. Chairs have four, the rest of us have two. If they don't work well, maybe a little GEL will help.
51. Paintings, etchings, etc.: ART. Mr. Garfunkel. I always wondered if that was his real surname.
52. 10-minute NFL periods, if they last that long: OTS.
57. Alike in many respects: SIMILAR.
59. Capital of Yemen: SANAA. Sha NaNaNa, hey ay ay Good bye
63. Repairs with turf, as a lawn: SODS. Not sure if we still have a lawn. I have not seen it for months.
64. Cap'n's mate: BOSN. Could be a shortened "Old Spice" commercial
65. Birds in a gaggle: GEESE.
66. French cruise stops: ILES.
67. "The Simpsons" bus driver: OTTO. I suppose I OTTO watch "The Simpsons"some day so I get these clues.
68. __ Allan Poe: EDGAR.
69. Laundry brand: TIDE. Tide is a year older than me - born in 1946. Like me it has taken many baths and it still smells fine.
Down:
1. Clutches for: GRABS AT.
2. Carriage passenger's warmer: LAP ROBE. Just do not feed "Rusty" Beef - a - reeno.
3. Stabbed by Buffy, as a vampire: IMPALED.
4. Voices below tenori: BASSI. Beyond my expectations. I only know tenor and bass.
5. Four qts.: GAL.
6. In days of yore: AGO. A long, long time ago, I can still remember how the music used to make me smile. Clear Lake Iowa, 1959
7. Fool: NINNY.
8. Eye twinkle: GLEAM. When P & G made toothpaste, they spelled it wrong. I don't think it's on the shelves anymore.
9. Sealy competitors: SERTAS. It seems as though Mattresses last longer than cars. Amazing how many ads are out there.
10. Year in Tuscany: ANNO. Latin is a dead language, as dead as dead can be. First it killed the Romans, and now it's killing me.
11. Lady of Italy: SIGNORA.
12. Barely manages, as a living: EKES OUT. So if you are barely managing this puzzle, put some clothes on and eke it out.
13. Bubbly prefix: AER.
19. "__ That a Shame": AIN'T. My tears fell like rain.
21. Dutch painter Jan: STEEN.
24. Devastated Asian sea: ARAL.
25. Golfer McIlroy: RORY. He was all over the TPC Sawgrass Saturday but managed to hang in there.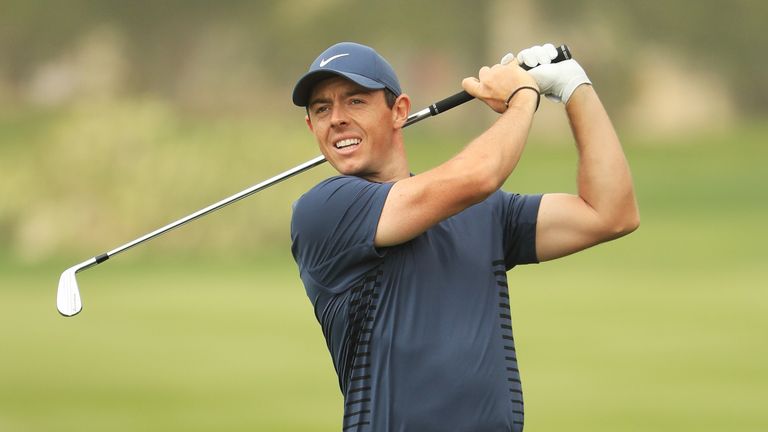 27. Some laptops: HPS. I used to sell HPS Lamps - High Pressure Sodium. The yellowish ones that replaced Mercury and Fluorescent in Street Lighting.
31. "__ be my pleasure": IT'D.
34. Angel dust, for short: PCP. I cannot spell what the technical name is for this drug, but it can really take you for a loop. Worse than Zoledronic Acid.
36. Shakespearean "frequently": OFT.
37. Jack and Jill went up one: HILL. Duh.
38. "Understood": I SEE. I see said the blind man, but he really didn't.
39. Old Nigerian capital: LAGOS. Was the Nigerian capital made of plastic blocks? Oops, I am confused with the Legos at Mall of America.
40. __-Magnon: CRO. My gosh - these guys are hundreds of centuries old. I'll bet not even Ancestry.com can find your Cro-Magnon ancestor, but they probably say they can.
41. "Better if we skip this": LET'S NOT. And say we did.
42. Most simple: EASIEST.
44. Tubular ricotta-filled pastry: CANNOLI. The mob guys always order these on "Law and Order".
45. Covered with crumbs before cooking: BREADED. I don't know about crumbs, but breaded fish fillets are tasty Friday meals.
46. Street in Berlin: STRASSE. Also in Hardheim. I lived at Sieben Eister Sandweg Strasse for a few months. (They did not have enough room in the barracks.)
48. "Not likely!": AS IF.
49. Stored fodder: SILAGE. There are silos as farm buildings in Minnesota. Even with the hemispherical roofs, the snow is causing problems.
54. In one's birthday suit: NAKED. Eke it out
55. "Norwegian Dances" composer: GRIEG.
56. "__ something I said?": WAS IT.
58. Pre-stereo: MONO. We have had this before, and I had a MONO record player before and so did many of you.
60. "Name a price--I'm flexible," in ads: OBO. I hate Best Offers on eBay.
61. Intel-gathering govt. group: NSA.
62. __ Spiegel: German magazine: DER.
Note to TTP and other bowlers on our blog:
The gentleman second from left is a young bowler from Minnesota. Around 8-10 years ago I was in a classic league with Matt McNeil and we both bowled anchor for our respective teams. One night I swept three games from him with an 814 series. I think it was the only time in the league that anyone took three from Matt. This week he has qualified second on the PBA tour and the finals will be on FS1 on Thursday at 7:00 PM Central time. I do not recognize the 4th and 5th qualifier. Third is Bill O'Neill and whoever survives the stepladder will face the master from Australia, Jason BelMonte. I will be watching.
Boomer