Theme:
Foreign Accents
- Four Non-English words have their accented letters spelled out "in detail"
17A. Tarragona title, in detail? :
SEN-TILDE-OR
. Señor. Spanish. Port city in Catalonia. Here's the Roman amphitheater:
29A. Arles animal, in detail? :
BE-CIRCUMFLEX-TE
Bête. French. Strictly speaking, it should be "circonflexe" if we're speaking French.
48A. Toulouse trace, in detail? :
SOUPC-CEDILLA-ON
Soupçon. French.
59A. Augsburg above, in detail? :
U-UMLAUT-BER
Über. German. This was the entry where I saw the theme. There were a lot of blank spaces in the other theme entries until this point.
I'm lurching between "loved the theme" and "mostly liked the theme". I thought the idea was excellent; I conferred with a couple of friends regarding spelling out the accented letters - one thing that bothered me a little was that the "ñ" (en-yay) in Spanish is a distinct letter in the alphabet, it's not an accented "n". My Austrian buddy over in Vienna also told me that you'd spell out "Über" as u-e-b-e-r. Interesting stuff.
Some of the fill seemed a little scrappy - A MAJ to start out with, ABCD, DH'S and others are not on my list of favorites.
Let's see what else we've got to talk about:
Across:
1. Mus. key of "I Am The Walrus" :
A MAJ.
I was going to try to explain the lyrics, but apparently I haven't taken enough LSD this morning, so I'm stumped.
5. Gulf :
CHASM
10. They're underfoot :
MATS
14. Shade akin to ecru :
BONE
15. Critical vessel :
AORTA
16. K-12 :
EL-HI
19. Tucked in :
A-BED.
From Shakespeare's Henry V:
We few, we happy few, we band of brothers;
For he to-day that sheds his blood with me
Shall be my brother; be he ne'er so vile,
This day shall gentle his condition;
And gentlemen in England now a-bed
Shall think themselves accurs'd they were not here,
And hold their manhoods cheap whiles any speaks
That fought with us upon Saint Crispin's day.
20. NBC show that inspired "30 Rock" :
SNL
21. It's hidden in some profiles :
LEFT EYE
. Let'd go for a little
Bob Dylan
to help things along. This is the "New York Sessions" version of the song.
23. How great minds think :
ALIKE
26. Sweet __ :
TEA
28. Immature bee nourished by royal jelly :
LARVA
32. Amorous murmur :
COO
33. Voice mail prompt :
TONE
. Most people's voicemail greeting is totally redundant - do you really need instructions to tell what you should do?
34. Wow :
AWE
35. Rat Pack nickname :
DINO
37. Wetland area :
MARSH
39. Fire :
SACK
43. Sci-fi SFX :
CGI
. Science fiction special visual effects - computer-generated imagery. That's a mouthful.
45. Take at a concert :
GATE
. Receipts.
47. Capital of Delaware? :
DEE
52. Poundstone of "Wait Wait... Don't Tell Me!" :
PAULA
. Who? Thank you, crosses.
53. Like the occasional clean sock :
ODD
. I've got two of them on my dresser right now. One black dress sock, one white sports sock.
54. Emphatic affirmation :
I AM SO!
55. Craftsperson :
ARTISAN.
Every menu nowadays seems to have to have at least one "artisan" item - bread, cheese, salami, what-have-you.
57. N.L. teams usually don't use them :
DH'S
Designated Hitters. They can be used in inter-league matches, most notably during the World Series.
58. Bus sched. info :
RTES
65. "Foiled again!" :
DRAT
66. Brat condiment :
KRAUT
. The Kraut Dog is a menu item at the West Coast fast food chain Wienerschnitzel. I was a little surprised when I first saw this - in England the word is a derogatory term for a German.
67. Gable neighbor :
EAVE
68. Jazz sessions :
SETS
69. 37-Across plant :
SEDGE
70. CT scan component :
X-RAY
. A computed tomography scan uses multiple x-rays to build up the image.
Down
:
1. They might be ripped :
ABS
2. "The Simpsons" tavern owner :
MOE
3. Gloucester's cape :
ANN
4. Lake craft :
JET SKI
5. Word with roll or toll :
CALL
. Nice clue.
6. Mason's burden :
HOD
. You carry your bricks in a hod. Usually, the mason is responsible for laying the stones, his assistant, a hod carrier, does the heavy lifting.
7. "__ you coming?" :
ARE
8. College in Northfield, Minn. :
ST. OLAF
. Liberal arts school.
9. Colt producer :
MARE
10. Cleavers :
MEAT AXES
. Not sure I've heard this term before. My meat axe weights in at a hefty three pounds of mean blade. It makes short work of a Jamaican-style jerk chicken.
11. Finney with a recurring role in Jason Bourne films :
ALBERT
12. "Look What __ Done to My Song, Ma" :
THEY'VE
13. What an LP has that a CD lacks :
SIDE A
18. Like helium :
INERT
22. Went like mad :
FLEW
23. Preschool song opener :
ABCD
. Yuk.
24. Sainted pontiff called "the Great" :
LEO I
25. Revered one :
ICON
26. Skipjack or bluefin :
TUNA
27. Came to light :
EMERGED
30. Stand-up individual? :
COMIC
31. "The Blacklist" actress :
LAHTI
. Thank you, crosses.
36. Eye experts, old-style :
OCULISTS
. Optometrists and ophthalmologists nowadays.
38. DUI-fighting org. :
SADD
40. TV Batman West :
ADAM
. He passed away last month at his home here in LA. His final performance as Batman in the animated feature Batman vs. Two-Face is slated for release in October.
41. Biz biggies :
CEO'S
42. Bingo kin :
KENO
44. Dean's list nos. :
GPA'S
46. Friend of Job :
ELIHU
. A mysterious character, apparently.
48. "Nausea" novelist :
SARTRE
49. Surpass in a hot dog contest :
OUT-EAT
. Joey Chestnut retained his "world title" at Nathan's on July 4th, managing to eat (and keep down) 72 dogs and buns in 10 minutes.
50. Small parrot :
CONURE
. New one on me. Cute things.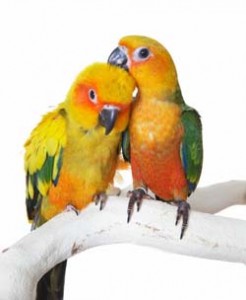 51. Yarn that makes fabric stretchy :
LASTEX
. Another learning moment.
52. Oater colleagues :
PARDS
. Howdy, Pards.
56. Arctic divers :
AUKS
57. Check figure :
DATE.
I can't remember the last time I wrote a check.
60. Sore :
MAD
61. Carry with difficulty :
LUG
62. Backdrop for many jokes :
BAR
. A horse, a crocodile and an anteater are sitting at a bar. The bartender asks them what's wrong - they say "Nothing, why?" "Why all the long faces then?"
63. Actress Longoria :
EVA
64. Spanish king :
REY
. Here's the Marina Del Rey in Los Angeles. I've sailed out of here quite a few times.
And with that, here's the grid. Hasta luego!
Steve