Theme: A pass/fail puzzle, unless you understand all the variations of pass, you fail.
A new puzzle from Patti Varol, who is Rich Norris' assistant at the LAT. C.C. did a nice
INTERVIEW
back in 2013. This style of cross-referential cluing is reminiscent of a
2012
Friday presentation which I believe was the first of her puzzles that I blogged. In this case the single word which is the clue for the four long answers is PASS which appears as the last Across clue, but has no clue. There is room for a lot of fun fill like ANTHEM, BUTTES, (which reappears immediately after last week's duty in the theme) CONFAB, DENOTE, LOUISA, MOREAU, ONIONY, ENTHUSE, NUANCES, RAN AMOK, UTENSIL, BROWBEAT and TIRAMISU. As someone who gets to read all of the submissions to the LAT Ms. Varol has a sense of what is fresh. I know many do not like cross-references, but I think you will like this Friday frolic.
20A. See 69-Across :
FOOTBALL THROW
(13). The forward
PASS
changed football forever.
34A. See 69-Across : MAKE THE GRADE (12). Important both in school and in life. Does pass/fail stunt learning? With all of our teachers out there, does competing for a grade improve performance?
41A. See 69-Across : SKIP ONE'S TURN (12). A term familiar to all who play bridge or any other bidding game; can you skip your turn in Monopoly?
56A. See 69-Across :
MOUNTAIN ROUTE
(13). There are so many famous mountain passes, but did you know the
TOPOGRAPHY
?
And the common clue
69A. Clue for four puzzle answers : PASS.
Across:
1. Some UPS deliveries : CODS. No, Splynter is not bringing fish to your home, or an outdated male garment. Historically, the term was Cash On Delivery, but UPS has repurposed it as Collect On Delivery, getting the payment and forwarding to its customers.
5. First Homeland Security secretary :
RIDGE
. It is impossible to not think of this
MAN
on this anniversary of the 9/11 tragedy, and equally impossible to discuss without venturing into politics.
10. Help badly? : ABET.
14. Scott Turow title : ONE L.
15. "I don't give __" : A DARN. Even Rhett was more emphatic than that.
16. It may be hard to resist : URGE. So, why resist?
17. One in una escuela primaria :
NINO
. Spanish for boy or child in primary school.
18. Like two Tim Lincecum games :
NO HIT
. There have been six in June, July and August this year. A complete
LIST
.
19. Senate garment :
TOGA
. Fun misdirection did not fool me.
23. Country song :
ANTHEM
.
24. __ generis :
SUI
. Latin for 'of its own kind.' In the law, it is used to identify a specific party in litigation.
25. Word with band or toy :
BOY
. N'sync or Backstreet Boys?
28. "Peace out" :
BYE
.
29. Struggling with a choice :
TORN
.
32. Hardly friendly looks :
SNEERS
.
36. Idaho motto word :
ESTO
. Really needed perps to get this. Esto perpetua is Latin for 'let it be forever.'
39. Theater funding gp. :
NEA
. This time it is the
N
ational
E
ndowment for the
A
rts.
LINK
.
40. "... like __ not" :
IT OR
.
46. Doctor with an island of Beast Folk :
MOREAU
. The wonderful mind of H.G. Wells.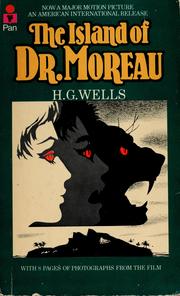 47. Idée source :
TETE
. Did anyone do David Steinberg's puzzle last week about heads? Awesome.
48. Butcher's units: Abbr. :
LBS
.
51. Progressive __ :
ERA
.
52. Gives birth to :
HAS
. On alert for the birth of my second grandchild. Trying hard to keep up with Kazie.
54. Enjoy the bistro :
EAT OUT
.
60. Home to many Indians :
ASIA
.
62. Indianapolis pros :
COLTS
.
63. Wrap alternative :
PITA
.
64. Staff at sea :
MAST
. Not much sailing talk these days, Spitzboov?
65. Food inspector's concern :
E. COLI
.
66. Showing wear :
USED.
67. And :
PLUS
.
68. "Hamlet" prop :
SKULL
. Alas, poor Yorick...
Down:
1. Informal chat :
CONFAB
. A really fun word; from the Latin root that gives us fable.
2. Like some dips :
ONIONY
. Just an adjective.
3. Symbolize :
DENOTE
. A five dollar word.
4. Critter that sleeps upside down :
SLOTH
. Kinda cute sleeping.
5. Went berserk :
RAN AMOK
. Amok comes from a Malay word; this is the national language of Brunei, Malaysia, Indonesia and Singapore. It is spoken by 270 million people, per wiki.
6. Screen VIP :
IDOL
.
7. "Fantastic Mr. Fox" author :
DAHL
. Roald wrote so many twisted tales.
8. Breakfast side :
GRITS
. learned to enjoy them at Skeeter's in Gainesville.
9. Speak with passion :
ENTHUSE
.
10. Start to focus? :
AUTO
. Autofocus.
11. Bully :
BROWBEAT
. An interesting word around since the 1500s.
12. Frittata base :
EGG
.
13. Leaves in a bag :
TEA
. In the bag, not left in the bag.
21. Interim software phase :
BETA
. There really is alpha
TESTING
.
22. Digital band :
RING
. Not music but on a finger.
26. Great Seal word :
ORDO
. Novus ordo seclorum ( "New order of the ages") appears on the back of every one dollar bill so you should recognize the term. If you want more
READ
.
27. Strategic European river of 1914 :
YSER
. The
BATTLE
.
30. Former Quebec premier Lévesque :
RENE
. This
MAN
died 28 years ago.
31. Arms control subj. :
N-TEST
. I wonder why I get so many bomb related fill.
33. Land with "her back towards Britain, her face to the West," in a William Drennan poem :
ERIN
. Not familiar with Poem but it was an easy guess.
34. Brood :
MOPE
. Most teenagers do lots of this.
35. Not fancy at all :
HATE
. In the British sense....
36. Miss Megley's charge, in a Salinger story :
ESME
.
37. Chocolate-and-toffee bar :
SKOR
. I have seen it but never bought it and I love chocolate.
38. Layered dessert :
TIRAMISU
. Only the
GARNISH
is chocolate for this classic.
42. Waimea Bay locale :
OAHU
.
43. Easy things to overlook :
NUANCES
. Very subtle.
44. Diner's need :
UTENSIL
.
45. Slowpoke's place :
REAR
.
48. Creator of Meg, Jo, Beth and Amy :
LOUISA
. May Alcott's
Little Women
.
49. Flat-topped formations :
BUTTES
. A gimme if you paid attention last week.
50. Places :
STEADS
.
53. Seller's supply :
STOCK
.
55. Freshen, as a drink :
TOP UP
. Never top off.
57. Stable diet :
OATS
.
58. Giants manager before Bochy :
ALOU
. Felipe, the oldest brother.
59. "__ be all right" :
IT'LL
. Do you prefer
ROCK
or
POP
?
60. Juice unit :
AMP
. Juice as electricity.
61. ESPN reporter Paolantonio :
SAL
. I am glad I did not have to spell his last name.
Well on that embarrassing note, I wish you all a good week end and remember all the brave people who came to the fore in 9/11 and let them inspire us all to be better people. For those who celebrate the New Year, L' shana Tovah. Lemonade 714 out.
We had dinner last night with Chairman Moe at a local French restaurant, merveilleux!
Notes from C.C.:
1) I'm so pleased to see you guys meet again, Chairman Moe and Lemonade!
2) Happy Birthday to Husker Gary, my tenacious & always eager-to-learn friend and puzzle collaborator. I never heard him complain about life or anything during his three stays at the hospital a few months ago. He's a fighter.