Theme: Word Link - A single word that may be used in conjunction with four other dissimilar words.
55A. Leave hurriedly ... and, literally, what the first words of the answers to starred clues can do: TAKE A POWDER
20A. *Shake off one's daydreams:

FACE

REALITY

. Face powder.
39A. *Cause of chubby cheeks, perhaps:

BABY

FAT

. Baby powder.
11D. *Ingratiate oneself (with):

CURRY

FAVOR

. Curry powder.
29D. *Bargain hunter's venue:

FLEA

MARKET

. Flea powder.
Rabbit Rabbit! Argyle here. Needed the reveal today, that's for sure. I did think of Marti; she would love some fresh powder for skiing. The first two powders you could mix up but not those last two!
Across:
1. Working stiff: PEON
5. Brief timetable:
SKED
. (
schedule)
14. "Beetle Bailey" dog: OTTO
15. Greet from a distance: WAVE
16. Waste not: REUSE. "Use it up, wear it out, make it do or do without"
17. Inch or foot: UNIT. Unit of measure.
18. Actor Bana of "Closed Circuit": ERIC. I don't remember it.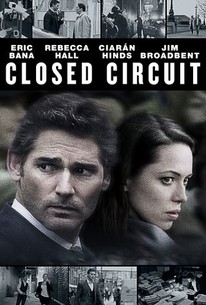 19. Singer Haggard: MERLE
23. Towel holder: ROD
24. Strokes on greens: PUTTS
25. Rap fan: B-BOY. Think breakdancing.
27. Little child, in Cannes: ENFANT
30. Decanter relatives: CARAFEs
33. Richly adorn: GILD
34. "Born Free" lioness: ELSA
37. Carne __: Mexican dish: ASADA
38. Old AT&T rival:
GTE
. Formerly General Telephone &
Electric
Corporation.
Update:
That should be
Electronics
. It appears Wikipedia has it wrong.
41. Perp's prey, in copspeak: VIC. (victim)
42. French floor: ÉTAGE
44. Like the lama, but not the llama, in a Nash poem: ONE L
45. Foot warmer: SOCK
46. Switches for mood lighting: DIMMERS
48. Boardroom illustrations: CHARTS
50. Farmland measure: ACRE
51. Tawdry: SEAMY
53. Trojan __: WAR
60. Joint commonly sprained: ANKLE
62. __ facto: IPSO. (by that very fact or act.)
63. "__ a heart!": HAVE
64. Stout mug: STEIN
65. Property claim: LIEN
66. Biblical garden: EDEN
67. __ four: small cake: PETIT. Not suitable for handing out on Halloween, mores the pity though.
68. "A __ of Two Cities": TALE
69. Bird's home: NEST
Down:
1. High hair style: POUF. Can you find a Winnie the Pouf hair do?
2. Active European volcano: ETNA
3. Of the ears: OTIC
4. Tablet: NOTEPAD
5. Sugary brewed drink: SWEET TEA
6. K, to a jeweler: KARAT
7. Lesser of two __: EVILS
8. Metric prefix: DECI
9. Kid in a military family: ARMY BRAT
10. Observe: SEE
12. Norwegian capital: OSLO
13. Ready to be kicked off: TEED. Are you ready for some football?
21. Gallop: RUN
22. Ltrs. in an unfilled TV time slot: TBA. (to be announced)
26. Western treaty org.: OAS. (Organization of American States)
27. Urged (on): EGGED
28. Gangster Frank in "Road to Perdition": NITTI
30. Street eatery: CAFE
31. Order from on high: EDICT
32. Pink-slips: SACKS
35. Debt-heavy corp. deals: LBOs. (leveraged buyout)
36. Word in a thesaurus: Abbr.: SYN. (synonym)
39. Temporary Oktoberfest structure: BEER TENT
40. "The Untouchables" gangster: AL CAPONE
43. Yukon automaker: GMC. (General Motors Truck Company)
45. Drink pourer's words: "SAY WHEN"
47. Actor Stephen: REA
49. Wellness gp.: HMO. (Health Maintenance Organization)
51. Vintage photo hue: SEPIA
52. Painter's stand: EASEL
53. Hornet, e.g.: WASP
54. Poker bet that's not optional: ANTE. No ante, no cards for you!
56. Highland garb: KILT
57. Florida's Miami-__ County: DADE
58. Times to call, in ads: EVES. (evenings)
59. Apartment payment: RENT
61. 52, in old Rome: LII
Argyle