Theme:

WHAT'S FOR DESSERT?

(59A. Dinner table question answered by this puzzle's circled letter)- Torte, Pie, Sorbet and Flan are hidden in each theme entry.

17A. Polygraph procedure :

LIE DETEC

TOR TE

ST

23A. Aunt Bee's boy :

O

PIE

TAYLOR

- PIE is contained in one word.

38A. Five-card draw variation :

JACK

S OR BET

TER

-

48A. Tract :

PLOT O

F LAN

D

-

Boomer here.

I just want to start by wishing all of you faithful blog visitors a very Merry Christmas or Happy Hanukkah as the case may be, and a prosperous New Year 2018!!!

Across:

1. Jeans joints :

SEAMS

- Seams like old times

6. Big coffee holders :

URNS

- Every morning I yearn for a coffee urn

10. Window unit :

PANE

- A window can be a pane in the glass !

14. Major deity in Indonesia :

ALLAH

15. Sentence structure element :

NOUN

- No un ever called a noun an element. An Element is a mini Honda SUV.

16. Entry on a list

: ITEM

20. Boots from school :

EXPELS

- Here in Minnesota in December kids wear boots to school.

21. Latte option :

MOCHA

- Most of these coffee names make no sense to me. I think Starbucks named them so they could charge more bucks per cup.

22. Small swallow :

SIP

- Do people really swallow sips? I thought we were looking for a small bird flying in to Capistrano !

28. Jicama or ginseng : ROOT - Root, root, root for the home team, if they don't win it's a shame!

31. Two-time Oscar-winning director Lee : ANG

32. Stock market debut, initially : IPO - IPOs should do well in this bull market, and that ain't no bull!

33. Racket : NOISE

35. St. Peter holds its keys : HEAVEN - Time out. A fellow named Tony passed away and was met by St. Peter and was issued a harp and wings. He asked St. Pete if he knew a friend of Tony's, Sam Fink who had passed earlier. Peter said no, but he could check down at the other place. Tony went down and found his friend running a nightclub discotheque. They had a long chat but then Tony returned to the pearly gates. St. Peter stopped Mr. Bennett and asked about something missing. "Oh my gosh" said Tony, "I left my harp in Sam Fink's Disco."
41. Professional pursuit :
CAREER
42. Sidekick who rode Scout :
TONTO
- "Who was that masked man, I wanted to thank him." I bowled a tournament now and then at the now closed West Side Lanes in St. Paul. They had a back dining room with hundreds of autographed 8 X 10s, one of which was Clayton Moore. I often wondered if he had a silver bowling ball.
43. Ventilate :
AIR
- I supposed there was not room in the puzzle for AIR OUT.
44. Article in Der Spiegel :
EIN
- The first word Army soldiers stationed in Deutschland learned. The second word was bier
45. Veterinarian's subj. :
ANAT
53. Tease
: RIB
- Adam traded one in for his wife.
55. "I understand!" :
GOT IT
56. Disney World's county :
ORANGE
- Absolutely ! Minnesota Twins used to hold Spring training in Orange County but they moved to Lee. (I wonder if they make Jeans with Seams there).
63. No longer here :
GONE
64. Ancestry.com diagram :
TREE
- Their commercials drive me crazy. Who pays money to find out where their great great grandpa was from? Apologies to any of you who have done it.
65. Pop by:
VISIT
66. They catch fish :
NETS
- Terrible, give the fish a chance. Use a rod, reel, hook, line and sinker like most of us Minnesotans do.
67. "Size matters not" Jedi master :
YODA
- Not the best looking, but at least the most intelligent.
68. Out of style :
PASSE
- Or this could be in Tom Brady's play book, right after Pass A, B, C, and D.
Down:
1. Black Friday events :
SALES
- We survived this over- advertised promotion to shoppers, The only black Friday I ever experienced was November 22, 1963.
2. Magical mixture :
ELIXIR
3. Syrian city on the Silk Road :
ALEPPO-
Chris Matthews of MSNBC made a mockery of Gary Johnson when he was not familiar with Aleppo
4. Conjured up :
MADE
5. Author Silverstein :
SHEL
- Famous for his work in Playboy Magazine.
6. One, for Monet :
UNE
7. Mythical big bird :
ROC
- I am a Roc, I am an Island !
8. Apple pie spice :
NUTMEG
- I am no baker but cinnamon seems more appropriate, I guess there were not enough spaces for a longer word. Shows you what I know about crossword puzzles.
9. Supercilious type :
SNOOT
- I believe there are too many "O"s in this answer.
10. Brief and forceful :
PITHY
11. Totally creamed :
ATE ALIV
E - Hey watch your third grade grammar. Should be "EATEN ALIVE".
12. Video game letters :
NES
- Nintendo Entertainment System. "Legend of Zelda" will drive you crazy. How do you think I got this way?
13. Life-saving pro :
EMT
- This is an acronym for something. My Graybar Electric career taught me that EMT was electric metallic tubing. aka thin-wall pipe.
18. General on Chinese menus :
TSO
19. Early TV maker :
RCA
- Also early phonograph maker, advertised famously by Nipper.
24. __ Robles, California :
PASO
- See Tom Brady's list above.
25. Subject of Newton's first law :
INERTIA
- What goes up, must come down.
26. "0" button letters :
OPER
- Remember when you had to dial "O" to get an operator to assist you on a long distance call. This must be an Agnes clue. C.C. is not old enough to know why OPER is on the "0" button.
27. Director Howard :
RON
- A repeat reference to OPIE TAYLOR. Famous for American Graffiti, Happy Days and lots of good stuff.
29. It may be enough :
ONCE
- It could also be upon a time.
30. Dealer's tip :
TOKE
34. Negev Desert land: Abbr. :
ISR
35. Lady bird :
HEN
- No Way ! Claudia Johnson would be unhappy with that response. Lyndon and Lucy Baines may not like it either.
36. Soul singer James :
ETTA
37. Oceans :
A TON
- I am sure that oceans weigh more than that
38. "Just Visiting" Monopoly square :
JAIL
- Of course. Tell the truth in comments if you have a Monopoly game in your home. Some of the newer versions are fascinating.
39. Overbearing :
ARROGANT
40. City on the Rhine :
BONN
41. Gas tank cover :
CAP -
Well, the CAP really does not cover the tank. My clue would have been "Anson of the Chicago White Stockings".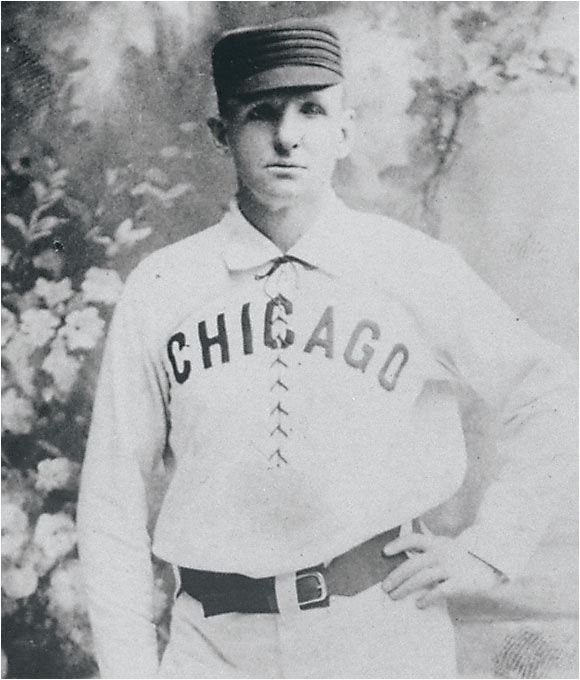 44. Matador's opponent :
EL TORO
- This is Bull
46. "Gunsmoke" star James :
ARNESS
- Matt Dillon of "Gunsmoke" fame was born in Minneapolis Minnesota in 1923. The most popular Western aired for 20 years and is now rerun regularly on cable and satellite TV. PS. Dennis Weaver did not really have a limp.
47. Mosul Dam's river :
TIGRIS
- Euphrates River runs parallel and said to host the Garden of Eden. Whaddya think?
49. Convenient bags :
TOTES
50. Some NHL endings :
OTs
51. Old Glory's star count :
FIFTY
- One for each state, But a U.S Grant bill is said to be bad luck in Las Vegas.
52. Female deer :
DOE
- A deer, a female deer, Re, a drop of Golden sun, Mi, a name I call myself, Fa, a long, long way to run. Sol, a needle pulling thread, La, a note that follows sol, Ti, a drink with jam and bread, that will bring us back to Do. And the hills are alive, with the Sound of Music.
54. Davis of "All About Eve" :
BETTE
57. Invitation request :
RSVP
- This is an acronym for French - "Let me know if you are coming or not.
58. Much of the Silk Road is in it :
ASIA
59. Chicago-based cable superstation :
WGN
- Too bad, they no longer have White Sox or Cubs games. I guess Fox Sports pays more money to the team at Guaranteed Rate Field, or the gum chewers at Wrigley.
60. Tool that gets ground up :
HOE
- Clever clue, I was thinking of coffee.
61. Flushed :
RED
- I may have clued the "Galloping Ghost" (Mr. Grange.)
62. Org. in the 2000 film "Traffic" :
DEA
- That would be the Drug Enforcement Agency. I think they only deal with PEDs and Opioids. My Metformin is safe.
Boomer