Americans love pets. They bring us joy and make us laugh with their silly behaviors and antics. Today Roland brings us the mixed breed. They were pretty easy to spot.

Let's call the theme Mutts and Moggies

17. Welcome wind on a hot day:

MIL

D BREE

ZE

.

42. "Best thing since" invention metaphor:

SLIC

ED BRE

AD

.

36. Successful cryptographer:

CO

DE BRE

AKER

.

The reveal:

62. Pet without papers ... or what is literally found in the circled letters:

MIXED BREED

.

Across:

1. Not at all good:

EVIL

. Bad to the bone.

5. Piece-of-cake shape:

WEDGE

. I wanted slice. Both wedge and slice are also golf terms. If you routinely slice your wedge, it's time to see your local PGA teaching professional. He or she may correct your grip and swing plane. That should get you back on track, easy as 1-2-3, piece-of-cake.

10. Tick off:

MIFF

. Peeve.

14. Use a surgical beam:

LASE

.

15. Toward the back:

AREAR

. Aftward on a ship.

16. "What I Am" singer Brickell:

EDIE

. Trivia fact: Married to Paul Simon.

19. First-rate:

A-ONE

. Alternatively written as A1. We see that as the Audi model or the Kraft Steak Sauce and many

Other Uses. Driving fast on the A1.

There's also the A1 autobahn in Germany. This driver makes the 90 minute drive from Bremen to Hamburg in 42 minutes. He's driving a BMW 730d, and after the first 11 minutes or so, he pushes it up to and sustains almost 250 klicks per hour. That's over 150 MPH ! Watch starting at 11:10 after he gets out of the speed-limit zone. If you really want to see the scenery fly by, change the video playback options to run at 2X speed.

20. Grab greedily:

SNATCH

.

21. Brought back to mind:

RECALLED

.

23. Migratory flying formations:

VEEs

.

25. Dance move:

STEP

.

26. Carrots' partners:

PEAS

. Some things just go together. Bacon and eggs. Hugs and kisses. Tea and biscuits. Love and marriage. Spaghetti and meatballs. The moon and the stars. Turkey and dressing. Fred and Ginger. Peanut butter and jelly. Wine and cheese. Burger and fries. Rodgers and Hammerstein. Your turn.




29. Dangerous tide:

RIP

.

31. Airing in the wee hours:

ON LATE

. Like that pillow guy.

35. Dr.'s orders:

Rxs

. Prescriptions.

38. Diner:

EATER

.

40. Cup handle:

EAR

.

41. Not reactive, as gases:

INERT

.

45. Untruth:

LIE

.

46. Walked with purpose:

STRODE

.

47. Typical John Grisham subject:

LAW

.

48. Back talk:

SASS

.

49. Nervous twitches:

TICS

.

51. Retail center:

MART

.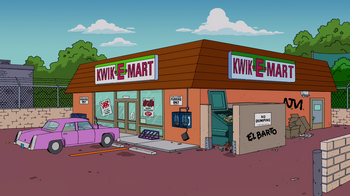 53. Cigarette stimulant:
NICOTINE
.
57. Staggered:
REELED
.
61. Neutral shade:
ECRU
.
64. Drop of sorrow:
TEAR
.
65. Oscar-winning "Skyfall" singer:
ADELE
.
66. Family babysitter:
NANA
.
67. Attaches a patch, say:
SEWS
.
68. Massenet opera about a Spanish legend:
LE CID
. Opera lovers like Hahtoolah probably nailed this.
In the early 1600s, French playwright
Pierre Corneille
wrote the play
Le Cid
based on the legend of Spanish medieval hero El Cid. The play was wildly popular, but Corneille took a lot of flak and created quite the stir because he initially wrote the play as both a tragedy and a comedy. That was a big no-no at the time, at least as far as the French cultural authorities were concerned.
In the late 1800s, French composer
Jules Massenet
turned the play into an opera:
Massenet's Le Cid - Synopsis
. Here's audio of
Enrico Caruso
singing the aria
"O souverain, o juge, o père"
from Massenet's Le Cid.
Good thing the perps gave me LE, because I would have had EL.
69. Absolut rival: SKYY. Vodka brands. Tinbeni gets options !
Down:
1. O'Neill's "Desire Under the __":
ELMS
.
2. Fruitless:
VAIN
.
3. Cuba, por ejemplo:
ISLA
. Spanish in the clue, Spanish in the answer. Or, if you so prefer, the same in Portuguese.
4. Some HD sets:
LED TVs
.
5. Medal recipient:
WAR HERO
.
6. Poetic preposition before "now" or "long":
ERE
.
7. Animal on XING signs:
DEER
.
8. Long looks:
GAZES
.
9. __ set: building toy:
ERECTOR
.
Inducted into the Toy Hall of Fame in 1988.
Salem, Oregon born inventor, athlete, magician, toy-maker and businessman Alfred Carlton Gilbert is best known as the inventor of the Erector Set. He also invented the pole vault box. As an athlete, he set a world record for consecutive chin ups, and then set a world record in pole vault in 1906 while a student at Yale. He then won a Gold Medal in pole vault at the 1908 Olympics. He was dubbed by the press as "The Man Who Saved Christmas" after arguing successfully against a ban on toy production in 1918 during World War I. Source: Wikipedia and acgilbert.org.
10. College student's dining choice:
MEAL PLAN
.
How Not to Blow Your College Meal Plan
11. Singing competition that returned in 2018, familiarly:
IDOL
. American Idol.
12. "Okay by me":
FINE
. I can usually gauge the mood of my wife based on tone.
13. Nourish:
FEED
.
18. Letters in old dates:
BCE
. Wikipedia: "...Before the Common or Current Era (BCE)... In the later 20th century, the use of CE and BCE was popularized in academic and scientific publications, and more generally by authors and publishers wishing to emphasize secularism or sensitivity to non-Christians, by not explicitly referencing Jesus as "Christ" and Dominus ("Lord") through use of the abbreviation "AD"..."
22. Virgil epic:
AENEID
. Oh man. Not my cuppa. Here goes: Epic poem of myth and legend written by the ancient Roman poet Virgil. Lots of supernatural meddling and involvement. The hero is Aeneas. Leads other Trojans as they sail to Italy, escaping Troy after the Greeks attacked. Spartans and Trojans didn't get along at the time. Perils along the way. They make it. Build a city that generations later becomes Rome. Wins battles. Gets hindered and helped by the gods at many turns. Sounds like George Lucas and Star Wars to me, but I've never seen that movie either. How did I do Misty ? I'll take the D+ and move on.
24. Flip of a 45 record:
SIDE B
.
26. Defensive basketball tactic:
PRESS
. Short for pressure. The team without the ball (the defense) tries to pressure the offense into making a mistake and causing the offense to lose possession of the ball. The change of (ball) possession is known as a turnover, and is the primary goal of the press.
27. Praise highly:
EXALT
.
28. Up and about:
ASTIR
.
30. Oyster jewel:
PEARL
.
32. Cub Scout leader:
AKELA
. The leader and guide for Cub Scouts on
the advancement trail.
Borrowed from Rudyard Kipling's
Jungle Book
as a symbol of wisdom, authority and leadership. scouting.org, cubscouts.org, wikipedia.
33. Hatcher and Garr:
TERIs
.
34. Some Deco prints:
ERTEs
. Russian-born
Romain de Tirtoff
was known by the
pseudonym "Erté",
from the French pronunciation of his initials.
36. College transcript unit:
CREDIT
.
37. Silvery freshwater fish:
BREAM
.
39. Nature excursions:
ECOTOURS
. Ecological tourism.
43. Dot between dollars and cents:
DECIMAL
.
44. Given, as a medal:
AWARDED
.
48. Rudder locales:
STERNS
. Aft-most. Spitzboov would know all these terms, and more !
50. Snarky:
SNIDE
.
52. Yank's war foe:
REB
. Yankees and Rebels in the U.S. Civil War. Generally, northerners and southerners. How much southern blood does your speech show ?
Take this test.
53. Earns after taxes:
NETS
.
54. Slushy drink brand:
ICEE
. Apu sells a similar product called Squishee at Kwik-E-Mart.
55. Avian crop:
CRAW
. Merriam-Webster definitions:
Avian: of, relating to, or derived from birds
Crop: a pouched enlargement of the esophagus of many birds that serves as a receptacle for food and for its preliminary maceration; also : an enlargement of the digestive tract of another animal (such as an insect)
Craw: The crop of a bird or insect.
56. Boardroom VIP:
EXEC
.
58. Security breach:
LEAK
.
59. Counting rhyme word:
EENY
.
60. June 6, 1944:
D-DAY
.
63. Collegian who roots for the Bulldogs:
ELI
.
A Yale University student is often called an Eli or a Yalie. The athletic teams of Yale are the Bulldogs.
Handsome Dan is the name of the actual bulldog that serves as the mascot.
Iteration Number 18
is now serving.
Good boy.
Here's the grid:
See all y'all later n'at !