Theme: (Split) Word Chain - Four rows of words form a word chain.
14. With 15-Across, station with a hook and ladder: FIRE. Firehouse.
15. With 16-Across, indoor chores: HOUSE. Housework.
16. With 28-Across, tireless sort: WORK. Work horse.
28. With 31-Across, big biting insect: HORSE. Horse fly.
31. With 32-Across, sticky strip: FLY. Flypaper.
32. With 40-Across, bills to pay with: PAPER. Paper money.
40. With 42-Across, financier: MONEY. Money man.
42. With 43-Across, strength needed for a team job: MAN. Man power.
43. With 61-Across, turn off, as a computer: POWER. Power down.
61. With 62-Across, Australia: DOWN. Down under.
62. With 63-Across, attempt: UNDER. Undertake.
63. With 14-Across, become ignited: TAKE. Take fire.
Boomer here. Happy Monday everyone! Demanding theme for a Monday, but C.C. said "Amazing grid work".
I certainly hope that all of you young ladies out there had a happy and satisfying Mother's Day. Congratulations to your families! I had an interesting week. I bowled in the Minneapolis "700 Club" tournament. This is a 4 game scratch (no handicap) tournament for any bowler who has had a 700 + series in league. There are 5 divisions separated by age, and I am in the "Older than dirt" division. (70+). The tournament is held across 8 lanes so we move after each game. I do not recall ever bowling a set like the one I had last Thursday. 254 - 262 - 140 - 246! I left 4 splits in the ugly 3rd game but still recovered enough (902) series to win my division. Sometimes it pays to be older than dirt.
Across:
1. Big name in PCs: ACER. Makes me think of my 1975 AMC Pacer. Great idea but they should have made one that was more dependable.
5. Play idly, as a guitar: THRUM. Now is this a strum with a thumb ?
10. Not that: THIS.
17. Particle for Fermi: ATOM. Nobel-winning physicist Enrico Fermi.
18. Out-of-use anesthetic: ETHER.
19. Blunted blade: EPEE. I never could figure out how a sword got this name.
20. One fighting back: RESISTER.
22. "The Quiet American" novelist Graham __: GREENE. - wrote novels and short stories before my time.
24. First stage of grief: DENIAL.
25. Firmly resolved (against): DEAD SET.
26. Election winners: INS
27. Company head: BOSS. The head is usually the CEO. A boss is in charge of a chain gang. "When I came down to Old Hannah, had a number for my name. They chained us together and we started cuttin' cane"
37. Big cheese: EXEC. He could be a CEO
38. Wide shoe size: EEE.
39. Azerbaijan's capital: BAKU. If you have never been to Azerbaijan, you probably came to this blog to get the answer. Welcome!
44. Censor's target: SMUT.
46. Friend of Frodo: SAM. Frodo Baggins/Sam Gamgee. Green eggs and ham, Sam I am!
47. Elk relative: RED DEER. I don't believe these are prominent in the U.S. We have brown deer in Minnesota, but there is one around Christmastime with a red nose.
51. Dungarees: DENIMS.
54. Mistakes: ERRORS. A baseball stat with Runs, Hits, and Left on base.
55. Hand-tightened fasteners: WINGNUTS. A famous product of Ideal to connect wires, I am sure Graybar has sold millions of them.
57. Galway Bay's __ Islands: ARAN.
58. New Orleans NFLer: SAINT. Lost to the Vikings last playoff with an unbelievably ridiculous "Hail Mary" pass to Stephon Diggs.
60. Lotion additive: ALOE. - C.C. has an Aloe Vera plant in our home.
64. "Do it, or __!": ELSE. Or ELSE what ?
65. Wordsworth words: POESY. Sounds like catcher Buster of the Giants, but spelled differently.
66. Fed. power dept.: ENER. I know they are talking energy, but we don't buy our power from the feds, do we?
Down:
1. A long way off: AFAR. "We three kings of Orient are, bearing gifts we traverse afar".
2. Credited in a footnote: CITED. If you text while driving you may get CITED.
3. Like jagged edges: EROSE. Did anyone send or receive an "E rose" for Mother's Day? It's sort of like an email but it smells nicer.
4. Wax nostalgic: REMINISCE.
5. Angle symbols: THETAS.
6. Marriott or Hyatt: HOTEL. Well known national names, I prefer the "Orleans" in Las Vegas. Bowling lanes on the second floor.
Boomer, 2018, the Orleans
7. German industrial region: RUHR.
8. Apply: USE.
9. Traffic slowdown spots: MERGES. We have a ton of these this year in MN. Late Spring, no the powers that be a fixing every road in the greater Metropolitan area. Took me an hour each way to and from the bowling tournament I mentioned earlier. (The bowling center was a whopping 15 miles from my home.)
10. Coarse cloth: TWEED. Tweedle Dee Dee, Tweedle Dee Dum.
11. Aspirations: HOPES. My Mom's name was Hope. Happy Mother's Day Mom, wherever you are!
12. Cara of "Fame": IRENE. Good night.
13. Trapshooting: SKEET.
21. Triangle ratio: SINE. This math went well over my head.
23. Farrier's abrasive tool: RASP.
25. Elder statesman: DOYEN.
27. Sound from the fold: BLEAT.
28. Sewn edge: HEM. If a sewn edge is a hem, then what is a haw?
29. Kitchenware brand: OXO. Not a common name. I think they make Farberware.
30. Stimpy's sidekick: REN.
31. Thigh bone: FEMUR. Connected to the HIP bone.
33. Loathe: ABOMINATE.
34. Cat foot: PAW. Father's Day is next month for Opie and all of you who have a Paw.
35. Just get (by): EKE.
36. Capek's robot play: R.U. R.
41. 1914 battle river: YSER. I've heard of it, it's in Europe somewhere, but I don't think I could find it on a map.
43. Hunger twinge: PANG.
45. Really botch: MESS UP. Error did not work, plus we already had it.
46. "Who goes there?" guard: SENTRY.
47. Aptly named novelist: READE.
48. Swashbuckling Flynn: ERROL. Errol was a bit before my time and I managed to never see an Errol Flynn movie. The only black and white films I saw were the Three Stooges and Laurel and Hardy. "Hard boiled eggs and nuts" is one of my favorite expressions.
49. Tied chess games: DRAWS. I used to play chess but I was no good. Somehow "Stalemate rings a bell but if you only have five letters to fill, Draws are okay.
50. "Death, be not proud" poet: DONNE.
51. Uses the good china: DINES. What's it called if you use paper plates ?
52. Disney's Chinese warrior: MULAN.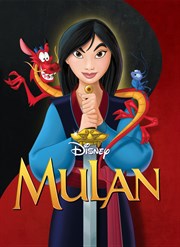 53. Feed, as a fire: STOKE.
55. Like a 10-lane highway: WIDE. - I saw 16 lanes (8 coming and 8 going) in Atlanta once. Minnesota traffic could use that however we don't have plows wide enough for winter wear.
56. Tarot reader: SEER.
59. Chilean year: ANO.
Boomer