Theme: PRIVATE HOUSES (33. Most suburban residences... or, in a military sense, the ends of 17-, 24-, 46- and 55-Across)
17. Bedding structure for kids:
BLANKET
FORT
.
24. Place for people with nothing to hide?:
NUDIST
CAMP
.
46. "Theft" on a diamond:
STOLEN
BASE
.
55. Secretary of Defense, for one:
CABINET
POST
.
Boomer here.
The Whiz Kids had won it, Bobby Thompson had done it, and Yogi read the comics all the while. "Talkin' Baseball" with Terry Cashman. Baseball is my favorite sport, especially this time of year, and although this C.C. puzzle is from the L.A. Times, I have to admit that I am rooting for the Brewers. C.C. and I attended a Twins Brewers game at Miller Park some years back. Great stadium and foods!
Across:
1. Largest city in the Bahamas: NASSAU.
7. Beauty chain with a salon inside each store: ULTA. We have a mega shopping center near our home and there is a Ulta store. A bit pricey though.
11. High-level H.S. classes: APS.
14. Takes in or lets out: ALTERS. "And the times, They are a changing" (Dylan)
15. Not at all far: NEAR.
16. Milked animal: COW. Would you believe that goat's milk is consumed more than Cow's in the world?
19. Pirouette pivot point: TOE.
20. Approx. takeoff hrs.: ETDS. Acronym in a crossWORD puzzle ??
21. Patronize Airbnb: RENT. "Trailers for sale or rent." Roger Miller
22. "Fine with me": SURE.
23. Sight organs: EYES.
26. Clinton opponent Dole: BOB. They asked him once "Briefs or boxer shorts" His answer - "Depends".
27. Fawn's mom: DOE. A deer, a female deer, Ray a drop of golden sun ...
28. Partner of hearty: HALE. Mr. Irwin of the PGA. Won a lot of senior events also, but now he usually appears as a legend, (With Jack and Lee)
29. Snake with a tight grip: BOA. You can bet Cleopatra's ASP.
30. Otherwise: ELSE.
32. "It's freezing out here!": BRR. Winter is coming up here in the North. But I'd rather freeze for a couple of months than be invaded by a hurricane.
38. Crime family head: DON. Former Dodger great, Mr. Drysdale.
39. Captains' diaries: LOGS. I wonder if you have to log in to read them.
40. Bro, to a sis: SIB.
42. Liquor amount downed in a gulp: SHOT. Trust me, I know guys that can gulp more than a shot.
44. Mango leftover: PIT.
45. Burst into tears: CRY. The Yankees had to CRY UNCLE to the Red Sox, and the Yankee fans CRIED all the way home.
50. Bohr or Borge, by birth: DANE.
51. Evacuation center beds: COTS. Actually there were plenty of these cots in the military locations mentioned in the basic theme of this puzzle.
52. Cyprus currency: EURO.
53. MIT Chapel designer Saarinen: EERO.
54. Tiny crawler: ANT. They amaze me in where they build their homes underground.
58. Floral luau wear: LEI.
59. "Sin City" actress Jessica: ALBA. Got a Golden Globe for "Dark Angel"
60. Impassive: STOLID.
61. Clairvoyant's claim: ESP. Another acronym ??
62. Genuine: REAL.
63. Provides food for, as a party: CATERS. So, in Idaho, do they Cater Taters?
Down:
1. Catch: NAB.
2. Hoops pass to a high flier: ALLEY-OOP. The man in the funny papers we all know.
3. Regulatory legal association: STATE BAR. Lawyers pass this kind of bar, Not sure about the other kind.
4. Mails: SENDS. "You OOhh send me" Sam Cooke.
5. Torah cabinets: ARKS. Noah's boat - 300 cubits.
6. Take advantage of: USE.
7. Like a ravenous cat: UNFED. Someone did not watch the Chewy.com commercials.
8. Téa of "Madam Secretary": LEONI.
9. Fruit pastries: TARTS.
10. Paintings, sculpture, etc.: ART. Mr. Linkletter of "Kids say the darndest things."
11. Bona fide: ACTUAL. I think Bona Fide means "In good faith" in Latin
12. Words of self-pity: POOR ME.
13. Win every game: SWEEP. Brewers did it to the Rockies in the NLDS
18. Most sincere: TRUEST. No relation to Tess.
22. Accident mementos: SCARS.
23. Flow back: EBB. The Tide flows back, unless you are using it to wash your clothes.
24. Ryan with seven no-hitters: NOLAN. Hard to believe this pitcher had over 5000 strikeouts, yet lost 292 games. (Yeah but he won 324)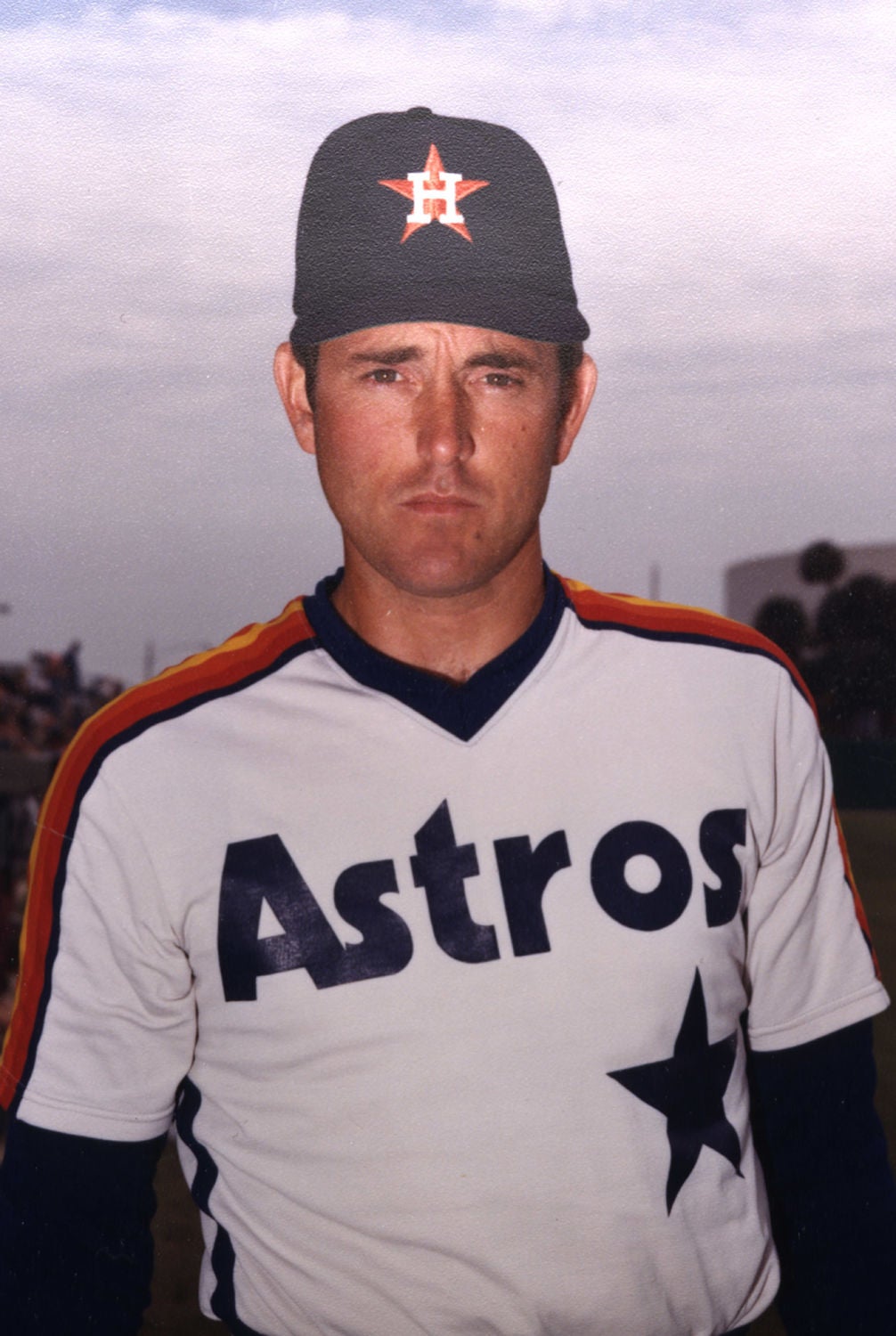 25. Rocket booster's push: THRUST.
27. Dedicate, as time: DEVOTE. "Up 'til then I'll always be..devoted to you" Don and Phil.
31. Snakelike fish: EEL. I still don't think an eel is a fish. How about a water snake ?
32. Bacall's love, familiarly: BOGIE. My favorite golf hole score is bogey.
34. Objects of adulation: IDOLS.
35. Boards, as a bus: HOPS ON.
36. Leafy salad green: ESCAROLE.
37. Emphatic military denial: SIR NO SIR. I was at the VA this week getting a CT Scan, and the physician assistant called me "Sir", I said "You don't have to call me sir, I was an enlisted man." I think they are still chuckling.
41. ''Till next time'': BYE. "Bye, Bye, Love" Don and Phil again.
42. "Sticks and __ may break ... ": STONES. Many years ago, I think around 1963, I took a date to Excelsior amusement park, near Reggie's Danceland. Admission to Reggie's had been doubled to $3.00 each so we did not enter, but stayed in the park. We found out later that the price was raised because the band was from England. Yup, you guessed it - we passed on seeing the Rolling Stones.
43. Inside track info: HOT TIP.
46. Deli counter weighing device: SCALE. Doe, a deer, a female deer, Ray a drop of golden sun...
47. Writer Zora __ Hurston: NEALE.
48. Forrest's shrimp-loving friend: BUBBA. Sergeant Skinner of "In the Heat of the Night".
49. Sans-serif font: ARIAL.
50. Train station: DEPOT. De Pot is now legal in many states.
53. Jazz singer Jones: ETTA.
55. Compact __: CAR.
56. PC key to the left of F1: ESC. How many of you had to look at your keyboard to confirm?
57. NFL scores: TDS. One of these days the answer will be FGS.
Boomer