Theme: "The Irreverent Grammarian"- Seven English grammar-related terms are punnily re-phrased.
22. Confident opinion piece?: DEFINITE ARTICLE. I skip "the" often. Chinese has no definite article.
34. Ammonia and water?: COMPOUND WORDS. Both are compounds.
49. Overlap in a photo lab?: DOUBLE NEGATIVE.
67. Adam?: FIRST PERSON.
81. Truce that's barely holding?: TENSE AGREEMENT.
96. Consecutive jail terms?: RUN-ON SENTENCE.
112. Will sections covering family members?: RELATIVE CLAUSES.
I like the title. Irreverent. That's our Jeffrey. Irreverent with humor, wits and fun.
Just look at the basic grid design. Normally you'll find the grid edges broken into four parts, like our
last Sunday puzzle.
Jeffrey chose the irreverent way. He broke the edges into three, which increases the word length and of course, filling difficulty. We don't see triple-stacked 7's often.
Across:
1. Repetitive geometric patterns: FRACTALS. Sparkly start.
9. Collinsworth with many Sports Emmys: CRIS. Football analyst.
13. Showed openly: BARED.
18. Ricky Martin's birthplace: PUERTO RICO.
20. Use a hammock: REST. Here is our CrossEyedDave relaxing in his hammock.
21. Other side: ENEMY.
24. Approach evening: LATEN. Not a word I use.
25. Eligibility factors:
AGES
. Read
this China Daily article
. The retirement age in China is 50 for women. 60 for men. Mandatory. But Chinese president is 65 already.
26. Most in need of water: DRIEST.
27. Where Brazil took Olympic soccer gold: RIO.
29. Concert finale?:
INA
. Concert
ina.
30. Pitcher's problem: SORE ARM. Different "pitch" in 89. Adjust for pitch: TUNE.
37. Get more precipitous: STEEPEN.
39. Regret: RUE.
40. Track event: MEET.
41. Draw back: EBB.
44. Aveeno competitor: OLAY. Never a fan of Aveeno. Been into CeraVe the past few months.
45. Mark of shame: STIGMA.
48. Hot tub feature: EDDY.
53. Writer Deighton: LEN.
55. Remark that hurts: INSULT.
56. Track winnings: PURSE.
57. Ambulance gp.: EMS.
58. Org. with no "L" in its name, ironically: CTA.Chicago Transit Authority.
61. Brings down: FELLS.
62. Disney film starring Auli'i Cravalho: MOANA. Polynesian girl.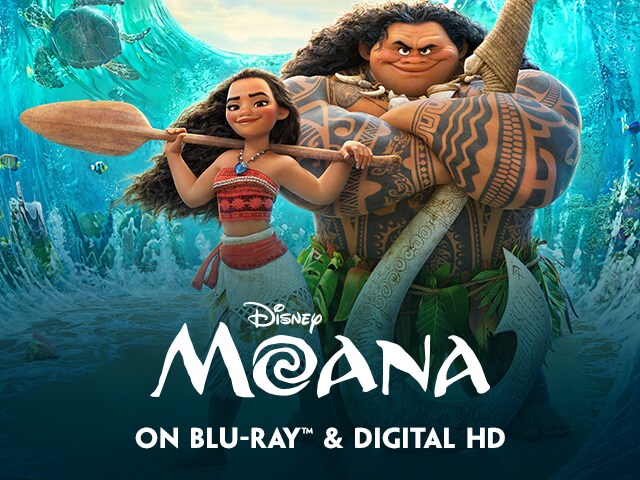 64. Cell pic: SNAPSHOT.
66. Author Dinesen: ISAK.
70. E-commerce icon: CART.
71. Officially rebukes: CENSURES.
73. Pride group: LIONS.
74. Focus of much TV drama: CRIME.
75. Saint-Tropez summer: ETE.
76. Title like Bugs Bunny's "Hare Trigger": PUN.
77. Harbor sights: PIERS.
79. Macbeth and Macduff: THANES.
80. Handheld amp?: MIC.
84. Olympic contact sport: JUDO. The do in Judo is the same as Chinese "tao". Way.
87. Ad rep's links: TIE-INS.
90. Souse's woe: DTS.
91. Single section: UNIT. And 92. Single: ONE.
93. White Castle offerings: SLIDERS.
101. "I can't eat all this!": IT'S A LOT. Boomer has lost quite a bit of weight. He used to love food.


105. British verb suffix: ISE.
106. Always, poetically: EER.
107. Biblical voyage terminus: ARARAT.
109. Bierce's definition of it starts, "A temporary insanity curable by marriage": LOVE.
110. Buddhist spiritual text: SUTRA.
117. Spud: TATER.
118. Sturdy trees: OAKS.
119. Not giving up: PERSISTENT.
120. Iditarod array: SLEDS.
121. Scheme: RUSE.
122. Bar for adults and children: SNICKERS. Great clue/answer. I first saw Snickers at my then boss's home. Tons of Snickers and cigarettes.
Down:
1. Felipe's fire: FUEGO.
2. Point (to): REFER.
3. Comes up: ARISES.
4. Many an Amazon dely.: CTN.
5. Nome : yours :: Nice : à __: TOI.
6. Collages and such: ART.
7. Wasn't true: LIED.
8. Not often seen: SCARCE.
9. Autumn adjective: CRISP. Sweater and leather jacket weather here in Minnesota.
10. Page one, generally: RECTO.
11. Part of 77-Down: Abbr.: ISL. 77. Smallest Canadian prov.: PEI.
12. Chest protector: STERNUM.
13. Not on deck: BELOW.
14. Carrier with HQ in Tokyo: ANA. All Nippon Airways.
15. No longer playing: RETIRED.
16. Corrected: EMENDED.
17. Zhou or Qin: DYNASTY. This makes me so happy. Most of you know Zhouqin is my Mandarin name. I was born in Xi'an, capital city of four Chinese dynasties: Zhou, Qin, Han and Tang. Xie xie, Jeffrey!
18. Palm gadgets, briefly: PDAS.
19. Neighbor of Taurus: ORION.
23. Pro __: TEM.
28. Mr. Right, presumably: IDEAL MAN. 102. 28-Down's opposite: LOSER.
31. Much of Micronesia's makeup: ATOLLS.
32. Get a new tenant for: RE-LET.
33. Indicate: MEAN.
35. Strong desire: URGE.
36. Sign that may make you nervous: OMEN.
38. Joe-__ weed: herbal remedy: PYE. This is new to me. Looks so pretty.
41. Building: EDIFICE.
42. Supposedly medicinal herb that sounds relevant to chiropractors: BONESET. This is also new to me.
43. Restricted road part: BUS LANE.
45. Like some elegant gowns: STRAPLESS.
46. "Whether __ nobler ... ": Hamlet: TIS.
47. "__ been there": I'VE.
50. Adds muscle mass, with "up": BULKS.
51. Honor roll stats: GPAS.
52. Family member: AUNT.
57. Slaughter of old baseball: ENOS.
58. Confined, in a way: CHAINED.
59. Badger: TORMENT.
60. Bears witness (to): ATTESTS.
62. Personal bearing: MIEN.
63. Hosp. areas: ORS. So many nice volunteers at the VA hospital in Minneapolis.
64. Common ID: SSN.
65. "Hit the road!": SCRAM.
67. Sugar in much corn syrup: FRUCTOSE.
68. Celt's land: EIRE.
69. Actress Salazar of "Maze Runner" movies: ROSA. Not familiar to me. I bet D-Otto's old sweater has less holes than hers.
72. Venerable letters in global news: UPI.
74. Glass-aloft salutation: CHEERS.
78. Place to stay: INN.
79. Belief: TENET.
80. Con __: tempo marking: MOTO. Learning moment for me.
81. Many a freshman: TEEN.
82. Sporty VW: GTI.
83. Designer Gernreich: RUDI. Monokini.
84. Gavel wielders: JURISTS.
85. Extraordinary: UNUSUAL.
86. Unlikely banquet setting: DINETTE.
88. Wrong: IN ERROR.
93. Legal tender substitute: SCRIP.
94. Target of suburban cleanups: LEAVES. I like the clue.
95. Respectful gesture: SALUTE.
97. Approaches: NEARS.
98. Negotiations: TALKS.
99. Expunge: ERASE.
100. D.C. athlete: NAT.
103. Kitchen equipment: OVENS.
104. Proficiency determiner: TEST.
108. Shore bird: TERN.
111. Like two-thirds of Austria's flag: RED.
113. Dominique's thirst quencher: EAU.
114. 15-season show whose final episode was "Immortality": CSI.
115. Driving need: Abbr.: LIC. License.
116. Propose, in a way: ASK.
Boomer update:
The biopsy showed that Boomer's bone cancer originated from the
prostate
. He just started taking Bicalutamide (50mg) yesterday. After two weeks, he'll get a get a hormone shot which lasts for six months. The shot will be repeated, according to Dr Levi Downs. Hopefully we'll know more when we see Dr Downs in two weeks.
We're going to have one more CT scan next Tuesday and bone scan on Oct 16th. In the meantime, Boomer is taking Ibuprofen (800mg) and Oxycodone for pain control.
Thanks for sharing your experiences with me, esp you, Jerry S, I've read your email so many times. It always calms me down. Also want to say "Thank you" to our caring Dr. Nina (Inanehiker) for her medical advice.
Thank you for the warm wishes and suggestions, everyone. They all comfort me.
C.C.