Title: As we approach summer it is time for PUN IN THE SUN!
One of our friends and a regular - Paul Coulter - is back. For those who do not remember, his first LAT TIMES PUBLICATION was 6 years ago. It makes me a bit sad to read comments all those we do not see here any longer. It was very hard introductory puzzle but we did get wonderful pics of our own Lucy Dale in her wimple. Today's puzzle was not as difficult if you have the 'proper' sense of humor; the themers are sound-alike puns. And like all of this type of puzzle, the humor is subjective, so you all might not be amused, but I was. Not to jump on the negative bandwagon, but this was not my favorite of Paul's puzzles. There were sacrifices to have the five long themers with 57 blocks dedicated to theme. There was not much room for other sparkly fill. ISSUERS, MIDTOWN, UNCTION, NERVE ENDING and PAPER TRAILS do make the grid better but we do have an abundance of initialisms; it is time to move to the theme.
17A. Winter wear made from tusks?: IVORY COATS (10). The Ivory Coast is both a pun and an anagram.
30A. Routines for barbecuing?:
WIENIE
ROTES
(11).
Wienie Roast
is a pun, but not an angram, but it does rhyme with 17A.
37A. Cuts back on one's livestock business?:
GIVES UP THE
GOATS
(15).
Gives up the Ghost
must be the seed entry, and ta da also rhymes with...
46A. Carryalls made by Dior?:
FRENCH
TOTES
(11). Many believe challah makes the best
French Toast.
60A. Useless castle defenses?:
INNER
MOATS
(10). This also includes OATS, but is paired with yet a different rhyme
Innermost
. This an outlier, as it is one word, though I did find a clothing brand. I love that Paul found 5 different sounds that rhyme for his sound-alikes, but I am guessing some will say, "stop at four"and forget the outlier. But he would not have had the needed symmetry. Making puzzles is not for sissies.
Across:
1. Jokers:
WAGS
. Unlike our
W
ild
A
ss
G
uesses, this goes back to the 1550s "person fond of making jokes," perhaps a shortening of waghalter "gallows bird," person destined to swing in a noose or halter, applied humorously to mischievous children.

5. Small ball on a string: PEARL. Our Friday cluing begins here.I needed the perps. Followed by a gimme...

10. Emulated: APED. Followed by personal poetry...
14. Classic Langston Hughes poem:
I TOO
.
LINK
.
15. Portmanteau metal producer:
ALCOA
. No, no, no! AL CO A,
al
uminum
co
mpany of
a
merica is not words mashed together.
16. Alley unit:
LANE
. Now we upset Boomer with a bowling non-sequitur.
19. __-FREE: contact lens solution:
OPTI
. Which actually may be a portmanteau.
20. Asian holiday:
TẾT
Tết short for Tết Nguyên Đán, Spring Festival, Lunar New Year, or Vietnamese Lunar New Year is the most important celebration in Vietnamese culture. While Asian cultures celebrate the lunar new year, only Vietnam calls it by that name.
21. Publishers:
ISSUERS
. A bit of a pun as they issue issues.
23. Onetime Tide competitor:
RINSO
.
26. Less formal alternative to a toga: TUNIC. The toga was considered Rome's "national costume," but for day-to-day activities most Romans preferred more casual, practical and comfortable clothing; the tunic, in various forms, was the basic garment for all classes, both sexes and most occupations. various.

28. Like many AARP mems.: RETired. I guess 'mems' mean members...

29. "A Chorus Line" number: ONE.
33. Blows it: ERRS. But it is human, unlike...

35. Mythical monster: ORC.

36. Airport abbr.: ARRivals


43. Classified ad abbr.:
EEO
.
E
qual
E
mployment
O
pportunity

44. Charged item: ION. I always pay cash when I buy ions.

45. Respectful group address: SIRS. Sexist, too.


51. PC linkup:
LAN
.
L
ocal
A
rea
N
etwork. A CSO to all of our techies.
52. Long, long time:
EON
. The largest unit of time; era = A unit of time shorter than an eon but longer than a period.
53. Loudly laments:
KEENS
. We are back to Friday, not a proper noun but "lament loudly over the dead, bitterly wail," 1811, from Irish caoinim "I weep, wail, lament," from Old Irish coinim "I wail." Hence "to utter in a shrill voice" (1893). We have seen it a few times. No relation to Elizabeth Keen.
54. First signs of smoke:
WISPS
.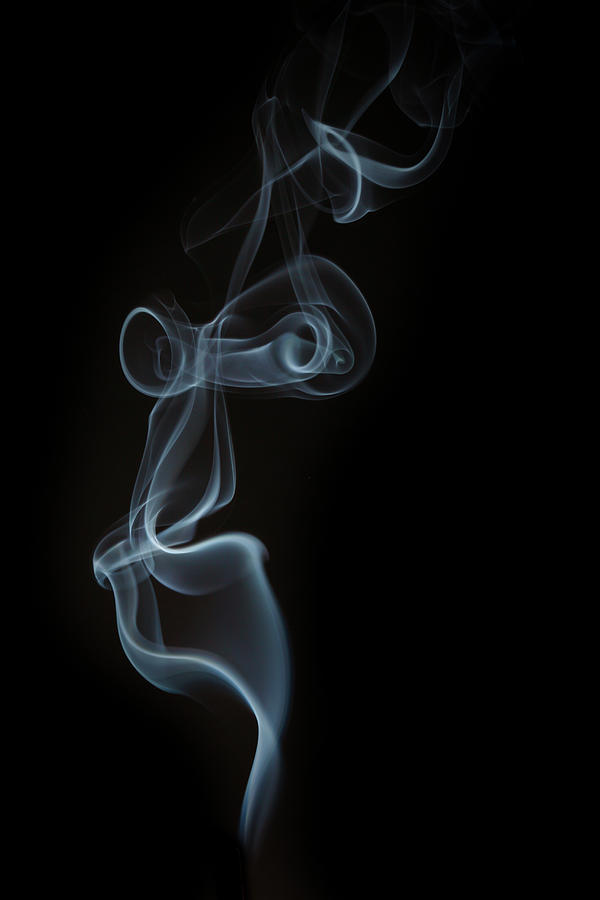 56. Manhattan theater district locale:
MIDTOWN
. A
MAP
58. Blame:
PIN
. You can't pin that on me!
59. Others, in Latin:
ALII
.
66. Advance:
LEND
.
67. "Cool!":
NEATO
. With another similar made up word 38D. Smashing:
SOCKO
.
68. Google results:
URLS
.
U
niform
R
esource
L
ocators, more for our savvy specialists.
69. Not at all cool:
EDGY
. I disagree, edgy can be way cool.
70. Midas' undoing:
GREED
. He had the touch.
71. What boors lack:
TACT
.
Down:
1. Popular console since 2006:
WII
. The active Nintendo console which you can buy used for $60.00 or so.
2. Off-roader's purchase, for short:
ATV
.
A
ll
T
errain
V
ehicle.
3. Muck:
GOO
.
4. Varieties:
SORTS
.
5. Dispute resolution:
PACT
. Maybe music will help.
6. "Do Ya" rock gp.:
ELO
.
7. 2010 health law: Abbr.:
ACA
.
A
ffordable
C
are
A
ct. Not aqui.
8. Twisty pasta:
ROTINI
. It is Italian for twists, I believe.
9. Classic movie girl played by a boy:
LASSIE
. Fun and truthful clue. There are some very fun
LASSIE FACTS
.
10. 1966 N.L. batting champ Matty:
ALOU
. I can hear the grumbling already but the perps were fair.
11. Hard-copy evidence:
PAPER TRAILS
. If you watch Television crime drama the good guys are always looking for these.
12. Main course preceder, in France:
ENTRÉE
. A typical French lunch will consist of: a starter (une entrée), such as a mixed salad, soup, some terrine or paté. A main course, (le plat principal), typically a choice of meat or fish, with potatoes, rice, pasta and/or vegetables; a cheese course (often a selection of local cheeses) and/or a dessert. Desserts are sometimes not detailed on the menu, so you have to listen to the waiter.
13. Jefferson et al., religiously:
DEISTS
. The term is used chiefly of an intellectual movement of the 17th and 18th centuries that accepted the existence of a creator on the basis of reason but rejected belief in a supernatural deity who interacts with humankind.
18. "Ouch!":
YEOW
. So many sounds...
22. Scrawny one:
SCRAG
. One who is scraggly
23. "The Witches" (1990) director Nicolas:
ROEG
. His
BIOGRAPHY
; the movie
24. Calvary inscription:
INRI
.
I
esvs
N
azarenvs
R
ex
I
vdaeorvm
25. Source of feelings:
NERVE ENDING
. No namby pamby emotion here, just the literal site of feeling.
26. Md. athlete:
TERP
. Maryland = Terrapin.
27. Religious fervor:
UNCTION
. This was very hard as I associate the word with the act of anointing, but a deep dive shows this connection for the word.
31. Chit:
IOU
. And I want my money now!
32. Top medals, in Barcelona:
OROS
. There's gold in them there Olympics.
34. Caught in the act:
SEEN
. Caught you.
39. Have the __ for:
HOTS
. This idiom has no known origin, except perhaps the literal autonomic response to extreme sexual attraction.
40. Chicago-to-Lansing dir.:
ENE
. Going to Michigan!
41. Trick, in a way:
TRAP
. In a lie for example.
42. IRS IDs:
SSNS
.
S
ocial
S
ecurity
N
umber
S
.
46. Doe, for one:
FEMALE
. She is back!
47. Stirred up:
ROILED
. Why not riled? If you roil someone you're stirring them up but not necessarily annoying them. To rile someone is to deliberately provoke or antagonize them. Vocab.com
48. Wielding an axe:
HEWING
. Or a new
HOTEL
in Minneapolis.
49. One percent of a G:
TENNER
. .01 x $1,000.00 = $10.00
50. Dip:
SWIM
. You must get wet!
55. Two-way, as a door:
IN/OUT
. Important in restaurants for the servers.
57. Like some sums:
TIDY
. Some
HISTORY
.
58. Egg on:
PROD
.
61. Dumfries denial:
NAE
. Scotland.
62. Automne preceder:
ETE
. Simple French seasons
63. Altar in the sky:
ARA
. Moe just had it in his May 28 write-up.
64. Help for a sad BFF:
TLC
.
B
est
F
riends
F
orever /
T
ender
L
oving
C
are.
65. Retired flier:
SST
.
S
uper
S
onic
T
ransport. I hear they are coming back.
Gee, I just got started and we are done again. I sense some doldrums have overtaken the Corner, no doubt a product of too much pandemic. We must be positive and happy because this is what we get, and we appear on our way back. Paul, I thank you very much for the work that you put in. Finding 5 five letter words that rhymed but did not duplicate each other was awesome. I know it takes a lot to create a puzzle and thought the puns were great. Corner, as I continue as a part-time blogger, I appreciate all who tune in. Lemonade out.
Notes from C.C.:
Here are few beautiful pictures of Lemonade's grandkids. Click
here
for more sweetness. And
here
for all the pictures Lemonade has shared with us over the years.