These: Where did you hide all of the Holes?




Keeping to our bi-weekly schedule, we have Jeffrey back this time with a missing word puzzle. In row 1, 8 and 15 (the beginning middle and end) we have a three word string, each 4,5,4; the clue is for a word ending in "HOLE" but the hole is missing. It is an interesting scientific conundrum, can a hole which is nothing be missing? There is much consistency to the grid though a few of the ___HOLE fill are two words rather than a single word. What makes the puzzle a delight is JW's fun reveal which points out that there are nine words that are not, but should be followed by HOLE. Other than that, it is another Friday with high word count and less than 5 letter average fill. The longer fill is varied including ABORTS, LESTER, NO SHOW, SECURE, SPLEEN, SUCCOR, TOO BIG, WADDLE, AM I BEAT, CAPSULE, GADGETS, LOCKS ON, REVERTS, SEVENTY, SLEDGES, BASE CAMP, PUNK ROCK, ORIGINALS, REMINDS OF, with many of them Jeffrey's customary two word fill. Heck out the symmetry. The asterisks immediately warn the solver that the game is afoot, otherwise 1A would be discouraging. WORMHOLE opened my eyes. Lots of nice musical references; let's see how we all did.




1A. *It offers an ocean view :

PORT

HOLE

(4). Well both ports and portholes do, so this was a hard start. PORTHOLE is written both as one and two words.




5A. *Hardware insertion point :

SCREW

HOLE

(5). While completely avoiding all DF comments, this is one of the theme fill that takes two words, always I think.




10A. *Sci-fi shortcut :

WORM

HOLE

(4). Like many, I learned of this method of travel through STAR TREK. Sorry for the ad, but I like the

LINK

(4:46).

38A. *Means of evasion :

LOOP

HOLE

(4). Did you know

THIS

?

40A. *Stephen Hawking subject :

BLACK

HOL

E

(5). Back to space, this time real science.

LINK

.

41A. *Orca feature :

BLOW

HOLE

(4). This time the science is mammal anatomy.

LINK

.

67A. *Geologic danger :

SINKHOLE

(4). I learned about these when I moved to Gainesville and this limestone sinkhole attributed to the

DEVIL

.

68A. *Serengeti gathering place :

WATER

HOLE

(5). I think in terms of watering holes, but MW says, " a small pool, pond, or lake used by animals for drinking" so what do I know?

69A. *Home security device :

PEEP

HOLE

(4). I do not find these very helpful and they installed the one at work for much taller peep-le, but I do remember this

SCENE

(1:05).

And the reveal, which i am sure appealed at least to me and Moe and HG and the other golfers----especially this week of the Open Championship (or the British Open to some).

46A. Quick round ... and, collectively, what the answers to starred clues lack :

NINE HOLES

(9).

I liked it!

Across:

14. Chevy subcompact :

AVEO

. Discontinued in 2011, so...

15. Salad bar morsel :

OLIVE

. This was hard because I think of morsel as part of rather than a whole.

16. Domingo forte :

ARIA

. You do not have to like opera to like Placido.

LISTEN

(3:01).

17. Spectator sport since the Edo period :

SUMO

. Not something I knew but easily inferable.

18. Alpine air :

YODEL

. A stretch for me.

19. Checker, e.g. :

DISC

. It took me more than one pass to relate to the checker on a checkerboard being a disc.

20. "What an exhausting day!" :

AM I BEAT

! JW likes multiple word fill.

22. Pounding tools :

SLEDGES

. I did not need to be hit on the head with a hammer to get this one.

24. Veto :

NIX

.

25. Clay, nowadays :

ALI

. Easy unless you are a sculptor or into pottery.

26. Handy assortment :

GADGETS

.

30. "Terribly strange" age in Simon & Garfunkel's "Old Friends" :

SEVENTY

. They are both over seventy now.

34. ICU connections :

IVS

.

35. Medical unit :

CAPSULE

. I imagine those who did not like the earlier in the week capsule used as a clue for ROCKET, there will be debate about this clue/fill.

37. "__ you finished?" :

ARE

.

42. Terrible :

AWFUL

.

44. F1 neighbor :

ESC

. If you had to look at your keyboard was that cheating?

45. Makers of wood pulp nests :

WASPS

. John Lampkin showed us this

PICTURE

back in December.

49. Gets in one's sights, with "to" :

LOCKS ON

. As with a telescopic sight on your rifle.

52. Backslides :

REVERTS

to his/her old habits.

56. Cancels the launch :

ABORTS

.

57. Fasten :

SECURE

.

58. "Whip It" rockers :

DEVO

. Where are they

NOW

(0:16)?

59. Order outfit :

HABIT

. Nun too soon.

63. __ on the back :

A PAT

.

64. Monthly pmt. :

ELEC

tricity bill.

65. Midway alternative :

O'HARE

. The two major Chicago airports.

66. Choice array :

MENU

. And the clecho,

43A. Choice array :

LIST

.

Down:

1. "¿Qué __?" :

PASA

. The upside down question mark tells you it is Spanish.

2. Reproductive cell :

OVUM

. Eggs-actly.

3. Takes back to :

REMINDS OF

. Like my trip to my 50th high school reunion took me back to my childhood.

4. Goldilocks complaint :

TOO BIG

. Too hot?

5. Protein-rich bean :

SOYA

. Soy?

6. Blood __ :

CLOT

. Lots of Blood____fill- TYPE, TEST, LUST, BANK, LINE, MOON, but this is the first appearance of Clot.

7. Unburden :

RID

.

8. Anticipatory times :

EVES

. Twas the night before Christmas....

9. More than adequately :

WELL

. Oh my, you do that so well!

10. Swaying walk :

WADDLE

. Don't make fun it is

MEDICAL

(1:36).

11. Art museum works, usually :

ORIGINALS

. There are some numbered prints, perhaps.

12. Increase :

RISE

.

13. Pro and mini :

MACS

. Apple computers, here I come. Did I answer why?

21. Business VIP :

EXEC

utive.

23. Architectural projection :

EAVE

.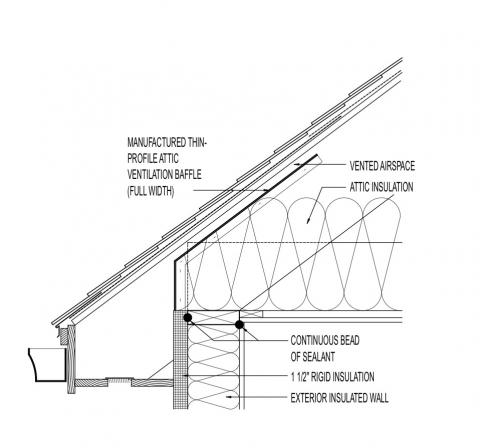 26. Colorado tributary :
GILA
. They meet on the other side of Arizona
LINK
.
27. State as accurate :
AVOW
.
28. Bar __ :
TAB
. Bar none I am sure this is Tin's favorite.
29. Petulance :
SPLEEN
. I guess someone venting his spleen can be petulant, but this was all perps.
30. Help :
SUCCOR
. A nice old fashioned word.
31. Yosemite grazer :
ELK
. I did not know this.
32. Stadium in St. Pete, with "The" :
TROP
icana. You know who has juice in Florida.
33. Landscaping shrubs :
YEWS
. I understand they like shade.
36. Obi, e.g. :
SASH
. So often OBI is the fill.
39. "Pure, stripped down" genre, per Tommy Ramone :
PUNK ROCK
. One of the originals.
41. Climber's refuge :
BASE CAMP
.
45. "__ Got Tonight": 1983 hit duet :
WE'VE
. He redid it with Dolly Parton.
47. Absentee :
NO SHOW
.
48. Sci-fi author/editor del Rey :
LESTER
. I used to read a lot of Science Fiction and
Lester
was one of many who came out of the 30's and pulp magazines. He was also a very successful editor and was the inspiration for one of the members of Isaac Asimov's Black Widowers.
49. Fills with cargo :
LADES
.
50. Division symbols :
OBELI
. These are just ÷.
51. Neo-pagan gathering :
COVEN
. A Cool CSO to our California group.
53. Nepal currency :
RUPEE
.
54. Big name in air conditioning :
TRANE
. I prefer this
TRAIN
.(4:52).
55. Everything but the liquor :
SET UP
. The juice, ice and sodas that Tin never uses.
60. Word associated with a light bulb :
AHA
.
61. Echolocation user :
BAT
. Using the sound bouncing off things instead of seeing. I know the feeling.
62. Steaming state :
IRE
. We leave as we came with a bit of misdirection which I hope did not leave anyone hot under the collar....
Well I am certainly getting accustomed to JW and his puzzles, so I had fun with this. I hope you did and enjoy the rest of the Golf while the rest of the sporting world rests. Lemonade out.