Theme: "TV Partners" - Two different TV shows are merged.
23. Show in which the Tanners move to 1600 Pennsylvania Ave.?: FULL HOUSE OF CARDS. Full House. House of Cards.
37. Show in which Daenerys questions her suitors?: DATING GAME OF THRONES. Dating Game. Game of Thrones.
53. Show in which Gloria and Lois commiserate about lazy husbands?: MODERN FAMILY GUY. Modern Family. Family Guy.
65. Show in which a Time Lord becomes a live-in domestic worker?: DR WHO'S THE BOSS. Dr Who. Who's the Boss?
76. Show in which zombies invade an 1870s South Dakota town?: WALKING DEADWOOD. Walking Dead. Deadwood.
90. Show in which Richie and the Fonz write a soap?: HAPPY DAYS OF OUR LIVES. Happy Days. Days of Our Lives.
112. Installment of each of the "shows" in six puzzle answers?: CROSSOVER EPISODE.
Great to see Ross back. He just gave us
this creative theme
last month. This is his first LAT Sunday.
DOCTOR WHO'S THE BOSS would be better for 65A, as the official name is DOCTOR WHO. Sometimes symmetry would not cooperate.
Only 7 entries, but they're all fairly long, occupying total 113 theme squares. Quite dense.
Across:
1. Thin Mint cousins: SAMOAS.
7. Music-playing Apple: IPOD. Lost my precious free Marc Maron episodes during last factory re-set.
11. Campus residence, maybe: FRAT.
15. "I touched your nose!" sound: BOOP. This is new to me.
19. Luke's mentor: OBIWAN.
20. Choice: VOTE.
21. Casino city near 32-Down: RENO. 32. Western resort: TAHOE.
22. Part of A.D.: ANNO.
26. "All __ are off": BETS.
27. Had: ATE.
28. Usual method: Abbr.: SOP. OK, Standard Operating Procedure.
29. Selena's music style: TEJANO. Named after Texas.
30. Block: STYMIE.
32. "Star Trek" actor: TAKEI (George)
34. Big name in foil: ALCOA.
36. Justice Kagan appointer: OBAMA. He appointed two female justices.
41. "Phooey!": PAH.
42. Doofus: DOLT.
43. Knighted Irish rocker: BONO. So happy he got his voice back.
46. Twin Cities campus, informally: U OF M. University of Minnesota.
49. Old horse: NAG.
50. "The A-Team" actor: MR T.
58. Half a comedy duo: MEARA. Stiller and Meara.
60. Riviera saison: ETE. Season.
61. One-eighties: UIES.
62. People couple: ITEM. People magazine.
63. Better ventilated: AIRIER. Someone said that Michael Jordan is paid 5 cents for each pair of Air Jordan.
64. Insole material: GEL.
69. '60s war zone: NAM.
70. Panini cheese: ASIAGO.
72. Inlets: RIAS.
73. Lamb pen name: ELIA. Charlies Lamb. We also have 67. Literary pen name: SAKI.
74. Civil War letters: CSA.
75. Lifted: STOLE.
80. Program named for its broadcast day, for short: SNL.
81. Lower, as lights: DIM.
83. Beloved 1981 bride: DIANA.
84. Thor's father: ODIN.
86. Cambodia neighbor: LAOS. Their traditional skirt is called Sinh.
89. Sgts.' superiors: LTS.
99. Silent and amazed: AGAPE.
100. Anklebone: TALUS.
101. Scourges: BANES.
102. Went up again: RE-ROSE. Also 12. Put new shingles on: RE-ROOF.
104. Chop shop wheels: HOT CAR.
107. Strain: TAX.
108. Show ending?: BIZ. Showbiz.
111. They may be inflated: EGOS. See the clue in 10. Kanye West label: DEF JAM.
116. Like blokes: MALE.
117. "I know! Call on me!": OH OH.
118. Curds in blocks: TOFU. When I lived in Xi'an, we went to the market every day to get fresh Tofu.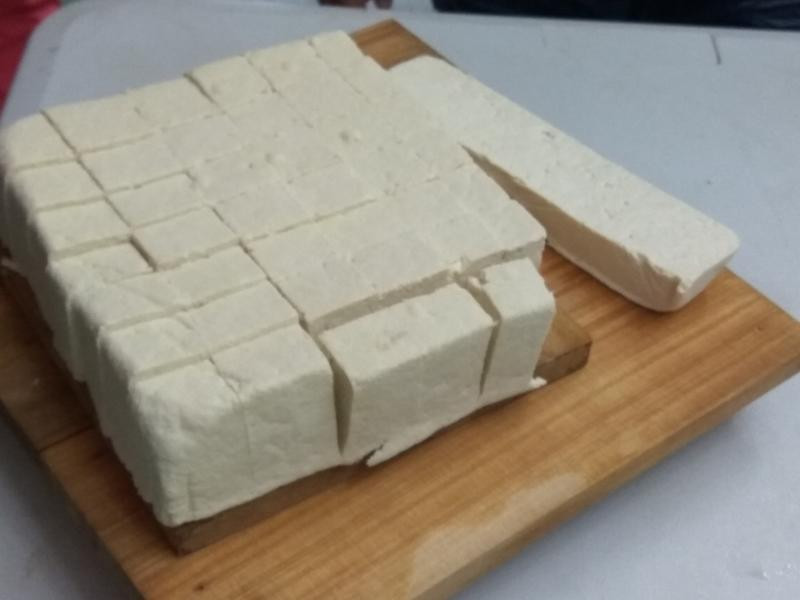 119. Hardened (to): INURED.
120. Raced: SPED.
121. Too curious: NOSY.
122. Little branch: TWIG.
123. Way out: EGRESS.
Down:
1. One may be L-shaped: SOFA.
2. Be flush with: ABUT.
3. Race distance: MILE.
4. Hogwarts mail carrier: OWL.
5. Expresses awe over: AAHS AT.
6. JWoww's title pal in a "Jersey Shore" spin-off: SNOOKI. This girl. Glad you had a wonderful vacation, Yellowrocks!
7. Hosp. hookups: IVS.
8. Burns, e.g.: POET.
9. Great Plains tribe: OTOE.
11. Italian director Zeffirelli: FRANCO. Unknown figure. Wiki says he's "known for several of the movies he has directed, especially the 1968 version of Romeo and Juliet, for which he received an Academy Award nomination. His 1967 version of The Taming of the Shrew with Elizabeth Taylor and Richard Burton remains the best-known film adaptation of that play as well."
13. "Your point being?": AND.
14. Trash: TOSS. Hey, this fill could be easily ROSS.
15. Gen Xer's parent, perhaps: BABY BOOMER. Here is our Baby Boomer.
16. Solo: ONE-MAN.
17. As scheduled: ON TIME.
18. Impersonate: POSE AS.
24. Overturn: UPEND.
25. NASCAR's Yarborough: CALE.
31. Ripped: TORN.
35. Good way to keep an enemy: AT BAY.
37. Unwelcome flower: DANDELION. I like dandelions and yellow rockets in open fields. Always reminds me of the pretty canola flower fields in my childhood.
38. Feeling down: GLUM.
39. Yours, in Tours: A TOI.
40. Swine: HOG.
41. Sits in, say: PROTESTS.
44. Swatch Group products: OMEGAS.
45. Plod: TRUDGE.
47. Enters daintily: FLITS IN. Sure sounds dainty.
48. Folk story: MYTH.
49. Prepared for a filling: NUMBED
51. Slickers: RAINCOATS.
52. Traitorous acts: TREASONS. Did not know this word is plurable, D-Otto! Very observant comment of Thursday puzzle, by the way!
54. Robert De __: NIRO
55. Not many: FEW. Gary, I'm so sorry about your niece Lauren. What a courageous woman!
56. Guru's lodging: ASHRAM.
57. "Golly!": GEE.
58. Have sum trouble: MIS-ADD
59. Fleet: ARMADA.
63. China setting: ASIA. Picard, I've not seen "Crazy Rich Asians". The plot is so far away from my world.
66. Surprisingly, what the "O" in OPEC doesn't stand for: OIL. It stands for Organization.
68. Soccer cheer: OLE.
71. Naysayers?: ALL OPPOSED. Nice clue.
76. Succeed in: WIN AT.
77. __ contendere: court plea: NOLO.
78. 1965 Pulitzer author Shirley Ann __: GRAU. Unknown name to me. Also German for "gray". Here we have 88. Gray shade: SLATE.
79. Charms: WILES.
81. Accomplished: DID.
85. Easter supplies: DYES.
87. Earth, for one: ORB.
90. Seraglios: HAREMS.
91. Possible barrier to romance: AGE GAP.
92. Way out of jail: PAROLE.
93. Bumpkins: YAHOOS.
94. Like melting snow puddles: SLOSHY.
95. Contract exceptions: OUTS.
96. __ Fitzgerald: F SCOTT. Born here in Minnesota.
97. Where "the birds began to sing": IN A PIE.
98. Annoying: VEXING.
103. Nobel Prize subj.: ECON.
105. Swear: AVOW.
106. Better mtge. deal: RE-FI
108. Real snoozefest: BORE.
109. Dire March time: IDES.
110. London jazz duo?:
ZEDS
. Just the two letters in ja
zz
.
113. Pi follower: RHO.
114. Shag or throw: RUG.
115. Big __: SUR.
Lemonade just asked if OF A (32. __ sort) in last Friday's puzzle was a partial. Yes, it is. Little multi-word entries with Fill-in-the-Blank clues are called partials. In this puzzle, there are three:
44. "... but maybe I'm wrong": OR NOT.
82. "Are you __ not?": IN OR.
33. "Can __ now?": I GO.
"Long, long ___" for AGO is not a partial, though it has a Fill-in-the-Blank clue, but "Give it ___" for A GO will be a partial. Just remember "multi-word", normally less than 5-letter long.
Rich allows four partials in a 21*21 grid. Two for a 15*15 grid.
C.C.