Theme:

SPELL IT OUT

. Otherwise unrelated answers each contain a stand-alone letter. These letters, taken in order, spell a word.
20. *Niacin and riboflavin:

B

VITAMINS

. A class of water soluble, chemically distinct naturally occurring compounds, often found together in the same foods.
28. *Twenty Questions question:

WHO AM

I

?
Animal, vegetable or mineral.
36. *Earth, Wind & Fire hit album whose title means "everything considered":

ALL '

N

ALL

. Their 8th studio album, released in 1977, which was certified triple platinum in the U. S.
43. *Fighter pilot's sensation:

G

FORCE

. A measurement of the type of acceleration that causes a perception of weight.
47. *Bravura performance reaction, briefly:

STANDING

O

. The audience shows their appreciation with a STANDING OVATION.
46. Winning exclamation aptly arranged and spelled by the standalone letters in the answers to starred clues:

BINGO

. Also a classic game in which sections of a 5x5 matrix printed on a card are covered with tiles in designated patterns. The first person to achieve the desired pattern shouts, "BINGO." and receives a prize. There are many variations.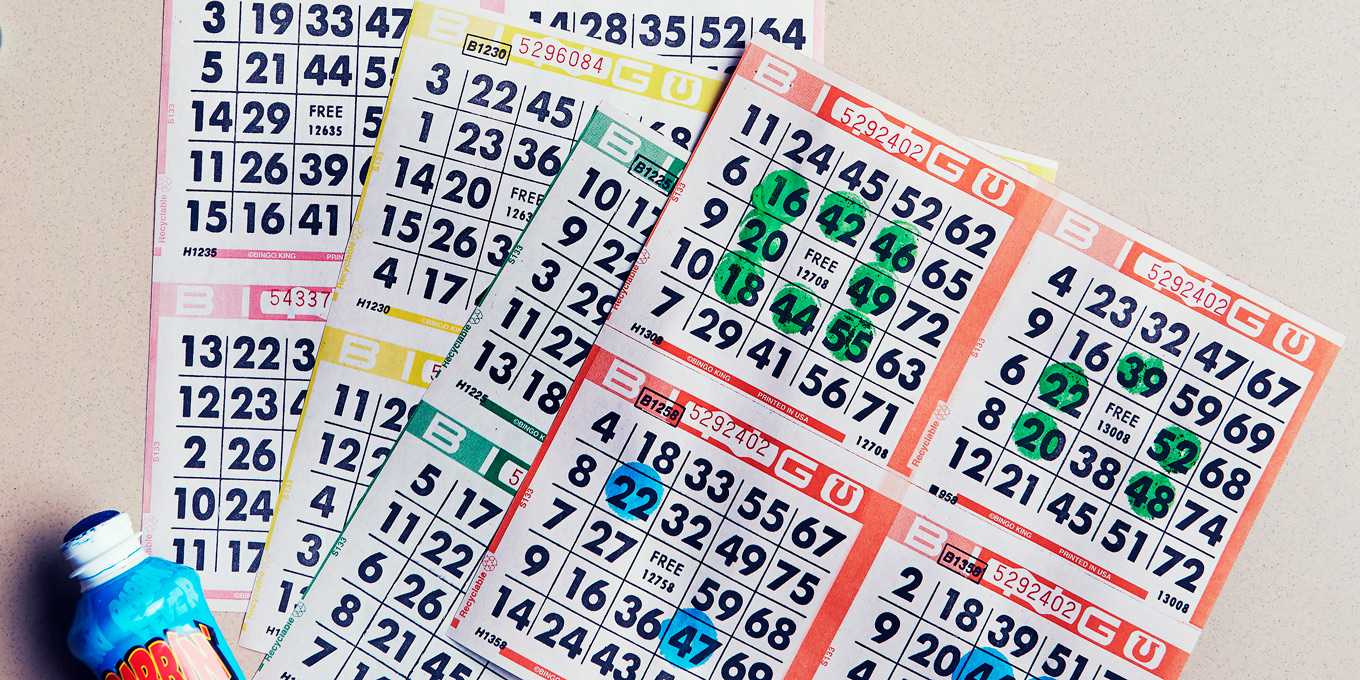 Hi Gang. JazzBumpa here. I'm not the greatest speller, but I think I can get us through this. Note that the stand alone letters alternate from beginning to end of the fill, except for the middle one, where it is in the middle. Nice touch! Now, let's sit for a spell, and see how we can do filling in our 15 x 15 matrix.
Across:
1. Muslim pilgrimage: HAJJ. A pilgrimage to Mecca in the last month of the year, a goal for every Muslim.
5. Made docile: TAMED.
10. Valley with a Wine Train: NAPA. In California
14. Melville's "Typee" sequel: OMOO. Both novels are narratives of adventures in the south Pacific, based on the author's experiences.
15. Limber: AGILE. Lithe and flexible.
16. Malicious: EVIL. Characterized by bad intent
17. Bandit band: GANG. Or crossword puzzle solvers - right, gang?
18. Jackrabbits, e.g.: HARES. Leporids in the same family as rabbits, having characteristically longer ears.
19. Minimum __: WAGE. The least amount an employer can legally pay a full time employee per hour of work.
23. 7UP competitor since 1961: SPRITE. Lemon-lime flavored soft drinks.
25. Harbinger: OMEN. An OMEN is an event of prophetic significance. A harbinger announces or precedes the arrival of something. Not equivalent at all.
29. "I could be wrong": MAYBE NOT.
33. Knocks firmly: RAPS. As on a door.
34. Pseudonym: FALSE NAME. Like, for instance - JazzBumpa.
35. Part of LACMA: ART.

L

os

A

ngeles

C

ounty

M

useum of

A

RT.
38. "Nothing to shout about": MEH. Reaction to mediocrity.
39. Some llama herders: PERUVIANS. In the Andes Mountains of South America.
41. Nuclear reactor component: CORE. The location in the reactor containing the fuel components and where the nuclear reactions occur, generating heat.
42. Ceylon, now: SRI LANKA. An island nation south of India in the Indian Ocean, famous for it ancient Buddhist ruins.
45. Kikkoman sauces: SOYS. A liquid condiment made of soy beans, grains, and brine, fermented with an aspergillus fungus.
46. Medical lab specimen: BIOPSY. A tissue sample examined to detect the presence of a disease.
51. Copies: APES. Mimics.
54. Pogo stick sound: BOING. Sound of a spring recoiling.
55. Pac-12 team since 2011: UTES. University of Utah.
59. Mule team beam: YOKE. A brace joining a pair of animals across the neck and shoulder area so that they can pull a load together.
60. The way we word: USAGE. The habitual or normal practices in spoken and written language, such as not using the word "word" as a verb.
61. Snapper rival: TORO. Lawn and garden tools.
62. Baaing mas: EWES. Mothers of lambs.
63. Domingo, for one: TENOR. José Plácido Domingo Embil, [b 1941] known as Plácido Domingo, is a Spanish tenor, conductor and arts administrator.
64. Whack: STAB. Emulate Lizzie Borden
Down:
1. Ungenerous sort: HOG. One who wants it all. The opposite of 23 D.
2. Physicians' gp.: AMA.

A

merican

M

edical

A

ssociation.
3. Trevor's predecessor on "The Daily Show": JON. Messrs. Noah and Stewart, respectively.
4. Women's sportswear: JOG BRAS. Sturdier than the normal bra, they prevent movement and reduce the potential for damage to chest ligaments during vigorous physical activity.
5. South Seas island: TAHITI. Shaped like a figure 8, it is the largest island in French Polynesia.
6. Striped quartz: AGATE. A silicate rock containing mixtures of different crystal structures and physical forms, often with a variety of colors.
7. Actress Sorvino:
MIRA
. Mira Katherine Sorvino [b 1967] has won both Academy and Golden Globe awards.
8. Grade sch. level:
ELEM
entary, my dear Watson.
9. Lucie's dad: DESI. Arnaz.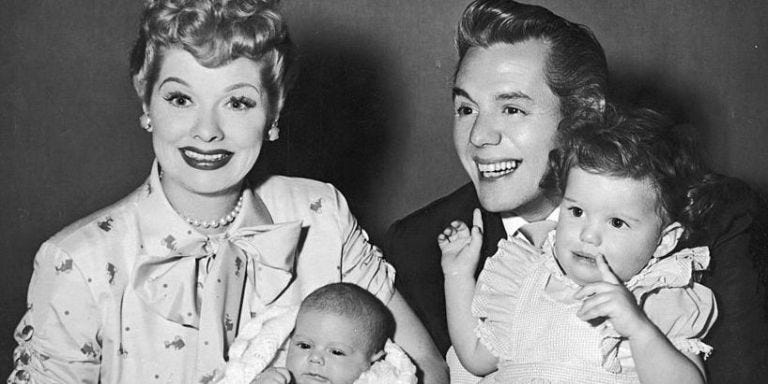 10. Rather and Cronkite: NEWSMEN. TV news journalists.
11. Gardner of the silver screen: AVA. Ava Lavinia Gardner [1922-1990] was an American actress and singer. She was nominated for Academy and Golden Globe Awards, but never won.
12. Sty denizen: PIG. Farm animal, also, another name for 1 D.
13. Tavern offering: ALE.
21. Vitality: VIM. Vigor's partner.
22. Prestigious prize: NOBEL. Established by the will of Swedish scientist Alfred NOBEL and first awarded in 1901. Prizes are offered annually in six categories
for outstanding work in physics, chemistry, physiology or medicine, literature, economics (since 1969), and the promotion of peace
23. They're not selfish: SHARERS. Opposites of 1 D and 12 D.
24. The Supremes, e.g.: POP TRIO. Group of 3 singers performing commercial popular music.
26. Captivates: ENAMORS. To attract and hold attention vs to fill with feelings of love. Not a good match.
27. What the ruthless show: NO MERCY. Or what a crossword blogger might show for inexact cluing.
28. Gets a present ready to present: WRAPS. Uses tape and decorative paper.
29. Exodus sustenance: MANNA. An edible substance miraculously supplied to the Israelites during their 40 year ravels in the desert.
30. "That's a shame": ALAS. An expression of grief, pity or concern.
31. Fashion initials: YSL.

Y

ves

S

aint

L

aurent. I've never seen the appeal of wearing clothing with somebody else's initials on them.
32. Giggle: TEHEE. Comic book laugh.
34. Reactive criticism: FLAK. A hard time given to someone, perhaps with NO MERCY.
36. Salt's "Halt!": AVAST. Stop or cease, generally associated with a naval context.
37. "Hamilton" creator __-Manuel Miranda: LIN. [b 1980]
40. Once-banned James Joyce novel: ULYSSES. I'm not sure why anyone thought it would be necessary to ban a book that is so unreadable.
41. Weak excuses: COP OUTS. More generally, taking an easy way out of difficult situations.
43. __ snap:
GINGER
. A sharply flavored cookie made with GINGER.
44. Mariner's hazard:
FOG
. Impairs visibility.
48. Adjoin: ABUT. To touch or lean upon.
49. Bridge site: NOSE. This is the bony upper part of the NOSE, above the nostrils, where eyeglasses rest.
50. Primatologist Fossey: DIAN. [1932-1985] An American primatologist and conservationist known for undertaking an extensive study of mountain gorilla groups from 1966 until her death.
51. Pro vote: AYE. All in favor . . .
52. Comics punch sound: POW. Sometimes KA-POW, or BANG.
53. Scrape (out): EKE. To just manage to get by in some tough situation.
56. Little kid: TOT. A small child, possibly a moppet.
57. Historical period: ERA. A distinct time with particular identifying characteristics.
58. Cry out loud: SOB. Wah!
And so we reach the end of another Wednesday. Were you spell-bound?
Cool Regards!
JzB