Title: Laugh kookaburra laugh.

Once again we are presented with a 16 x 15 puzzle by the incredible Jeffrey Wechsler. We have another sound puzzle designed to amuse as much as baffle. In the first and third theme fill, it is the first word that is re-purposed with a sound-alike word that is clued with humor as the objective. I think the puzzle evolved from

PRAISE

ON ONE's MIND

which is what necessitated the 16 width of the puzzle. Jeffrey then built a symmetrical and consistent theme with the first word of themer one and three being the sound alike and the last word in two and four. Also, to show how much thought JW puts into his puzzles, we have an exchange of the "A" sound to "AI" from a different word that makes the sound. In theme one, "EY" becomes "AI"; in two A-E becomes AI; in three "EIGH" becomes "AI" and in 4 "AY" is replaced with "AI." Solid and consistent.

There are some misdirections like - Late bloomer:

ASTER

and Edible bulb:

ONION

. Then he confused me with some puzzlers like - Slight suggestion:

TINGE

or Certain octet member:

PLANET

. With 58 theme squares the long fill was limited to I SWEAR IT, MAMMALIA, SAINT KITTS and STAY IN STEP all very sparkly. So without further ado.

18A. Complimentary thoughts?:

PRAISE

ON ONE's MIND

(16).

Preys on one's mind

is the base phrase.




25A. Subtitle for "Further Adventures of Jack and Jill"?:

BEYOND THE

PAIL

(13).

Beyond the pale

is the base phrase here. Its

HISTORY

, suggesting it is related to impale.




45A. Reason to open another register?:

WAIT

REDUCTION

(13).

Weight reduction

is this base phrase.




62A. Rate hike at a tanning salon?:

ULTRA-VIOLET

RAISE

(16).

Ultra-violet rays

this time.




Across:

1. Mortify:

ABASH

. This was a more popular word when I was young.

6. Late bloomer:

ASTER

. This hearkens back to D-O's comment last week, which I mis-remembered as "I can't tell my aster from a hole in the ground." I am not as subtle.

11. Education basic:

MATH

. 'Rithmatic.

15. Starbucks order:

MOCHA

. They combine rich, full-bodied espresso with bittersweet mocha sauce and steamed milk, then top it off with sweetened whipped cream.
16. Laughing, say:
MERRY
.
17. Et __:
ALIA
.
21. Half a Caribbean federation:
SAINT KITTS
. St. Kitts is the larger of the 2 Caribbean islands that comprise the nation of Saint Kitts and Nevis, also known as the Federation of Saint Christopher and Nevis.
22. Breitling competitor:
OMEGA
. Watches.
23. Where some long drives begin:
TEE
. Golf.
24. Certain octet member:
PLANET
. In our solar system.
32. U.K. singer Rita:
ORA
. She is back quickly.
33. Like the sticks:
RURAL
. Where people live surrounded by trees etc. The best-known reference to 'the sticks' meaning woodsy America, in any newspaper, was the 'Sticks Nix Hick Pix' headline in Variety, 17th July 1935. This was a famously succinct expression of the opinion that 'people in the backwoods [sticks] aren't interested [nix] in films [pix] about rural [hick] issues'.
34. Tentative statement:
I MAY
. This clue brought to mind this ear worm...
38. Collaborative website:
WIKI
. An easy go to; not always right but always there.
40. Classic slot images:
LEMONS
. Three CSOs in-one!
41. Emanation:
AURA
.
42. "He that hath no beard is __ than a man": Shak.:
LESS
. This was not said by Shaquille (Shaq) but is from Shakespeare's
Much Ado About Nothing
, said by Beatrice.
"He that hath a beard is more than a youth, and he that hath no beard is less than a man. He that is more than a youth is not for me, and he that is less than a man, I am not for him."
43. Battery post:
ANODE
. Not cathode.
44. Capt.'s heading:
NNW
. And back at sea 54A. Flotilla locale:
OCEAN
. This interesting sounding word which reminds me of floating (the words may be related), can also be in rivers.
LINK
.
50. Lean (on):
DEPEND
.
53. Balloting time: Abbr.:
NOV
. Coming soon to a polling place near you.
55. Keep up (with), as fashion trends:
STAY IN STEP
. This was very difficult for me, even though once filled seemed easy, though keep in step sounds more familiar. This also the name of a spinal cord injury support web-site.
64. Goa garment:
SARI
.
65. Edible bulb:
ONION
.
66. Macabre fiction middle name:
ALLAN
. EAP also makes a quick reprise here.
67. State of France:
ÉTAT
. The word in French, known from État Unis and coup d'état.
68. Some red marks:
WELTS
.
69. Knish purveyors:
DELIS
. Some
HISTORY
.
Down:
1. Stage flankers:
AMPS
.
2. When doubled, one of the Leeward Islands:
BORA
. Bora Bora is one of the
LEEWARD ISLANDS
.
3. Trendy berry:
ACAI
.
4. "Way of the gods" belief:
SHINTO
. Shinto is the indigenous faith of the Japanese people and as old as Japan itself. It remains Japan's major religion alongside Buddhism. wiki.
5. Get a move on:
HASTEN
. Jason.
6. French mine:
À MOI
. Not gold or silver.
7. Posted:
SENT
.
8. Display, with "out":
TROT
.
9. Sea eagles:
ERNS
.
10. White alternative:
RYE
. Bread, not anything controversial.
11. Class for dogs and cats:
MAMMALIA
. Mammals are the vertebrates within the class Mammalia, a clade of endothermic amniotes distinguished from reptiles by the possession of a neocortex, hair, three middle ear bones, and mammary glands. wiki. Yes - Mamma is Latin for booby!
12. "Guardians of the Galaxy" figure:
ALIEN
.I wanted Groot.
13. Slight suggestion:
TINGE
. This was very tricky.
14. Attacked:
HAD AT
. Then...40D. Attacked, with "into":
LAID
. Be careful...
19. Squeezed (out):
EKED
.
20. Arias, usually:
SOLI
. The plural of solo.
24. Comrades:
PALS
.
25. Postseason game:
BOWL
. In American college football.
26. Historic canal:
ERIE
. CSO again.
27. Runs on:
YAKS
.
28. Nottingham's river:
TRENT
. It has a bridge.
29. Laugh producer:
HUMOR
.
30. Undercut:
ERODE
.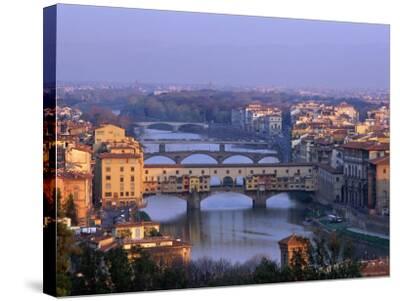 31. Comprising standard glazing:
PANED
. Windows often are made up of panes, which get there by the action of installing windows.
35. Local bond, briefly:
MUNI
. Municipal bond interest is tax free.
36. The Ponte Vecchio spans it:
ARNO
. This is the bridge.
37. [What a bore!]:
YAWN
. Hey, I am trying here!
39. "Scout's honor!":
I SWEAR IT
. I do!
46. Kendrick of "Pitch Perfect" films:
ANNA
. 780 milihelens.
47. Meter, e.g.:
UNIT
.
48. "Heart of Darkness" author:
CONRAD
. A short novel by Joseph Conrad, about Marlow, an introspective sailor, and his journey up the Congo River to meet Kurtz, reputed to be an idealistic man of great abilities. The contrast between the rich white men and the natives and Marlow's disillusionment with Kurtz is the darkness.
LINK
.
49. Deal in electronics?:
TV SALE
. Such a random clue/fill.
50. Put out:
DOUSE
.
51. Eye-popping display:
ECLAT
. Similar to Elan.
52. Ancient Jordanian archaeological city:
PETRA
. Petra is a famous archaeological site in Jordan's southwestern desert. Dating to around 300 B.C., it was the capital of the Nabatean Kingdom. Accessed via a narrow canyon called Al Siq, it contains tombs and temples carved into pink sandstone cliffs, earning its nickname, the "Rose City."
55. Trig function:
SINE
. We have our math cornerites to expand, or expound.
56. Labor:
TOIL
.
57. Oodles:
A LOT
.
58. Hungers:
YENS
.
59. Prepare for sowing:
TILL
.
60. Actor Morales:
ESAI
. As Boomer says, the vowels are there.
61. They're often secured at tellers' windows:
PENS
. Do ther chains really help? They go at least back
50 YEARS
.
63. Commitment:
VOW
.
Well I vow to be back again next week ITCDR. Thank you JW and all who read and comment, and a continuing wish for a Happy, Healthy and Sweet year for all.