Theme: CAUGHT IN THE RAIN (52A. Surprised by a shower ... and a hint involving certain outer letters of 20-, 32- and 40-Across) - RAIN is broken up in three different ways.
20. Olive Garden, e.g.:

R

ESTAURANT CH

AIN

.
32. Winning big:

RA

KING IT

IN

.
40. Breakfast cereal with dried grapes:

RAI

SIN BRA

N

.
Boomer here.
Greetings from the land of the Minnesota Twins! They are off to a great start of the season. We'll see how they do against better teams coming up. Brewers, Rays, and Indians. So the puzzle theme is RAIN. We have had plenty of that recently up North, but I am not complaining.
The devastating tornadoes in Missouri breaks my heart. I cannot imagine if my home was destroyed by weather. In church yesterday, we offered a prayer for those in the Show Me State that were affected.
Across:
1. Boxing contest: MATCH. Smokey the Bear says "Only you can prevent forest fires."
6. Covered with frosting: ICED. Iced tea is a great summer drink
10. Morticia Addams, to Gomez: TISH. Itt's true. You rang? My sister used to call me Lurch.
14. Beef recall cause: E. COLI. Twins pitcher Kyle Gibson battled this in the off season.
Kyle Gibson
15. __ Scotia: NOVA.
16. "Sounds good": OKAY.
17. Pulsate: THROB. Could invade your legs with too much golf.
18. Long, hard trip: TREK. Star Trek - Gateway to the final frontier.
19. Curly salon job: PERM. If this hairdo is a permanent, why do you need one every six months? Yeah, I know... You grew different hair.
23. Tokyo, formerly: EDO. Do Japanese husbands and wives say this at the altar?
24. USN NCO: CPO. Remember CPO Sharkey Don Rickles. I don't, I never liked Mr. Rickles.
25. Enlightened cry: AHA.
26. HBO rival, briefly: SHO. I bought Showtime for awhile in the 1980s. I never missed "Bizarre" hosted by John Byner . Live from Toronto Canada. I never paid for HBO.
27. Cologne squirts: SPRITZES.
35. "Did __ something wrong?": I DO. I know Americans say this at the altar.
36. Suspicious (of): WARY.
37. Pelican State sch.: LSU. One of the many sports teams with a nickname of the Tigers.
38. Strings at luaus: UKES. National music maker of Hawaii. (Tiny Bubbles)
39. Adam's mate: EVE. I don't think they ever had to say I DO.
44. "Ask Ann Landers" sister column: DEAR ABBY. Dear Abby is a celebrity grandmother of Dean Phillips who happens to be our third district congressman from the state of Minnesota.
46. Feel poorly: AIL. "Ail, Ail, the gang's all here".
47. Mex. neighbor: USA. Wishing all a solace Memorial Day. "God Bless America."
48. Former JFK lander: SST. I believe the Super Sonic Transports are now all grounded.
49. Govt.-issued aid: SSI. I have one. Never put it on line or give it to a junk phone caller.
58. Gorbachev's land: Abbr.: USSR.
59. "What a great __!": IDEA.
60. No longer squeaking: OILED. I have also heard of this to be an adjective of one who may have over imbibed.
61. Mets' old stadium: SHEA. Shea Stadium replaced the old Polo Grounds where Willie Mays got his start, and Bobby Thompson hit "The shot heard 'round the world". (Both in 1951).
62. Expected result: NORM.
63. Wind instrument commonly played horizontally: FLUTE. We have a musician in the choir at church who plays the flute.
64. Sassy: PERT.
65. Yucky stuff: GLOP. I believe this is what cost Maximum Security big time in the "Most exciting two minutes in sports".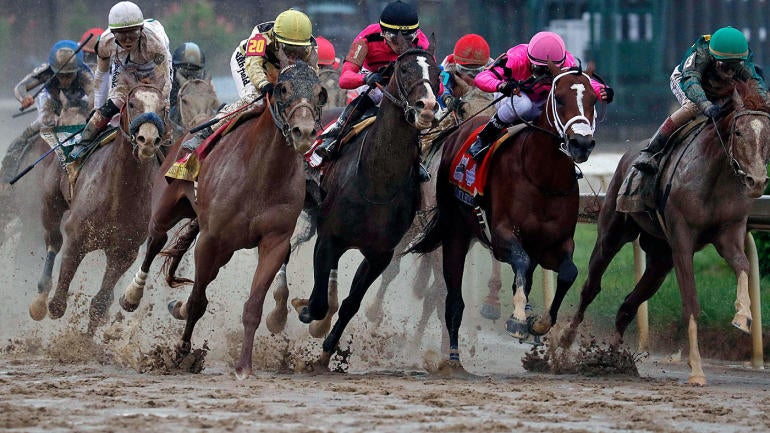 66. UPS competitor: FEDEX. I little more sophisticated than UPS. I think they fly (almost) everything to Memphis in the first hours, then sort it by destination and send it by plane to the addressee the next morning.
Down:
1. 39.37 inches, in Liverpool: METRE. How many METRES are required for a first down ?
2. Felt the pain: ACHED. A round of golf will make your body ache, but nothing is worse than a bad tooth.
3. Trunk of the body: TORSO.
4. Solidify: CLOT. Great to stop the bleeding, but not good in your lung.
5. Small charcoal grill: HIBACHI. These were popular when tailgating was a great picnic before a sports game. Now a lot of the parking is in ramps, or tailgating is prohibited.
6. "101" course title word: INTRO.
7. Former "Iron Chef America" chef Cat __: CORA.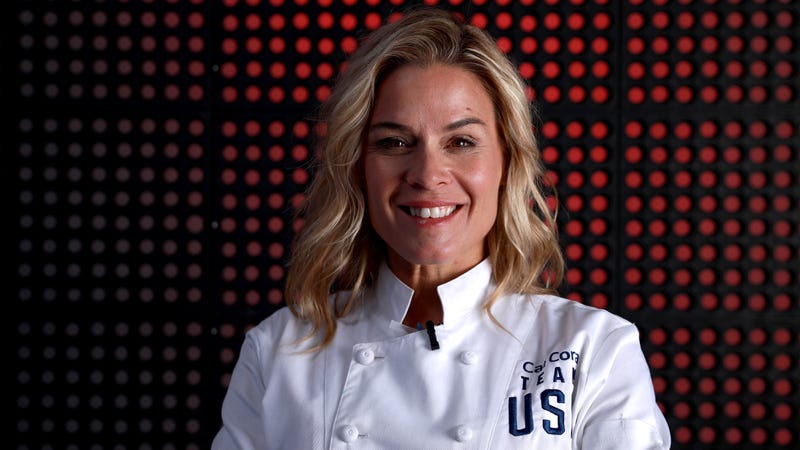 8. Tied, scorewise: EVEN. OR Making a par on every hole, or balancing birdies with bogies.
9. '60s TV show whose title means "doctor" in Swahili: DAKTARI.
10. Astaire headwear: TOP HAT. I am not old enough for Fred Astaire, but I remember seeing many pictures of past Presidents wearing Top Hats in inaugural parades.
11. Swedish retailer: IKEA. We have one near Mall of America. I went there once but was not impressed. I would be interested in your comments, because the brand seems successful.
12. Delhi dress: SARI.
13. Choir number: HYMN. In church yesterday, the choir ended with "America the Beautiful" in honor of Memorial Day.
21. "... wish __ a star": UPON. Thank you Jiminy Cricket, and Walt Disney.
22. Spot for stubble: CHIN. Double this and get the name my sister Connie calls C.C.
C.C. & Connie, Feb 2019
26. Wild blue yonder: SKY. "Off we go".
27. Spacek of "Bloodline": SISSY.
28. Spitting sound: PTUI. This is pretty gross. I do not see it often nor do I do it.
29. Viral concern at the Rio Olympics: ZIKA. I have heard that mosquitoes carry this virus. We have plenty of mosquitoes in Minnesota, but I have heard of no virus.
30. Garden of __: EDEN. Many cities have borrowed this name. We have Eden Prairie, a Western suburb of Minneapolis. A nice place to visit but I can't afford to live there.
31. Maritime emergency letters: SOS. … --- … Save our ship
32. Enthusiastic review: RAVE.
33. Room size calculation: AREA. They used to use measuring tape. Now it is done by laser technology.
34. Smooth-talking: GLIB. Go Lie In Bed
36. Abandon bachelorhood: WED. When people say I DO
38. Website ID: URL. I used to know what this meant, but now I am so tired of three letter acronyms, I just don't care any more. LOL
40. Foolhardy: RASH. There is a PBA Bowler named Sean Rash. He is not a favorite among competitors and they gave him the nickname of "Diaper".
41. Letting up: ABATING.
42. Bandmate of Crosby and Stills: NASH. "You, who are on the road, must have a code, that you can live by."
43. Attempt "more than one can chew," in an idiom: BITE OFF. This would be a good name for a remedy that would ease the itch of mosquito bites.
45. Nickelodeon toon tot: RUGRAT.
48. "Forever" post office purchase: STAMP. It's really a great idea for the USPO. I bought a hundred when they were still 50 cents, and now I save a nickel every time I use one.
49. José's "L'chaim!": SALUD.
50. Seven, in Spain: SIETE. Sieben in German but I'm not sure if I spelled it right.
51. Handy list in the back: INDEX.
52. Zodiac transition point: CUSP.
53. Tennis legend Arthur: ASHE. A tragic story. Ashe was a great tennis champion and a revered black athlete when there were not so many. Mr. Ashe had a heart problem and was given a transfusion of bad blood, which ended up causing his death at age 49.
54. Icon tapper: USER.
55. Talent show for 17 seasons, briefly: IDOL. A so called talent show where some winners advanced to fame, while others proved they had no talent.
56. Fictional sleuth Wolfe: NERO.
57. Stir to anger: RILE. I know it has no reference, but the answer reminded me of an old TV show with William Bendix called "The Life of Riley". Something every man pursued in the 1950's.
Boomer