It's May, ribbit, ribbit!
"Tra la, it's May, the lusty month of May
That lovely month when everyone goes blissfully astray
Tra la, it's here, that shocking time of year
When tons of wicked little thoughts merrily appear
It's May, it's May, that gorgeous holiday
When every maiden prays that her lad will be a cad
It's mad, it's gay, a libelous display
Those dreary vows that everyone takes, everyone breaks
Everyone makes divine mistakes, the lusty month of May"
Recognize those lines? I'll confirm or inform later on.
On to the puzzle with musical interlude #1.
Today's cw is by our quasi-resident wordsmith, Paul Coulter. For this mid-week effort, Paul placed all of the theme answers in the verticals, because.....well, because the theme demanded it. The bottom word of each theme answer is a type of bell.
As a lowly enlisted swabbie, I can relate to the naval connotation of the Bell Bottom uniform. Those pant-legs were actually more stove-pipe than bell-bottom. The trousers were stocked extra long by waist measurement, and were then shortened to fit the individual sailor. The 13 buttons may be traditional (they represent the 13 colonies), but they're a real bother to deal with. I'd vote for a zipper fly any day.
28D. Retro pants, and a hint to the answers to starred clues:
BELL BOTTOMS
The bottom word of each theme answer is a type of bell.
3D. *Many Northeast tourists look up to her:
LADY LIBERTY
.
Lady Liberty isn't nearly so welcoming today as in years past. But here we're talking about the Liberty Bell. When did it get it's famous crack?
9D. *Bring-a-dish event:
POTLUCK DINNER
.
The triangular dinner bell became popular in the early 1800s to call the family and workers in from the fields at mealtime.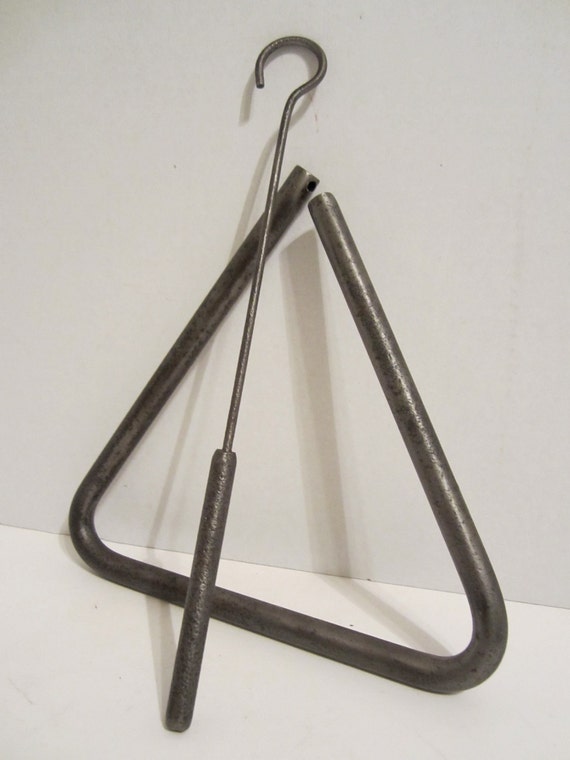 18D. *Controversial educational institution: CHARTER SCHOOL. Your school bell might have been a hand-held model wielded by a bookish schoolmarm, but more likely it was an electric bell that signaled the beginning and end of class periods. I thought "saved by the bell" probably had a school connection. Nope, it originates in the boxing ring.
26D. *Real moneymaker: CASH COW. Cow bell. The company I worked for served as a Cash Cow for the parent corporate holding company. After the long recession in the "awl patch," I wonder if that's still the case.
Across:
5. Champagne flute part:
STEM
.
9. Provide with lodging:
PUT UP
. Tried HOUSE first.
14. Australian export:
OPAL
. Wool would also fit...but it would be wrong.
16. "SNL" alum Cheri:
OTERI
. Vowel-rich, but c'mon guys, she left SNL way back in 2000.
17. Lack of propriety:
INDECORUM
. I've been known to resemble that remark.
20. Marshal at Waterloo:
NEY
. Why did I think it was Dey? Oh, wait, that was L. A. Law.
21. Solo played by Harrison Ford and Alden Ehrenreich:
HAN
. Han Solo, Star Wars.
22. Fly off the shelves:
SELL
.
24. Producing a direct electric current: GALVANIC. Back in the late 1700s Luigi Galvani discovered that muscle tissues would contract when electricity was passed through them. He experimented with frog legs, because he was prone to playing with his food.
27. Colorado town that means "town" in Spanish: PUEBLO. The USS Pueblo was captured by North Korea in January, 1968. The ship was about 16 miles off the coast at the time. Here's probably more than you ever wanted to know about the incident.
31. Tel Aviv's land: Abbr.: ISR. Israel.
32. Pre-exam feeling, if you didn't study: PANIC. I wanted ANGST.
34. Brain scan letters: EEG. I wanted MRI. I had a brain MRI last year. Contrary to popular belief, they found one.
35. Clog kin: SABOT. This was actually my first thought for this answer. Yay, me.
37. Down with something: SICK.
38. Short, for short: LIL. I really, really wanted IOU for this one. You may have noticed that I didn't get a lot of the things I wanted in this puzzle.
39. Brunch serving:
CREPE
. Because Mimosa and Omelet were too long.
40. "Huh?":
WHA
. With the W in place, I immediately inked in the TF. Nope, not to be.
41. Sweetly, to Solti:
DOLCE
. What do you suppose is the musical meaning of Dolce Vita?
43. Part of HRH: HER. Put in the H and wait for the ER or IS to show up.
44. Campus mil. group:
ROTC
.
ROTC (Reserve Officer's Training Corps).
Back in the day, o
rientation lectures were required
of all male f
reshm
e
n. Those military instructors could stand the loud stamping of feet for just so long. They usually kicked us out after 10-15 minutes.
46. Out of favor: IN BAD. Also a sailor, missing his first letter.
47. "Dig in!": EAT.
48. In one fell __: SWOOP. I always say it as one "swell foop." "If the shoe fits" gets similar treatment.
50. Paleo- opposite: NEO. Also the hero of the Matrix movies.
51. Source of theatrical fog: DRY ICE. Dry ice is frozen carbon dioxide. It "sublimes" (goes directly from solid to gaseous state) when warmed. See, I didn't sleep through every chemistry class, just most of 'em.
53. "I'm qualified, too!": WHY NOT ME. Musical interlude #2 from this mother/daughter team.
57. "Gotcha": AH SO. Apparently "facetiously" is no longer required in the clue.
59. Bonanza find:
Ore
. Be
n would've fit, but
Hoss, Adam, and Little Joe were too long.
60. 1960s chess champ Mikhail: TAL. If you say so.
61. Historic Texas landmark: ALAMO. Easy for this pseudo-Texan to remember.
64. Book's epilogue: AFTERWORD.
67. "The Hobbit" hero: BILBO. Bilbo Baggins. Bilbo's cousin, Frodo Baggins, was the hero of the Lord of the Rings trilogy.
68. Hoops shot:
HOOK
. Basketball.
69. French friend: AMIE. Glue.
70. Creeping critter: SNAIL.
71. __ Major: URSA. The big bear in the sky.
72. Old autocrat: TSAR. "Old" tipped me off that it'd be TSAR and not CZAR.
Down:
1. Spring sound: BOING. I really liked this c/a. My first thought was CHIRP.
2. Sleep clinic study: APNEA. Is it really all that bad? I've never heard of death by snoring.
4. Paris's __ de la Cité: ILE. The had a fire there recently. You may have read about it.
5. "McSorley's Bar" painter: SLOAN. The oldest "Irish" tavern in NYC is actually known as McSorley's Old Ale House.
6. Root vegetable: TURNIP. I don't believe I've ever had one. How do you fix 'em? Are they good? Do they get damaged when they fall off the truck?
7. __ Claire, Wisconsin: EAU. If it were in Florida, they'd call it Clearwater.
8. Rose Parade flowers: MUMS. Aren't all flower types acceptable as float decoration?
10. Serving a purpose: UTILE. I've never spoken that word in my whole life as a person.
11. Links supporter?: TEE.
12. Ocean State sch.: URI. University of Rhode Island.
13. Debit card code: PIN. You also need a Pin from the IRS if you've been a victim of identify theft when somebody filed for your tax refund. (I think it's safe to assume that nobody would steal your identity for the purpose of paying your taxes.)
23. Awesome:
EPIC
. Two of the most over-used words in the English language.
25. Brandy bottle abbr.:
VSOP
. "
Very Superior Old Pale."
To bear that moniker, t
he youngest brandy in
the
blend must be at least four years old. In Wisconsin and Min
i
-Soda the brandy Manhattan is a popular cocktail...
and
only there, so far as I know.
29. German camera: LEICA. They've been at it since 1914.
30. Eyed inappropriately: OGLED. When is it an ogle, and when is it a leer? Discuss.
33. Long of "Empire": NIA. Recognize her name, but draw a blank at Empire.
35. Timetable: Abbr.: SCHED.
36. Backward, shipwise: AREAR. Gluey. Not to be confused with arrear or arrears – dead horses which were severely beaten in recent days.
40. Geneva-based commerce gp.: WTO. World Trade Organization.
45. Has to pay: OWES.
49. Snaps: PHOTOS. Not ginger cookies.
52. Frost-y feet?: IAMBI. Robert Frost-y poetic feet.
54. California town wrongly thought to be named from a backwards "bakery" sign:
YREKA
.
It's the county seat of Siskiyou County, but you knew that.
wy-
REE-kə
55. "The Sound of Music" matriarch: MARIA. Von Trapp – that flibbertigibbet, will-o-the-wisp, and clown. In case you need a hint, the actress who played her in the movie also sang the words at the top of this post.
56. Church leader: ELDER. Also a tribal leader. I don't remember any elders in the church I attended.
58. Maui neighbor: OAHU. Neighbor, if you ignore Molokai and Lanai…
61. Muscles seen at Muscle Beach: ABS. Does your muscle car have ABS?
62. Architect Maya __: LIN. Anybody else read this as "Ancient Mayan?" No, just me.
63. Montgomery's st.: ALA. Capital of Alabama.
65. In favor of: FOR. As opposed to agin.
66. Angkor __: Cambodian temple:
WAT
.
Quiz answer: Those lines were sung by Julie Andrews on Broadway as Queen Guinevere in Camelot.
I hope Melissa Bee is enjoying her time off. Desper-otto out. (With luck, C.C. will find a visual of the grid to stick here.)