Theme: ROUGHHOUSE (61. Rowdy play, and what's hidden in each answer to a starred clue) - Four different simple shelters are hidden in each theme entry.
17A. *Cocktail ingredient often made with a mallet:

CRU

SHED

ICE

.
11D. *Quarterback's underhand move:

S

HOVEL

PASS

.
29D *Restraint on a prisoner:

LEG

SHACK

LE

. Thought they're called "leg irons".
C.C. here, filling in another blogging gap.
Classic 5-themer grid with a 7 in the middle. You won't get sparkly 8 or 9 non-theme fill in this grid design, but the fill will be clean.
I like the re-phrase of the reveal entry. Nice wordplay. The shelter is consistently contained in one word.
Across:
1. Was short: OWED.
5. Cut short, NASA-style: ABORT.
10. "Got it": I SEE.
14. "The Great" detective of kid-lit: NATE.
15. "Green Acres" co-star: GABOR. Eva. Youngest of the three Gabors.
16. Tobacco plug: CHAW.
19. Come up short: LOSE.
20. Hand-held allergy treatment: EPIPEN. D-Otto has one in his fridge.
21. Invite to one's home: ASK OVER.
23. Not from a bottle: ON TAP. 35. They may be 23-Across: ALES.
26. Swivel around: SLUE.
27. Seasoned sailors: SALTS. This is OK, but you guys don't like TARS, right?
30. Automated blog participant, for short: BOT.
32. Runs in neutral: IDLES.
36. Anne of Green Gables or Annie: ORPHAN.
38. Orchestra __: PIT.
39. Skit bit: GAG.
41. Ottoman bigwig: AGA. Or AGHA.
42. 911 response letters: EMS.
43. Stick a stake in, as a vampire: IMPALE.
44. Pale: ASHY.
45. Totally sexy: SO HOT. And 48. Strongly craves, with "after": LUSTS.
47. La-la lead-in: TRA.
49. "Sorry to say ... ": ALAS.
51. Blazer material: TWEED.
53. Performer's "Nailed it!" gesture: MIC DROP. Even Obama did it.
56. Followed: TAILED.
60. Rubs the wrong way: IRKS.
64. Cuba libre mixer: COLA. China has Future Cola.
65. First name in cosmetics: ESTEE.
67. From the top: ANEW.
68. Direct: STEER.
69. Brooding place: NEST.
Down:
1. Some time ago: ONCE.
2. What wet boards may do: WARP.
3. Special case: ETUI.
4. Cruel rulers: DESPOTS.
5. Contract negotiator: AGENT. Who's the most powerful sports agent right now? I only know Mark Steinberg. Oh also Jerry Maguire.
6. Naughty: BAD.
7. Kimono accessory: OBI.
8. Almond __: crunchy candy: ROCA.
9. Hair piece: TRESS.
10. Apple backup service: ICLOUD. We have Google Cloud.
12. Maneuver carefully: EASE.
13. Still-life subject: EWER.
18. Coop group: HENS.
22. Ryan's "French Kiss" co-star: KLINE.
24. Sudden: ABRUPT.
25. Toaster pastry: POP TART. I bet many of you have never had egg tarts. So good.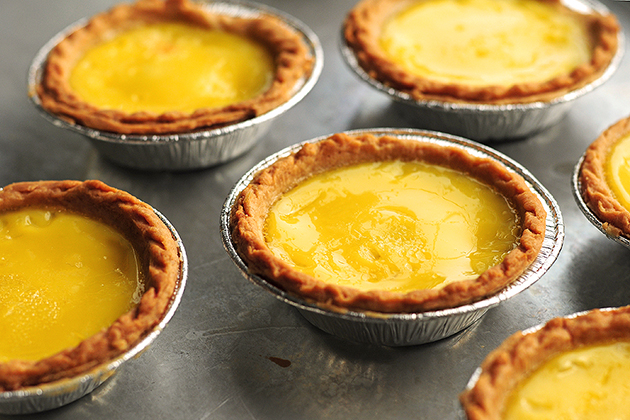 27. Learned advisors: SAGES.
28. Enterprise competitor: ALAMO.
31. Long-armed institution: THE LAW.
33. "Magic" ball digit: EIGHT.
34. Collar inserts: STAYS.
36. Unit of resistance: OHM.
37. Cry from a pro: AYE. One who's for.
40. Raga instrument: SITAR.
44. Port on some stereos: AUDIO IN.
46. Familiar saying: OLD SAW.
48. Sister of Rachel: LEAH. Here is the Leah on our blog. Chickie.
Left to Right: Chickie, JD, Garlic Gal and Lucina.
50. Aloe targets: SORES.
52. Former anesthetic: ETHER.
53. Layered rock: MICA.
54. Common club choice on a par-three hole: IRON. Short par-three.
55. Publish in an online forum: POST.
57. Tackle box item: LURE.
58. Those, in Tijuana: ESAS.
59. Minor progress: DENT.
62. 4 x 4, briefly: UTE.
63. "Hmm": GEE.
C.C.