Theme:
Behind in the Movies
. Each theme answer has a movie title in it's last four letters
18. Hot cereal brand since 1893:
CREAM OF W
HEAT
. I haven't had this since not liking it as a kid. I have developed a fondness for oatmeal, though. HEAT is a 1995 taut psychological drama about an obsessive detective and a brilliant thief whose fates are linked in the aftermath of a high-stakes securities heist.
26. Hard-won struggle reminders:
BATTLE S
CARS
. Marks left on the body from healed wounds. CARS is a 2006 Disney-Pixar animation whose characters are anthropomorphic vehicles with very humanoid personalities. This is the original. There are two sequals.
38. Page on a novelist's website:
ABOUT THE AU
THOR
. Where the author introduces him/her self, work and persona.
Here are some tips
. THOR is a Marvel super-hero fantasy movie from 2011.
52. Military sanction:
ARMS EMB
ARGO
. A restriction or a set of sanctions that applies solely to weaponry, and may also apply to "dual-use technology". ARGO Is a Warner Bros. Pictures' and GK Films' dramatic thriller. Based on true events, "Argo" chronicles the life-or-death covert operation to rescue six Americans, which unfolded behind the scenes of the Iran hostage crisis--the truth of which was unknown by the public for decades.
61. Preview ... and what the ending letters of the four other longest answers comprise?:
MOVIE TRAILER
. This clue could have been more specific and that would have helped - a lot. Don't feel bad if you didn't suss it. I had to call for help. [Thanks C. C.] Specifically, the last
FOUR
letters of each theme clue is a movie title at the end of - and therefore trailing - the theme fill. That's rather a lot to unpack.
Hi gang - JazzBumpa here to unpack the rest of the puzzle. Let's get to work
Across:
1. Top banana:
MR. BIG
. Somebody in a position of power - especially in the criminal world.
6. Egg size:
JUMBO
. Bigger than large eggs weighing 2.5 each.
11. Wrap with feathers:
BOA
. A long, thin, decorative scarf.
14. Like some close ball games:
ONE RUN
. A baseball game [I vaguely remember such things] won by a single run.
16. Ancient market:
AGORA
. In ancient Greece, an open public place for gatherings or markets.
17. Objective:
AIM
. Desired outcome.
20. "Baby Cobra" stand-up comedian Wong:
ALI
.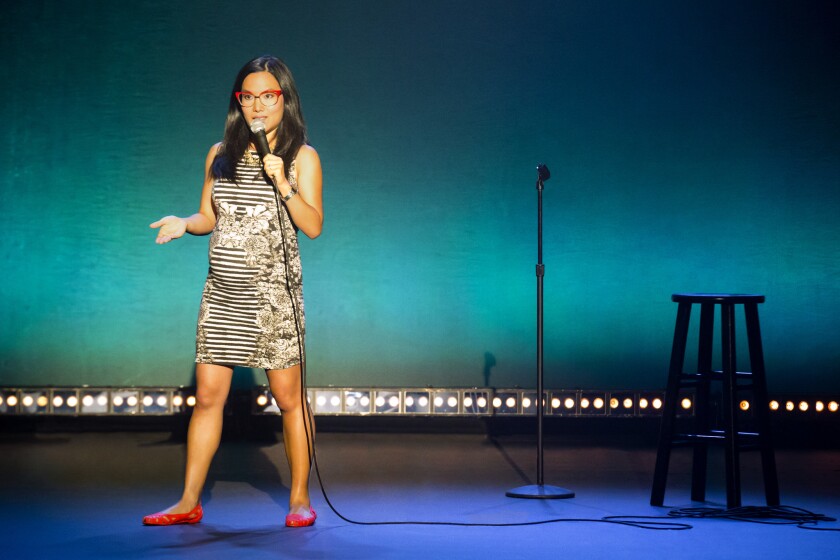 21. Fish that may attach itself to a 68-Across:
REMORA
. Also called sharksucker or suckerfish, any of eight species of marine fishes of the family Echeneidae (order Perciformes) noted for attaching themselves to, and riding about on, sharks, other large marine animals, and oceangoing ships. Remoras adhere by means of a flat, oval sucking disk on top of the head.
22. Implant:
EMBED
. Attach to the inside of something, Frex: into a blog post, like a picture or MOVIE TRAILOR. Are these terms really equivalant?
24. Sit-up targets:
ABS
. The ABdomnal muscles.
30. Got another opinion from:
RAN PAST
. I RAN my symptoms PAST another doctor.
33. Subway critter:
RAT
. Underground rodent.
34. Sail support:
MAST
. On an appropriately equipped ship.
35. Scandinavian coastal feature:
FJORD
. A long, narrow, deep inlet of the sea between high cliffs, as in Norway and Iceland, typically formed by submergence of a glaciated valley. Which, I suppose explains why they aren't found in the tropics.
36. Patio-brewed drink:
SUN TEA
. A beverage made by steeping the leaves in water under direct sunlight instead of boiling water.
43. Took a curious look:
PEERED
. To look keenly or with difficulty at somebody or some thing. I'm peering at the word "curious" in the clue.
44. Birthstone after opal:
TOPAZ
. A gemstone that is an orthorhombic crystalline form of aluminum silicate,
found in a variety of colors
.
46. Most-traded Latin American currency:
PESO
.
49. Part of a cage:
RIB
. In human or animal torsos.
50. Venezuelan herder:
LLANERO
. A South American herder. The name is taken from the Llanos grasslands occupying western-central Venezuela and eastern Colombia. The Llanero were originally part Spanish and Indian and have a strong culture including a distinctive form of music.
55. Word between surnames:
NEE
. In marriage announcements.
56. Mean:
CRUEL
. Willfully causing pain or suffering.
57. Motor-assisted rides:
E-BIKES
. Electric powered bicycles.
60. Women's History Mo.:
MAR
. In late April, it is now history.
67. DOJ bureau:
ATF
.
A
lcohol,
T
obacco and
F
irearms.
68. 21-Across carrier:
SHARK
. Vide supra.
69. Dress like a judge:
ENROBE
.
70. Rapper Lil __ X:
NAS
. Any "iRapper" who came to prominence during the "iGeneration" of Gen Z that lack traditional musical talent. Typically these people gained fame on SoundCloud thru younger Gen Z'ers and are considered entertainment clowns by those born before 1986.
Yeah -
I had to look it up
.
Evidently also
a specific person
. This is getting confusing.
71. Handy bags:
TOTES
.
72. Manage:
GET BY
. Do OK, under the circumstances. Relatable.
Down:
1. Soft shoe:
MOC
. Short for moccasin: a soft leather slipper or shoe, strictly one without a separate heel, having the sole turned up on all sides and sewn to the upper in a simple gathered seam, in a style originating among North American Indians.
2. Mil. time off:
RNR
.
R
est a
n
d
R
elaxation.
3. Smug brew "expert":
BEER SNOB
. Someone who considers themselves to be superior to non-craft and quite a few craft drinker due to the beers he chooses consume. He or she also loves to flaunt his or her knowledge of the beverage despite evidence otherwise.
I'll note that I scored a 6 pack of Smithwick's Red ale at Trader Joe's last week. It's complex - hoppy but not too much so with a rich malt finish.
4. "Dies __": hymn:
IRAE
. The Day of Wrath, a 13th century [possibly much older] liturgical chant of uncertain origin, based on a latin poem about the last judgement.
5. Garland, at birth:
GUMM
. Frances Ethel Gumm; June 10, 1922 – June 22, 1969) was an American actress, singer, and dancer known as Judy Garland. During a career that spanned 45 years, she attained international stardom as an actress in both musical and dramatic roles, as a recording artist, and on the concert stage.
6. Talk endlessly to:
JAW AT
. Blah, blah, blah.
7. "I hate it":
UGH
. Expression of disgust.
8. One of the Pep Boys:
MOE
. The others are
Manny and Jack
.
9. Half a bikini:
BRA
. A garment worn to conceal and/or support the bosom.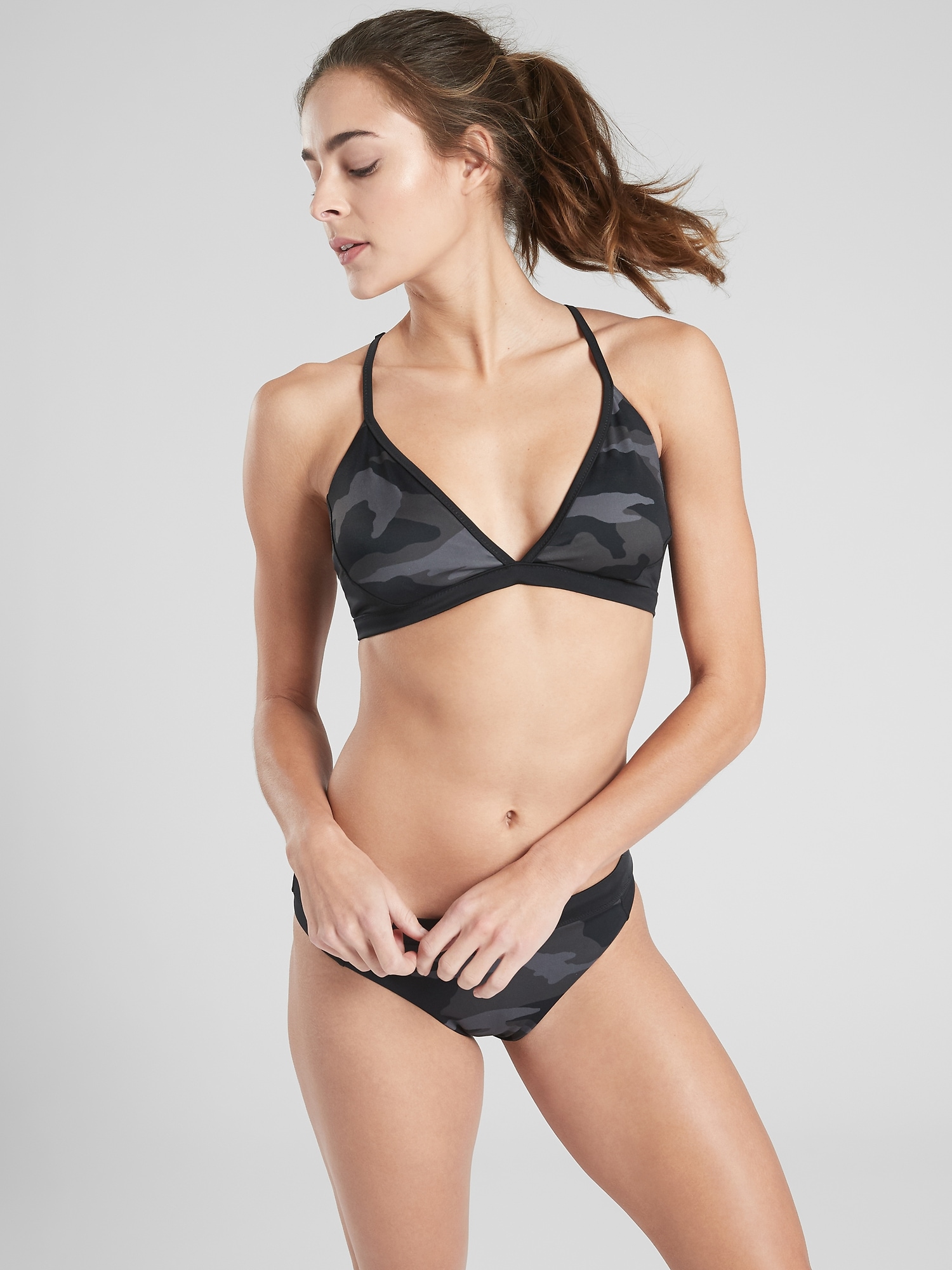 10. Hall partner:
OATES
. Music duo I never liked very much. IIRC, Sting, of the Police, did, though, so YMMV.
11. "__, black sheep ... ":
BAA BAA
. Have you any wool?
12. Mideast fleet:
OILERS
. Ships loaded with a product whose value has declined rather disastrously.
13. In the center of:
AMIDST
.
15. Gaming rookies:
NOOBS
. Derived from Newbie - a greenhorn or tyro.
19. __ party:
FRAT
. College fraternity shindig.
23. Carson's sidekick:
MCMAHON
. Ed [1923-2009] was an announcer, game show host, comedian, actor and singer.
24. Yelp alternative:
ARF
. Canine commentary.
25. Westernmost Mexican state, familiarly:
BAJA
. California, to make it complete.
27. Made level, with "up":
TRUED
. As in carpentry or construction.
28. "Big Eyes" singer Del Rey:
LANA
.
29. Dramatic final question:
ET TU?
And you? Julius Caesar to his assassin, Brutus.
31. Request a hand?:
PROPOSE
. Ask for one's hand in marriage. Other body parts come at no extra charge.
32. For two, in music:
A DUE
. French, maybe?
36. Biblical queendom:
SHEBA
.
The history is not clear
.
37. Bluesy James:
ETTA
. I had her last time, too.
39. Stretch in office:
TERM
.
40. Salt Lake daily, familiarly:
TRIB
.
Tribune
more formally.
41. Available schedule hour:
OPEN SLOT
.
42. Burger order:
RARE
. True - I don't order one very often.
45. Kravitz of "Big Little Lies":
ZOE
. [b 1988] She is the daughter of Lenny Kravitz and Lisa Bonet.
46. Video game with a maze:
PACMAN
.
47. List of slips:
ERRATA
. Mistake catalog.
48. Gargamel foes:
SMURFS
. Small blue humanoids.
50. Rainbow flag letters:
LGBT
. Lesbian, Gay, Bi-, Trans- . . . There are some more symbols now, to be more inclusive, but I don't remember what they are
51. Tours can be found on it:
LOIRE
. French city on a river.
53. Horror film loc.:
ELM ST
. Nightmares there.
54. Gives a strong impression (of):
REEKS
. Not in a pleasant way.
58. __ the Conqueror, Marvel supervillain:
KANG
. A mysterious time-traveling villain with alternate versions in various story lines.
59. Celt's land:
EIRE
. The Emerald Isle.
62. "Now I get it!":
OHO
. Eye opening exclamation.
63. Chocolate factory fixture:
VAT
. A big, open container. Caution is advised.
64. Anger:
IRE
. The island of anger is Ire Land.
65. Recede:
EBB
. As tides or hair lines.
66. King of Spain:
REY
. Literal.
That wraps up another Wednesday in the year of the great plague. Stay home, stay safe, stay healthy.
Cool regards!
JzB
Notes from C.C.:
Hahtoolah (Susan) and I made today's USA Today puzzle, edited by the genius Erik Agard. You can solve it
here.
Congrats, Susan! Thank you for the idea. Thanks for making it happen.