Theme: MAD SCRAMBLE (59. Frantic rush, or a hint to each set of circles)
17. Like a versatile wardrobe:

MIX AN

D MA

TCH

.
28. Partner for the big high school dance:

PRO

M DA

TE

.
35. Seafood-based party bowlful:

CL

AM D

IP

.
38. Chess game blunder:

B

AD M

OVE

.
Boomer here.
I am not "MAD" at all. Our Minnesota governor, Tim Walz decided that the golf courses in Minnesota may open up. Covid-19 rules apply. One person per cart, no ball washers, no rakes in bunkers, and modified holes so you can retrieve your ball without touching the pin. We had a 60 degree day Saturday here in the land of 15,000 lakes and the courses were busy. I talked with one of my golf buddies on Saturday and we decided to wait a couple of weeks and let the grass turn green. Six feet distancing still applies.
Across:
1. Open spaces: GAPS. We have a GAP store in Maplegrove and C.C. also found one a few years ago in Las Vegas.
5. Ancient Roman orator: CICERO.
11. Tablet download: APP.
14. "This doesn't look good!": UH OH. A 7-10 split ?
15. "The old-fashioned way" to make money, in an old ad: EARN IT. Or stay at home and wait for your stimulus $$$ to show up.
16. Hawaiian welcome: LEI.
19. Implore: BEG. Excuse me for saying this, but I really do not like the ASPCA ads on TV.
21. Gloomy thinkers: BROODERS.
23. Sub detection device: SONAR. You can detect a submarine or also find out how deep is the water.
26. Devious: SLY. "And the family Stones."
27. The "E" in Q.E.D.: ERAT. Latin for "WAS". I have no idea about Q and D.
30. Full of pluck: GRITTY. Is this NITTY ??
32. Place for a bud or a plug: EAR. What? I can't EAR you.
33. Solves, with "out": FIGURES. Sorry, I just cannot FIGURE OUT these puzzles.
42. Hastily donned: THREW ON. Sure would like to watch a new MLB game this summer.
44. Geese flight formation: VEE. We have a grocery chain from Iowa called "Hy-Vee". Last Monday they were out of milk!!
45. Alabama seaport: MOBILE.
51. 2010 Apple debut: IPAD.
52. Butter serving: PAT. A name for Patrick or Patricia, or a tap on your behind.
53. Young women: GIRLS.
54. Sell for: RETAIL AT. The Mall. They have high rent, they have to gouge you.
57. Bikini top: BRA.
58. Little hill crawler: ANT.
64. Hair-stiffening stuff: GEL. Wow, it's been years since I used that stuff. "A little dab'll do ya".
65. Not ready to eat, as fruit: UNRIPE. I am not so old...I still buy green bananas.
66. Fairway club: IRON. I carry a 3,5,7,and 9 Callaway metal woods. I only use irons when I get within about 75 yards. I know it sounds crazy, but I am old.
67. Before, in verse: ERE.
68. Up-and-down playground fixture: SEESAW. Teeter totter, bread and water ...
69. Auction-ending word: SOLD. Going Once, Going Twice ...
Down:
1. Chewing __: GUM. Did you know that Judy Garland of Grand Rapids Minnesota, (Not Michigan) was named Frances Gumm ?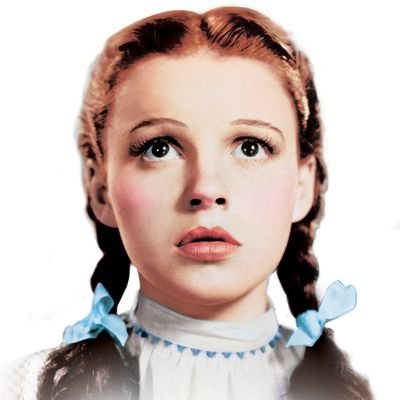 2. Sushi tuna: AHI.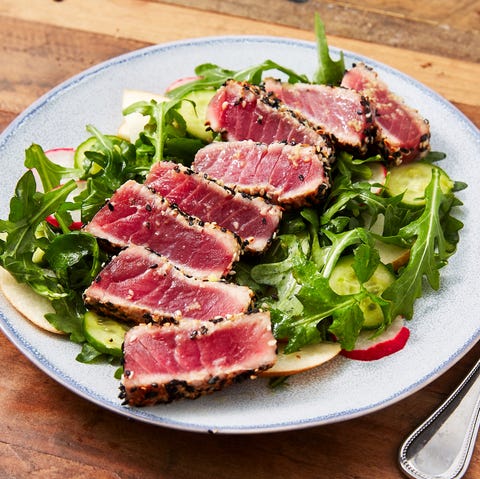 3. Quaint curse: POX. Sounds like a TV network.
4. Captain Marvel's magic word: SHAZAM.
5. Formally hand over: CEDE. I give up!
6. Beatles' "__ the Walrus": I AM.
7. Seafood item needing to be cracked: CRAB LEG. I have never tried them. I usually have shrimp for lunch on Fridays.
8. Way to get in: ENTRY. Or a lottery chance to win a dollar. That's all we ever win.
9. Puerto __: RICO. I have not heard much about Covid-19 from Puerto Rico. They got whacked by a hurricane a couple of years ago. I hope they are all safe.
10. Roman emperor for three months: OTHO.
11. Physicist Einstein: ALBERT. Was he FAT??
12. View with interest: PEER AT.
13. Pen for porkers: PIG STY. I seem to remember my Mother using that name to describe my bedroom.
18. Unhip type: NERD. Lambda, Lambda, Lambda got their revenge
22. Reason-based faith: DEISM.
23. Blueprint detail, briefly: SPEC.
24. Daunting exam: ORAL. Open wide.
25. Romance writer Roberts: NORA. Crummy DA on Law and Order.
26. R.E.M. frontman Michael: STIPE.
29. Blazing: AFIRE. Jack London wrote a story about how not to build one.
30. Three-legged piano: GRAND.
31. Color of Hester Prynne's "A": RED.
34. WWII naval threat: U BOAT.
36. Crete's highest pt.: MT IDA. Remember Charley Weaver from Mount IDY ??
37. UPS competitor: DHL. Maybe so, but I do not think UPS is worried.
39. Mind-matter link: OVER.
40. __ marsala: Italian restaurant choice: VEAL. I am stuck on pork chops and hamburger. Worried about all the processing plant closures in the U.S.
41. Sniggler's catch: EELS.
43. Doodad: WHATSIS.
45. Desert illusion: MIRAGE. Nice hotel in Las Vegas. Expensive buffet though.
46. First game in a series: OPENER. Still waiting for the MLB. Of course we will need to see 6 feet of distance between fans.
47. War movie scene: BATTLE. "In 1814 we took a little trip, along with Colonel Jackson down the mighty Mississippi."
49. Taj Mahal city: AGRA.
50. Great Lakes natives for whom an Ohio county is named: MIAMIS.
52. Mission priest: PADRE. San Diego MLB player.
55. Irreverent Don of talk radio: IMUS. Never listened to him.
56. Turnpike division: LANE.
57. Make, as tea: BREW. Milwaukee Baseball team, "The BREW Crew".
60. Tax whiz, briefly: CPA.
61. Sis' sib: BRO.
62. Online "Ha-ha!": LOL. Not funny.
63. Come to a close: END. This is it. We made it.
Boomer
Notes from C.C.:
Dear Agnes lost another sibling. Her sister Mary passed away last Monday.
Here
is the obit page. Thanks for the Legacy page, Spitzboov!. Here are the happy sisters at St Patrick's Day in 2019.
L-R: Anne, Agnes, Eileen, Mary, and Peggy.