Theme: BROADWAY (52. Where the answers to 20-, 24-, 36- and 46-Across have appeared in lights) - Places that are also Broadway plays.
20. Where Will Rogers was born: OKLAHOMA.
24. Where Bulls and Bears are cheered: CHICAGO.
36. Where the Beverly Hills Hotel is located: SUNSET BOULEVARD.
Boomer here.
24A. did not mention the White Sox or Cubs. I told C.C. today that I really did not mind being stuck in the basement with the TV. However, I wish there was a Twins game or a golf tournament to watch. I am stuck with reruns. But I am proud of my state's governor because his early action regarding closing of non-essential business (Bowling centers not essential???) seems to have people in their homes and the Covid-19 has not devastated our population as seriously as other parts of the US. And of course I realize that this Crossword Corner has visitors from all over our country and I hope all of you are safe and we can get by this pandemic.
Across:
1. Worshipped one: IDOL. My vote is for Buddy Holly.
5. Outer garments for Batman and Superman: CAPES. Don't tug on Superman's CAPE, don't spit into the wind, and Don't mess around with Jim Croce.
10. Kite stabilizer: TAIL. Brings back old times. My Mom used to say "Go fly a Kite", and I did.
14. Congregation area: NAVE. Not any Congregations here in the places of worship. First time that I can remember Easter being "Stay at home".
15. Popeye's main squeeze __ Oyl: OLIVE. "I'm strong to the finish 'cuz I eat my spinach."
16. Meat safety agcy.: USDA.
17. Boring party, say: DRAG. How about a quarter mile race??
18. Light measure: LUMEN. Graybar sold GE Lamps by the watt, not by the LUMEN.
19. D.C. MLB team: NATS. Short for Nationals. Our Twins used to be called Senators when they played in Washington D.C.
22. King with a golden touch: MIDAS. I used them once for brakes and it was not a great experience.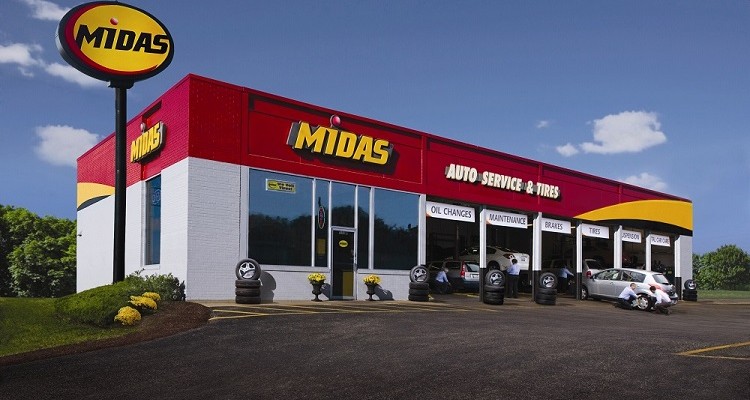 23. Ripped: TORN.
26. Parisian parting: ADIEU. "I'll hang my heart on the weeping willow tree, and may the world go well with thee."
29. Capital of Greece: ATHENS. Capital of grease - Kentucky Fried Chicken.
31. Goes down to defeat: LOSES.
32. Reddish-brown horse: ROAN. ROANs will be running in Louisville in September this year. Maybe.
33. Color variant: HUE.
40. Decide (to): OPT.
41. Sabrina portrayer Melissa Joan __: HART. "Sabrina the Teenage Witch".
42. Noncom nickname: SARGE. Beetle's boss SARGE Snorkel.
43. Quagmire: MORASS. I'll leave this one alone.
45. Bygone: OLDEN. Mets Pitcher - an Olden but a Gooden.
46. Where Arthur ruled the court: CAMELOT. It's where you park your camel when you are going shopping at the mall.
49. Against: ANTI.
51. Make one's case: PLEAD. I PLEAD NOT Guilty.
56. What no centipede has exactly 100 of, oddly: LEGS. I never counted a centipede.
57. Roles on 52-Across: PARTS. I was Noye in a play by Benjamin Britten. I built a boat and sailed it in a fludde. Best part about it was it was in an all girls school so all the animals in the cast were girls. God was from De La Salle.
59. First-rate: A ONE. "A One and A two" Lawrence Welk.
60. Eurasian border river: URAL.
61. Erupt, as tempers: FLARE. This is what I miss a lot, when Ron Gardenhire (Now in Detroit) comes out of the dugout to visit with an umpire.
62. Skipjack or yellowfin: TUNA. I've only heard of StarKist.
63. PlayStation maker: SONY.
64. Formally gave up: CEDED.
65. __ out a living: barely manages: EKES. Many people are in this predicament. I hope the stimulus helps my fellow Americans.
Down:
1. Prefix with Chinese: INDO. C.C.'s friends in China are mostly Outdoor.
2. __ horse: long shot: DARK. "DARK STAR" was a thoroughbred that won the 1953 Kentucky Derby. I had a friend who called himself Dark Star and he was a handicapper at our own Canterbury Downs track. I never knew his real name but he was a customer at my baseball card store and a great friend. He had a membership at our Interlachen (home of a Solheim Cup) and also at Riviera in California. RIP Dark Star.
3. Shaped like the president's office: OVAL. Also the track at Indy. Not sure if the 500 is still scheduled for Memorial Day this year.
4. Inheritors: LEGATEES.
5. Red, white or blue: COLOR.
6. Wellesley grad: ALUMNA. I get it. You need to be female to be an ALUMNA.
7. Fine cotton: PIMA.
8. Mother of Cain and Abel: EVE. I have heard of them but no one has ever told me what year they lived. My faith tells me that if EVE never took a bite out of that apple, we would not be dealing with the coronavirus this year.
9. Capitol Hill VIP: SEN. Our Senator Amy Klobuchar (Last four pronounced "SHAR") has a husband who contracted Covid-19. He has recovered and is taking it easy at home.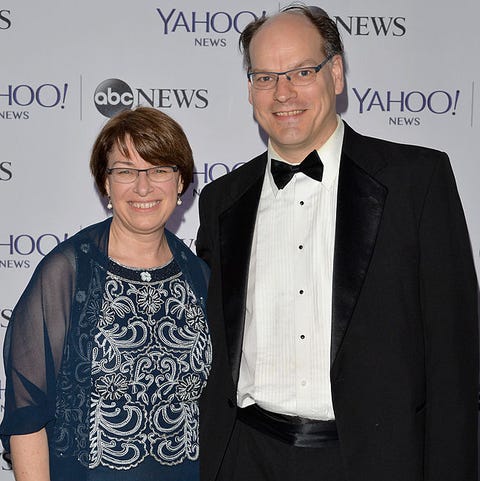 10. Forum garments: TUNICS. Similar to some religious vestments. Not being used too much recently.
11. Carne __: taco filling: ASADA.
12. Luggage label: ID TAG. We have tags that slip into holder on the outside of our luggage. Not sure if we'll be flying too much any more. MSP is a Delta parking lot.
13. Rodeo rope: LASSO.
21. Social unit sharing the same dwelling: HOUSEHOLD. Sounds more like holding down a house, which we are doing to comply with our governor's direction.
22. State nicknamed the "Land of 10,000 Lakes": MINNESOTA. Shame on anyone who did not get this on the first try. Actually it's a lie - we have over 15,000 lakes, but who's counting.
24. __ En-lai: CHOU.
25. Recover from injury: HEAL. Go away virus.!!
26. In addition: ALSO.
27. Make spiffy: DO UP.
28. Stevie Wonder's "__ She Lovely": ISN'T. "Life and Love are the same."
30. Harness race paces: TROTS. "Not a wholesome trotting race, NO, but a race where they set down right on a horse!! Like to see some stuck up jockey boy sittin' on Dan Patch? Makes your blood boil what I should say. Professor Harold Hill in "The Music Man".
33. Difficult: HARD. We used to have an AWA pro wrestler named Hard Boiled Haggerty.
34. Strong desire: URGE.
35. 8-Down's first home: EDEN. Minnesota Vikings coach Bud Grant's home is in EDEN Prairie MN.
37. Tropical root vegetable: TARO. I think if you add a "T" you have fortune telling cards.
38. Babysitter's bane: BRAT. My son's name is BRET. I used to tell friends that I named him right, but I spelled it wrong.
39. Bear out, as feelings: VALIDATE. My handicapped parking permit has been validated. I have a temp right now but I am supposed to get the official rear view mirror hanger by June. Not holding my breath, our DMV is at minimum duty.
43. Pitifully small: MEASLY. So many folks with MEASLY unemployment insurance. I hope the stimulus helps them out.
44. Existentialist Jean-Paul: SARTRE.
46. Not quite a B: C PLUS. Oh yeah! I am familiar with that grade.
47. Last Olds model: ALERO. I used to love Oldsmobiles in my younger years. I owned a 1957 - 98 and a 1961 - 88 with a 394 engine. Yes, I got a few tickets.
48. Mullally of "Will & Grace": MEGAN.
50. Snooped (around): NOSED. Reminds me of Pete Nokio in the GEICO commercials.
52. Slim nail: BRAD. Remember Seinfeld's Elaine's Mr. Pitt ? Well this Mister BRAD Pitt is no longer married to Angelina or Jennifer.
53. "The Caine Mutiny" author Herman: WOUK.
54. Diarist Frank: ANNE.
55. Affirmative votes: YEAS. The Senate approved the Stimulus 96-0. That vote tally is unheard of in this day and age.
57. Rank below cpl.: PFC. I was there once. I ended up a Specialist 5. Not bad for an Army rookie.
58. Lager alternative: ALE. I like the Ginger kind.
Boomer