This is the WAY
. The second word of two-word theme entries can follow "WAY" to make in-the-language words or phrases
17. *Necessary road trip stop:
GAS
STATION
. You have to fill 'er up if you plan on going very far. But, for now, stay home, please. A
WAY STATION
is an intermediate stopping point on a travel route.
26. *Place for a sleeper hit, maybe:
FLIP
SIDE
. Refers to old 45 phonograph records. Remember them? The
WAYSIDE
is the land adjacent to a roadway. To fall "by the WAYSIDE" is to fall into a condition of neglect or misuse.
36. *Wild West impresario:
BUFFALO
BILL
. William Frederick Cody [1846-1917] was an American soldier, bison hunter and showman, most famous for the Wild West Show he toured through the United States and Europe. A
WAY BILL
is a document prepared by the carrier of a shipment of goods that contains details of the shipment, route, and charges.
49. *"Once and Again" actress:
SELA
WARD
. This TV show ran from 1999-2002. I never watched it. Sela [b 1956] is an American actor and producer.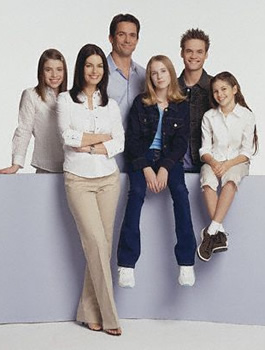 To be
WAY
WARD
is to be unpredictable or difficult to control due to unusual or perverse behavior.
59. Crossroads concern, and where you might find the answers to starred clues' ending words:
RIGHT OF
WAY
. This can refer to a variety of things: a legal passage over another person's property; the land occupied by a public road, railroad, or utility; or the right to take precedence in traffic. Here, the word
WAY
can be placed to the left of the second theme words, placing them to the
RIGHT OF WAY
.
Hi gang, it's JazzBumpa, here to show you the
WAY
. Let's go.
Across:
1. Novelist __ Carol Oates:
JOYCE
. [b 1938] She has written 58 novels and several plays and novellas, and had won numerous awards.
6. Frittata ingredients:
EGGS
. Is it am omelet or a quiche?
10. "__ baby!":
ATTA
. Congrats!
14. They might be common:
AREAS
. These are AREAS that may legally be used by more than one person.
15. Christmas purchase:
TREE
. For decorating
16. El Misti's land:
PERU
. El Misti is a 19,000 ft. high volcano in southern Peru.
19. Thrice dos:
SEIS
. Three times two is six in Spanish.
20. Part of CPU:
UNIT
. Central Processing UNIT - the brain module of a computer.
21. Honey, in slang:
BAE
.
B
efore
A
ll
E
lse. You're no. 1 for me.
22. Where to see sites:
THE NET
. The interwebs - it's a series of tubes.
24. Court great Andre:
AGASSI
. Andre [b 1980,] a retired American professional tennis player, is an 8 time grand slam champion, and 1996 olympic gold medalist
28. "Losing My Religion" band:
REM
. An American rock band formed in Atlanta, GA in 1980.
29. And so on: Abbr.:
ETC
.
31. Young __: kids, in dialect:
-UNS
. The kiddos.
32. Palme __: Cannes award:
D'OR
. Palm leaf of Gold, the highest award at the festival.
33. Frat house greeting:
BRO-HUG
. Brotherly love.
35. Top-notch:
A-ONE
. The best.
39. Bog buildup:
PEAT
. A deposit of partly decomposed vegetation formed under wet conditions.
41. Bagel choice:
SESAME
. Adorned with flavorful seeds.
42. Olive __:
OYL
. Popeye's love.
43. Tramcar filler:
ORE
. Mining product.
45. "How Easy Is That?" cookbook writer Garten:
INA
. [b 1948] The Barefoot Contessa.
46. National econ. stat:
GDP
.
G
ross
D
omestic
P
roduct -- or G National P. Always requires a perp.
52. Key with one flat:
D MINOR
. The relative MINOR of F major.
54. Robin's family:
THRUSH
.
The
family, Turdidae, of passerine birds with a worldwide distribution.
[Wikipedia]
55. Here, on MÈtro maps:
ICI
. Literal, in French.
57. Grandkid spoiler, often:
NANA
. Grandmother.
58. Word before ring or swing:
MOOD
. A temporary state of mind.
62. H.G. Wells race:
ELOI
. Far future people from The Time Machine.
63. The Bosporus borders it:
ASIA
. Europe too, I would imagine.
64. Infuriated:
IRATE
. Very angry.
65. Pixar clownfish:
NEMO
. From that movie where they were looking for him.
66. Hagar the Horrible's daughter:
HONI
.
67. "Ciao!":
LATER
. See ya'.
Down:
1. Automaker with a feline logo:
JAGUAR
.
2. Marmalade fruit:
ORANGE
. Are there any others?
3. Positive reply:
YES I AM
. Affirmative.
4. Finds players for:
CASTS
. Selects the actors for a play or movie.
5. Toronto winter hrs.:
EST
.
E
astern
S
tandard
T
ime.
6. 1993 Rock and Roll Hall of Fame inductee James:
ETTA
. Jamesetta Hawkins [1938-2012] was an American singer who performed in many genres:blues, R&B, soul, rock and roll, jazz and gospel.
7. "Good __!":
GRIEF
. Charlie Brown's exclamation of disappointment.
8. 1990s Chevrolet subdivision:
GEO
. It marketed models made in joint ventures with three Japanese companies: the Prizm with Toyota, the Metro and Tracker with Suzuki, and Spectrum and Storm made for GM by Isuzu n Japan.
9. Submitted:
SENT IN
. As, frex., your tax return.
10. Areas for religious statues:
APSES
. Semi-circular recesses covered with hemispherical vaults or domes.
11. Young star:
TEEN IDOL
. A young celebrity popular with an adolescent audience.
12. Tested for size:
TRIED ON
. Refers to article of clothing.
13. Forbidding:
AUSTERE
. Severe, ascetic, of unadorned style. This does not strike me as a particularly apt match.
18. Minimal:
A BIT OF
. Not much. Perhaps somewhat AUSTERE.
23. Officejet Pro printers:
HPS
.
H
ewlett
P
ackard.
25. Feudal drudge:
SERF
. A medieval peasant living in a condition of debt bondage and indentured servitude. A SERF was bound to the land owned by the lord of the manor.
27. Horror legend Bela:
LUGOSI
. Béla Ferenc Dezső Blaskó [1882-1956] known professionally as Bela Lugosi, was a Hungarian-American actor best remembered for portraying Count Dracula in the 1931 film and for his roles in other horror films. His acting scope in the U.S. was severely limited by his thick Hungarian accent.
30. Beer after bourbon, say:
CHASER
. A weaker drink taken after a stronger one.
33. Save:
BUT
. Except for.
34. Suffix meaning "little":
ULE
. As in globule.
35. Smithwick's product:
ALE
. Founded n Kilkenny in 1710, it's red ale product is the most consumed ale in Ireland
36. Dance venue:
BALLROOM
. A large room in a building that is intended for large gatherings.
37. Western baddie:
BANDIT
. Typical black hat gunslinging villain.
38. Mosque holy man:
IMAM
. Prayer and worship leader.
39. Male carriers?:
POSTMEN
. I suppose female [letter] carriers would be postwomen.
40. Hotel door feature:
EYEHOLE
. A small hole in a door, typically equipped with a lens to observe potential visitors.
43. Pained sounds:
OWS
. Occasionally accompanied by colorful vocabulary.
44. Gung-ho:
RAH-RAH
. Focussed enthusiasm.
46. Bother incessantly:
GNAW AT
.
47. Campaign website button:
DONATE
.
48. Grace, e.g.:
PRAYER
. Grace is the name given to a prayer recited before a meal.
50. Transcriber's source material:
AUDIO
. In this context, a spoken broadcast.
51. "Let's eat!":
DIG IN!
53. Red head?:
INFRA
. A prefix for red, referring to light with wavelengths longer than visible light - and thus lower frequencies.
56. Cardamom-infused tea:
CHAI
. From the Chinese word for tea.
60. Classified ad shorthand for "seeking":
ISO
. In search of, perhaps?
61. Olive __:
OIL
. The OIL produced by pressing whole olives. Also a clecho with homophonic answers.
That wraps it up. Make sure you go the RIGHT WAY - which for now means to stay home and stay safe.
Cool regards!
JzB