Theme: Say It Again - The first parts of the theme entries are homophones.
6A. In general: BY AND LARGE.
61A. Bring on difficulty: BUY TROUBLE.
15D. Fluent in two tongues: BILINGUAL.
28D. "See you later": BYE FOR NOW.
Boomer here.
Hello Fred! Great to see a puzzle BY you again. Naturally we all miss working on your puzzles for the USA Today.
The great Paul Bunyan is residing in Brainerd, Minnesota wondering where his Axe is. Well the Big Ten worried about it and decided to reinstate the Gopher/Badger game last Saturday, It had been cancelled earlier due to COVID-19. What can I say? The Badgers won in overtime 20-17 so the trophy AXE will remain in Madison.

Across:

1. Leave unmentioned: OMIT. I hope Pfizer did not OMIT any state in the distribution of vaccine.
5. Source of French fries, informally: TATER. I'm a baseball nut, and sometimes a home run is called a TATER, but I don't know why. It sounds like something Yogi might have started.

10. In good physical shape: FIT. I've dropped a few pounds, but my clothes still FIT. I've maintained my bowling and golf muscles but I still go between XL and XXL

13. Glowing review: RAVE.

14. Mirror reflection: IMAGE. Really?? I thought it was I.

15. Army installation: BASE. There are three on a baseball diamond.

18. Aches and pains: ILLS. Not enough room to share my personal items on this blog.

19. Beachgoer's footwear: SANDALS. You may need these if you book a day or two at the Island Resorts of the Florida coast. You may need a high limit on your credit card also.

20. Cast-iron pan, often: SKILLET. My Mom had one of these. Weighed about 20 pounds.

22. Hardy's Miss Durbeyfield: TESS.

24. A bit teary-eyed: MISTY. The Crossword Corner Misty.

May 7, 2010

25. Air Force B-52, e.g.: BOMBER. I've been called this, but I prefer Boomer.

29. Worker with bricks: MASON. Lawyer named Perry. I guess I am old.

32. Does as told: OBEYS. Yes Sir!

33. Pre-Easter period: LENT. The church has relaxed the rules a bit on those forty days. Catholics were losing too much weight.

34. What you wear: GARB.

38. Post-it jotting: NOTE.

39. Loaded with beef, say: MEATY. We have received three boxes of four from Omaha Steaks. Thank you, Irish Miss.
40. App-based car service: UBER. Credit card only. You need to be at least 18 years of age to ride.

41. Unable to hear: DEAF.

42. Cruel creature of fable: OGRE.

43. Michael of "Alfie" (1966): CAINE. Drop the E and you have Abel's bro.

44. Beyond heavy: OBESE.

46. Like many margarita glasses: SALTED. I never drank a margarita, but I like peanuts and cashews.

47. Keystroke-saving shortcut: MACRO.

50. The "first" in "first and ten": DOWN. My oncologist's name is Dr. DOWNS. Not sure if he's a football fan. He's waiting for a vaccine at the VA, just like me. I guess the front line health care workers in the COVID-19 section of the hospital receive it first. I and Dr. DOWNS are a bit further DOWN the list.

52. Like the taste of much breakfast juice: ORANGEY. ORANGE juice is a little tart. C.C. buys these small Mandarin oranges that are a bit sweeter. That's the ORANGES! No one is sweeter than C.C.
55. Downloadable talk show: PODCAST.

60. Nevada casino city: RENO. Great City! They built a huge bowling center there in the mid nineties so, of course, I visited there for a couple of ABC/USBC tournaments. Bowling shot was a bit difficult but the souvenirs were great.
Boomer is second from left.

Boomer's Souvenir Coins


63. From the beginning: ANEW. Not now, we are almost halfway there.

64. Need a Band-Aid, say: BLEED. I have not worn a golf glove on my left hand since October. Sometimes the hand would BLEED when I took it off. The glove, not my hand.

65. Dog-biting pest: FLEA. C.C. and I spent many weekend mornings at FLEA markets in the past. I mostly sold baseball cards and hand-crafted zipper pulls.

66. Young fellow: LAD. "When I was but a LAD of ten, my father said to me. Come here and take a lesson from the lovely lemon tree. Late 50s song. NOT performed by the Beatles.

67. Mails: SENDS. Post office says they are getting overwhelmed with Christmas cards and packages.

68. Govt. agents: FEDS.

Down:

1. Spheres, to poets: ORBS.
2. Yucatán native: MAYA.

3. "Terrible" czar: IVAN. This is why no one names their kids IVAN any more.

4. Work behind, as the bar: TEND. Difficult job that I never had. Our governor closed the bars for a month again around Thanksgiving but he is contemplating an extension since our COVID cases are still bouncing off the ceiling.

5. Boat's steering device: TILLER. Hmmmm. Years ago, my boat had a steering wheel.

6. Store up: AMASS. I have not been since the archbishop told me not to go last March. Sometimes they email me a video, but now the associate pastor has COVID. He is quarantined but doing okay.

7. Waterproofing gunk: TAR. Our driveway could use a replacement.

8. Omelet staples: EGGS. I can make the BEST - but it's too much trouble so I just have a bowl of cereal.

9. Stink to high heaven: REEK.

10. Niagara __: FALLS. Minneapolis has Minnehaha Falls. It's a bit of a trickle in the winter however.

11. Speck in the ocean: ISLET.

12. In a crabby mood: TESTY.

17. Goes out with: DATES. A great fruit to put on top of a cookie. Careful of the seed.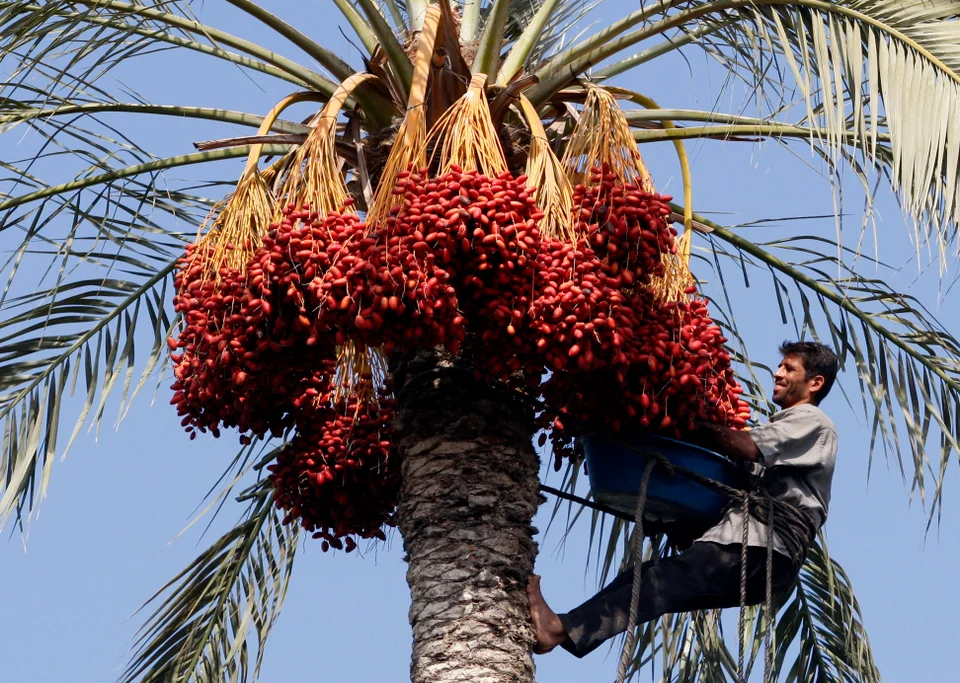 21. Texter's "I think": IMO. "IN MY OPINION" I am not sure.

23. Applied sloppily, as lipstick: SMEARED.

25. "__, James __": BOND. I saw all of the Sean Connery movies but then I couldn't keep up.

26. Double-reed woodwind: OBOE.

27. Self-referential, in modern lingo: META.

30. Start the poker pot: ANTE. Great memories of nickel ANTE poker, when waiting in the caddy shack for a job.

31. Pig's home: STY.

33. Some chicken servings: LEGS. I'm pretty sure they are called drumsticks.

35. Slightly: A BIT. Some times we would win A BIT or lose A BIT. But some guys would come off the course with their daily earnings and blow it all in the poker game.

36. Russo of "Thor" movies: RENE.

37. Raised, as cattle: BRED. My great uncle Bill had no cattle. I guess you could say he BRED hens.

39. The bossy Stooge: MOE.

43. Like a positive attitude: CAN DO.

45. Where cranberries grow: BOG. Oh I thought they grew in cans.

46. Dueling weapons: SWORDS. I really liked the dueling banjos in "Deliverance"

47. Lesson from Aesop: MORAL.

48. Place for a concert: ARENA. The Twins have Target Field and the Timberwolves have Target ARENA downtown right next store.

49. Repaired with wicker: CANED.

51. __ out: declined: OPTED. I OPTED out of my bowling leagues so far this year. Our governor has closed the bowling centers about a month ago, so four weeks have been delayed or cancelled.

53. Flows back: EBBS.

54. Christmas season: YULE. "Deck the Halls" -- 'Tis the season.

56. Shirt sleeve's end: CUFF. The most difficult button to fasten on a shirt.

57. Having the skill: ABLE.

58. Vehicle pulled by huskies: SLED. In some places, but in Minnesota we kids ride them down hill with no help from doggies.

59. They accompany crumpets: TEAS. C.C. is the expert. I usually pour mine over ice.

62. Japanese coins: YEN.
Boomer