Today's outing by Roland Huget presents us with a perfectly piscatorial puzzle. The unifier at 30D smells a bit fishy but if you nose around a bit you'll sniff it out:

30. Structure that creates a path for upstream migration, and a hint to hidden words in four long Down answers: FISH LADDER.

Fish ladders are man made structures, necessitated by the construction of damns that prevent salmon from reaching their spawning grounds in the Spring, the exact spots where each was originally spawned. How they remember the way to get there is still a great mystery. Without fish ladders there would be no salmon. And no Alaskan Brown bears either: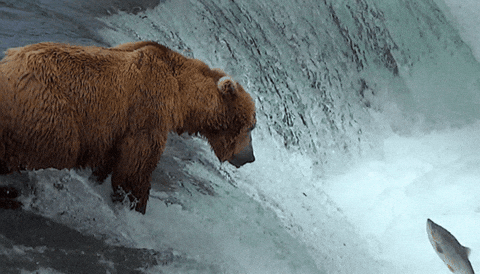 The fish names in the puzzle are inverted and hidden in the DOWN theme phrases, representing their scaling the FISH LADDER. Other than the COHO Salmon I doubt that any of the other fish would make the effort (although it would be interesting to see what a surprise it would be to a Brown Bear if a full-sized tuna suddenly emerged from the waters!):

3. Incur debt beyond one's means: GO INTO HOCK. COHO Salmon. I decided not to try and ham this one up.

21. Progress without faltering: NOT MISS A BEAT. BASS. People with AFIB sometimes do miss a beat (YT included).

18. Succinctly: IN A NUTSHELL. TUNA. A fellow named O'Reilly made a fortune publishing the In a Nutshell series of "succinct" (NOT!) computer reference books. TTP and Dash T know them.

9. Equine contest with weight penalties: HANDICAP RACE. CARP. I guess that if Brown bears get hungry enough in the Spring they'll eat anything.

The rest of the clues:

Across:

1. Streaming delay: LAG. Why network lag is such a drag.

4. Blubber: SOB. Or someone you're not particularly fond of.

7. Goddess whom Arachne challenged to a weaving contest: ATHENA. Early web developers. ARACHNIDA is also a class of the phylum ARTHROPODA that includes SPIDERS, the original web spinners.

13. Lennon collaborator: ONO. Yoko is now 87 years old and reportedly not in good health.




14. "Roth" investment: IRA. Also George Gershwin's brother and lyricist.




15. Driveway application: SEALER. Our driveway is going to need an application before we sell.

16. Mono- kin: UNI. Or an Aussie institute of higher education.

17. Market area with a counter: DELI.

19. Dojo teacher: SENSEI. "She's not a girl who misses much!" (per 13A). I think her name is Violet. Watch for the bubble gum at the end!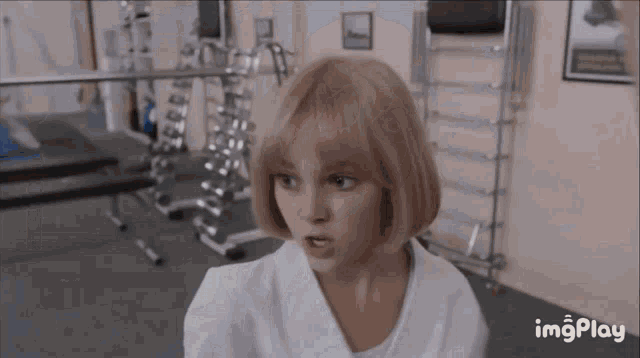 20. __ rigate: pasta dish: PENNE. ... and "Ruffles have ridges".

22. Number-crunching need: INPUT DATA. The insatiable maw of the Cybersphere. See 50D.

24. Get by a threat: EXTORT. Or a former chocolate cake. Also see 8D.

26. Tokyo brew: ASAHI. I'm partial to Sapporo myself.

27. Siouan people: OTOE. 500 Years of OTOE & Missouria History

28. Dog or hound: NAG.

29. Corporate money mgrs.: CFOS. Members of the "C" Team.

33. Big name in 2008 financial news: LEHMAN. And it wasn't good news:

On September 15, 2008, Lehman Brothers filed for bankruptcy. Hundreds of employees, mostly dressed in business suits, left the bank's offices one-by-one with boxes in their hands. It was a somber reminder that nothing is forever—even in the richness of the financial and investment world.

35. Mod or nod suffix: ULE.

36. "SNL" Emmy nominee Bryant: AIDY.

37. Steer clear of: AVOID.

38. Armored truck stop: ATM.

39. Cathedral areas: APSES. These are niches on the sides of the cathedral that often have a saint's statue and a PRIE DIEU, a kneeler for pleading to the saint for intercessory prayers.

40. Some quirks: TICS.

41. Hotel room sets: TVS.

42. Busby or ushanka: FUR HAT.

43. Benevolent order: ELKS. Note explicit pluralization. None needed for this bugler ...




44. Support syllable: RAH.

45. Severely damaged sea: ARAL. See 52D.

46. Became an issue: AROSE. "... by any other name would smell as sweet" Romeo and Juliet Act II Scene 1.

48. Take back: RECANT. Pour back in the bottle?

51. Competition with rhyme and rhythm: RAP BATTLE.

55. WWII observance: VE DAY May 8, 1945. VJ DAY was September 2, 1945, but it wouldn't perp. My parents were married in England on that day. They were relieved that my Dad wouldn't be shipped out to the Pacific.

56. Acquaint with the existing situation: ORIENT. Also an old name for ASIA, à la Murder on the Orient Express.

57. Prom rental: LIMO. A stretchable, gluey answer.

59. Ballroom dance move: DIP. Used a lot with SALSA.

60. Facial expression: VISAGE. French for FACE actually.

61. Versailles monarch: ROI. Parle du diable.

62. December 24, e.g.: EVE.

63. Flying high: ELATED.

64. Cup handle: EAR. Other terms for pottery parts borrowed from the body include "foot", "belly", and "lip".

65. __ tape: RED.

Down:
1. Jeweler's glass: LOUPE. Funny that a retired programmer couldn't figure out a way to riff on this.

2. Wing of no help in flying: ANNEX.

4. Detour part, maybe: SIDE ROAD.

5. Rock with potential: ORE. Or maybe not. It might be a VEIN effort to mine.

6. "__ Ha'i": BALI. Lots of possible meanings, some of which are unsupportable on this blog.

7. Soften: ASSUAGE.

8. Effective means of enforcement: TEETH. Also pronounced TEEF, à la Monty Python's Killer Rabbit, a highly effective means of enforcement:










10. "Frozen II" sister: ELSA.

11. Bikini wax alternative, formerly: NEET. Or NAIR. The latter two sound a lot less painful to me.

12. Opera highlight: ARIA. The word OPERA is Latin for WORKS, the plural of OPUS. Opera works are a series of ARIAS (embellished with ensembles, choruses, recitatives, and interludes all thrown in for good measure).

23. Sacred song: PSALM. Hebrew for HYMN. A collection of 150 Old Testament poems, which were sung by the Hebrews. Many of them, including the famous Psalm 23, are attributed to David, a shepherd who later became the king of Israel. The Psalms are unquestionably the most widely read section of the Bible. They comprise parts of the 4 week PSALTER (a synonym for Psalms) recited daily by priests, religious, and laypeople around the world, as a part of the Liturgy of the Hours.

25. Number of Taylor Swift's Grammy: TEN. Shouldn't that be "Grammies"? Most of us only have two.
31. Classical theaters: ODEA. These structures were built for the presentation of Greek tragedies and comedies. They were usually built into hillsides and could be quite elaborate.




32. Part of iOS: Abbr.: SYST.

33. After curfew: LATE.

34. Good opponent: EVIL.

38. Salty "Halt!": AVAST.

39. Parting words: AU REVOIR. But not goodbye! This would have been more effective as the last clue. Not enough room in the Southeast I guess?

41. Rounded the bases after a homer, say: TROTTED. CSO to CanadianEH! Any idea who this guy is?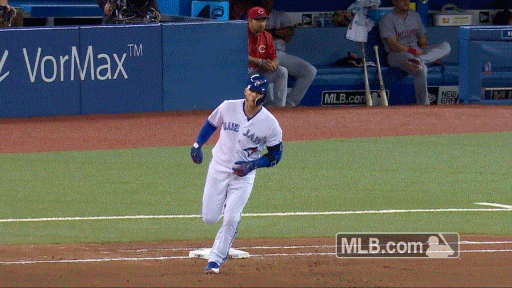 42. Not within walking distance: FAR.

47. Safe place to drive: RANGE.

49. Unsophisticated: NAIVE.

50. Used a keyboard: TYPED. See 22A.

51. Gad about: ROVE.

52. Seed coat: ARIL. Not to be confused with 45A.

53. Galileo's hometown: PISA. Galileo Galilei (1564-1642) is considered by many to be the founder of modern experimental science, parting with Aristotle who believed that truths about the world could be derived by reasoning from first principals and careful observation of nature. Galileo's experiments included careful measurements of the rate of fall of objects dropped from the Leaning Tower of Pisa, discovering that the rate of fall was independent of an object's mass. Quick, which falls faster: a pound of lead or a pound of feathers? They fall at the same rate in a vacuum.

While Galileo didn't invent the telescope, he did refine it and was the first to point it to the heavens, whereas it had previously been used primarily for military purposes. He was the first to observe moons orbiting around the planet Jupiter, a discovery that paved the way for the Heliocentric theory of the Solar System.











54. Word on Irish stamps: EIRE.

58. Extinct bird: MOA. This includes several species of flightless birds, some that were as tall as 12' high. They lived in New Zealand for 60 million years, but were driven to extinction within a few hundred years of the arrival of Polynesian settlers in about 1300 AD. This painting shows two Moas being attacked by a Haast's eagle, their only predator prior to the arrive of men. Apparently the Haast's eagles also became extinct shortly after the Moa's extinction. due to the loss of their chief food supply.


And here's the grid, with some clever embellishments by C.C.
waseeley